Dan and I were off to Italy again!  We had been invited by the Puglia Tourist Board who promised to show us a whole host of things to do in the Salento Region.  (Puglia is the southernmost part of Italy or the 'heel of the boot of Italy' and Salento is the southern tip of Puglia!)  Having stayed a bit further north in Puglia before, we were excited to see what the Salento region had to offer.
A few years ago, Dan and I went on an incredible trip to Puglia for my birthday.  We were persuaded to go by a local barman in a bar that we frequent in London who was from the region.  Over a glass of red wine he used to show us amazing pictures of crystal clear waters, incredible coastlines and beautiful villages.  We just had to go! We had an absolutely incredible trip full of beaches, wine and exploration.  It really was a completely different holiday to anywhere we'd been before.  Puglia is unspoiled by tourists and still very rustic.  There were places where we were looked at strangely when we spoke in English.  People couldn't understand why we were there as it was a hidden gem, known only to the Italians.  Just a few years later it has become more well-known but is still relatively unspoiled!

How to get there
The Puglia region is served by 2 airports, Bari in the north and Brindisi in the south.  If you're heading to the Salento region then Brindisi is much closer (Bari is about 2-3 hours drive depending on where you're travelling to).  Flights are quite sporadic as it's not a huge tourist destination  but most of the low-cost carriers fly there.  You can also fly via Rome or Milan and take a short flight down to Puglia.
When To Go
I have visited Puglia in March and also in May/June.  If it's beach time you're after, I definitely wouldn't travel until late May.  The weather in March was quite changeable and we did have some light rain.  However, having said that, we had some lovely weather too and sat outside in the sun a lot.  July and August are the hottest months but also the most busy as Puglia is a very popular summer destination for Italians!  If you like the sun but hate the crowds then June or September are probably your best bet.
Where to stay
We stayed in the beautiful 5* boutique hotel Palazzo Ducale Venturi in the small town of Minervino di Lecce.  It was a stunning palace, recently renovated in accordance with the Cultural Heritage Commission.  This means that as many of the original features as possible have been maintained. The beautiful rooms are oases of calm and there is a pool, an underground heated spa pool and gym.  The food is incredible and the hospitality and service are outstanding.  I would thoroughly recommend it.
If you prefer you could stay in an Agroturismo (kind of like a working farm or vineyard) or any number of beautiful places throughout the Salento region.  For more information click here.
What to do in the Salento Region
There are so many beautiful towns to see and things to do in Salento that I've barely scratched the surface of what this amazing region has to offer.  Here are a few things to get you started:
Places to Visit
Lecce – A good place to start a visit to Salento is in Lecce.  It's the principal city of the region and is steeped in history.  Known as the 'Florence of the South' the buildings and architecture are absolutely stunning.  A lot of the city is designed in the Baroque style and the Duomo is definitely worth a visit.  Lecce was also founded by the Greeks and it still maintains a strong Greek influence in some architecture and aspects of its culture.
Lecce is also known as the Italian home of cartapesta (paper mâché).  The tradition has been handed down through generations and there are many workshops where you can still see it being created.  Small sculptures depicting workers, artists or sometimes religious figures are available in shops all over the town.
I loved the old Roman arena in the Main Square, Piazza Sant-Oronzo.  It was only recently excavated when it was found by accident during renovations of the city.  These days concerts are sometimes held there and it is definitely worth a look.
The historic center is good for walking and there are plenty of places to taste the typical Southern Puglian cuisine.  I wish I could've spent the evening there as the restaurants and bars looked so inviting but there wasn't enough time.  I guess I'll just have to do another trip!
Otranto – Otranto is a town that you can't miss out on!  It is a charming seaside town on the West Coast of the Salento Region and it's waters are such an incredible shade of blue.  It has a long military history, most notably it was the town worst hit when the Turks invaded in the 15th century.  The Turks massacred most of the town and converted the stunning Otranto Cathedral into a mosque.  The cathedral still stands today and is the site of the largest floor mosaic in Europe, depicting the tree of life.  The cathedral also houses the chapel of skulls which is macabre but worth a look.
Otranto is a beautiful city to walk around.  The streets of the Old Town are all pedestrianised and the buildings are Greek in style.  Much of the city is still surrounded by old medieval walls and there is a castle, built as protection that you can walk around.  It's a lovely place to spend time with plenty of cafés and parks to relax in.  There is also a lovely sandy beach along with the harbour to explore.  And how about renting a boat in Italy to explore the coastline?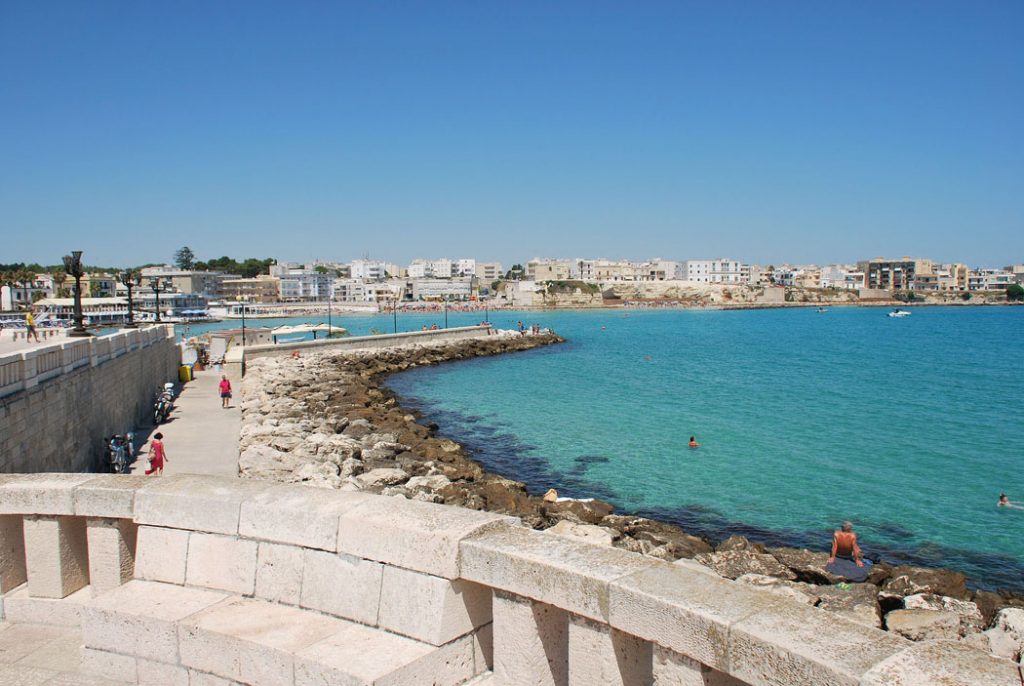 Porto Cesareo – I visited Porto Cesareo on my last trip to Puglia.  Dan and I fell in love with the gorgeous port and incredible waters.  We were only meant to be passing through but spent a whole day eating, drinking Aperol Spritz and soaking up the relaxed vibe.  One of our favourite lunches was in a small cafe by the water there.  We didn't explore the town as much as I'd have liked so it's on my list to return to next time I'm in the area.  We stayed in the port but there are huge long stretches of beach either side that are supposed to be incredibly beautiful.  And how picturesque does it look at night….

Pulsano – On our last trip we spent a great deal of time in Marina di Pulsano as it is where we were based.  The beaches are extensive and mostly public.  Many of the beaches in Italy are private and you have to purchase sun loungers to use them.  In Marina di Pulsano there were so many where you could just pick a spot and put your towel down.  I loved the crystal clear water and white sand beaches.  There were some fabulous restaurants too such as Casa Mita (see below).  It was a very rustic area and a great base from which to explore the whole West Coast.
Galatina – This is another beautiful baroque town in the Salento Region with stunning cathedrals.  The Chapel of San Paulo was a special place of healing.  It was where the traditional pizzica music was played to remove madness and hysteria (tarantism) caused by poisonous spider (tarantula) bites. The only way it was thought to relieve the madness was to dance and sing while the affected rolled around hysterically on the floor.  It was almost like playing the hysteria out of the patient!
 Torre Canne – This is a beautiful beach spot which we visited twice on our last trip to Puglia.  The first time to visit Taverna da Santos for a delicious lunch(see below).  The second time was on the morning of my birthday for a beach view glass of Prosecco.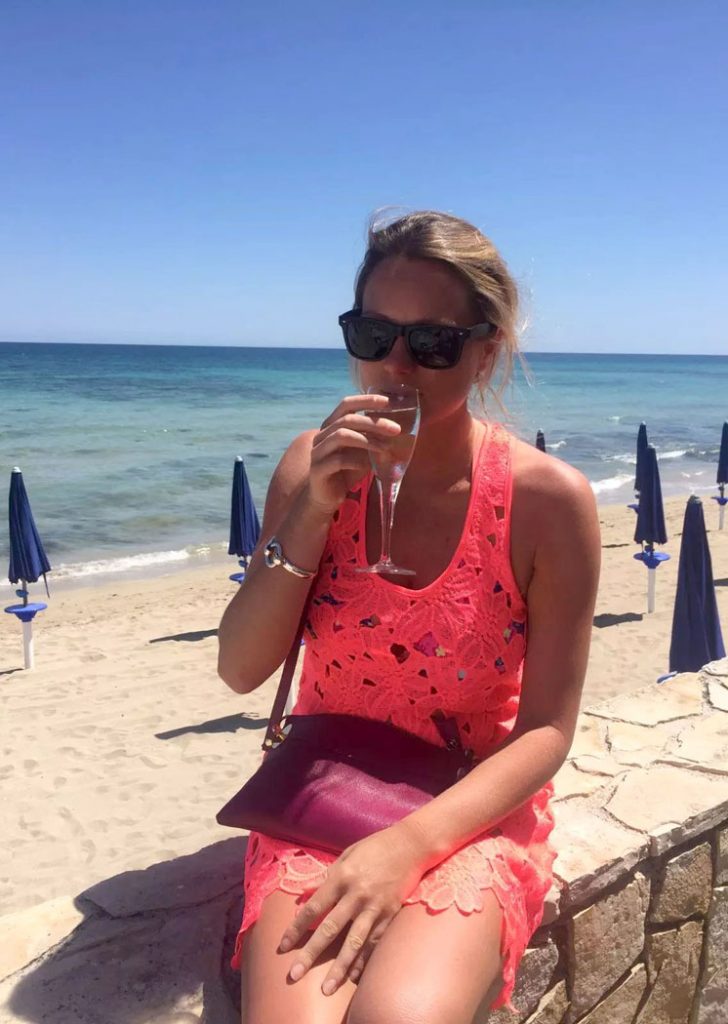 Other towns I'm desperate to visit but haven't been to yet are Ostuni, Taranto, Leuca, Alberobello & Gallipoli, but those will have to wait for another time.
Eating
Italian food is famous for a good reason!  It's delicious.  The food in the Salento Region is stunning.  Whilst there we tried many different restaurants from cheap eats to tasting menus.  Below are a few of my favourites but I'm pretty sure you can't go wrong in most places!
We had the most amazing wine pairing and tasting dinner at the Menhir Cantine.  A five course tasting menu paired with all different wines from their own vineyard.  It was one of the most decadent meals I've had in Salento and truly worth splurging on for a special night.
Ristorante L'Aura in Cocumola had decor that was definitely a throwback to the 80s but the food was great.  We had a little bit of everything on the menu to share between us all.  Stand outs were definitely the marinated swordfish, the tagliata (sliced steak with rocket and parmesan) and the prosciutto and melon.  It's a popular destination with the locals for special occasions.  There were so many large tables of families having birthday celebrations there.  It had a really homely atmosphere and made for a special lunch.
We spent one long lunch at Volta 51 in Minervino di Lecce, and what a lovely lunch it was.  Lashings of red wine and huge plates of antipasti to start.  Following that there was a kind of mixed grill with delicious steak and slow cooked lamb.  The chef used to work at the River Café in London and has since returned to the Salento Region to open his own place.  His pizza and pasta looked fabulous and the hospitality was second to none.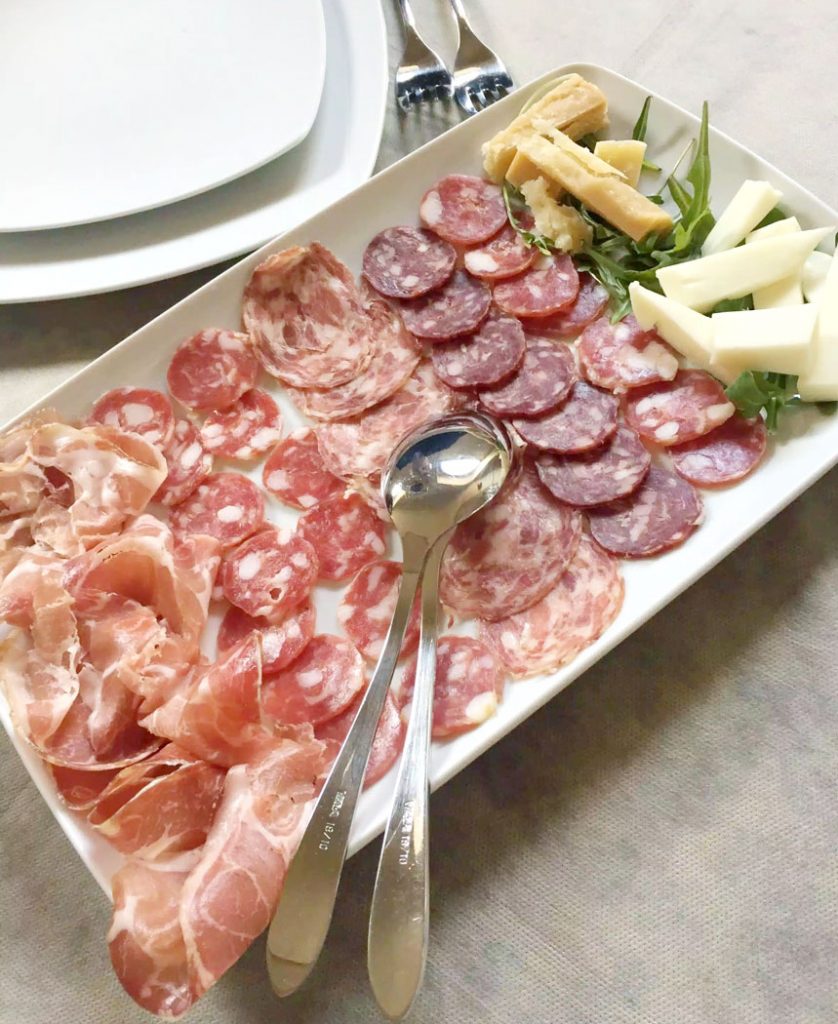 Taverna de Santos in Torre Canne. This fabulous seaside spot has its own private beach where you can spend all day if you are eating at the restaurant.  The food is a mixture between Greek and Puglian and all the dishes are fresh and simple.  The grilled octopus is a must.  You can see my review here.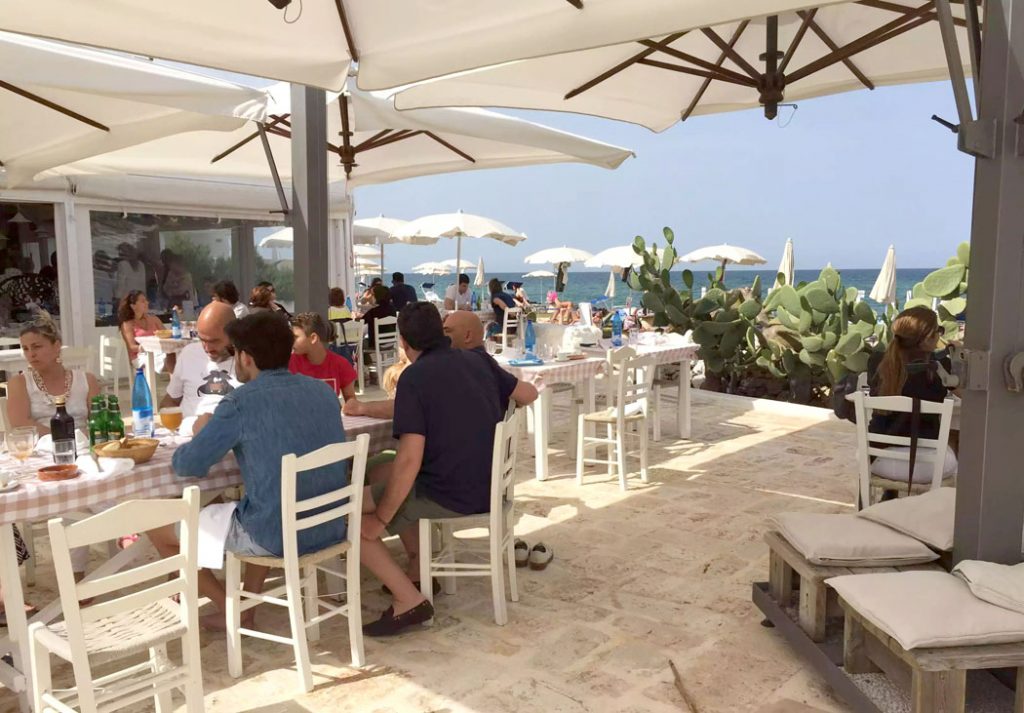 Casa Mita in Marina di Pulsano was one of our favourite meals in Puglia.  There is no menu as the chef buys whatever looks amazing at the market that day and cooks it fresh for you.  We had antipasti, seafood and some of the hugest steaks I've ever seen.  It was incredibly reasonably priced and the wine was fantastic aswell.
Local Experiences
The Tavole di San Giuseppe – If you go to the Salento Region in the middle of March, you might just be lucky enough to get to join in the Tavole di San Giuseppe Celebrations.  This amazing festival is only celebrated in this region and is well worth a visit if you ever get the chance.  It is a festival originating from way back when the poor were invited as special guests to dine at the homes of people in the community.  The atmosphere over the weekend is electric and the community spirit is incredible.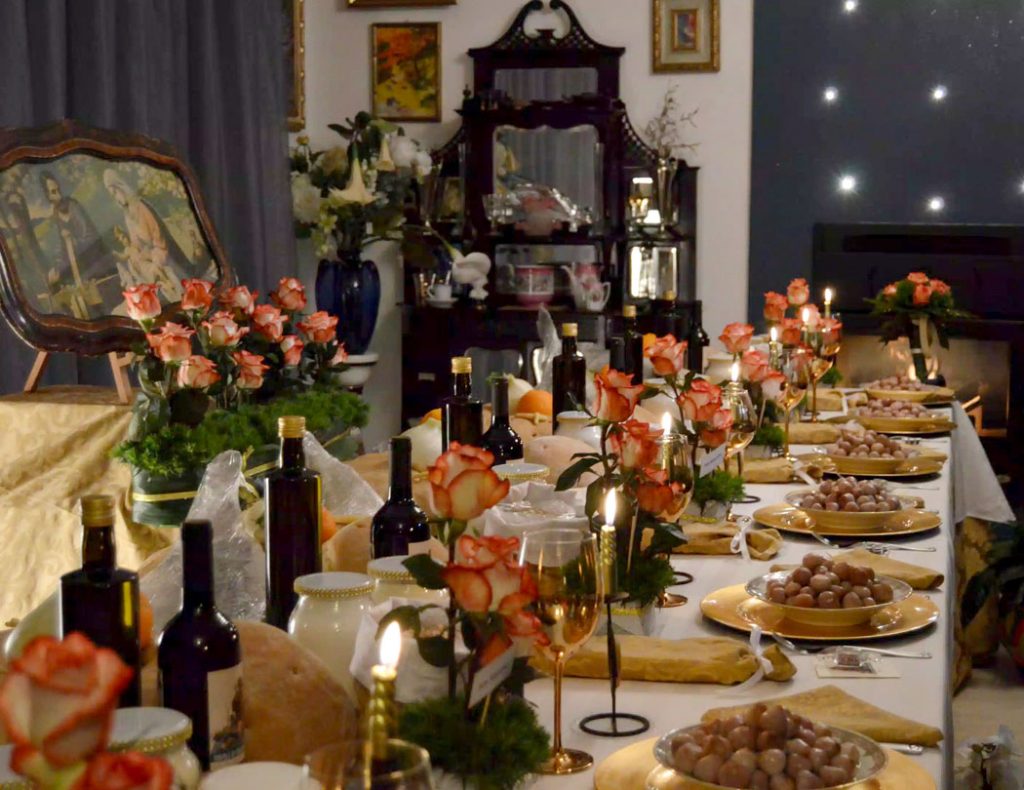 Wine Tasting – These days, the Puglian region is becoming better known for its wines, some of which are spectacular.  It's most famous grape is the Primitivo and you will find great Primitivo all over the region, especially in Manduria. We spent an afternoon wine tasting in Manduria and learnt so much about the wine and grapes.  Then we wandered around the local town visiting a few wine bars.  We found good, white Puglia wine hard to come by..but we're still looking!
Centro di Cultura Popolare – We were lucky enough to spend an afternoon learning Salento culture.  We were treated to the pizzica music and taught about local instruments.  We ate home cooked food and learnt so much about Salento history. They also showed us to a spectacular ancient olive oil mill.  Underground in a cave to keep the temperature low we saw where the men lived in the dark, constantly pressing olives for months at a time without going up to the surface.  The large stones were pulled by donkeys who also lived underground.  It was incredible to learn so much about how the oil used to be produced.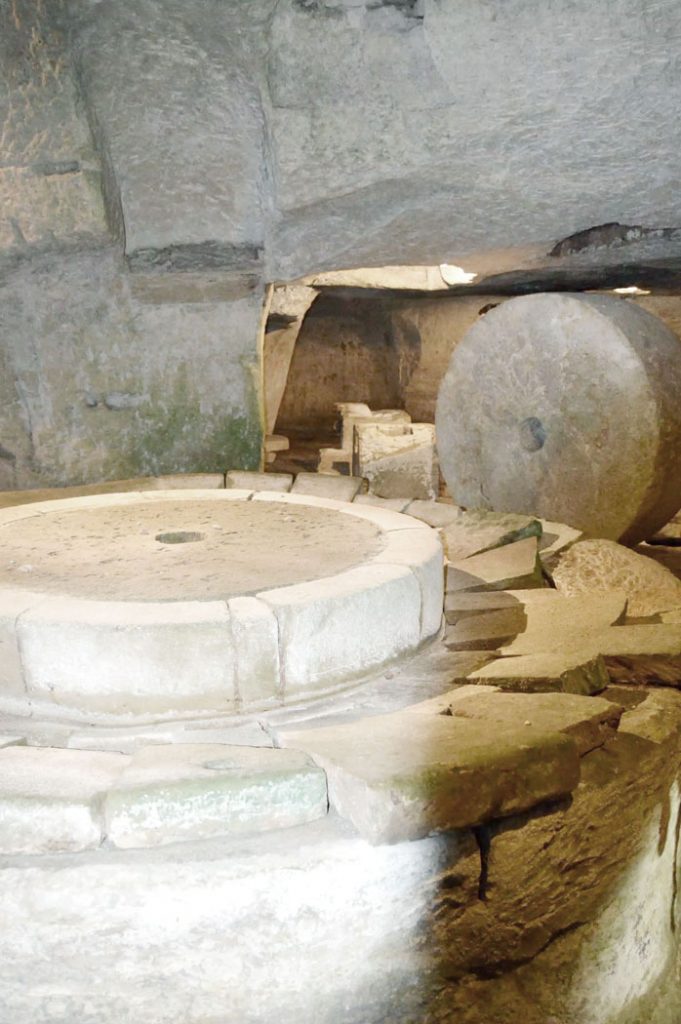 Olive Oil Making – Puglia has more olive trees than the rest of Italy put together.  Sixty million I was told! Half a million of these olive trees are over 100 years old, while many of the others are more than a thousand years old.  You can't drive along a road without encountering vast stretches of olive groves which is why Puglia produces more olive oil than any other region in Italy.  Its olive oil is infamous and had I had more time I would have loved to have visited one of the farms to see how it is made.  From the pressing to the different varieties made and of course the tasting!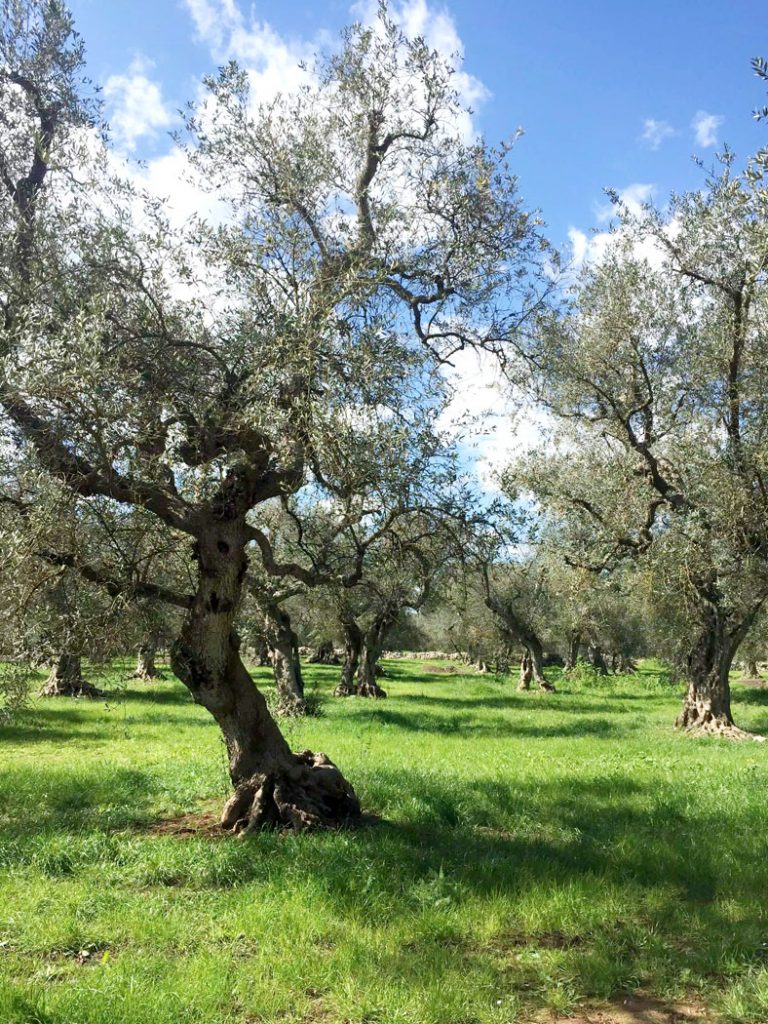 Botanic Gardens – Salento has one of the most impressive botanical gardens I've ever seen, La Cutura. It even has its own wildlife park.  It has the largest collection of succulents in Europe and an incredible array of other plants and flowers.  The variety of plant life is incredible but I had a soft spot for the animals!  Unfortunately I visited in March but I'm told that when the roses come out the place is absolutely stunning!
So I hope this gives you a few ideas about what to do if you visit Salento.  This region is so beautiful that there is no doubt I'll be heading back.  I promise to add to this list as I experience more and more of the beautiful Salento region!  Until next time Puglia because you know I'm coming back!
Pin it for later