Last night we were treated to dinner at the Admiral Codrington in Chelsea (or The Cod as it's affectionately known).  I've been to this gastro pub a few times before but only to drink, never for dinner.  They have a cute little terrace to the side of the main building which is perfect for sunny evenings but tonight we would get to try the fayre in the restaurant.
We arrived and were shown into the dining room which was so bright and airy.  It made such a refreshing change to have so much light available.  Food photography is notoriously difficult and the right light makes such a difference.  Trying to photograph beautiful dishes at night under artificial light is almost impossible.  The food looks yellow and flat and unappetising.  It was such a treat to have the lighting available to take beautiful shots.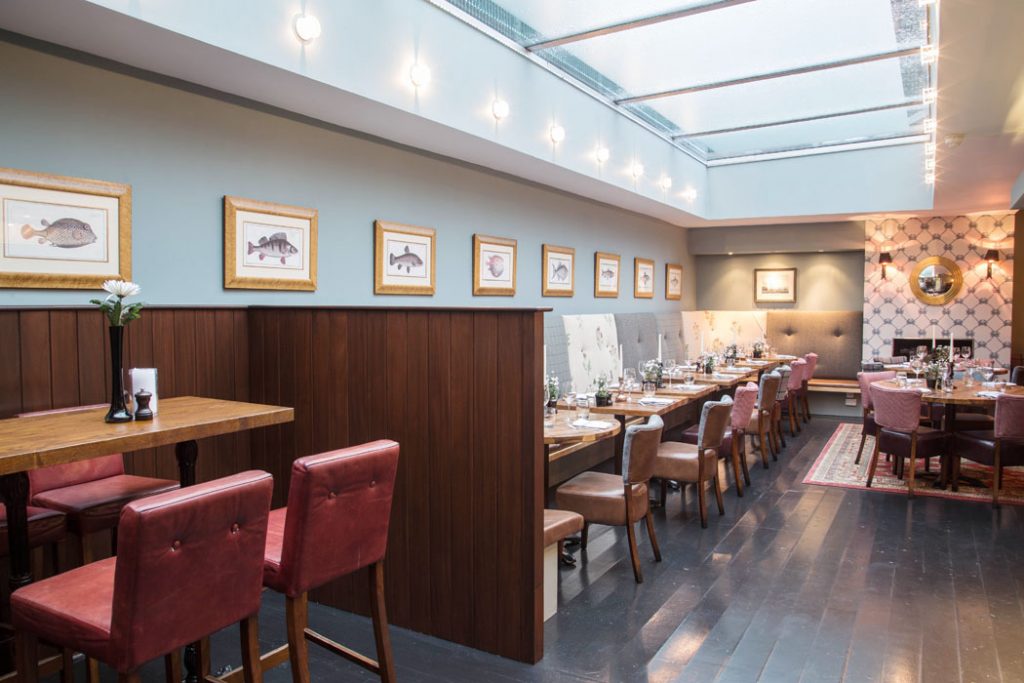 Sitting down, we were offered a drink to start and I opted for a glass of the White Burgundy (£9.15).  Dan ordered a Hendricks and Tonic and we asked for some olives to nibble while we looked over the menu.
The menu for dinner at the Admiral Codrington seemed light, fresh and definitely had a summer vibe to it.  Obviously I ordered the Burrata (£8.50).  I think it's a running joke now that whenever it's on a menu, nothing else stands a chance.  This one came with grilled Mediterranean vegetables and tapenade.  My idea of the perfect summer dish.  Dan went for the Tuna Crudo (£8.50).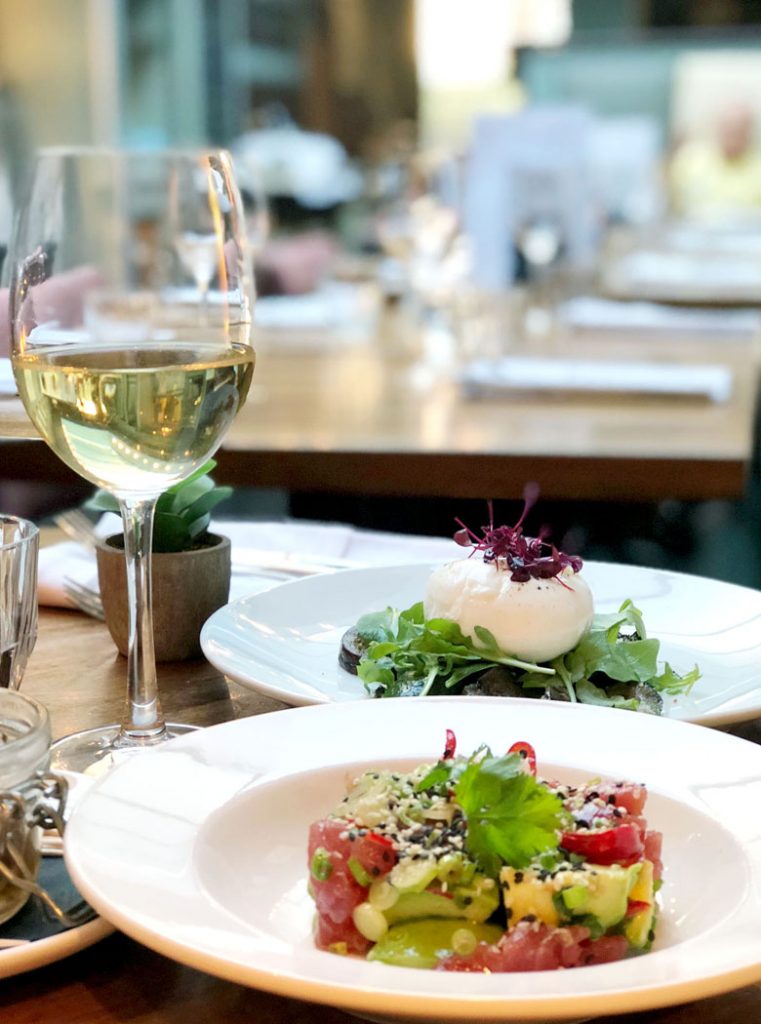 They arrived, and true to form, mine was delicious.  You just really can't go wrong with a creamy, fresh burrata and the vegetables were nicely cooked.  Al denté and not too soft.  The tapenade was actually a pesto but that didn't matter to me as I love pesto too!
I have to say though, Dan made the best choice.  His tuna crudo was absolutely delicious.  Huge chunks of raw, meaty tuna that tasted so fresh paired with creamy buttery avocado that was perfectly ripe.  The crunch of the sesame added texture and there was a slight kick from the chilli.
We asked for the wine list again to choose a glass each for the main course.  Even though I was having fish I wanted to try a glass of the red.  I went for a glass of the Saint Emillion, 2015 (£12.95) and Dan ordered a glass of the Chamuyo Malbec, 2016 (£9.80).  We both agreed that mine was far superior, it was fruity but heavy and complex.  In fact I think we ended up sharing my glass!!
Soon the mains arrived and I had chosen the grilled swordfish (£18.50).  It came served with  Kentish asparagus and a mango and pineapple salsa.  I really fancied fish tonight and as swordfish was the only option on the menu it's what I went for.  It's not normally a fish I choose as I've had experiences where it was dry and overcooked.  This was perfect though.  Juicy and rare in the middle, it's made me want to give swordfish another go soon.  The mango and pineapple salsa was light, fresh and not too sweet.  And you can't go wrong with British asparagus.  The whole dish was summery and delicious and I loved every bite.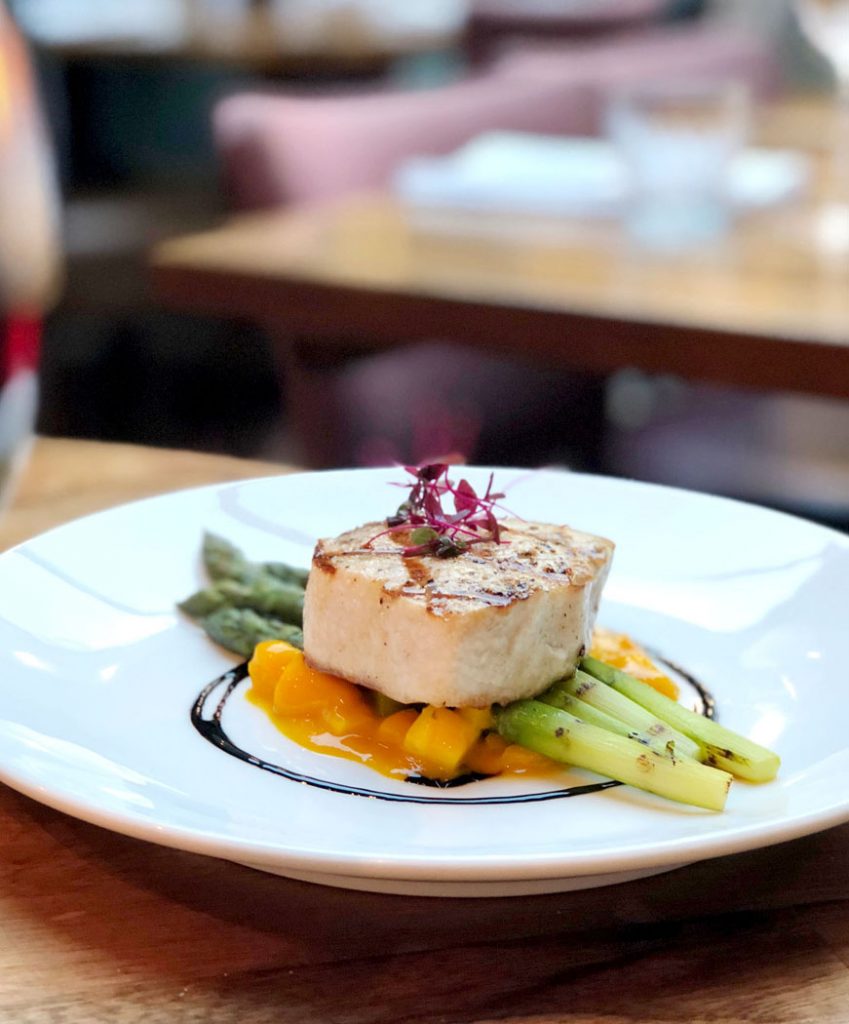 Dan went for the absolute opposite of my light, fresh, summery dish.  He ordered the "Admiral" beef burger (£14.00).  It came highly recommended by our waitress and was served with a tomato relish and French fries.  It was huge and had a huge beef patty and a brioche bun which is Dan's favourite.  The meat wasn't as rare as he would have liked but I know that restaurants these days aren't allowed to serve burgers rare so they did a great job with what they're allowed to do.  He had no trouble demolishing the whole thing and admitted that it was a really good burger.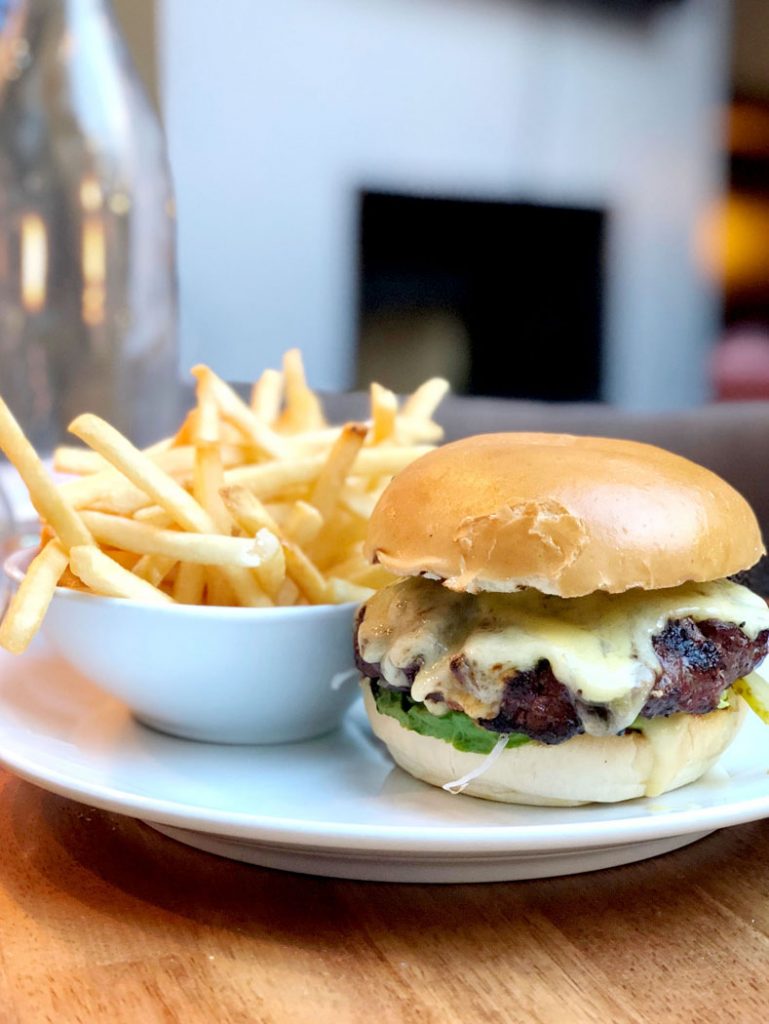 We were too full for dessert so we enjoyed a coffee before making our way home.  Dinner at the Admiral Codrington is a relaxed affair with great food and wine.  We really enjoyed the summery menu and the quality of the food was exceptional.  Thanks The Cod!
The Admiral Codrington
17 Mossop Street
London
SW3 2LY
Pin Dinner at the Admiral Codrington for later