This post may contain affiliate links. I may receive products, services or money from the companies mentioned in this post. All opinions are my own. For more information see my Disclosure Policy
Homemade pesto always tastes so much better than anything you can buy in the shops. Fresher and bursting with flavour from the herbs, it adds so much to most dishes. You can pair it with pasta, meat, fish, veggies, use it as a salad dressing, it's so versatile!  And the best thing is that it takes minutes to whip up in a food processor. All you need is 6 simple ingredients and 5minutes of your time.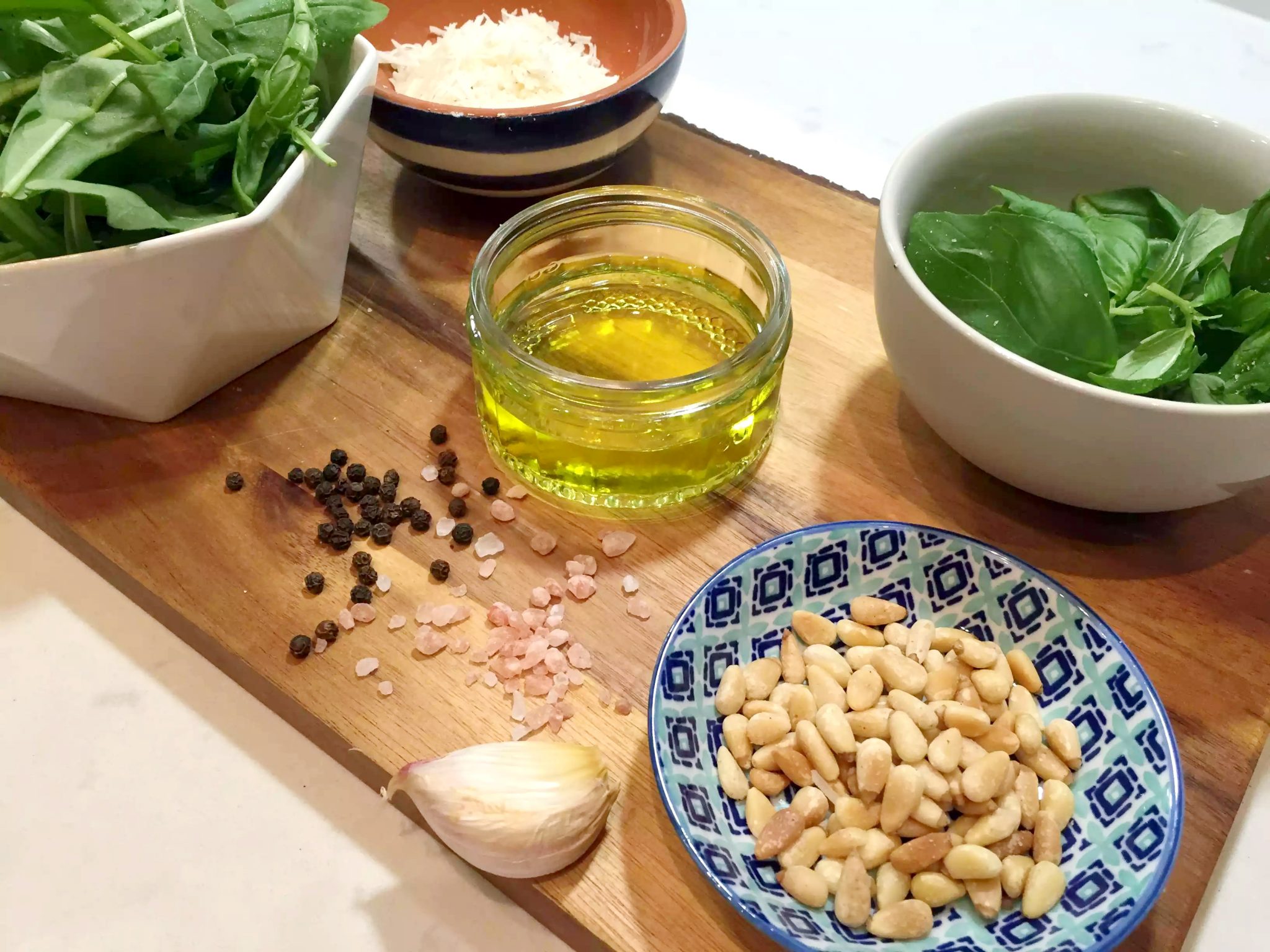 Start by toasting the pine nuts in a frying pan on a low heat until they start to brown, (watch them carefully so that they don't burn).  Put them to one side to cool and next you have to grate the Parmesan cheese (I've tried to skip this step but my food processor isn't good enough to break down the chunks of cheese enough and the pesto doesn't come out as smooth as I'd like it so I grate it now!)
Chop or crush the garlic – I find the food processor does most of this for me later on so there's no need to be too diligent.  Next, tear the basil leaves from the stems and add them with the cheese, rocket, pine nuts and garlic to the food processor along with plenty of salt and black pepper.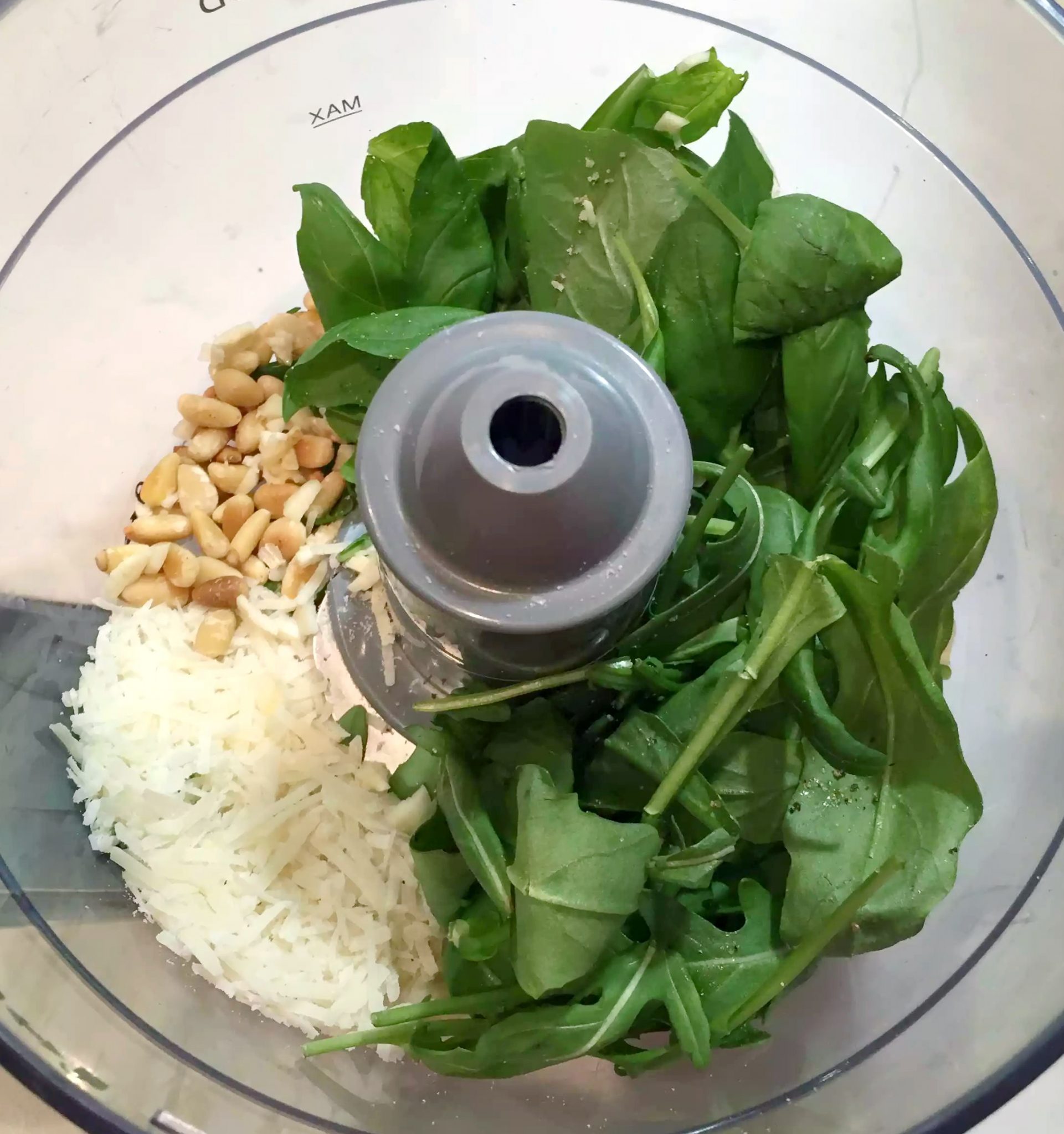 Turn the food processor on and drizzle the olive oil through the hole in the top until the pesto is the right consistency.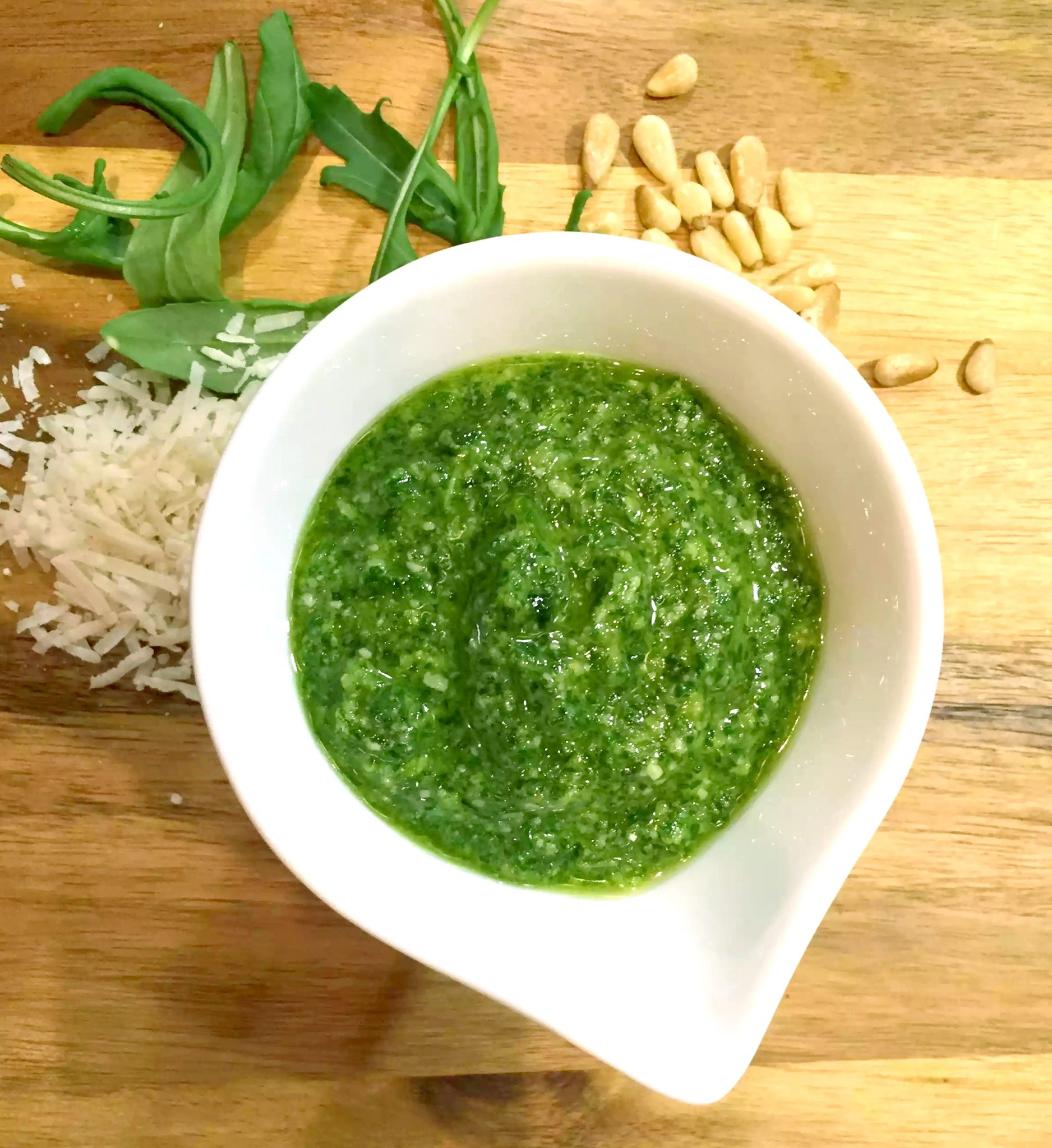 I served it on my Seared Tuna Niçoise Salad and also added it as a garnish for my Spicy Roasted Butternut Squash and Cumin soup.
There are loads of different ways to change up the pesto.  You can switch up the rocket for roasted peppers or try a coriander pesto instead of a basil one.  Change any element of the sauce that you like – you could do a walnut pesto instead of using pine nuts or even a hazelnut one.  I like to use avocado instead of the olive oil for a creamier taste, like in my with Courgetti Spaghetti with Avocado Pesto.
Pin it for later