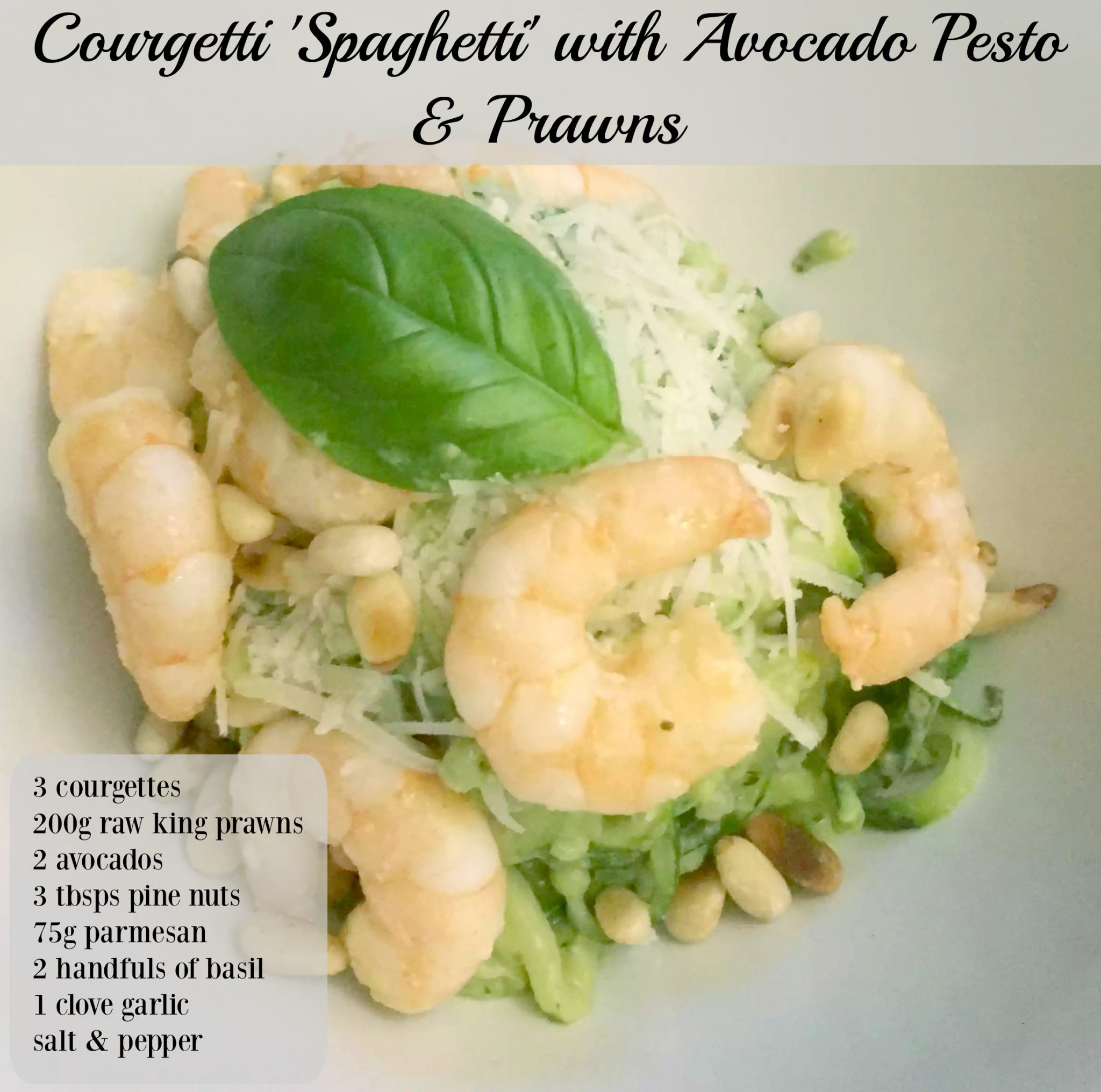 Tonight I had my friend Matilda staying with me from Sweden, and last time she was over I saw her eyeing up my spiraliser!  Deciding to have a girl's night in tonight, we settled on cooking a meal together and opening a bottle of wine so we'd have time for a proper catch-up!  I thought a recipe revolving around the Spiralizer would be fun as she'd never used one before (and she likes the same healthy food as I do!) and she's a big avocado lover so dinner tonight was really a no brainer!!
I set her up with the Spiralizer and she got to work with the courgettes, while I made the pesto.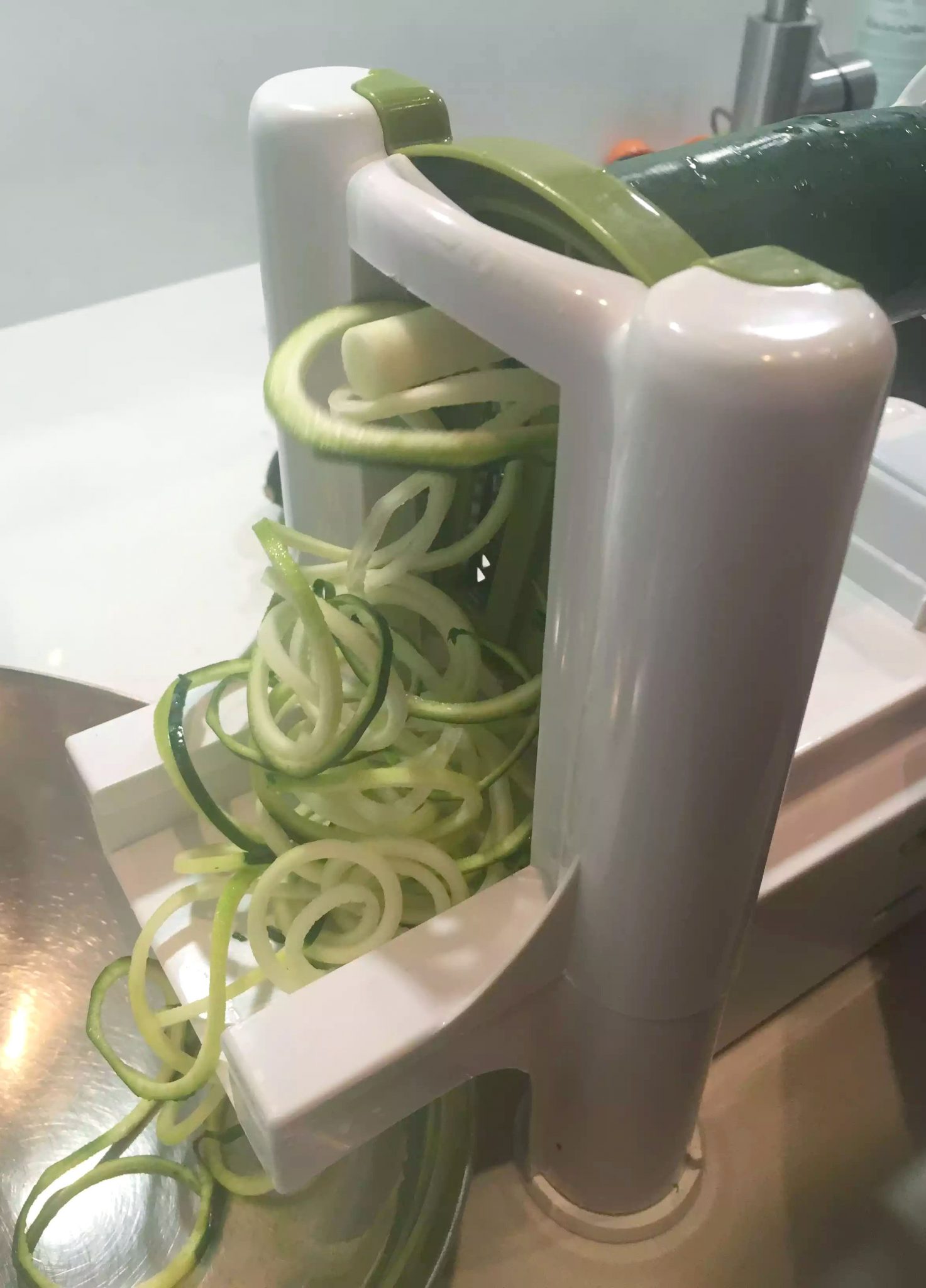 I use this Spiralizer.  It's inexpensive and so easy to use and clean that it's worth every penny.
It was so easy, just a case of adding everything into the food processor and blending it.  The only extra step I had, was to toast the pine nuts in a frying pan until they were slightly browned (you could even buy pre-toasted pine nuts to eliminate this step).
Amazing looking (and smelling) fresh basil!
I added the toasted pine nuts (keeping a few back to top the dish with at the end), basil, avocado, garlic and parmesan (making sure to grate a small amount first to use as a topping later) to the food processor, along with a generous sprinkling of black pepper and a small amount of sea salt.  Then I pulsed everything until it was smooth, scraping down the sides a couple of times to make sure that everything was incorporated.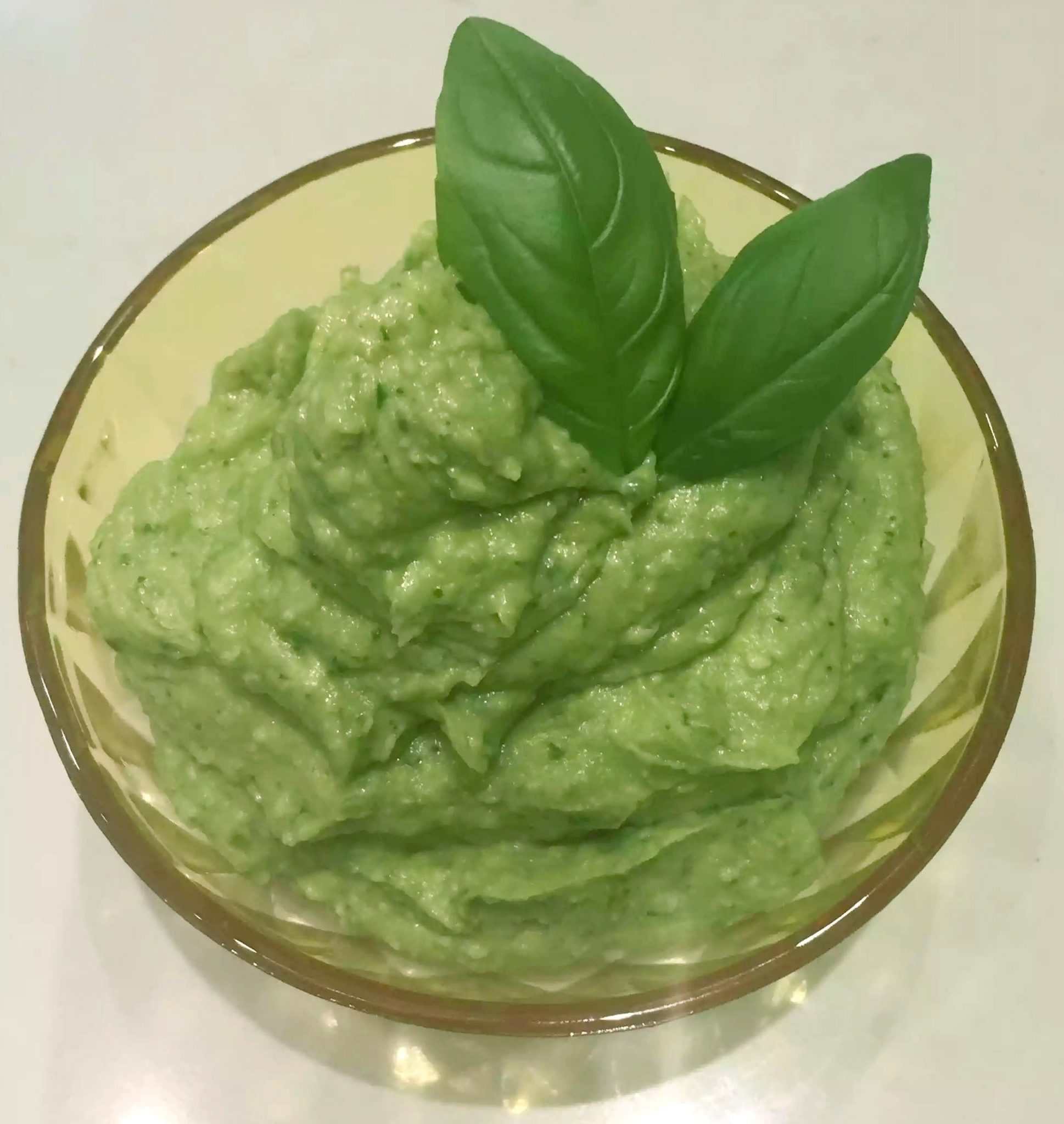 By this time the spiralised courgette was ready so we put this on to steam. A couple of minutes is all it takes so that the courgetti stays fairly al-dente and doesn't get too mushy.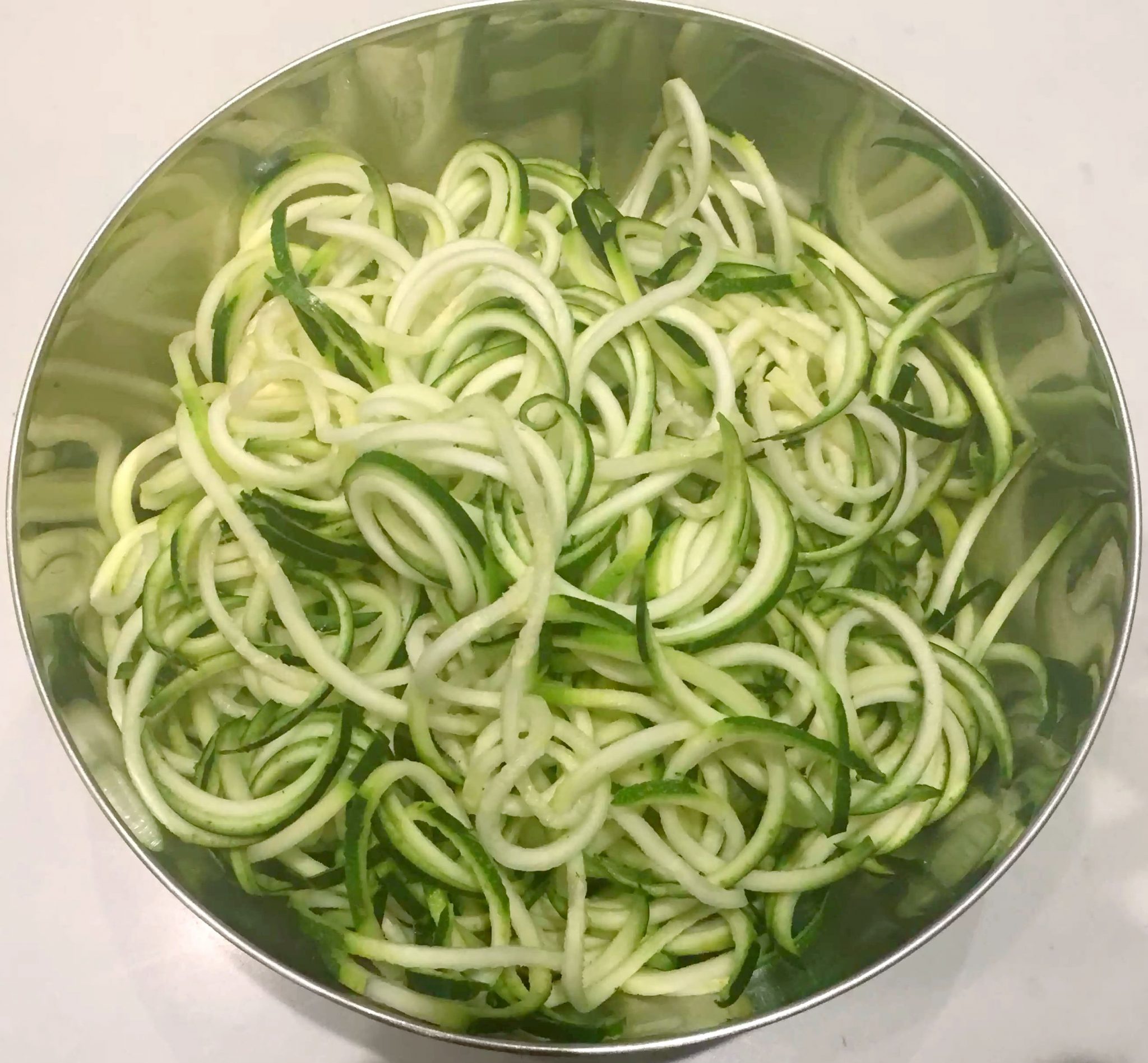 Then I put the prawns on to cook.  Cooking them from raw they take literally 2mins in a pan with a small amount of oil.  As soon as they have turned from grey to completely pink, they are ready – don't overcook them or they will go rubbery and hard.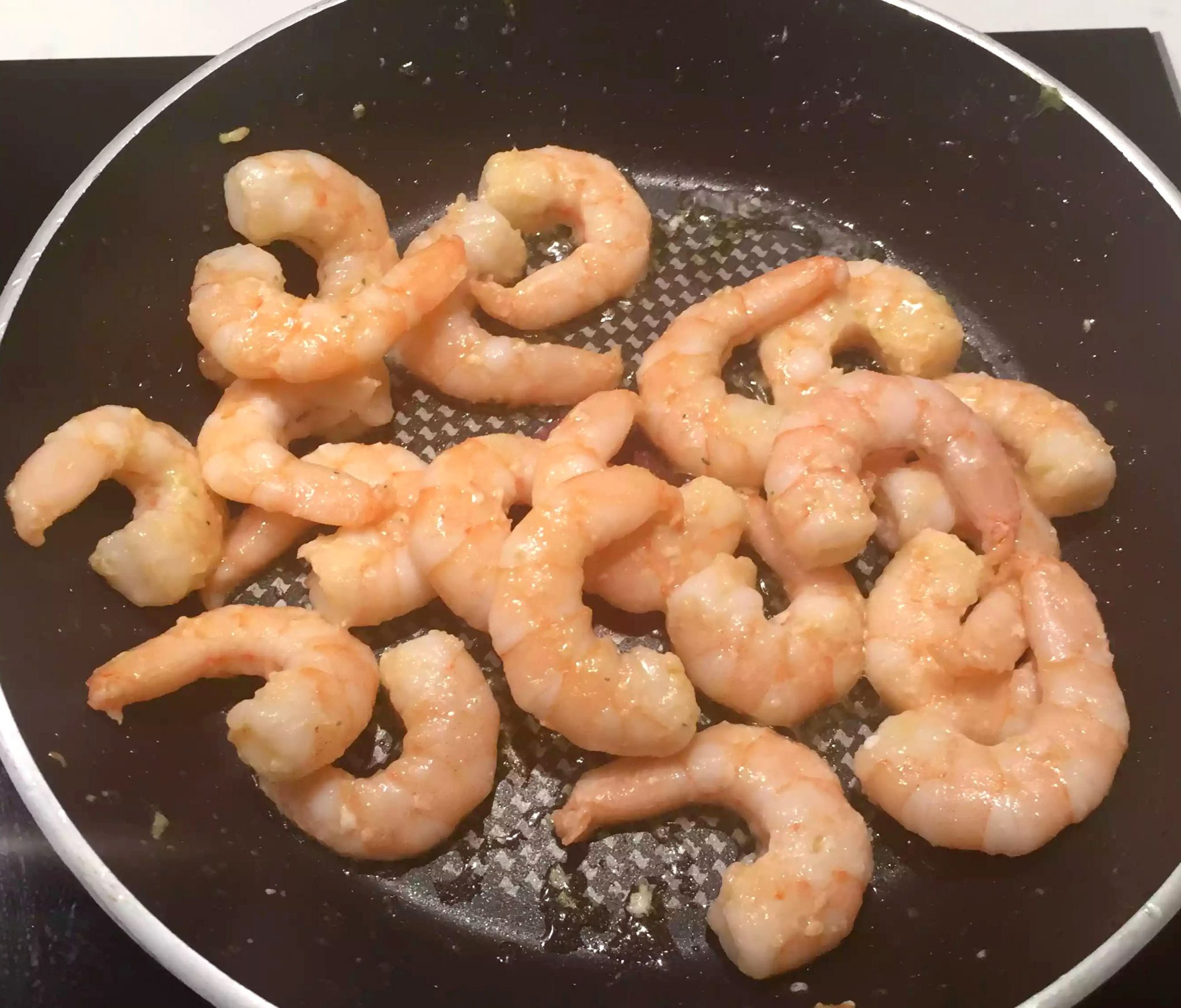 That was it…everything was prepared, and now all we had to do was put the dish together. I stirred half of the pesto through the courgette spaghetti and then plated it into our bowls.  I put another dollop on top with the prawns, pine nuts, basil,some grated parmesan, some more black pepper and a bail leaf and we were ready to eat.
The whole meal from start to finish came together in about 10mins, leaving us plenty of time to sit down and have a proper girlie catch-up over dinner and a bottle of Chablis that Matilda had bought!  It seemed like a small portion, but the richness of the sauce meant that it was a very filling dinner.  Creamy from the avocado and parmesan, it felt very decadent but not oily or greasy as some pesto can be.  You also can't beat the taste of fresh basil, the whole meal was fresh but still felt comforting like a pasta dish should, and the addition of the prawns for extra protein kept us full until brunch the next day.
There are so many ways you can change this up aswell.  If you don't like seafood, you could use chicken instead or leave the protein off altogether and use roasted vegetables to make it a vegetarian dish.  Next time I might use coriander in the pesto and see how that works out, or you could spiralise butternut squash or another vegetable in place of the courgettes (or just use pasta if that's your thing)!  To make it Paleo you can leave the parmesan out of the pesto – it's very adaptable for most diets!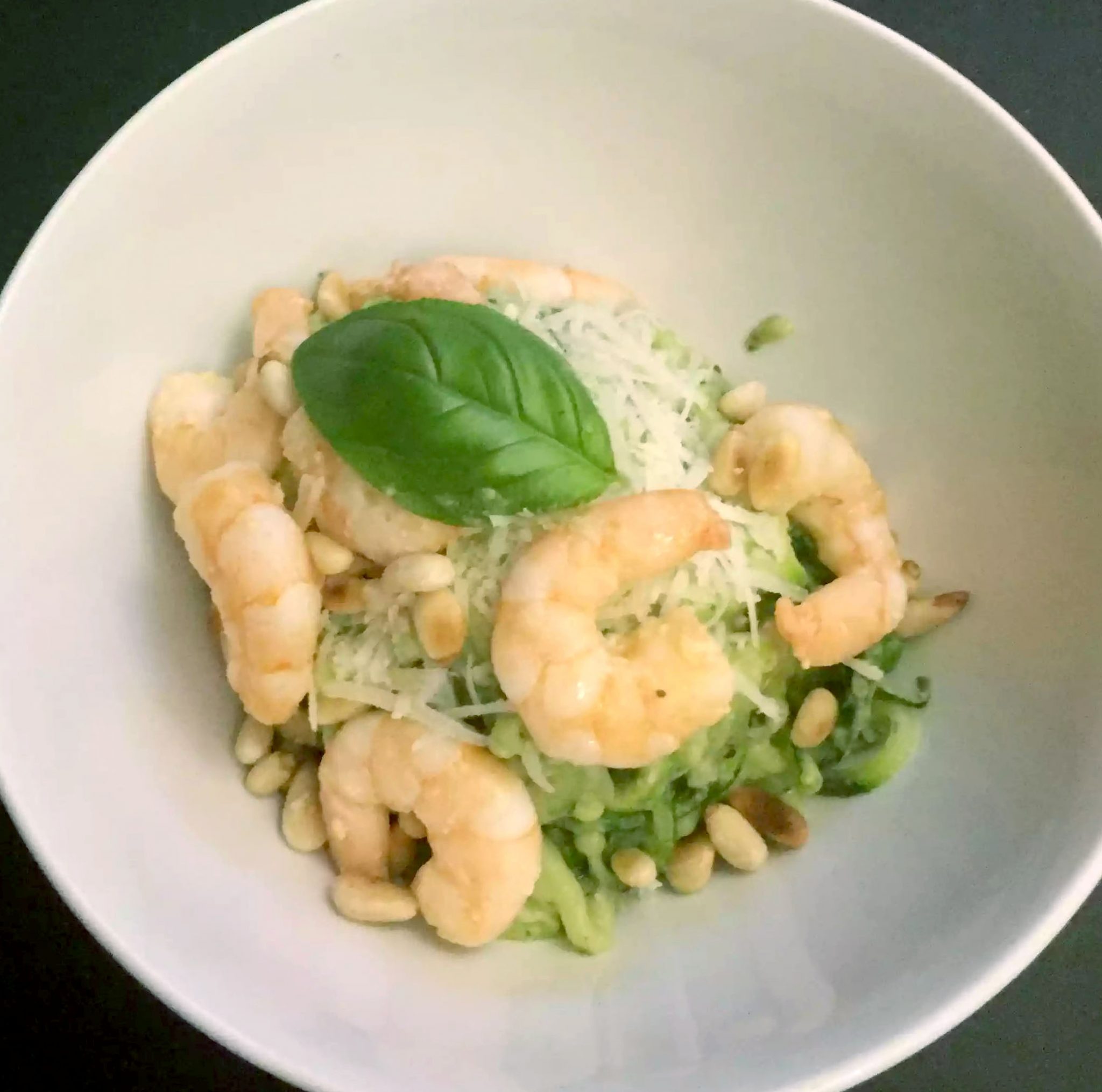 I made a similar dish of Courgetti Aglio E Olio with Shrimp which is a garlic and chilli version if you like things a bit spicier.