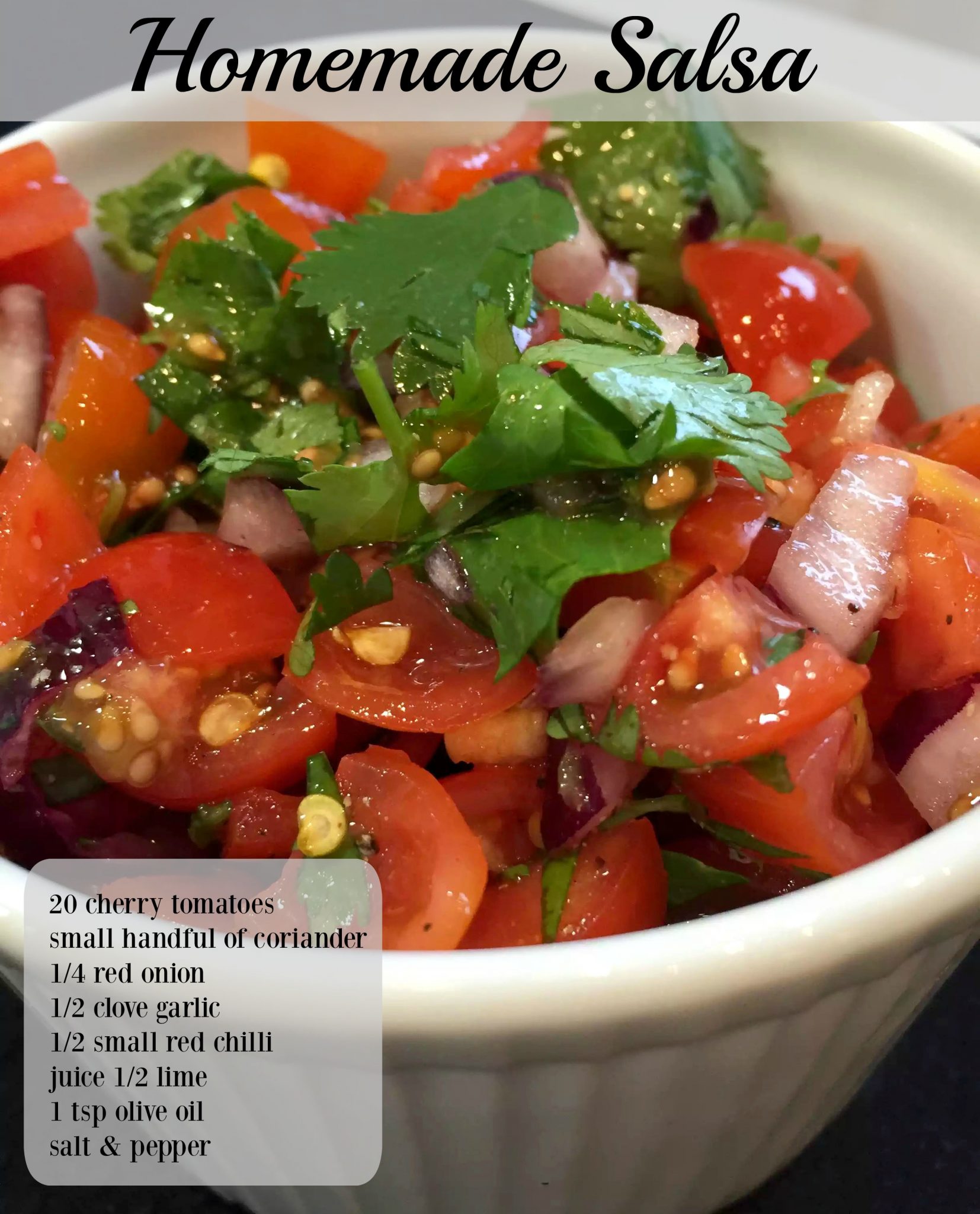 I don't like to buy dips from the supermarket.  I find that 99 times out of 100 they will have sugar added, which is so unnecessary (it hides in everything these days) or some sort of binder like potato starch or maize/rice flour or guar gum or some other strange-sounding ingredients.  To this end I tend to make my own, which is not only super easy to do (granted it's not as easy as opening a jar) but also tastes so much better and you know what you're putting into your body.
I've already posted my easy Guacamole Recipe on the blog so today I thought I'd share with you my recipe for Salsa.  I made both recently for my Chicken Fajita dinner and they made such a difference, they were so fresh and tasty and definitely 100 times better than shop bought.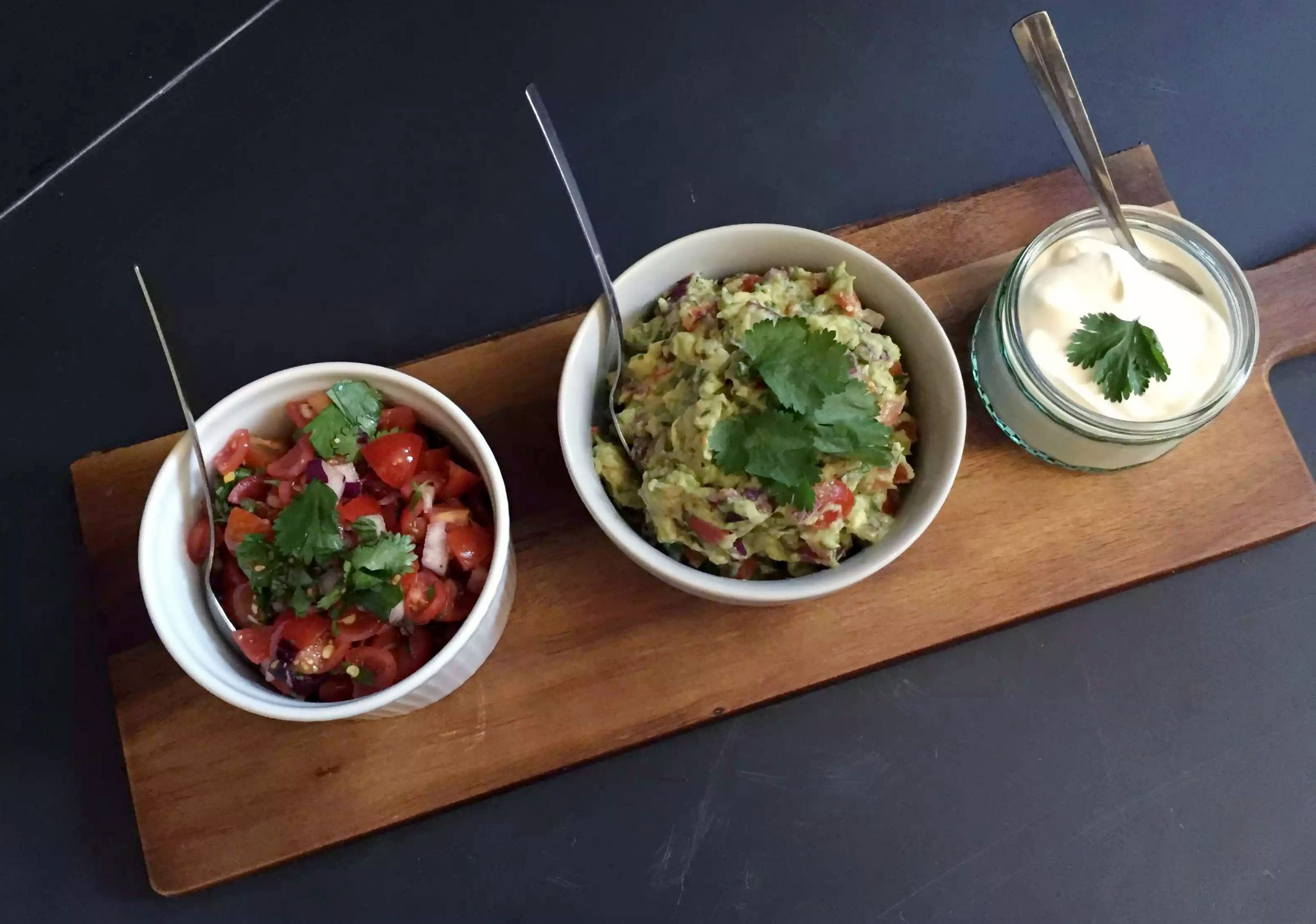 So quick to make, it comes together in a flash and it's so worth the effort because it's fresh and you know exactly what's gone into it – honestly it takes less than 5mins.
I made the salsa by chopping up about 20 cherry tomatoes into 8 pieces each, half, half and half again.  Then I diced up 1/4 of a red onion, chopped a small bunch of coriander, 1/2 a small red chilli and crushed half of a garlic clove.  I mixed this all with the juice of 1/2 a lime and the teaspoon of olive oil and seasoned well with salt and pepper.
It's best eaten about half an hour after being made so that the flavours have had a chance to combine.  You can serve it with something to dip into it, like celery sticks or carrot/courgette crisps or as a side/sauce for so many dishes – the fajitas I used it for, tacos, grilled fish, instead of ketchup on burgers, as a topping for scrambled eggs, the options are endless.