I love a Margarita but traditionally they're filled with so much sugar that there's NO WAY I could enjoy them before.  With Cinco de Mayo coming up I decided that I didn't want to miss out celebrating with a delicious Margarita again this year!  I knew I had to create my own version that was refined-sugar free so I set about attempting it with honey as a sweetener.  (This Mezcal Margarita also works well with Agave Syrup if you can tolerate it!)  This version has no refined sugar in it so you can enjoy (responsibly of course :P) to your hearts desire.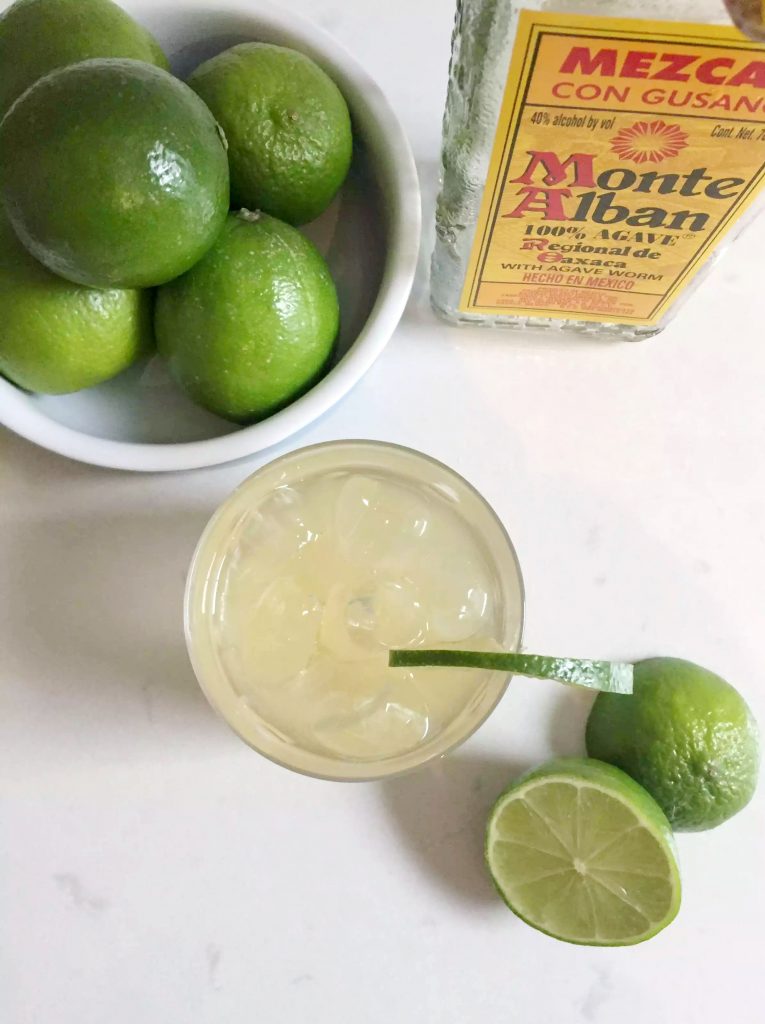 I used Mezcal
in this Sugarfree Margarita as it has a slightly smokey taste that you don't get with traditional tequila.  It is still made from the Agave Plant like traditional Tequila but it undergoes an extra step.  The agave plant is heated and cooked slowly in a charcoal pit over a number of days to impart the smoky flavour into the Mezcal
.  I think it goes really well in this cocktail and you can really taste the smokiness in the final Mezcal Margarita.  If you don't have any Mezcal you can always just use traditional Tequila
though!
I also like the fact that the salt is incorporated into the drink rather than just stuck around the rim.  It means that you don't get one really salty sip at the beginning and then have to keep turning the glass round to continue to get salt for the rest of the drink.  It's infused throughout the whole drink so the flavour is always the same.

So how to make it.  Start by squeezing the limes., You need equal parts fresh lime juice to Mezcal.  Add to a cocktail shaker with the salt and honey and stir to dissolve the honey.  If you add ice at this stage the drink will be too cold to dissolve the honey and it will all clump together.
Once the honey is dissolved, add plenty of ice cubes to the cocktail shaker and shake well.
Taste to see whether you need to add more salt or not at this point.  Pour into a short glass, neat – or over more ice depending on your preference. Garnish with a wedge of lime and serve!
This is the perfect balance of salt and sweet and is really refreshing.  The perfect summer cocktail with no refined-sugar!  Serve alongside some Salsa and Crackers, a big bowl of Guacamole or my Chicken Fajita Lettuce Wraps for a proper Mexican Fiesta!  It's great made in advance too so you can make a huge jug of it for a party and then just pour it into glasses over ice as needed!
If Sugarfree Cocktails are your thing, check out my SugarFree Cocktail Round-Up for more ideas!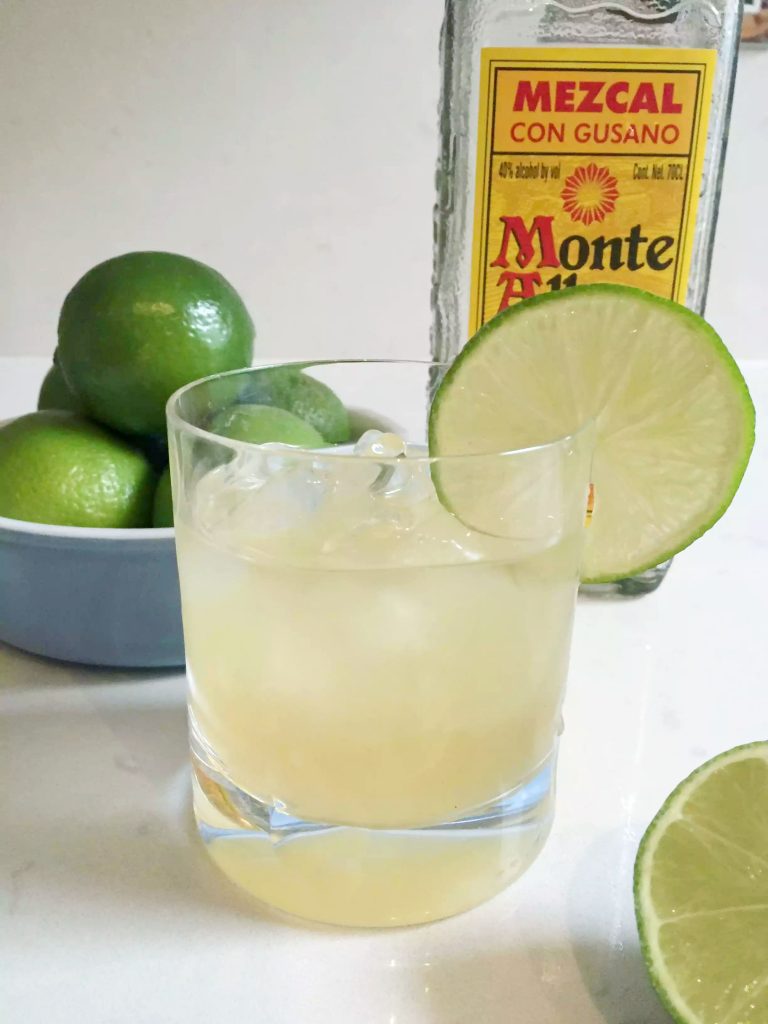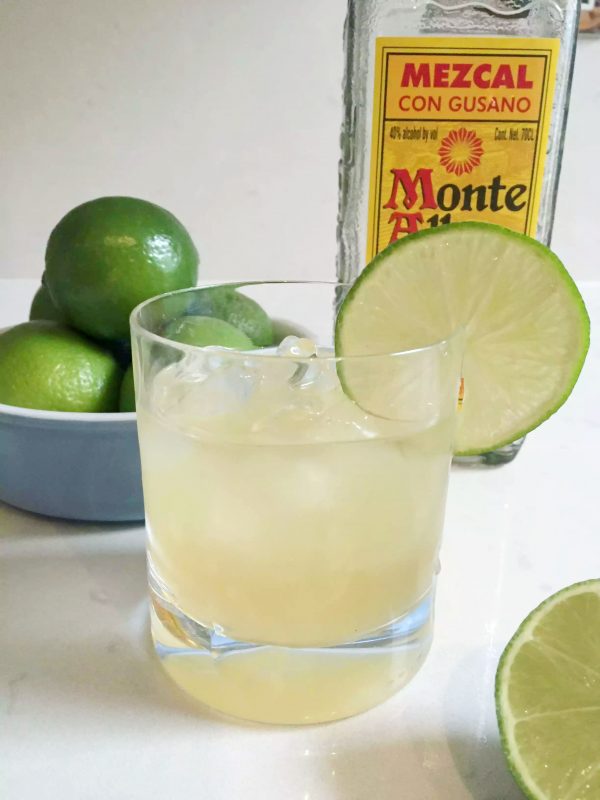 | | |
| --- | --- |
| | |
Squeeze the lime juice into a cocktail shaker.

Add the Mezcal/Tequila, salt, and honey. Stir well to dissolve the honey.

Add a few ice cubes and shake well.

Taste and add more salt if necessary.

Pour into a glass over ice cubes or neat depending on personal preference

Garnish with a slice of lime and Enjoy!
Dietary & Allergy Information for Mezcal Margarita
This Mezcal Margarita is suitable for the following diets:
Grain-Free, Gluten-Free, Refined-Sugar Free, Dairy-Free, Paleo, Primal, Specific Carbohydrate Diet – SCD, Vegetarian & Vegan.
See my Products Page for Ingredients & Bakeware that I recommend
Pin it for later