This is one of those dishes that I've been craving for ages and has now just become a reality thanks to the invention of my flour and milk free Bechamel Sauce.  It's one of those foods that most people have as a side dish but which I could have for dinner just on its own!  I love the melty, cheesy, rich taste and to me it's the ultimate comfort food.
Start by making my SCD, Paleo and gluten-free Bechamel Sauce according to the recipe here.  Add half of the cheese to the sauce – make sure you use a strong cheddar or something similar as you really want the cheese flavour to come through.
While the sauce is thickening on the stove top, chop the cauliflower into bite sized florets and steam for about 6-8 mins until fairly tender.  Drain the cauliflower and add to an oven proof dish.
Once the sauce has thickened to the right consistency, pour it over the cauliflower.  it should be thick enough to coat it and stick to it.  
Grate the rest of the cheese and use it to top the dish with and place it under the grill for about 4-5 minutes…
…until the cheese on the top has melted and is browned and bubbling.  This recipe makes enough for 4 as a side dish or 2 as a main meal.
I've served it twice this week, alongside my Roast Rib of Beef and also my Slow Cooked Shoulder of Lamb and I promise you that you would never know that the Bechamel Sauce is a healthier, Paleo version, you can't taste the difference at all.  I didn't mention what it was made from until after the meal and all of my guests agreed that they couldn't taste the difference.  Cheesy, creamy, decadent rich and perfect as a side to a roast dinner or your Thanksgiving or Christmas meal, or, just on its own!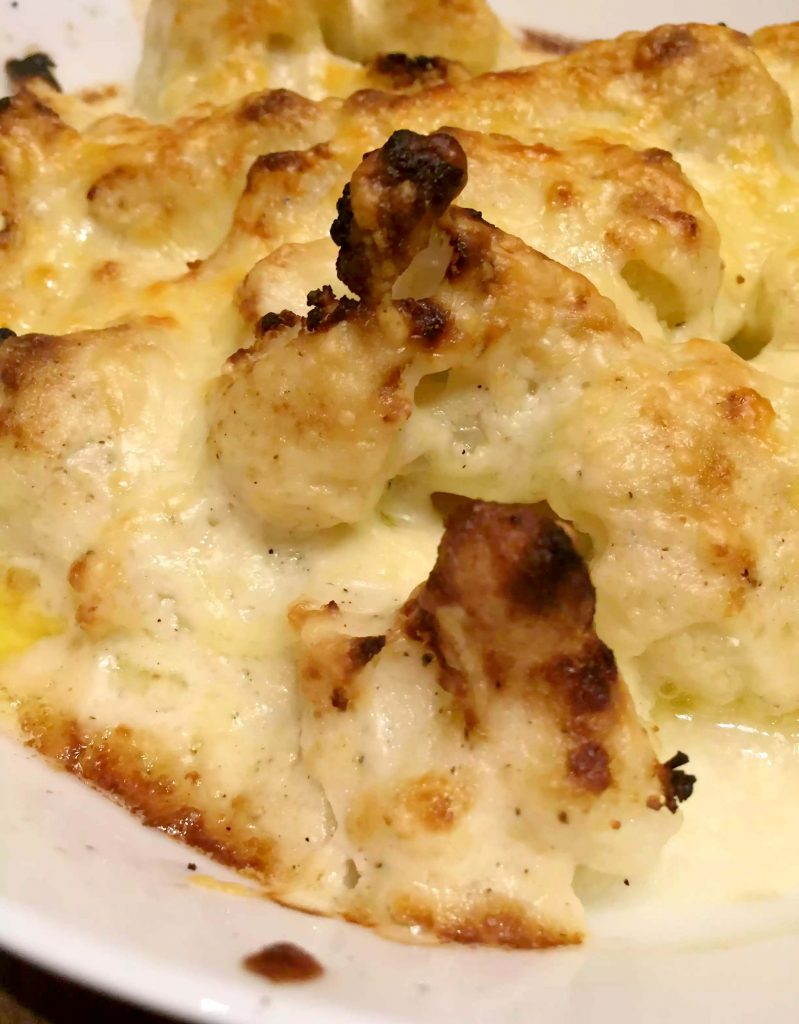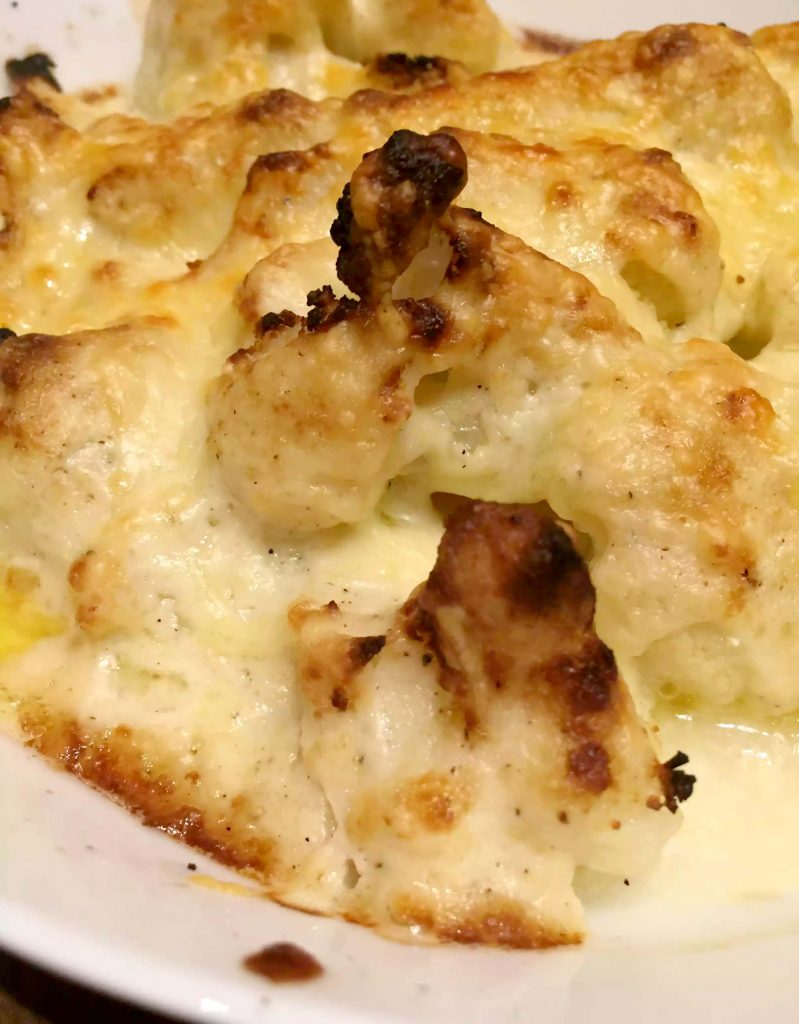 Pin it for later