Another Friday and another chance to get some inspiration from my fellow bloggers around the web.  What's better than lying by a pool drinking an ice-cold cocktail on a summer's day?  (Can you tell I'm in holiday mode?) Drinking a SugarFree Cocktail – as I can't tolerate refined sugar, that's what!  These recipes below should give you some inspiration to make your own delicious Sugarfree Cocktails rather than paying extortionate prices for ones made in swanky cocktail bars.
And best of all, they are all also grain, gluten and dairy free!  Some have a bit of honey added but most are naturally fruit/fruit juice sweetened, none of them contain any sugary liqueurs and all are SCD legal or easy to make so.  The one caveat to this claim is Tequila.  Tequila is one of those 'grey areas' on the SCD with not much actually said about it.  It isn't listed as either legal/illegal but I tolerate it fine.  If you have problems with it you could always sub it for vodka in any of these recipes!  So grab a SugarFree cocktail and get reading!
This Tequila with Coriander Lemonade from Fearless Dining is made with honey sweetened lemonade and the coriander in it really changes up the flavours!  I've never thought of adding coriander to a drink but I'm definitely going to give this one a try!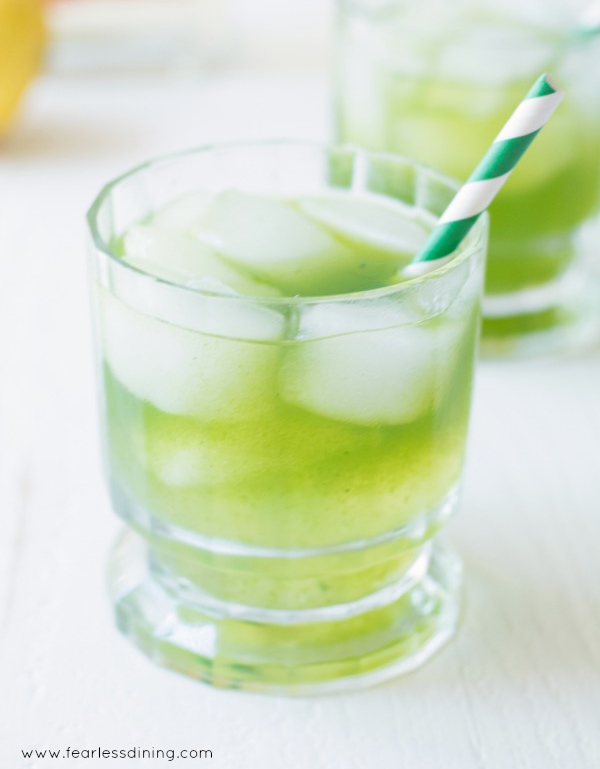 My Vodka Watermelon Cooler is a grown up take on a Slushie and so refreshing.  Freezing the watermelon first means that you don't have to add any ice to the drink so it's quite a strong one but the addition of the lime, ginger and mint freshens everything up.  Definitely a drink to cool you down on a hot summer's day!
This Paloma Honey Cocktail from Platings And Pairings uses tequila and pairs it with honey and grapefruit for an interesting and refreshing flavour combination!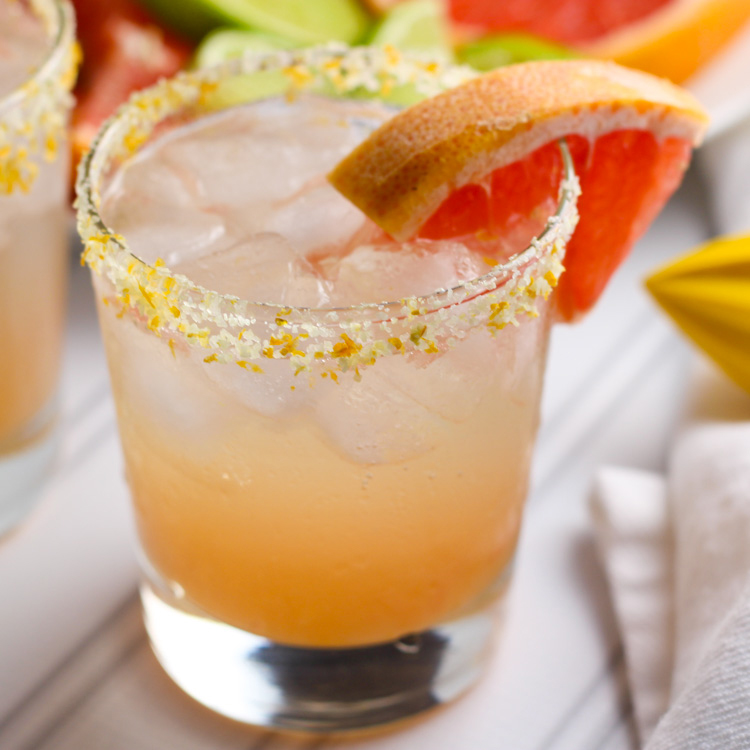 This Cranberry, Orange & Apple White Wine Sangria from The Rising Spoon and you can make it with or without the brandy to suit your diet.  It's a healthier version of the rum and sugary soda laden versions out there but still has all the taste and flavour!
Spicy Mango Citrus Cocktail from Tasting Page is a gin cocktail with blended fruits and chillies!  Mango and chilli sounds like an interesting combination and this one is next on my list!
This Summer Thyme Martini from Grey is the New Black just uses only fresh produce, mixed with gin and sounds absolutely delicious. And looks spectacular – would definitely impress any guests!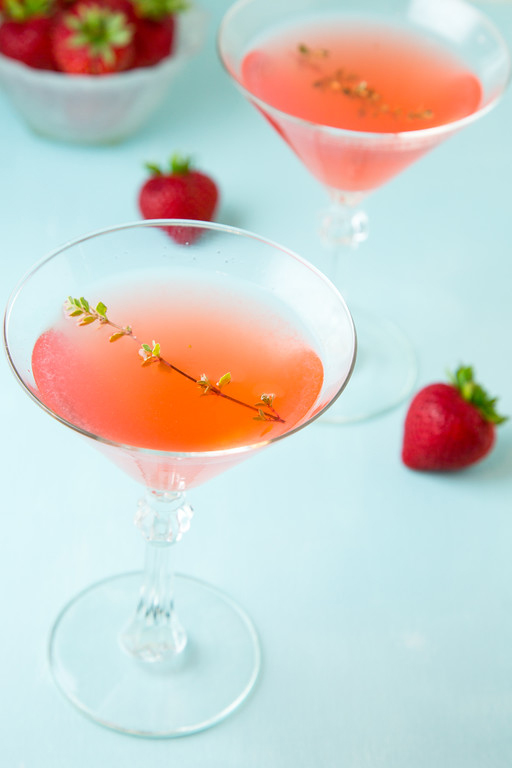 As long as you brew your own tea (and don't use the ready-made sugar laden drinks), this Peach Basil Bourbon Sweet Tea from Brooklyn Munch sounds like a definite crowd pleaser.  Definitely reminiscent of the Deep South it sounds like one of those drinks you would have late afternoon, sitting on a swing seat on your front porch behind your white picket fence – or is that just my imagination?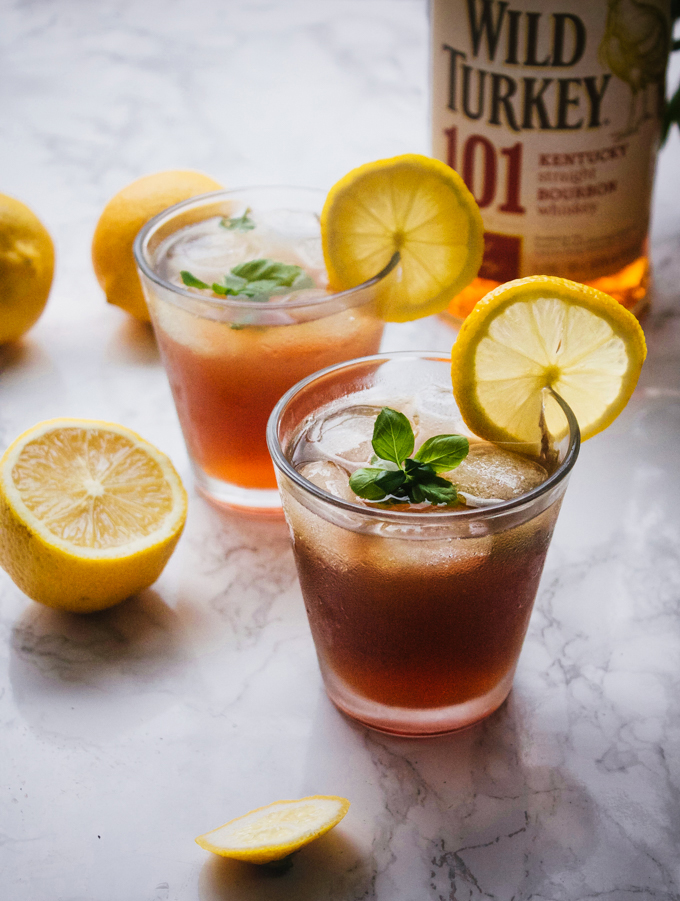 And finally for something completely different!  Spice up your brunch with this Green Bloody Mary from Platings & Pairings.  Sure to draw a couple of wows from your guests, it's a fantastic take on a regular Bloody Mary, using green tomatoes and fresh jalepenos.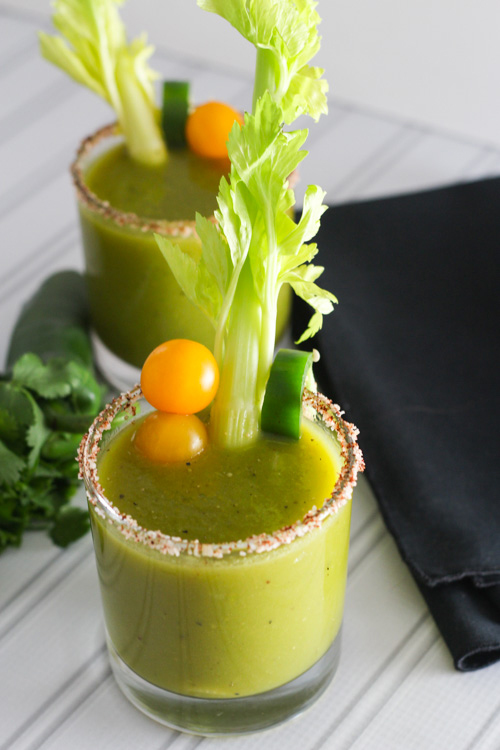 So there you go – it is possible to make a refined sugarfree cocktail! Try them out this summer and let me know in the comments section which one is your favourite!!
Pin it for later