So before I even met Dan, he and some of his friends had a Supper Club going on which I've now become a part of too.  Every couple of months each one of them would take it in turns to Host a Supper Club.  This involves cooking for and hosting all of the others for a fun evening.  Tonight was Josephine and Liam's turn but as Liam was in Hong-Kong on business, it fell to Josephine to host the whole thing on her own.
I walked through the door and was immediately presented with a glass of Prosecco.  This was for two reasons:
1) Josephine is the most amazing hostess and would have provided this anyway, but also..
2) Josephine and Liam are co-owners of the pub with Dan and the pub had been sent some wine and Prosecco samples to trial so we had to give our opinions on them.
Looking at the line up of two Proseccos and 5 red wines to sample, along with the bottle or two that everyone had bought with them, it was probably going to be a fairly raucous evening.
In case you're interested we tried 2 Malbecs, and two very different reds that I'd never heard of before.  One was Italian and ever so slightly sparkling and one was a Mercia (a grape variety I've never heard of).  The winner in my opinion was the Flavium Mercia.  It was punchy, heavy, full-bodied and full of deep, dark ripe fruit flavours.  Now that I know what it is, I'll definitely be looking for it in the future.
To ensure we didn't take ourselves out of the game too early with all this wine tasting, Josephine had prepared a selection of appetizers for us all to nibble while we were reviewing the wines.  Ever the thoughtful hostess she had created everything with my dietary specifications in mind.  Apart from the basket of bread, there was nothing I couldn't eat.  The stand-out though, were the canapés she had made.  Cream cheese, chives and caviar topped cheese biscuits.  She'd made the biscuits from scratch so that I could eat them.  I haven't got the recipe from her yet but she's promised to send it soon so I'll share it with you then.  They were absolutely delicious and melt in your mouth and we all couldn't get enough of them.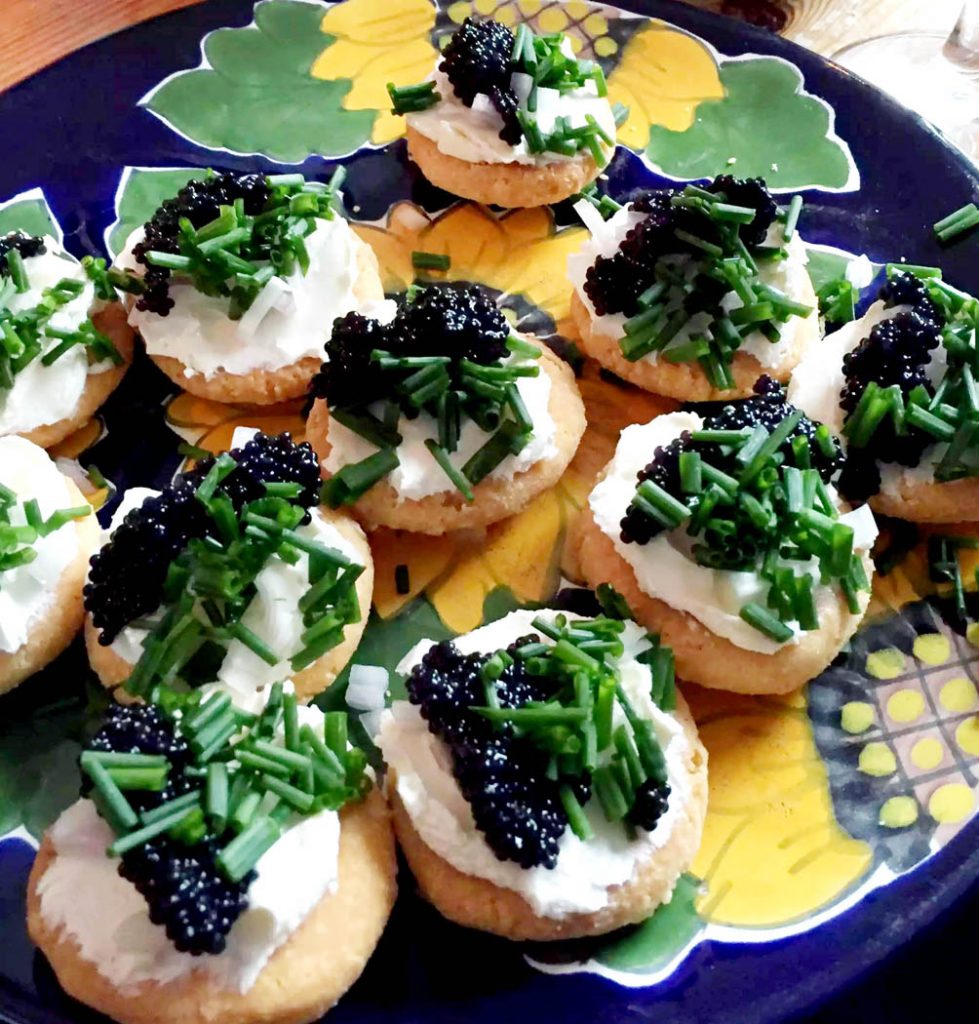 On top of this she'd made a cheese and charcuterie board, a tapenade, a homemade houmous and bread that she'd made from almond flour especially so that I could enjoy bread along with everyone else.  She also had vegetable crisps and crudités for dipping!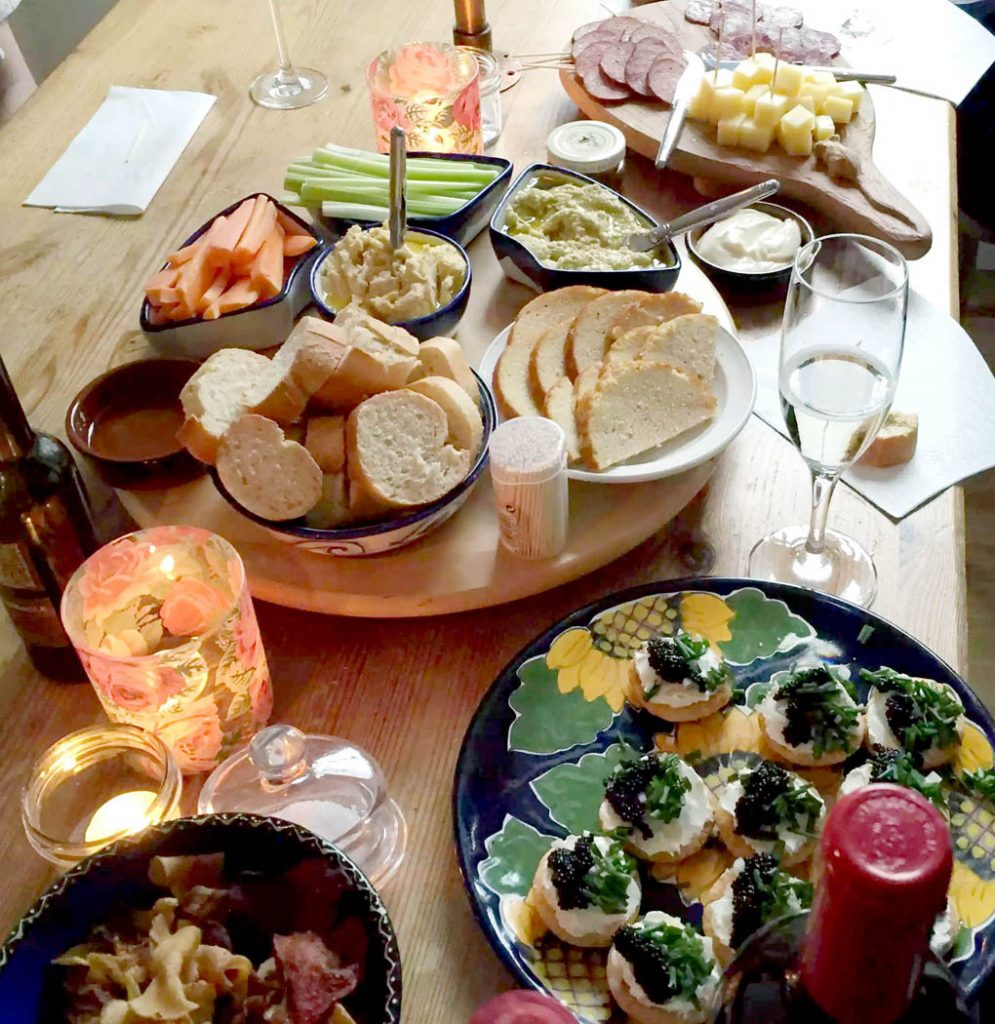 Main course was slow roasted Shoulder of Lamb with Garlic and Rosemary that she'd had in the oven for over 4 hours.  She served it with a potato salad and a green salad but had done a special Cauliflower Mash for me to have with it instead of the potatoes.  The lamb just fell off the bone and melted in your mouth.  It was so amazingly tender that everyone agreed it was the best they'd ever had.  I also need to know how she made the Cauliflower Mash so smooth.  Definitely a trick I need to learn.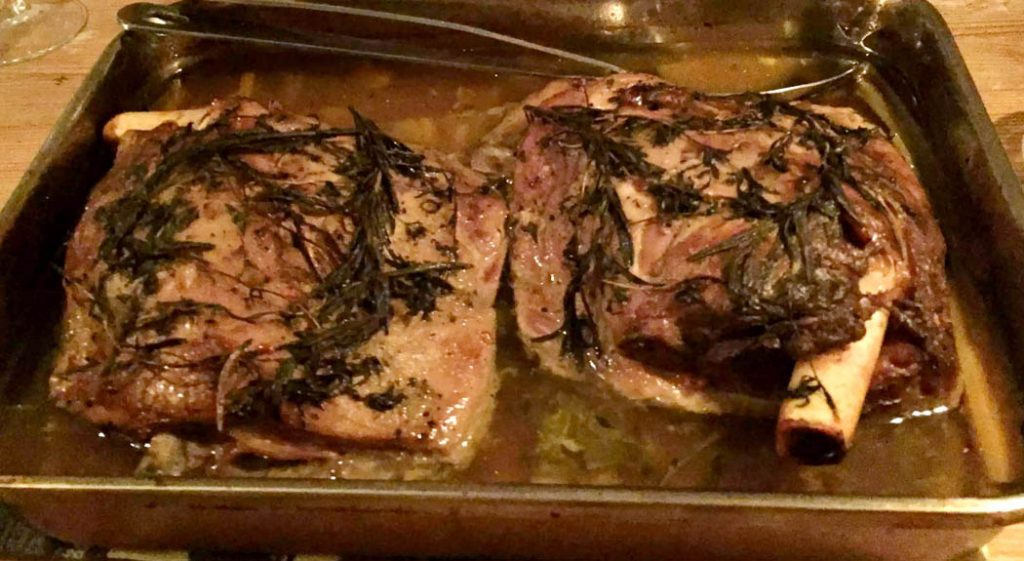 Josephine had made the most amazing desserts.  SCD cakes made with almond flour and honey so that I could eat them.  They were topped with fresh fruit and served with a coconut cream.  This was just coconut milk that she whizzed up with a stick blender to a whipped cream like consistency.  Ingenious and something I'm definitely going to try.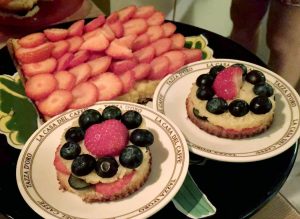 After dinner we had whisky, port and brandy on offer, but with memories of my Tarifa whisky hangover still fairly fresh in my mind I decided to abstain and stick to the coffee!   Josephine also handed round some sweets and to have with our coffee and some interestingly names chocolate that Becs found rather amusing!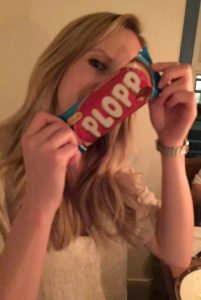 I felt thoroughly spoilt with all the effort that she's gone to in order to make the dinner party 'Emma Edible.'  Next time it's our turn to Host a Supper Club.  I've got a lot to live up to!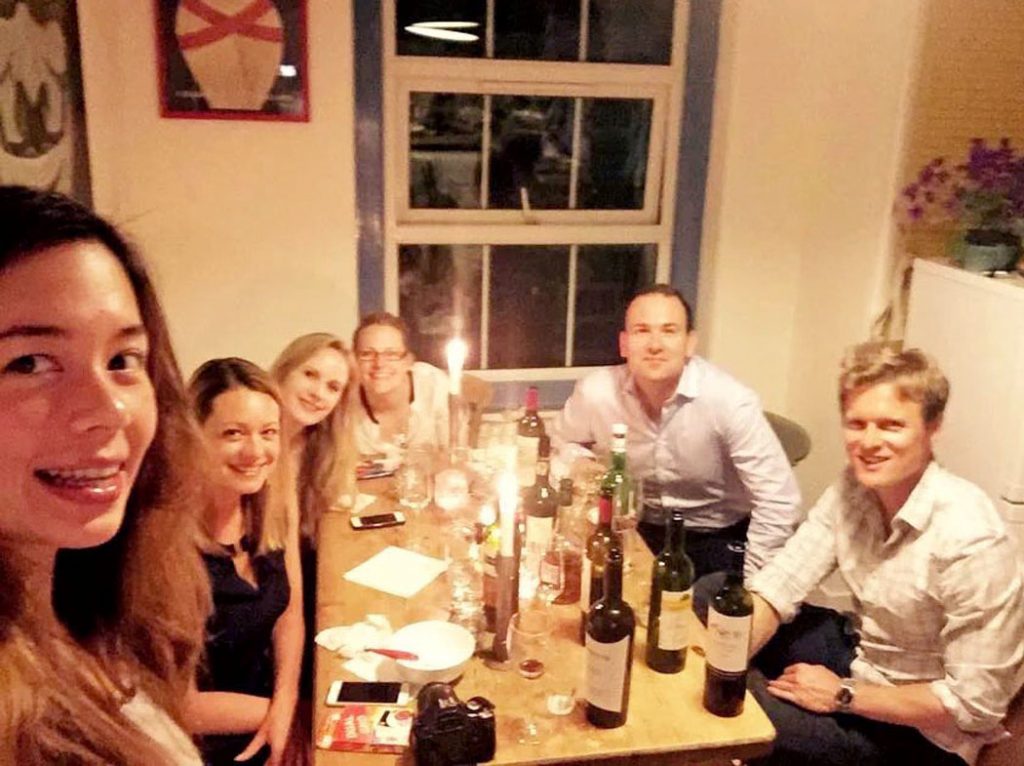 My Top tips for How to Host A Supper Club
Decide on a theme for your evening
For example you could organise a more elegant dinner party where you serve canapés and fine wine along with more refined food.  Alternatively you could opt for a more relaxed affair, maybe creating a family style dining dinner where you cook one big dish and everyone helps themselves.  You could throw a themed party such as Halloween or Mexican Fiesta or Hawaiian Luau.  The options are endless.  Dress the table to reflect the theme you've chosen and add some decorations if necessary.
Choose the food.
Check whether your guests have any allergies or intolerances or whether they are vegetarian etc.  As someone who eats a special grain, gluten and refined sugar-free diet it can be tough when people invite you for dinner.  Anyone who asks in advance about what I can eat always makes me feel much more relaxed.  It avoids the awkwardness of not being able to eat what you're served at the party.  I don't mind having the meat without the sauce etc.  I'm very accommodating and can usually suggest a few tweaks to whatever meal is being suggested to make it suitable.
Don't try to make a dish you haven't made before.  You'll only stress yourself out and it might go wrong.  Make sure the food you choose is tried and tested!  Decide whether you want to serve a starter or just snacks before and then a main.  Choose a dessert or a cheese board or both.  Make sure to write a list before you go shopping so that you have all the ingredients to hand.  Prepare in advance, anything that you can to give yourself less to do during the actual party!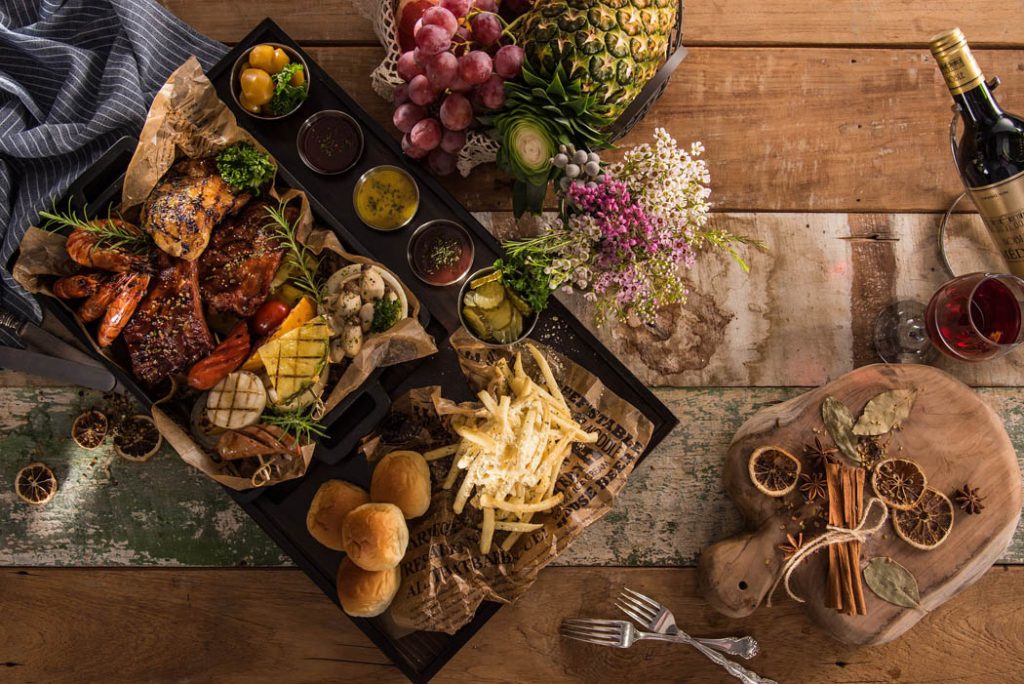 Think about Entertainment.
Music in the background is a must.  It sets the tone for the party and creates a fun, cosy atmosphere.  Not too loud, so that your guests can talk over it and something calming and relaxing always works.  Maybe have an after-dinner party game up your sleeve for a bit of fun at the end of the meal.  Charades, Blind Ignorance or Name that Tune always go down well!
Decide on the Drinks.
A welcome drink or cocktail is always a nice touch when your guests walk through the door.  This can be something as easy as champagne or Prosecco, or have a go at creating a cocktail.  I can recommend my Mezcal Margarita or Pomegranate Bellini to get the party started.  Being a wine fan, I always find it impressive when the host has tried to select wine that pairs well with the food.  You can check out my Wine pairing Guide if you are unsure as to which wines would be suitable.  Wine Tasting is always fun too.  You could always have a selection of wines on hand along with a piece of paper for tasting notes.  Then you can let your guests decide which wines they think pair best with the dishes!
Always have soft drink options for those who are driving or who choose not to drink.  Something like sparkling elderflower or a non-alcoholic cocktail  makes a refreshing change from the usual sodas or juices.  A jug of water on the table can be made so much more interesting with the addition of mint, or citrus fruits or cucumber.
Digestifs such as Port or Whisky are a nice touch at the end of the meal, as is coffee!
Relax.
It's your evening to enjoy too.  It shouldn't be stressful to host a supper club, it should be fun.  Your guests wont have a good time if you're tense so make sure you do a bit of preparation to ensure the evening runs smoothly. Cheers!!
Pin it for later