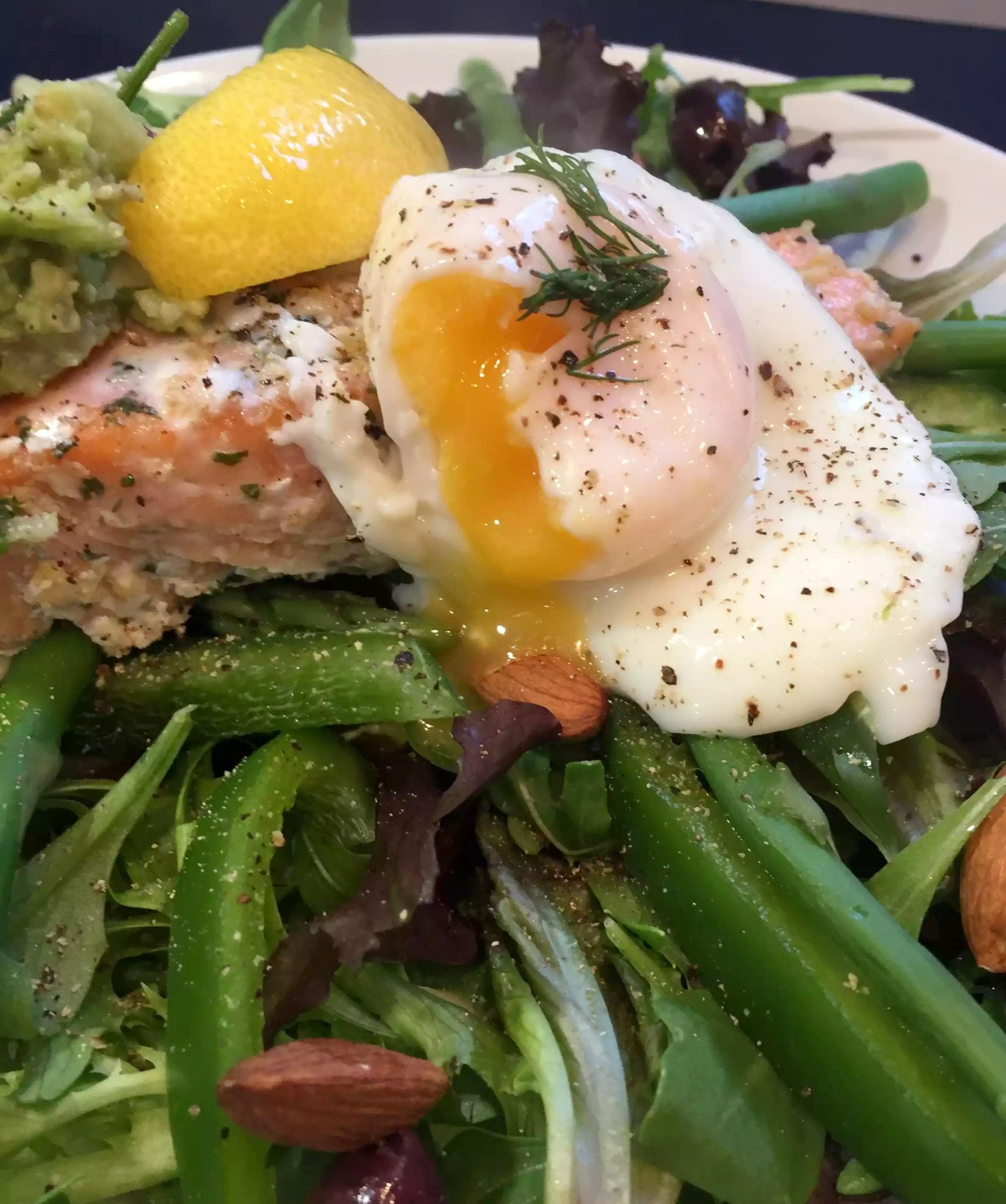 Last night I wanted something light and fresh but still filling and full of good fats and protein to fuel me after my BODYPUMP class.  I settled on a Salmon Salad Nicoise – or my version of one – topped with a gooey poached egg and some avocado and dill salsa.  Fats from the oily fish, egg yolk and avocado mixed with protein from the fish and eggs and adding some almonds for protein and fats too aswell as some olives I was sure this was going to be a filling and sustaining salad.
I started by zesting a lemon and sprinkling this over the salmon as well as plenty of black pepper.  I then wrapped it in tin foil and roasted it in the oven at 180C for about 15mins.
While it was cooking I prepped the avocado salsa.  Mashing up 1 avocado, the juice of half a lime, quarter of a red onion, a handful of chopped chives, a sprinkling of fresh dill and plenty of black pepper, it came together really easily and I couldn't help picking at it throughout the whole meal prep as it was so fresh and delicious.
Next up was to prepare the salad.  I used rocket and mixed leaf salad as the base and topped it with some sliced green pepper.  Then I steamed some fine asparagus for a minute or so – they were really tiny spears so didn't take any time at all.  I added a few (10ish) almonds and the same amount of kalamata olives to the salad.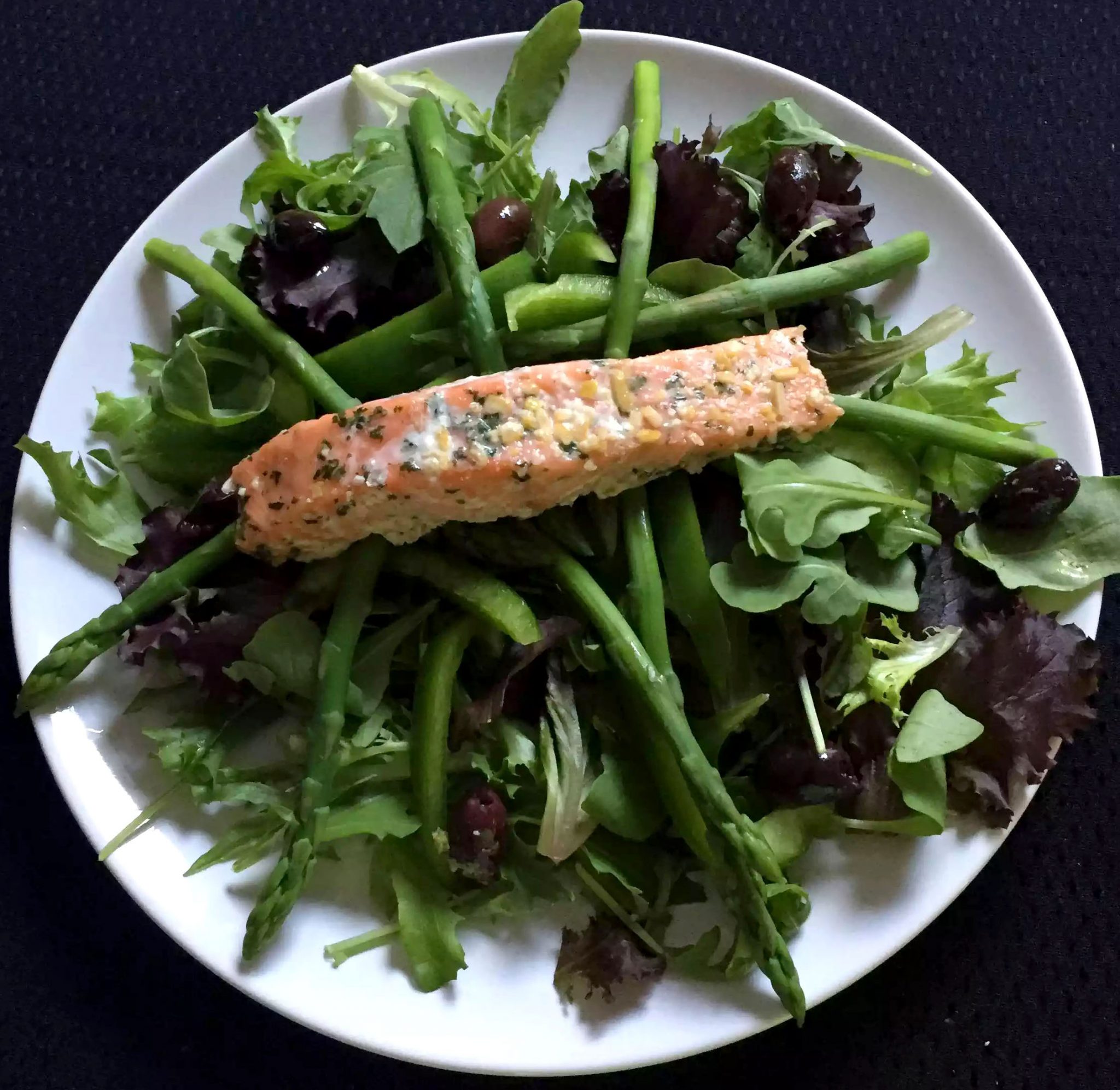 By this time the fish was ready so I took that out of the oven and got to work poaching my egg.  I used my go-to Easy Poached Eggs method (it really never fails me) and this time was no exception.  When I cut into the yolk it was perfectly runny and delicious.  I topped the salad with the salmon, the avocado salsa and the poached egg.  A heavy sprinkling of black pepper and everything was ready.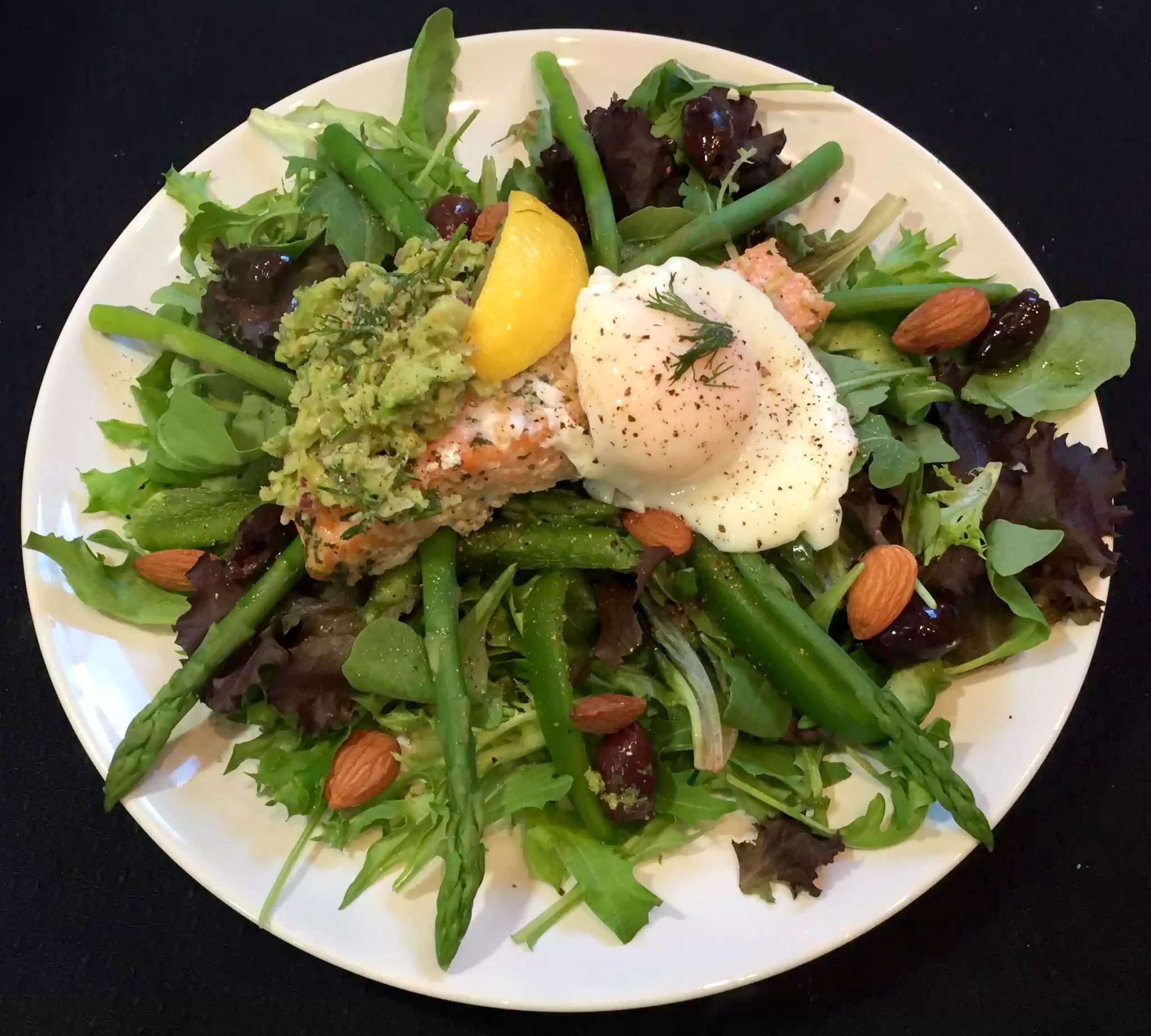 I didn't feel that it needed any dressing as the gooey yolk coated most of the salad, but you could always add some olive oil and lemon juice (or your favourite salad dressing) to the top.  I think a pesto dressing might go really well!!