This post was published on my Courgetti Spaghetti Recipe Round-Up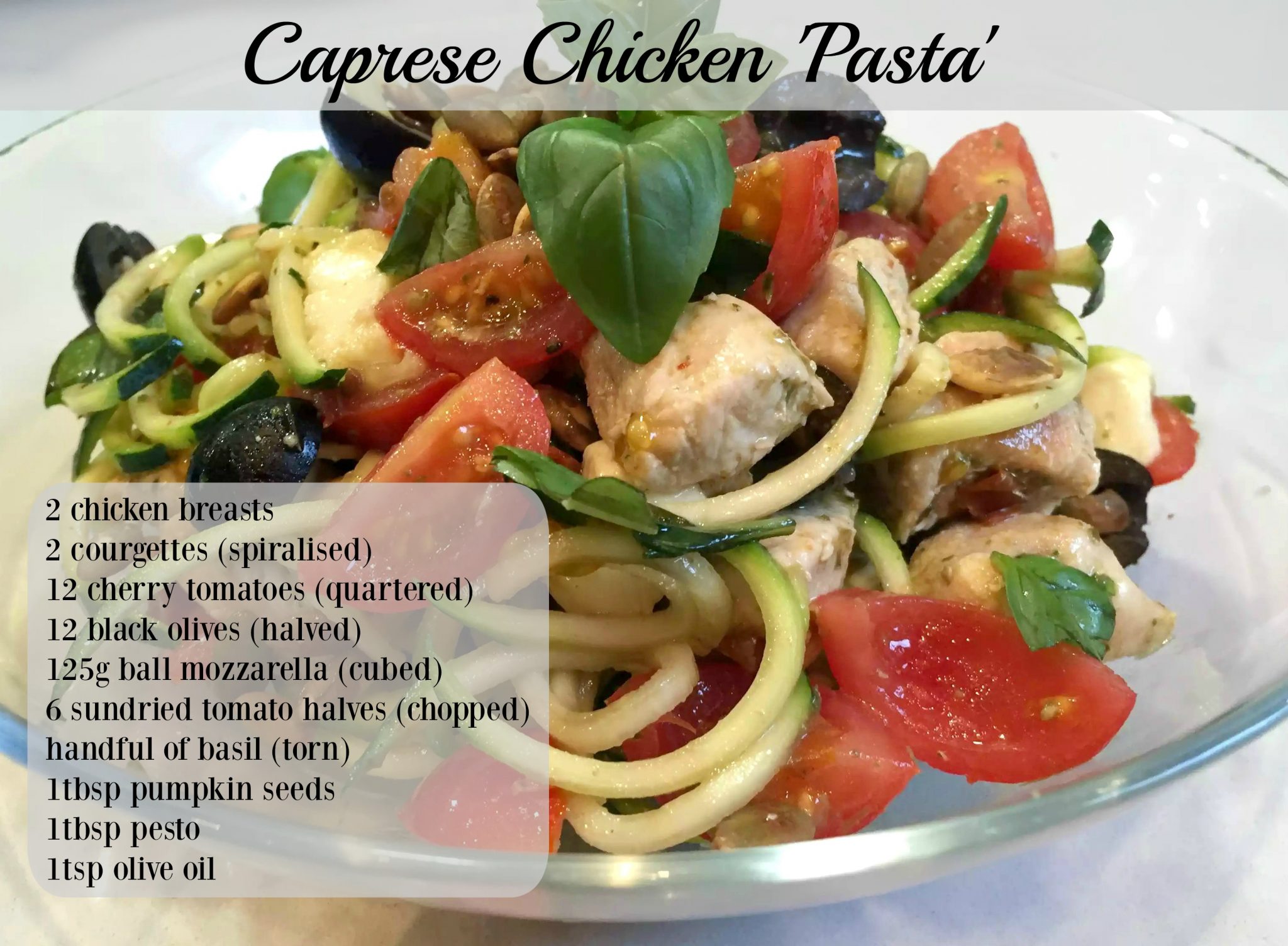 Tonight the weather was a bit miserable so I wanted something warming and comforting.  Not able to eat 'pasta' as such, I decided on cooking a Courgetti Spaghetti dish using my Spiralizer.  Longing to be back in Puglia I went with an Italian theme and decided to turn a Caprese Salad into a Pasta Dish (and add some chicken for protein – vegetarian dishes don't tend to go down all that well with Dan.  Actually, that's not fair, he will eat veggie food, but given the option he'd usually prefer some protein added).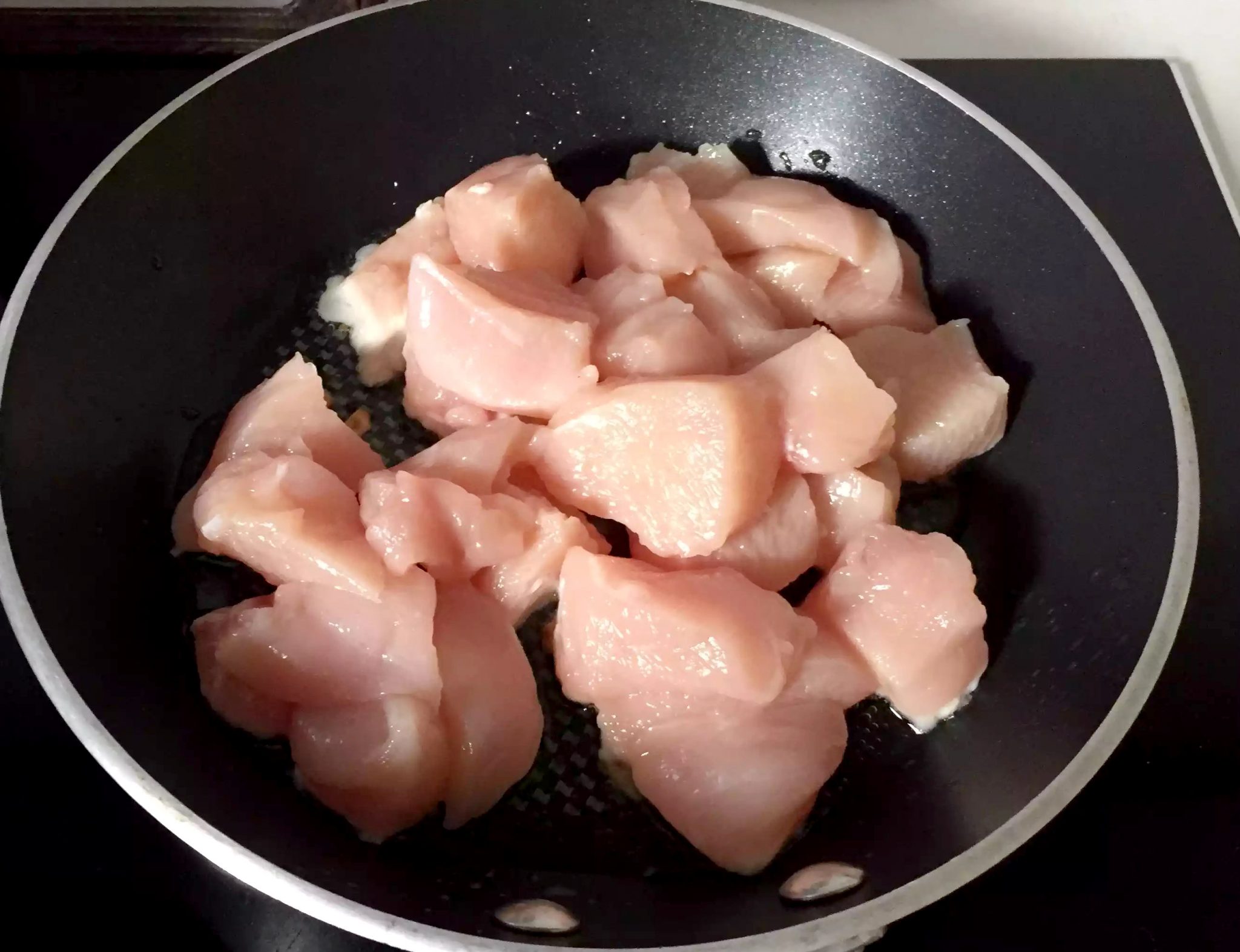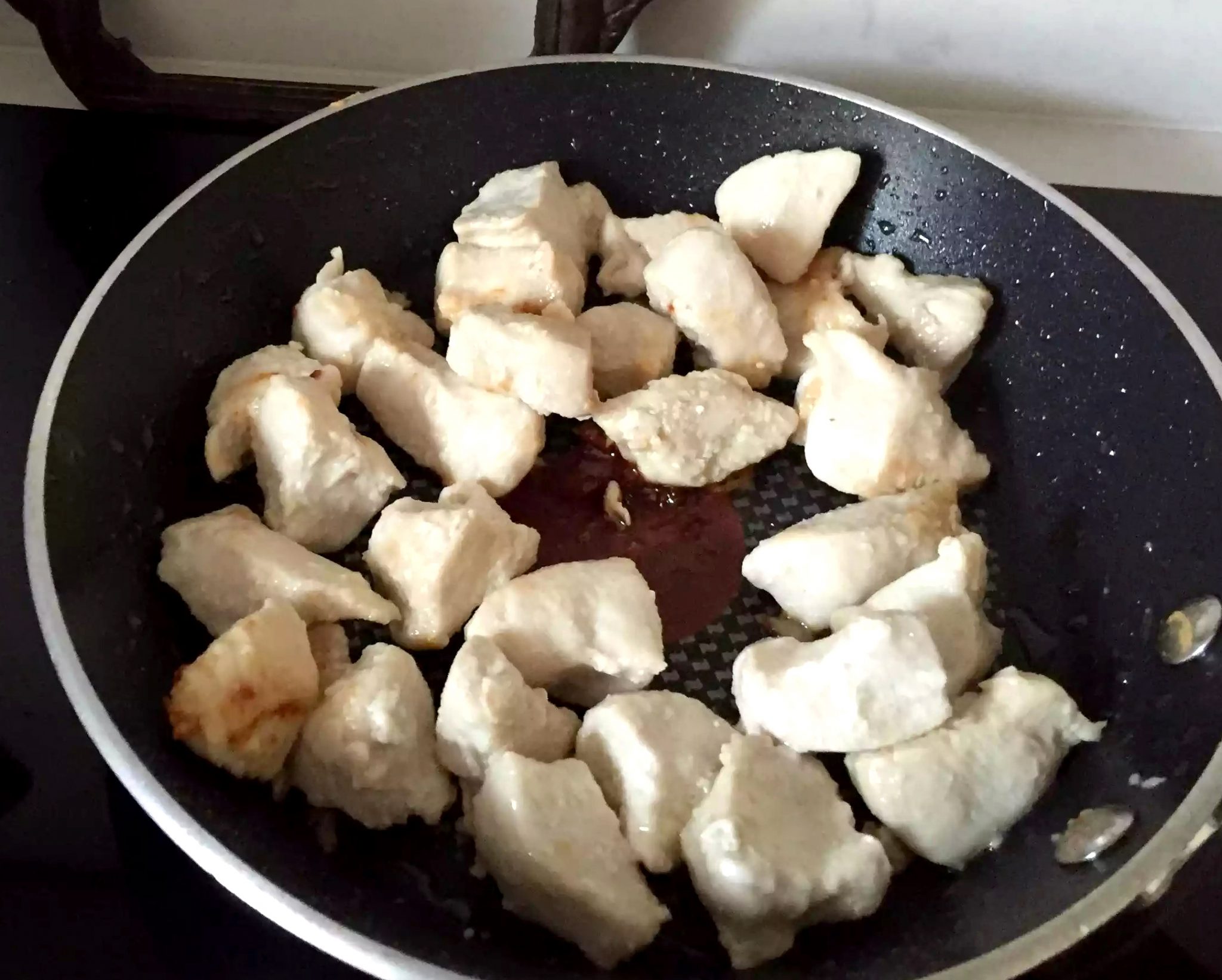 I got to work chopping up all the ingredients, black olives, buffalo mozzarella, cherry tomatoes, sundried tomatoes, and basil so that they were all a fairly similar size.  I put the pumpkin seeds in a pan to toast and got on with the chicken.  I chopped it into chunks and fried it in a pan with a tsp of olive oil until it had browned and cooked all the way through.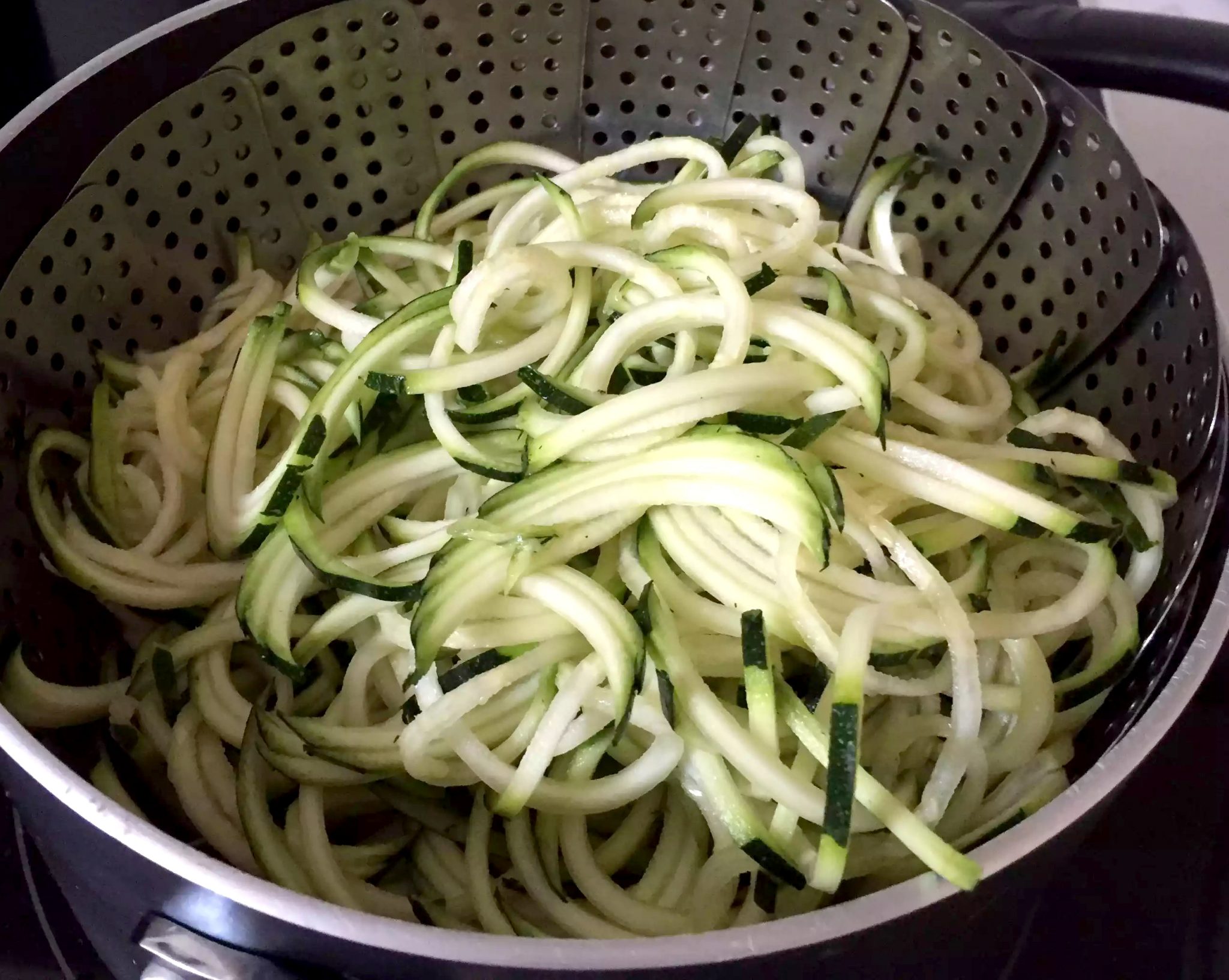 Whilst that was cooking I put on a pan of boiling water and cooked some pasta for Dan. I spiralised a courgette for myself and put that on to steam for a few minutes.  I like to use this Spiralizer as it's inexpensive and so easy to use and clean.
At the last minute I stirred 1 tbsp of pesto through the cooked chicken and everything was ready to put together.  All that I had to do was add half of each ingredient to the pasta and half to the courgetti (saving the pumpkin seeds for the top) and stir everything together.  I topped the dishes with the pumpkin seeds, and a bit more fresh basil and season with salt and pepper (and optional parmesan).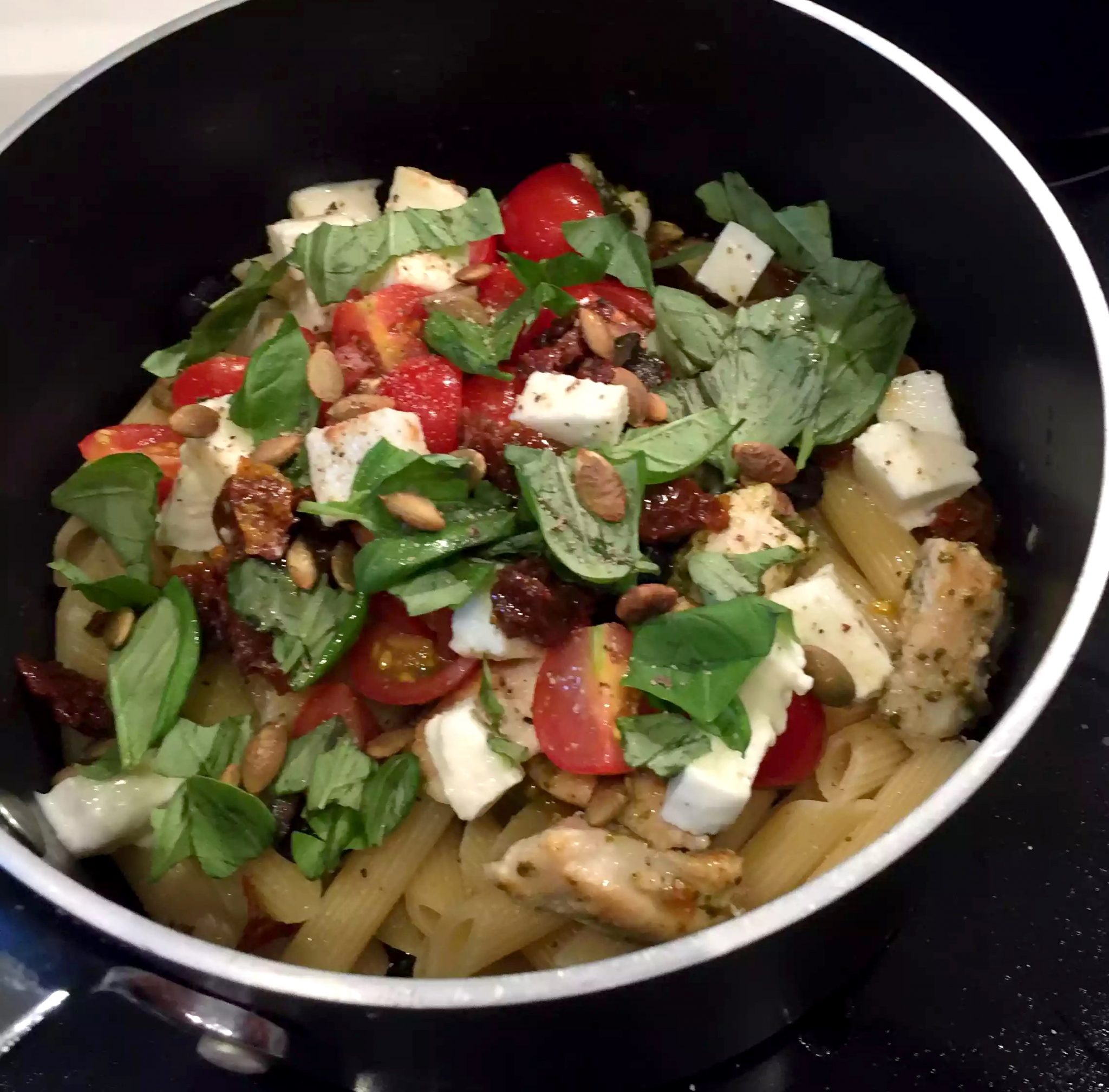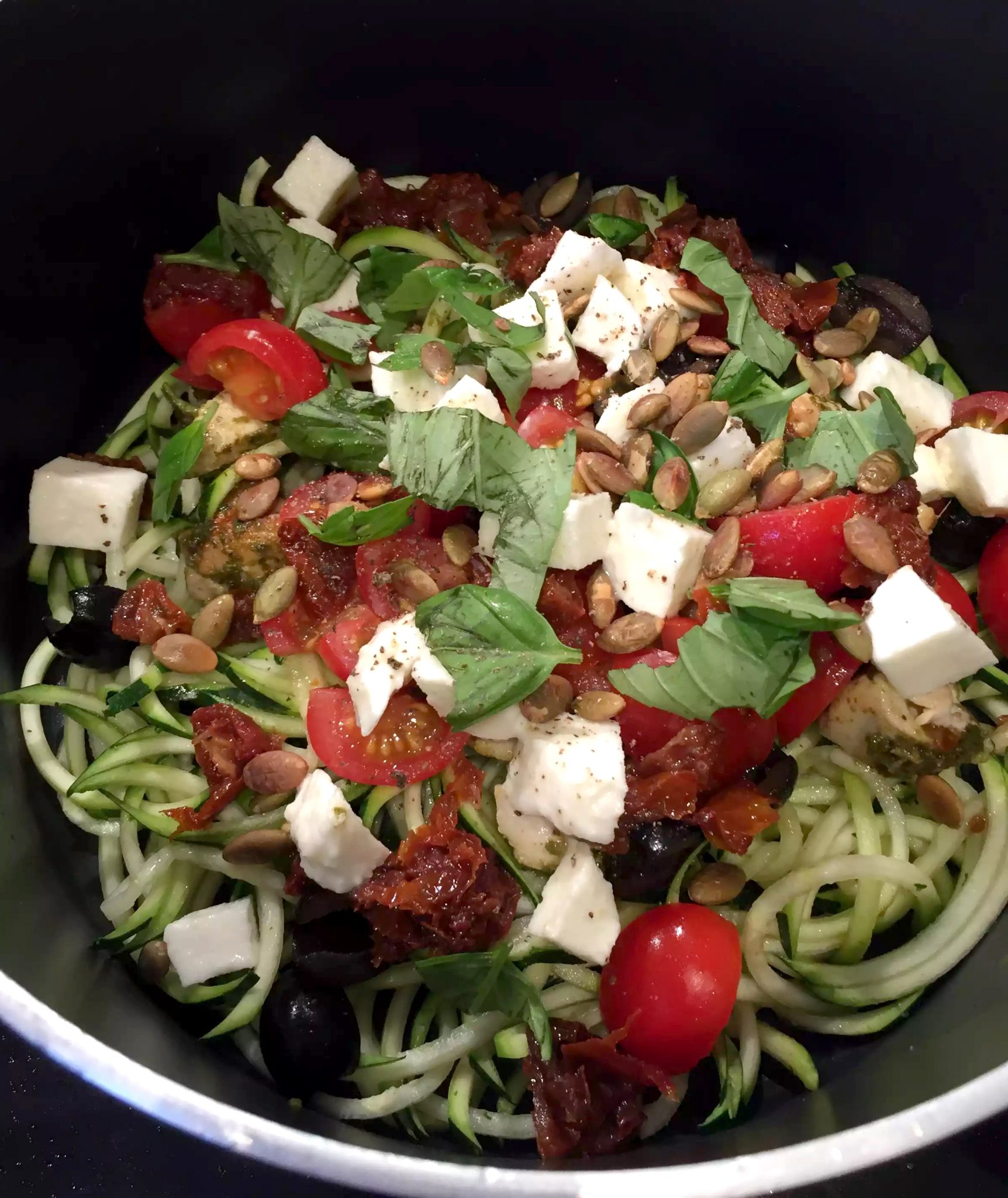 This served the two of us (although I cooked pasta for Dan) so there was some left over courgetti.  I loved the colours, and the freshness of the dish was incredible.  It was light, but filling, and I'm a big sucker for anything with mozzarella in it so it was definitely comfort food for me!  To make it SCD/Paleo you could switch up the cheese for cheddar or feta or parmesan – or leave it out altogether!  Next time I might add some garlic and red onion to the mix or even some bacon – everything tastes better with bacon!!