To read more see A Day in Talamone, A Wedding In Siena, A Weekend in Siena 
Well, we couldn't very well go to Tuscany and not go on a wine tasting day could we?  Dan and I have a special love for Brunello (it's the earthy, leathery flavours that I love so much) so we decided to head to Montalcino for the day to try some different Brunellos in the local setting.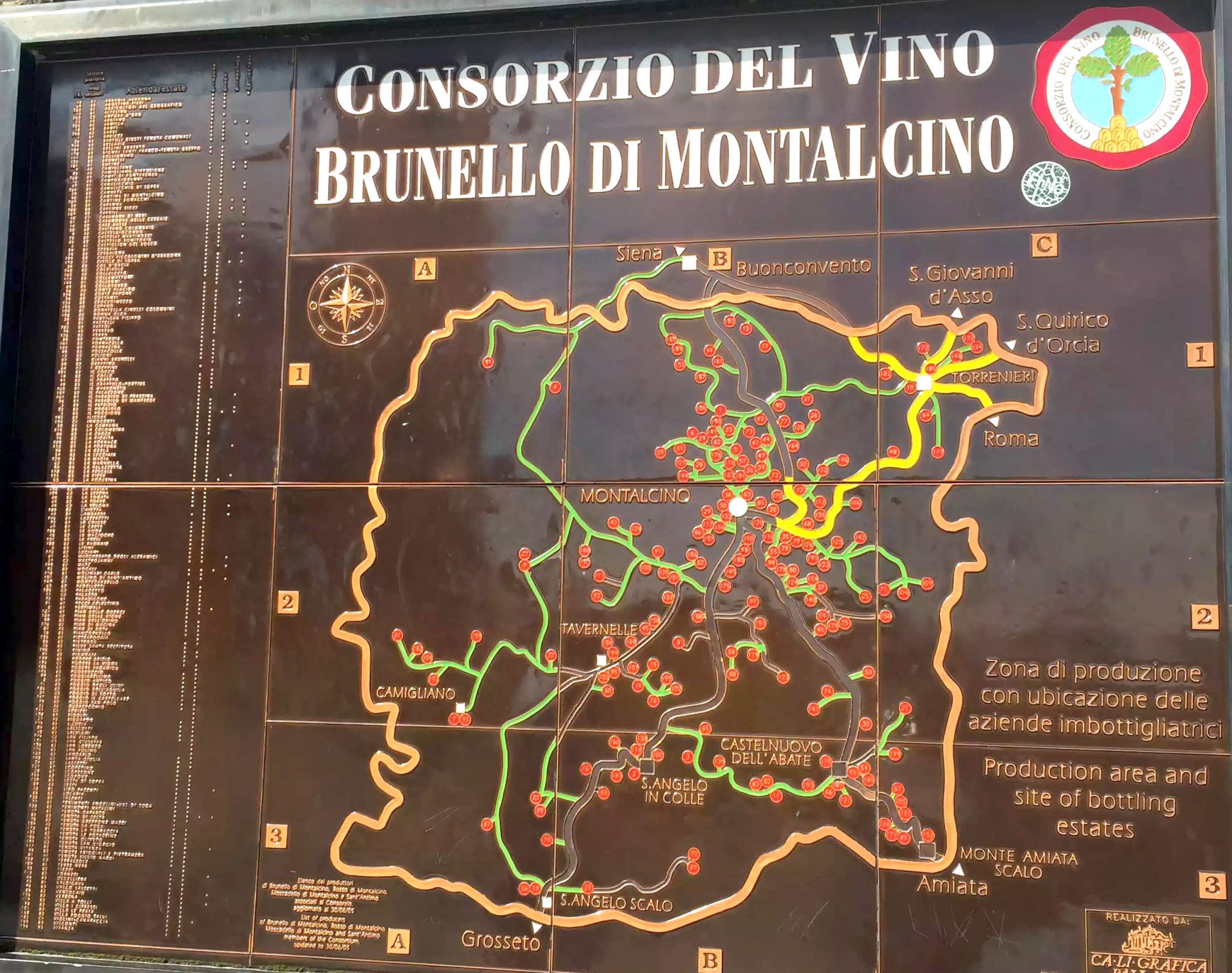 The journey was not far from Siena, where we were staying (about an hour) through beautiful rolling Tuscan hills and breathtaking countryside.
On arrival in Montalcino we headed straight for the main street (after a few parking issues-payment via an app and crappy phone reception didn't make for an easy start to the day) but we wandered around the small hill-top town and the stress was soon forgotten.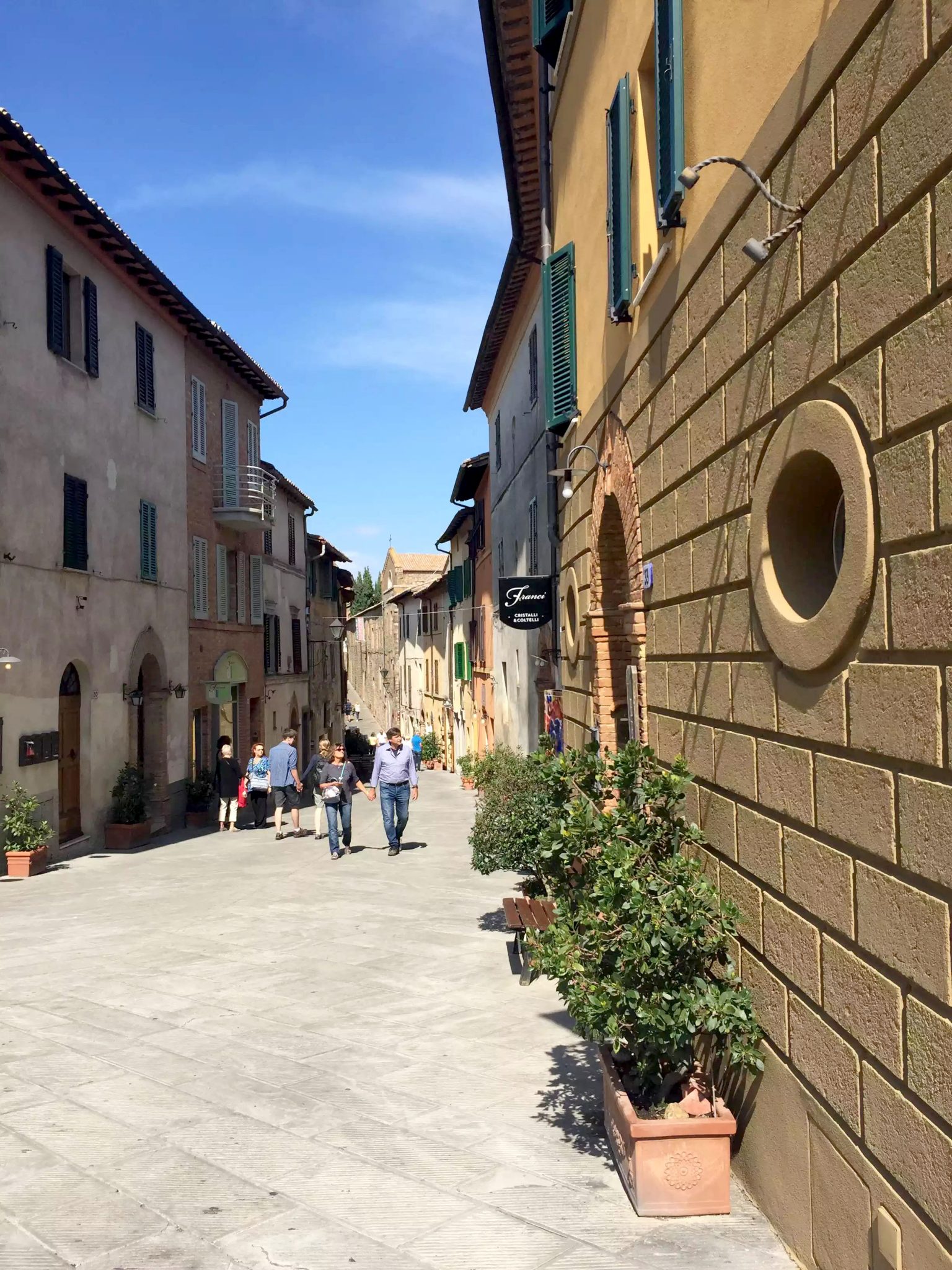 We decided to start with lunch (line our stomachs a bit) and headed to a restaurant called Bacchus which had a lovely table outside in the sun.
Dan ordered the dish of the day, a torteloni pasta with wild boar sauce and I went for the Caprese salad, which was enormous and delicious – there really is nothing like fresh buffalo mozzarella and Italian tomatoes in a picturesque Italian hilltop village.  To go with our lunch we both ordered the obligatory glass of wine (start as we mean to go on!) one glass of Brunello and one glass of Super Tuscan to compare the difference.  A Super Tuscan is a wine made in Tuscany that doesn't adhere to the strict regulations governing making Chianti – it can have grapes other than Sangiovese and can be oaked or not, allowing greater experimentation.  We both preferred the Brunello which was heavier and richer but also agreed that, for the price €10 Brunello, €5 Super Tuscan, the second option was definitely better value for money
After lunch we decided to head to the Enoteca di Piazza, a wine shop, which I had read about online.  They offered 100 different wines from the region available to try.  It was the same idea as Vagabond Wines (the wine shop that we went to in London).  You buy a pre-paid card and then insert it into a machine and press the button for the wine you want and it delivers a taster amount.  The wines were priced from about €2.50 to up to €14!!! for a 75ml taste, depending on the value of the bottle.  We tried 8 in all but weren't really finding what we wanted.  None of them seemed to have the deep earthy, leathery flavours that we love so much in a Brunello.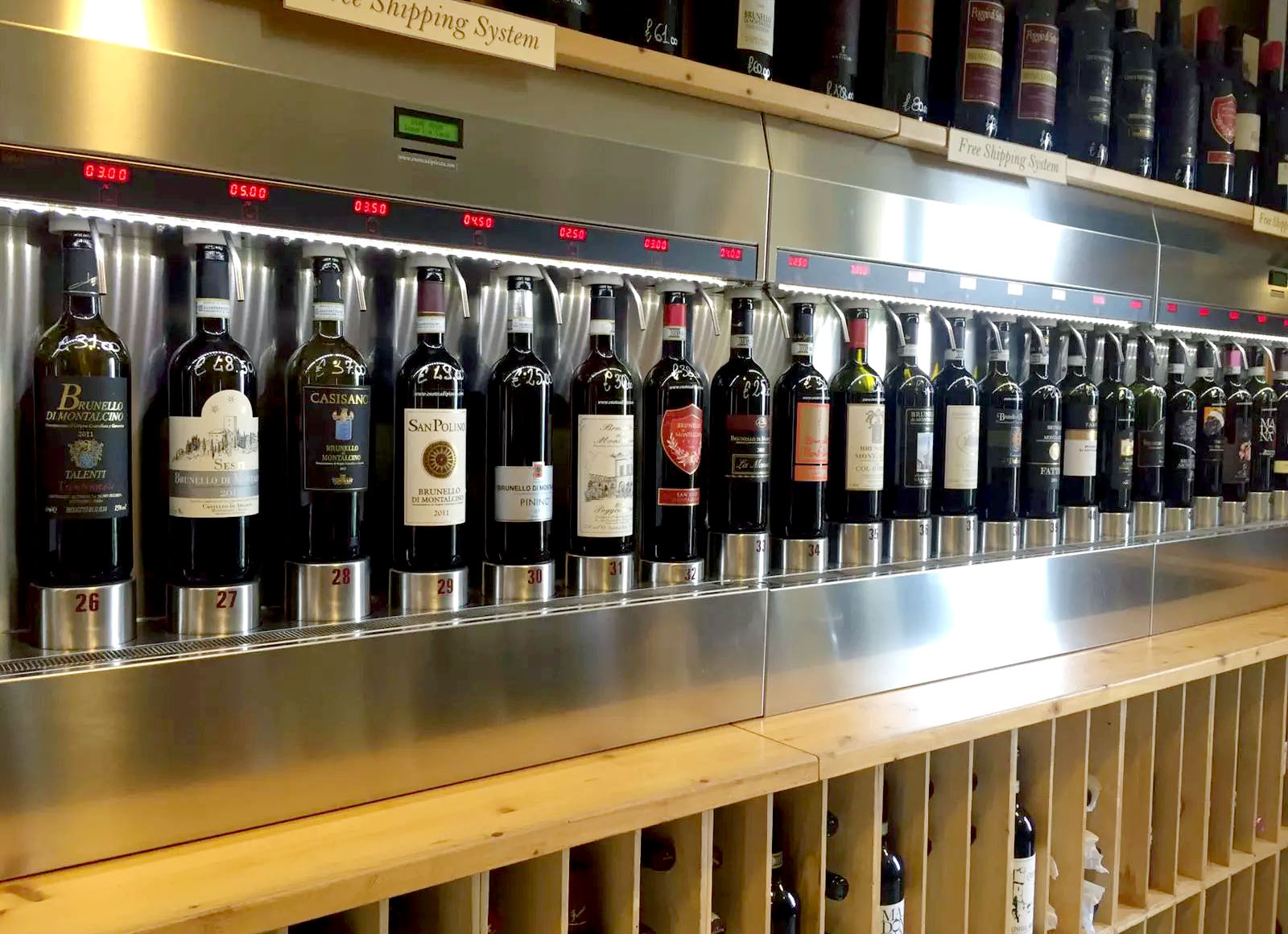 Another option was to head to to some of the vineyards but we didn't want to travel to one to find out that their wines weren't to our taste, so we decided to head to another wine shop to do a bit more tasting to work out if we could find a vineyard worth visiting.  We still weren't hugely inspired so we decided to carry on wandering around the town looking for inspiration.
We headed to the fort to have a look around and there was an Enoteca right in the centre, Enoteca La Fortezza.  When we walked in we were welcomed by one of the men that worked there who asked if we wanted to do a tasting.  We decided to do a tasting of 3 Brunellos up to a value of €75 each and 3 more expensive Brunellos valued at over €75 a bottle.  He really took the time to ask us what we were looking for in our wines and brought us a selection that he thought would compare and contrast well and show us what we wanted.
He brought the wines out and talked to us a lot abut the production of Brunello, how it's made with 100% of the Sangiovese grape and how it's oaked, in French or Slovonian??? oak (we thought he meant Slovenia but he was adamant it was Slovonia – never heard of that country but oh well!).  Also how it's kept back in the wineries for 5 years to mature and only released after this time (so the youngest Brunello you can buy in the shops is a 2011 vintage).
The first three cheaper ones that we tried were a 2010 Tornesi a 2011 Collecto and a 2011 Cava d'Ortice.  Of the three, the Tornesi was definitely our favourite. It was full of dark fruit and chocolate flavours and would be a good one to drink now and did not need to be cellared for a few years.
Then we tried the  more expensive Brunellos, a 2011 Cru, Casanova di Henri 'Tennta Muova', a 2007 Franci Cru and a 2006  Il Poggione Riserva. Of these we preferred the Il Poggione Riserva.  It was dark with the leathery and earthy tones that we were looking for and could probably benefit from even further ageing.
By now the sommelier had clued into what we liked and he offered us an extra one to try for free, a 2010 Biondi-Santi.  We tried it but weren't so keen on it – it was very earthy but just not to our taste.
Then finally he let us try one more, the Valdicava 2005 as we'd heard great things about it from a friend of mine, Angus Wardle – find him at Wardle on Wine – who told us it was one of the best from the region. We loved it, it was our favourite of the day. It tasted of dark cherries and leather with an almost herby flavour and was absolutely delicious!
Wine Tasting done!
We were a bit worried about the price but they were all more reasonable than we expected – even the more expensive wines were at the lower end of the 'above €75' scale.
They offered free international shipping so obviously we had to buy a case!! They let us mix and match so we chose 3 of the Brunello Tornesi 2010, 1 of the Brunello Poggio alle Mura 2011 (that was my favourite of the ones that we tried in the Vinoteca) 3 of the Valdicava 2005 and 3 of the Brunello Poggione Riserva 2006 a nice selection!!  Some that were drinkable now and some that we should put away for a few years to age further and drink on a special occasion in the future.
After the wine tasting we went for another walk around town to walk off the wine before heading back.  We found a stunning church and even more surprising – it had a kind of bar inside with all the local men playing card games.  It was obviously the local hangout!  But the real thrill for me was the fabulous views – there's nothing like being on top of one of the Tuscan hills, looking out over everything else, absolutely breathtaking!
We had a wonderful day and now we can't wait for our case of Brunello to arrive!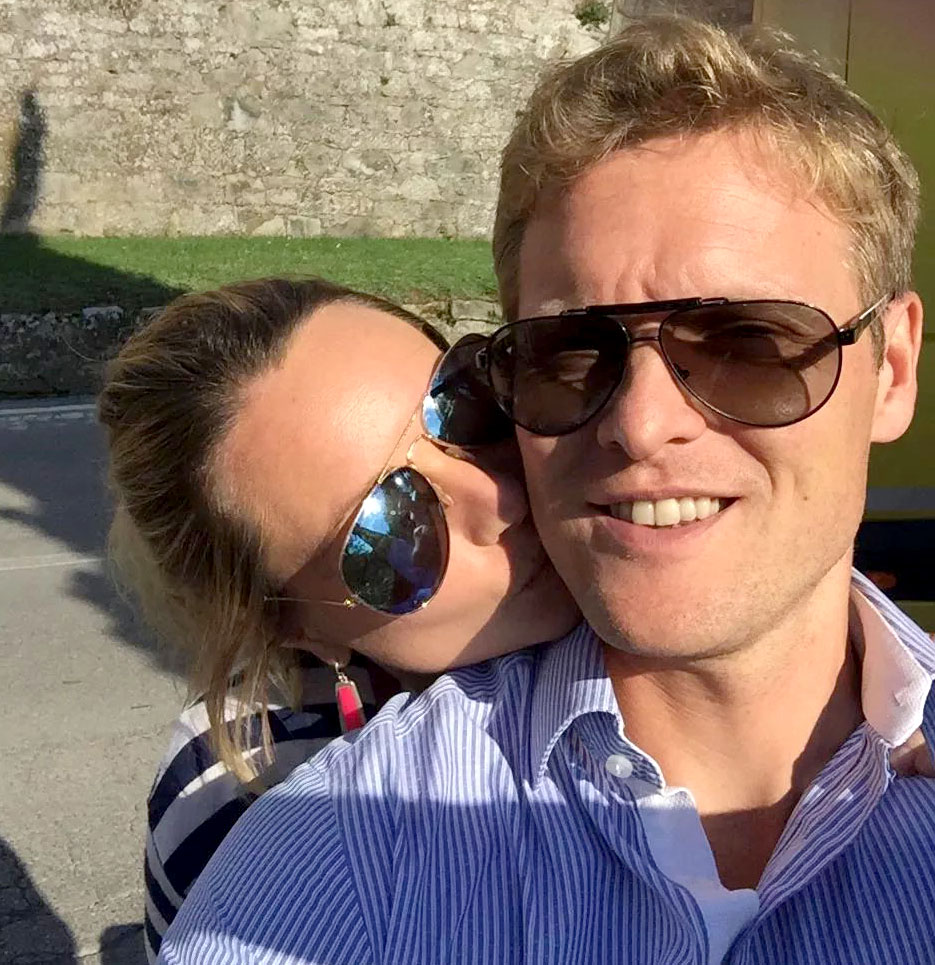 We travelled back to Siena for our last night in the city, complete with a final dinner (and more Brunello!)
Update:  The wine arrived 10 days later, safe and sound!
To read more see A Day in Talamone, A Wedding In Siena, A Weekend in Siena
Pin it for later