90 mins of Power Yoga left me aching in a good way and wanting to do some more exercise.  We had plans to meet Dan's family tonight in Hampstead for dinner, so we decided to walk there as all in all it would probably be about a 2hr walk and the route was nice one, along Regent's Canal, over Primrose Hill and through Hampstead Village.
We joined the canal at Kings Cross at wandered along the towpath through Camden all the way to Primrose Hill in the sunshine.  Only in Camden will you find a sculpture of Amy Winehouse being talked to by God and lifted up by cherubs next to a canal boat covered in flowers!!
I also got serious house envy – desperately wanting a house that backs onto the river – pipe dreams!!  We wandered up and over Primrose Hill, stopping to take in the sight of London from the top.
Walking into Hampstead I saw the most amazing steaks hanging in the window of the local butcher's shop (The Hampstead Butcher & Providore)  and we will definitely need to order some of their steaks soon!!
We arrived at the restaurant and met up with Dan's family in the Fish Cafe which looked like  a fish and chip shop from the front but had a smarter restaurant in the back.  Dan's brother and his girlfriend are due to have their baby in the next couple of weeks so there was lots of talk about my new niece 'Margot Elizabeth Oxley' (she finally has a name), and about their little daughter-to-be.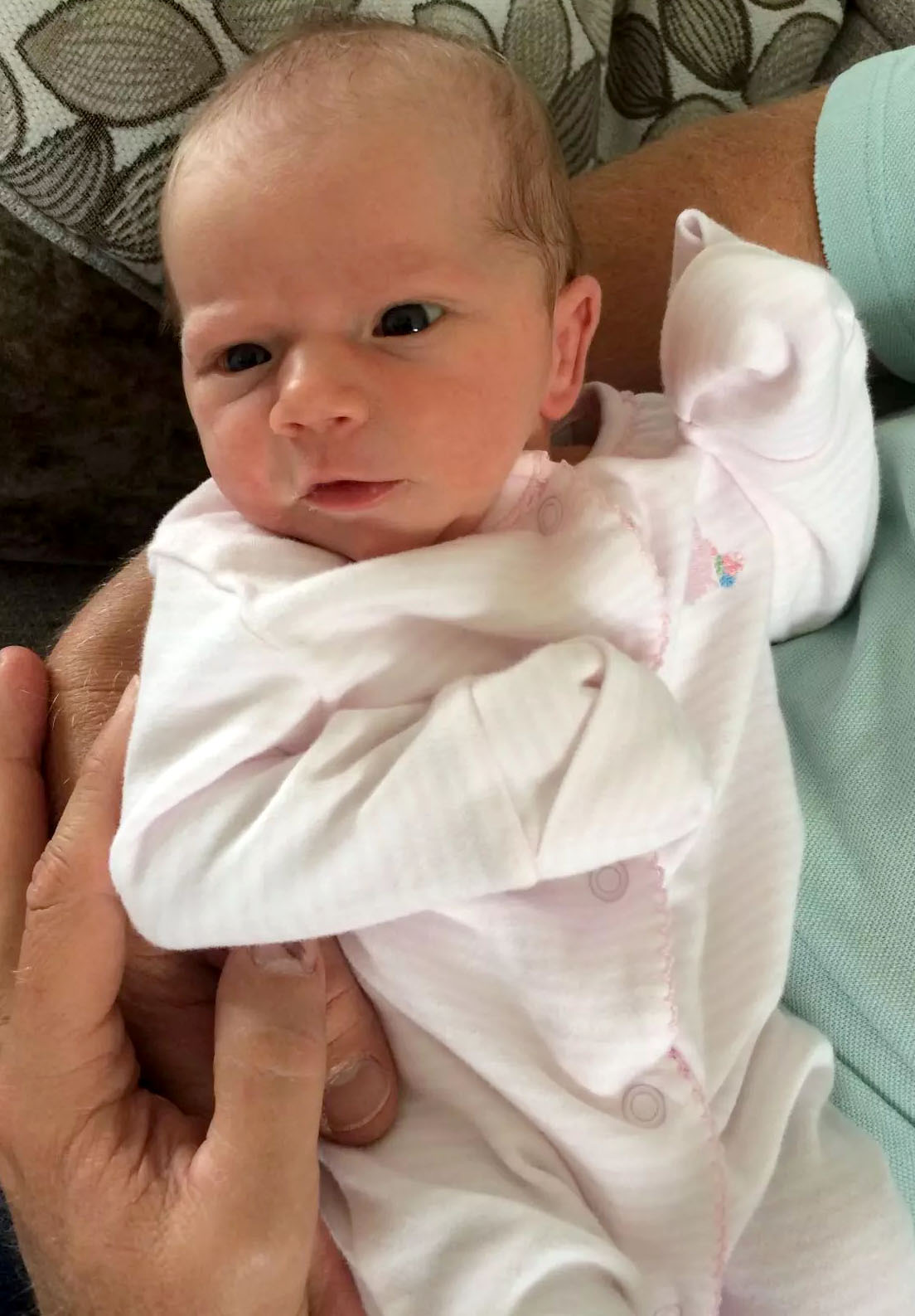 Any excuse for a photo of baby Margot!
We started with a bottle of Prosecco while we took a look at the menu.  Plenty of grilled fresh fish was available.  I love it when I'm spoilt for choice with more than one option to pick from and if the other plates coming out of the kitchen were anything to go by it definitely looked like the seafood here was pretty good.
We ordered a bottle of Muscadet to drink with our starters which was light and citrussy and perfect to pair with seafood, even though I'd chosen the special of the day which was a Burrata served with avocado and tomatoes – I can never resist Burrata!  This one was great, creamy and delicate and I loved every bite.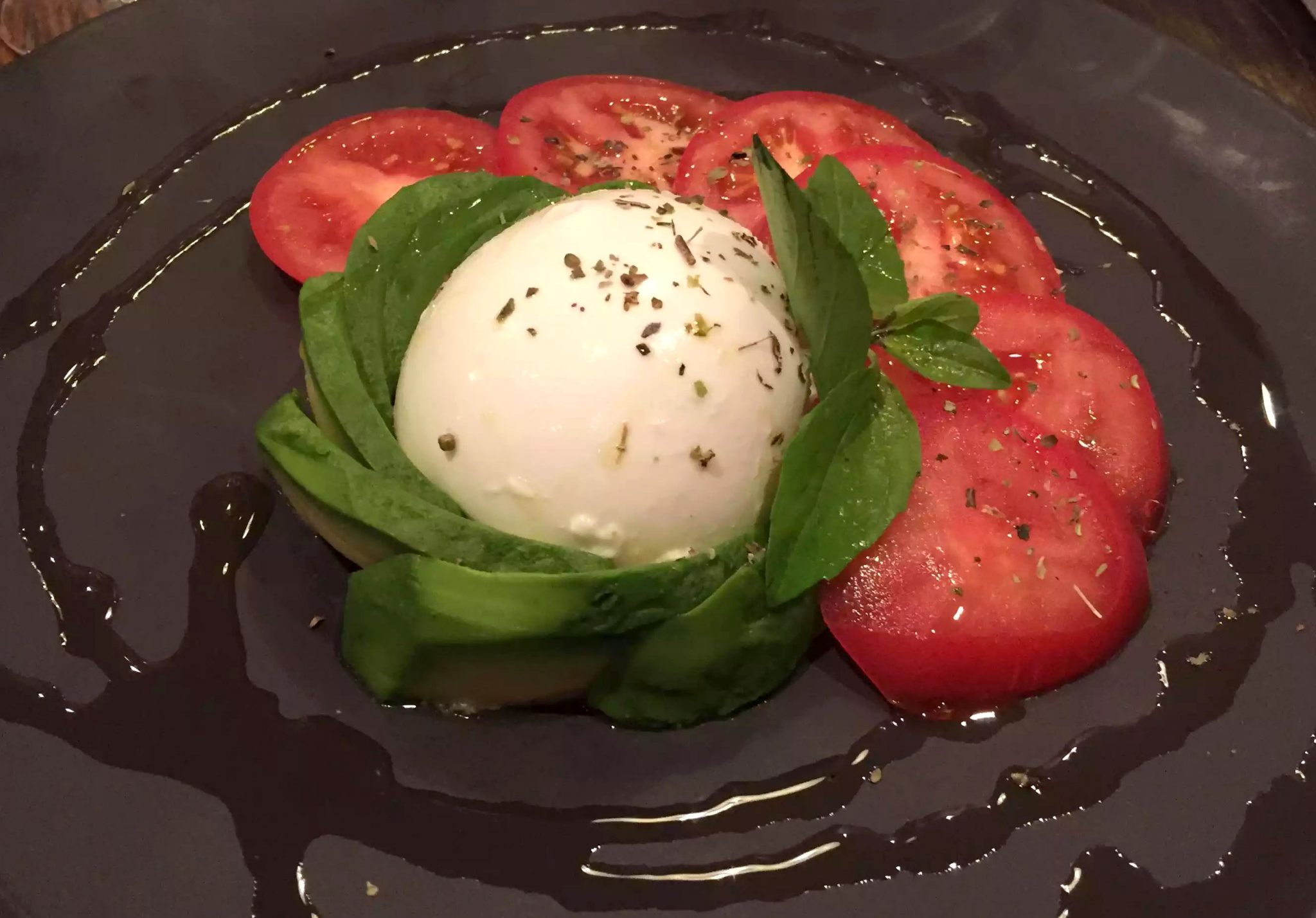 Others picked the bruschetta which I have to say looked delicious and Dan had another one of the specials which was king prawns in a kind of pomegranate sauce with goat's cheese.  I have to say I wasn't a fan – the sauce was very sweet, almost syrupy and completely overpowering so that you couldn't even taste the prawns.  The whole thing tasted like a dessert instead of a starter – and yes, it really was that pink!!!
For the mains we switched wines to a Gruner Veltliner which was also dry and crisp but with slightly more peachy flavours which I preferred.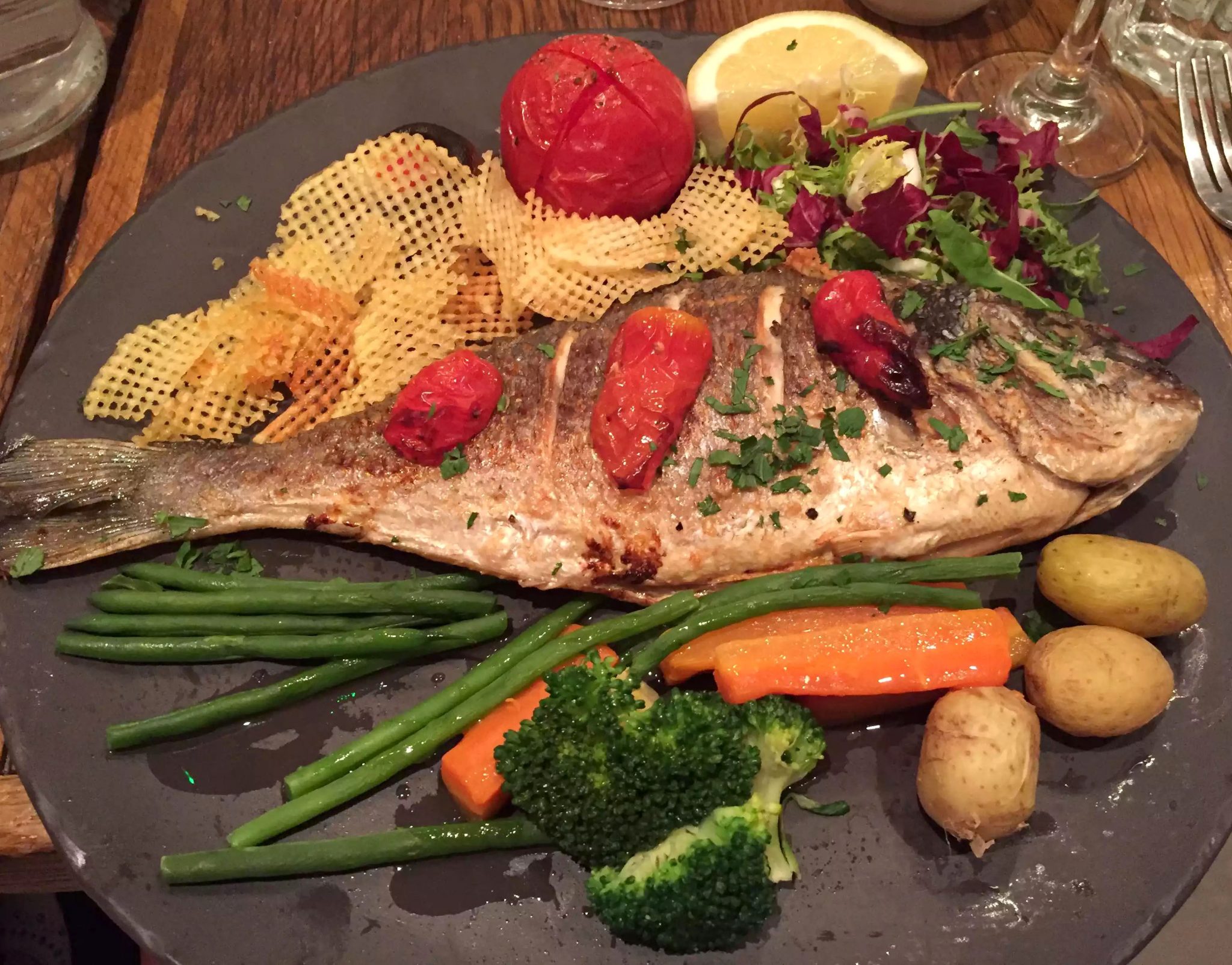 I'd decided to go with gilled fish for my main and I picked the whole roasted sea bream.  I asked for it with no potatoes, but that didn't happen.  No problem, I just pushed them to one side, but it does get annoying when you specifically ask for an easy request and it doesn't quite turn out right.  Anyway – rant over, and the fish was absolutely delicious.  Cooked perfectly, flaky and moist inside and seasoned with garlic and thyme it was a great healthy dish and the veggies alongside it were cooked and seasoned well too and made the plate look really fresh, vibrant and healthy.
Haddock and chips, Seafood Linguine and Crab Spaghetti were ordered by everyone else.  The fish is obviously what they do best here as the portions were huge and everything was amazingly cooked.  The pastas I'm told were delicious but the boys found the portions quite small and Dan was still hungry after finishing his.
Coffees all round and a short walk back to the train station where we said goodbye to Dan's family until next week.