It was a sunny Sunday morning so we decided to get outside.  Dinner was going to be a BBQ at Dan's brother's house in Tufnell Park so we decided to head up that way and spend the day on Hampstead Heath.  We packed a picnic and set off, deciding that the nicest route would be to walk along the canal as far as Camden.
Well, that was a revelation to me – being new to living in this area of London (although it's been nearly a year now, so not sure I can use that as an excuse for much longer) I was completely unaware that you could pick up the canal at Kings Cross and walk along it to Camden.  Little things about London continually surprise me, and when we made it to the canal, there was the cutest little floating bookshop – something you really don't expect to see in the middle of London!
The weather was absolutely stunning and there were so many sun-drenched bars and restaurants along the banks that would be lovely to sit in and watch the world go by, but today we were on a mission to get to the Heath.  We wandered along the canal for about 20 mins, through Kentish Town Lock and left the canal at Camden Lock.
Here we had to leave the canal behind and we headed to Hampstead Heath…along with half of London!  It was packed so we decided to climb the hill to get away from the crowds and were rewarded with the most amazing view across the whole of London.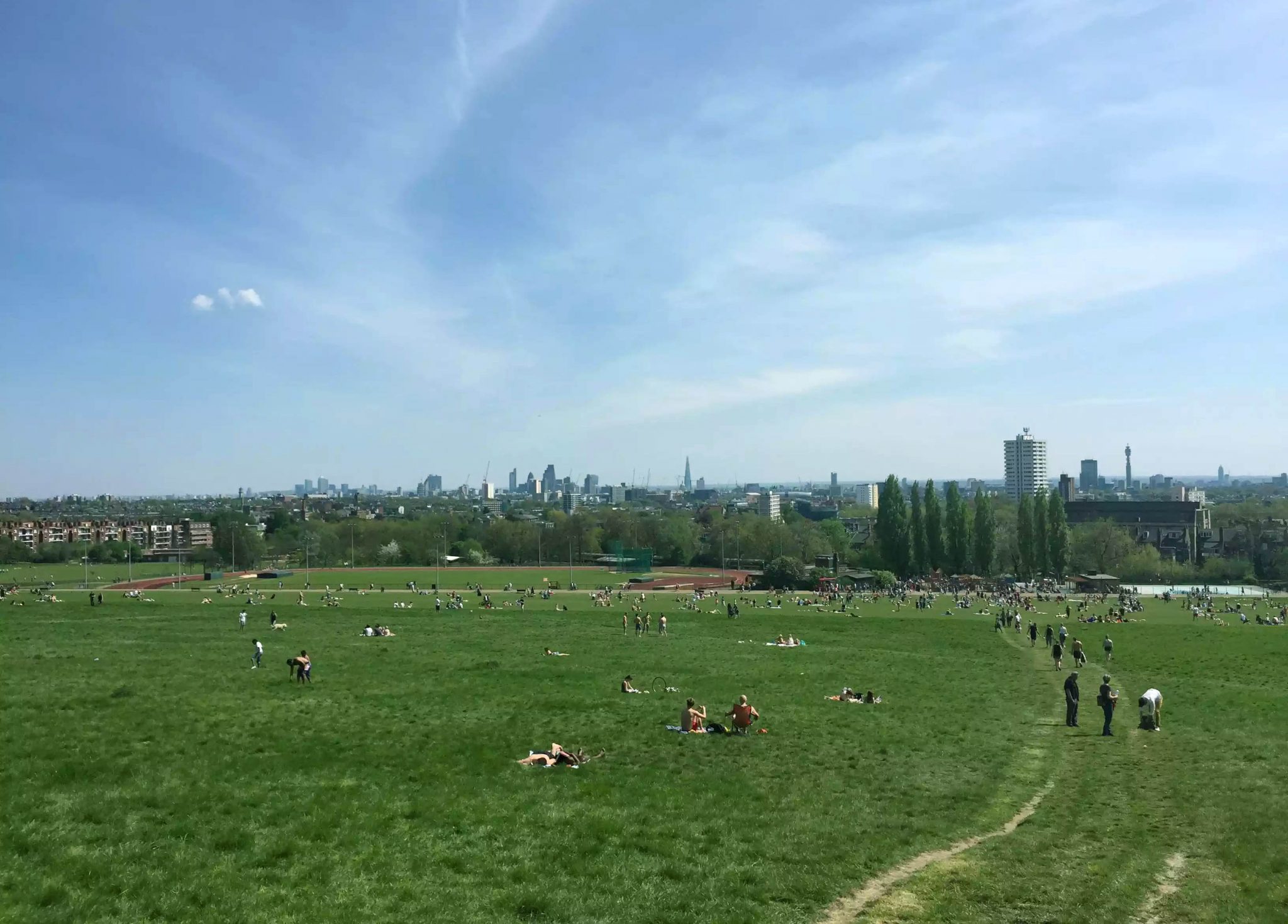 We found ourselves a quiet spot, away from the crowds and settled down to our picnic in the sunshine.  Dan is on a bit of a board game craze at the moment so he bought Scrabble to the park.  We played for about an hour and I was winning til the very last few turns when he screwed me with a bunch of random two letter words, getting rid of all his tiles and I was still left with the inevitable Q for minus 10 points!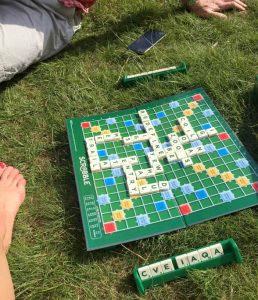 With minimal gloating from his side we packed up and headed over to Chris and Emma's for the BBQ.  Chris had bought me sausages that had no fillers (bread/flour) of any kind in them, just meat and herbs which was very sweet of him and had made some lamb burgers from scratch and the most amazing chicken skewers I've had in a long time.  I managed to get the recipe out of him and they were marinated in a mixture of creme fraiche, lemon juice, mint, garlic and pepper, so you can be sure I'm going to be trying them out for myself soon and I'll report back with the recipe when I work it out.  We cooked all of this on the little fire pit they had on their balcony and it was warm enough to eat outside.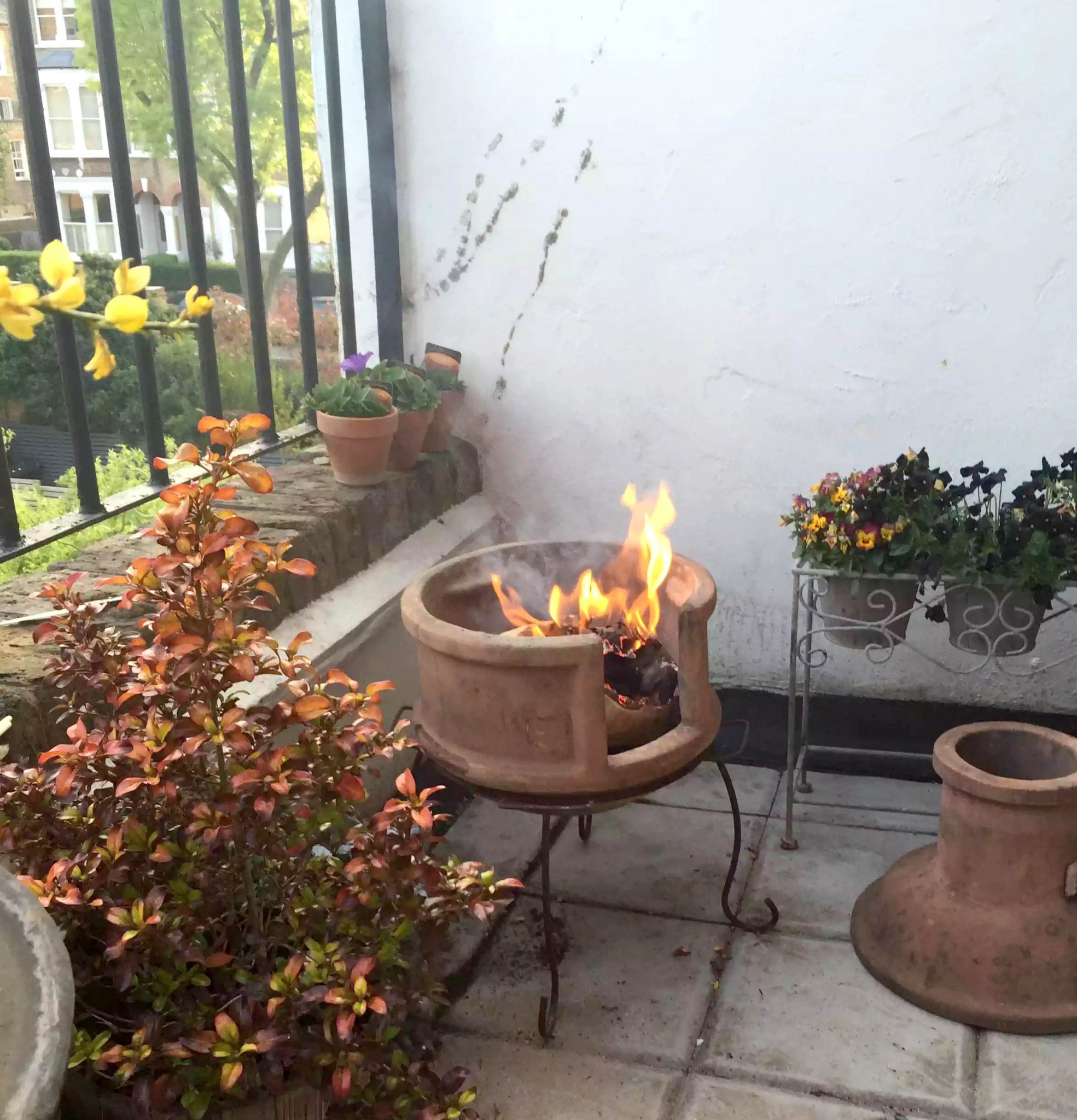 Emma, his girlfriend, had made the most amazing salads – completely to my taste.  One was gem lettuce leaves with avocado slices and crushed pistachios.  The other was a mixed salad topped with grilled halloumi and pomegranate seeds.  You can bet I went back for seconds.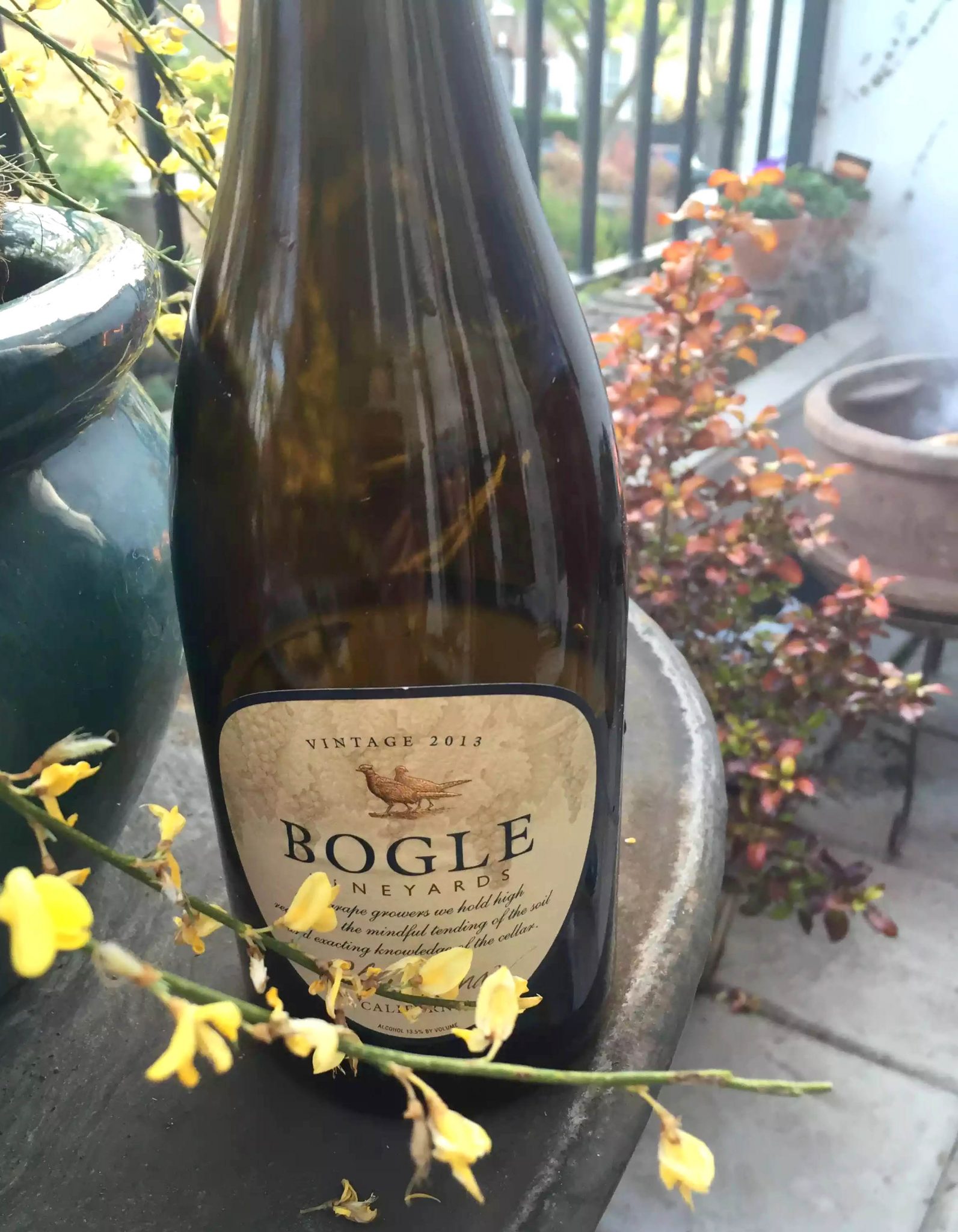 I also found a new favourite white wine which he'd bought on recommendation from his butcher (who also happens to be a wine merchant??) and it was a buttery oaky chardonnay – my favourite type of wine, but one that normally comes with a hefty price tag – and this was very reasonable at around £15 a bottle.  This was from California which I don't normally rate for amazing Chardonnays but it's definitely one that I'll be buying again
It was lovely to have the first BBQ of the year sitting outdoors on the balcony – let's hope the British Summer gives us plenty more opportunities to do a similar evening!