So I should probably start this post with a disclaimer .  My boyfriend, Dan, co-owns this pub, but that doesn't mean I'm going to let him off lightly!  All opinions are my own and this is an honest account of Dinner at the Great Northern Pub in St Albans, Hertfordshire.
Having a wedding to go to the next day with some of his old school friends, we went back to his home town of St Albans to meet up the night before for dinner at The Great Northern.  We started with a cheeky glass of Prosecco before we sat down to look at the menu.  The chef at the pub is new, and he has a very different take on the menu.  It previously had a more gastro-pub type feel to it.  The dishes were heavier and heartier, but are now much more refined.  Starter options ranged from Wild Garlic & Nettle Risotto to Bubble & Squeak with a Duck Egg or Breast and Shoulder of Lamb with Pea Purée. I went for the local asparagus with a butter sauce.  It was cooked perfectly al-denté and the freshness worked so well with the rich buttery sauce.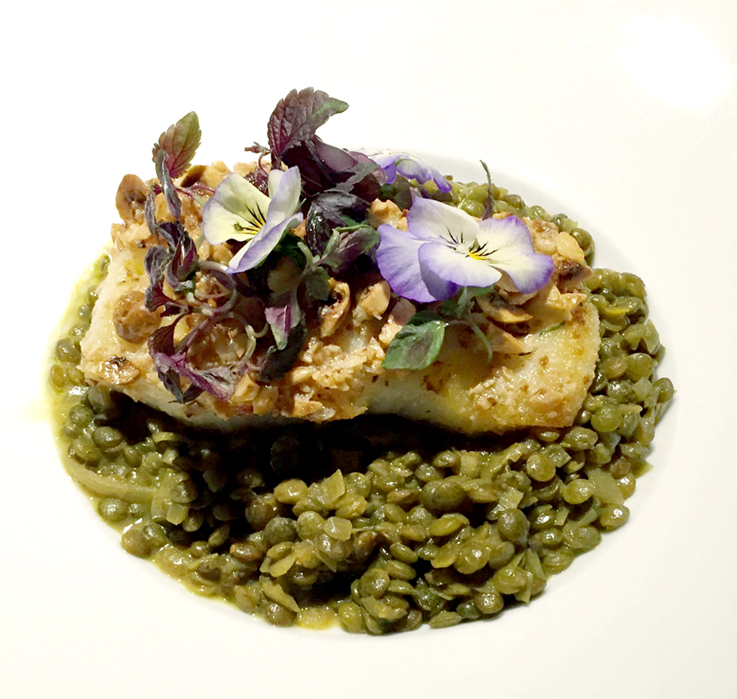 For my main course I went with a light option.  Hazelnut Crusted Roasted Pollock with Curried Lentils.  The pollock was cooked perfectly and the lentils had just the tiniest hint of curry so as not to overpower the fish.  It was beautifully presented and came topped with edible flowers.  From around the table the other people all seemed to be enjoying their meals.  They ranged from Roast Corn-Fed Chicken with Market Veg and Mashed Potato to Roast Pork with Cauliflower Cheese, Apples, Celery and Pecans.
And I had to sample the amazing wine list that they have here.  (Yes, I spent many a day tasting and providing my expertise to curate it!)  I ordered a glass of my favourite Cabernet Franc (Cabaret Frank) which went really well with the fish.  It's full bodies enough for me but light enough to drink with fish.  Full of cherry and red fruit flavours, it's a really under-rated grape but one that I think is delicious.
This all made for a really light dinner and no hangover for the wedding the next day!  I'm not normally so restrained with the wine!! We also got to try a taste of a delicious Launa Rioja which made its way onto the wine list!  Keep a look out for that one, it's pretty special!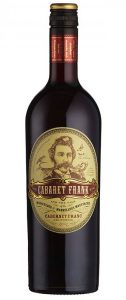 It's only the first few weeks of this new chef so I'll be back with an update next time I eat there.  Dinner at the Great Northern was a relaxed, delicious experience and I recommend it to anyone who is in town.
Edit:  The Chef at the pub has since changed to Harry Lumsden, Junior Masterchef Winner.  He cooks with a love for seasonal produce and makes fantastic, inventive dishes!
You can read about more evenings and events at the Great Northern Pub by clicking on the following links… Wine Tasting at the Great Northern, Wine Tasting & Food Pairing Evening at the Great Northern, The Great Northern Beer Festival, Menu Tasting at The Great Northern, Great Northern Dinner
Pin it for later