You can read about other Great Northern Experiences at Great Northern Dinner, Great Northern Wine tasting & Food Pairing Evening, Great Northern Menu Tasting, Great Northern Beer Festival
Tonight I'd been summoned to the Great Northern Pub for a wine tasting session for the new menu and dinner afterwards.  The suppliers had sent over some new bottles and it was up to us to try them and decide which ones might fit well on the menu – it's a tough job, but someone's got to do it.  Arriving after work, Dan and JP had gone through most of them and selected their favourites that they might want to put on the menu.  Three whites to try and nine reds seemed like a tall order but I managed to give each of them a go.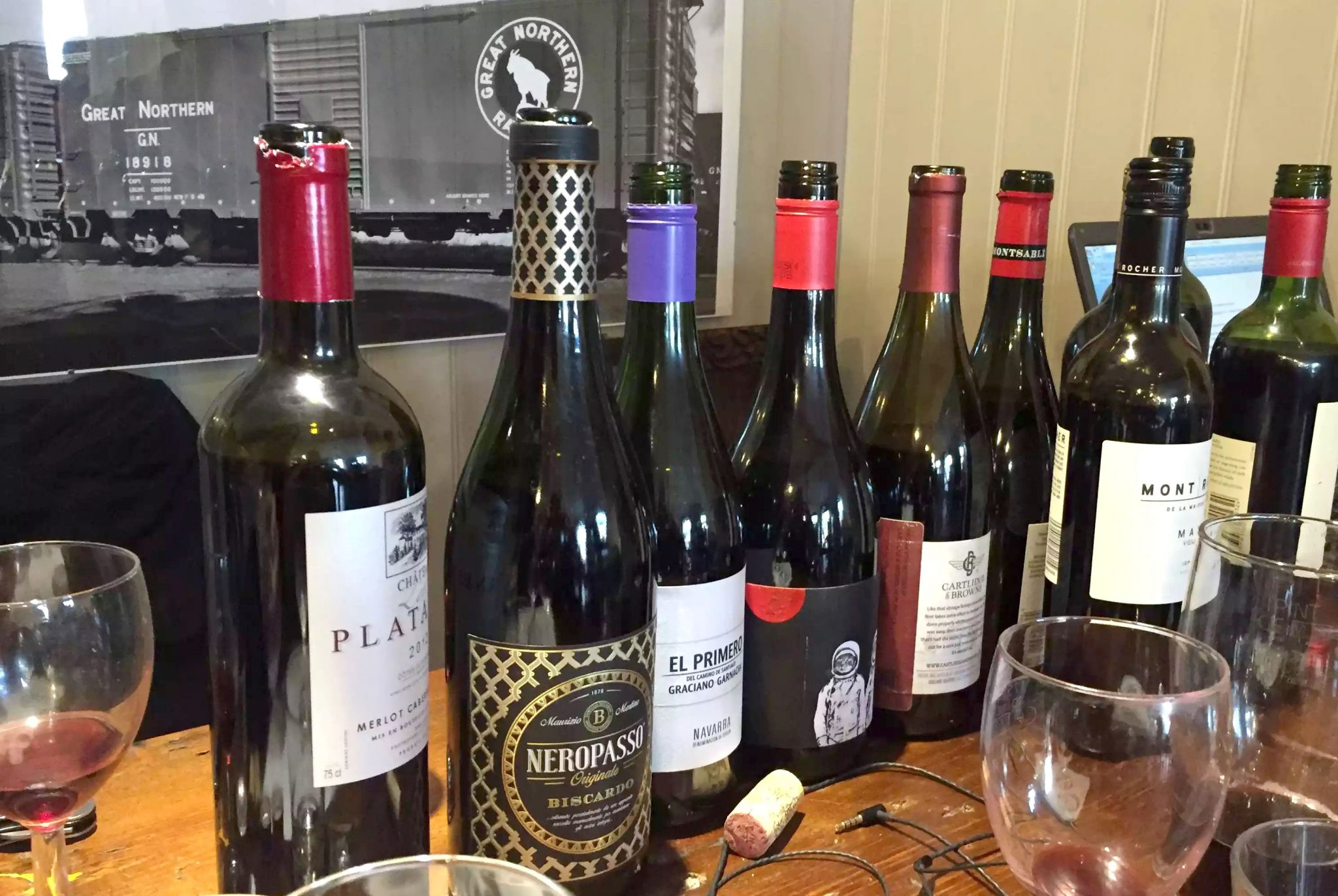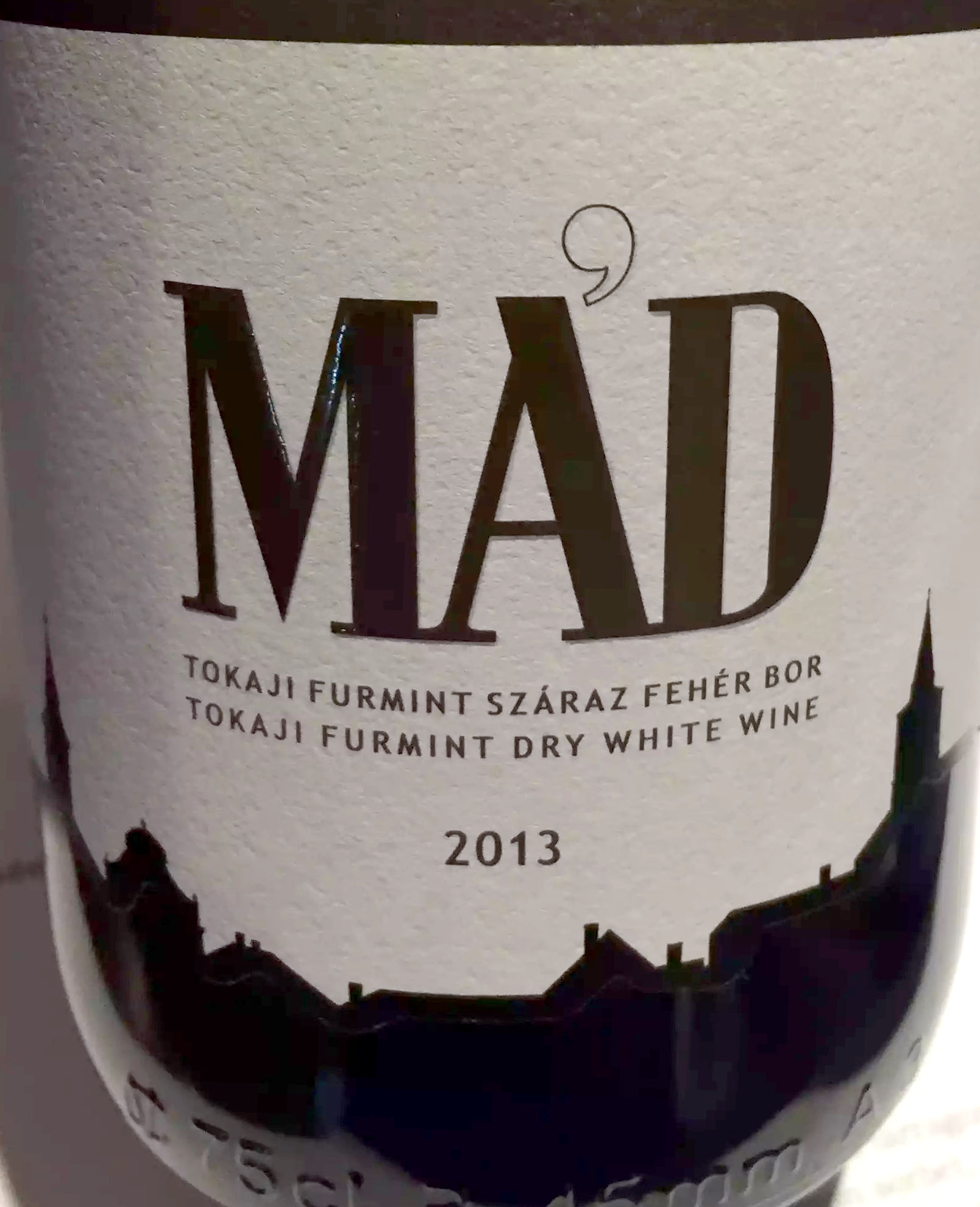 My favourite of the whites surprisingly was a Tokaji from Hungary – a grape that i usually associate with a dessert wine but the local wine makers have come up with a dry wine which I think is pretty delicious.  It is ever so slightly off-dry with flavours of stone fruits and elderflower and a hint of tropical fruit too.  Very different and very enjoyable, I was sold.  I also loved the cork on this one, a glass topper with a rubber seal, it was nothing I'd seen before – I'm a sucker for a gimmick!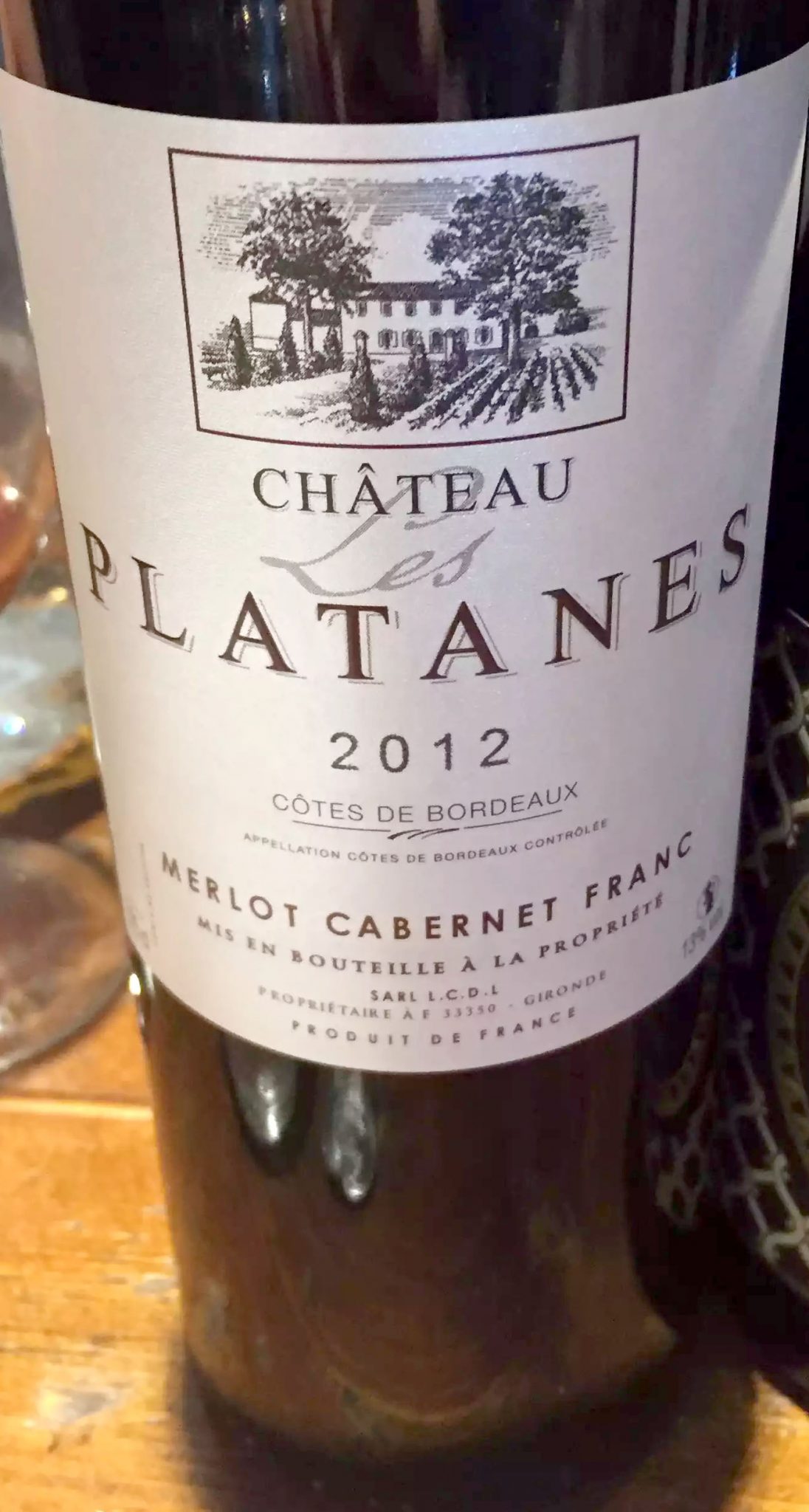 And of the reds I liked the controversial Chateau les Platanes, a Bordeaux, (controversial as Dan wasn't a fan at all of this one and thought the grapes clashed rather than complimenting each other)  I thought the opposite and found it interesting and full of flavour – dark currants with toast and caramel from the oak with a smooth finish – we can't all like the same thing I guess, although Dan and my taste in wine does tend to match most of the time.
My other favourite red was the Neropasso Originale Rosso which was very light and slightly off-dry with masses of cherry and blackcurrant flavours, I found it complex but very e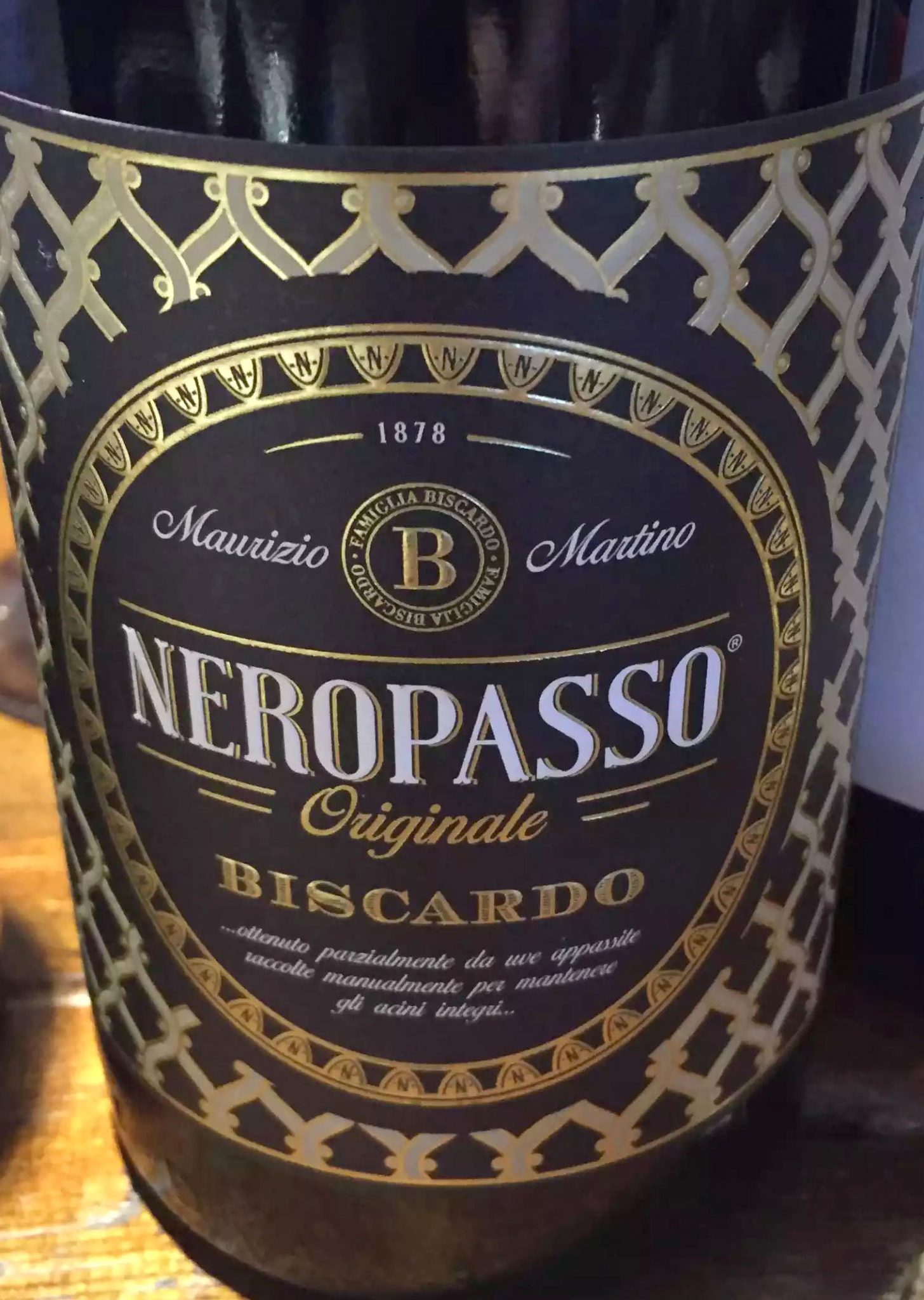 asy to drink at the same time.  It tasted like an Amarone but at a fraction of the price!
The only problem is that all the wines I like are more obscure than those that people are generally familiar with, and although delicious, are quite a tough sell on a pub menu if they're not recognised or if people are unwilling to try something new.  I'm not sure anyone would order a Tokaji if they hadn't had one before and for a pub wine list the wines have to be more accessible.  We'll see, watch this space to see what they decided!
So we took our favourite bottles over to the table to drink with our dinner tonight.  The menu changes everyday so there's always something new on the menu and tonight was no exception.  We were waiting for a friend to join so we agreed to have starters while we waited and then an Antipasti board to share when she arrived, followed by mains.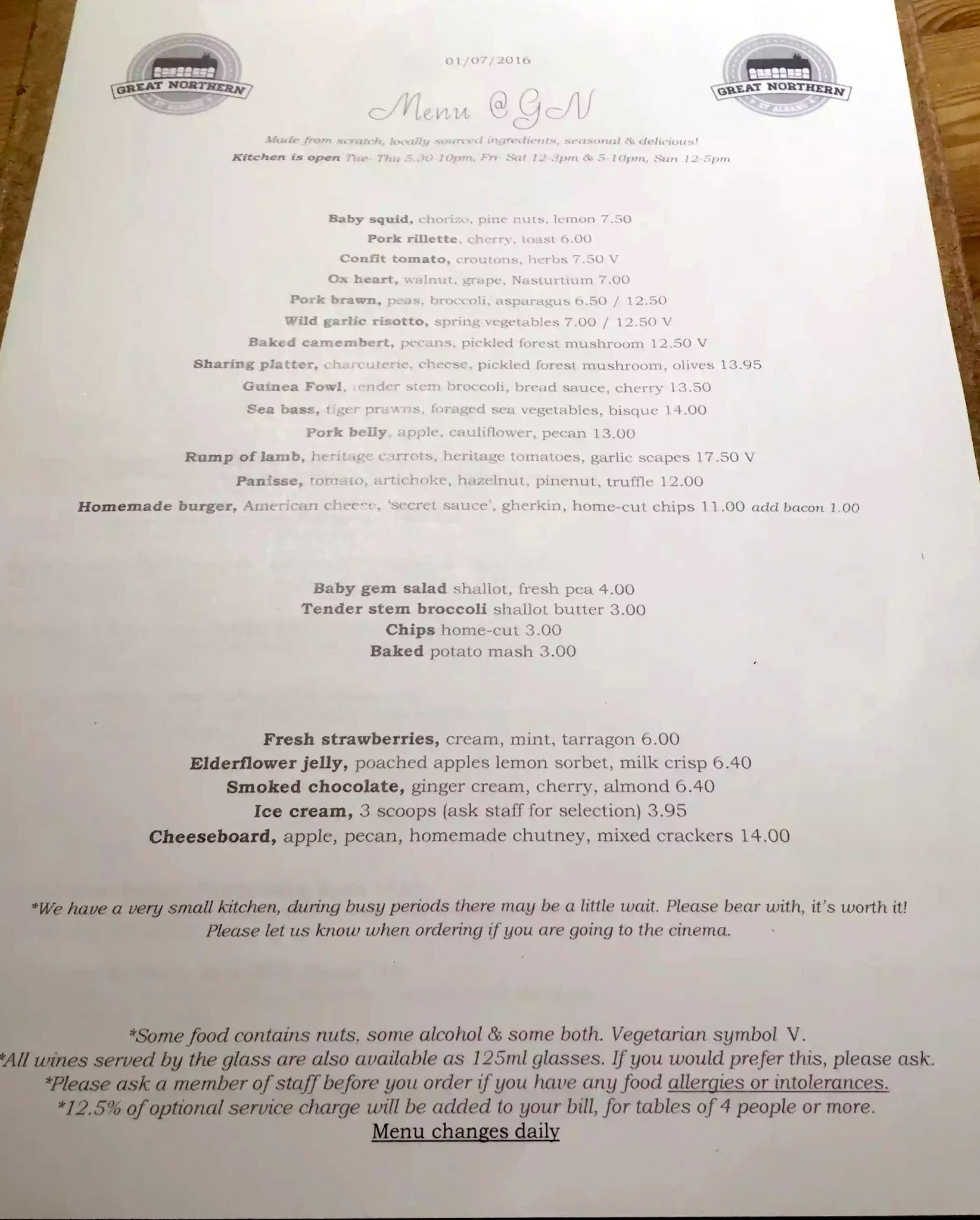 Tonight I picked the new tomato confit (minus the croutons) which was lovely.  Very light and summery it really packed a heavy tomato punch due to the fact they'd been partially dehydrated, concentrating all the flavours and it looked pretty beautiful on the plate too with herbs from the pub garden!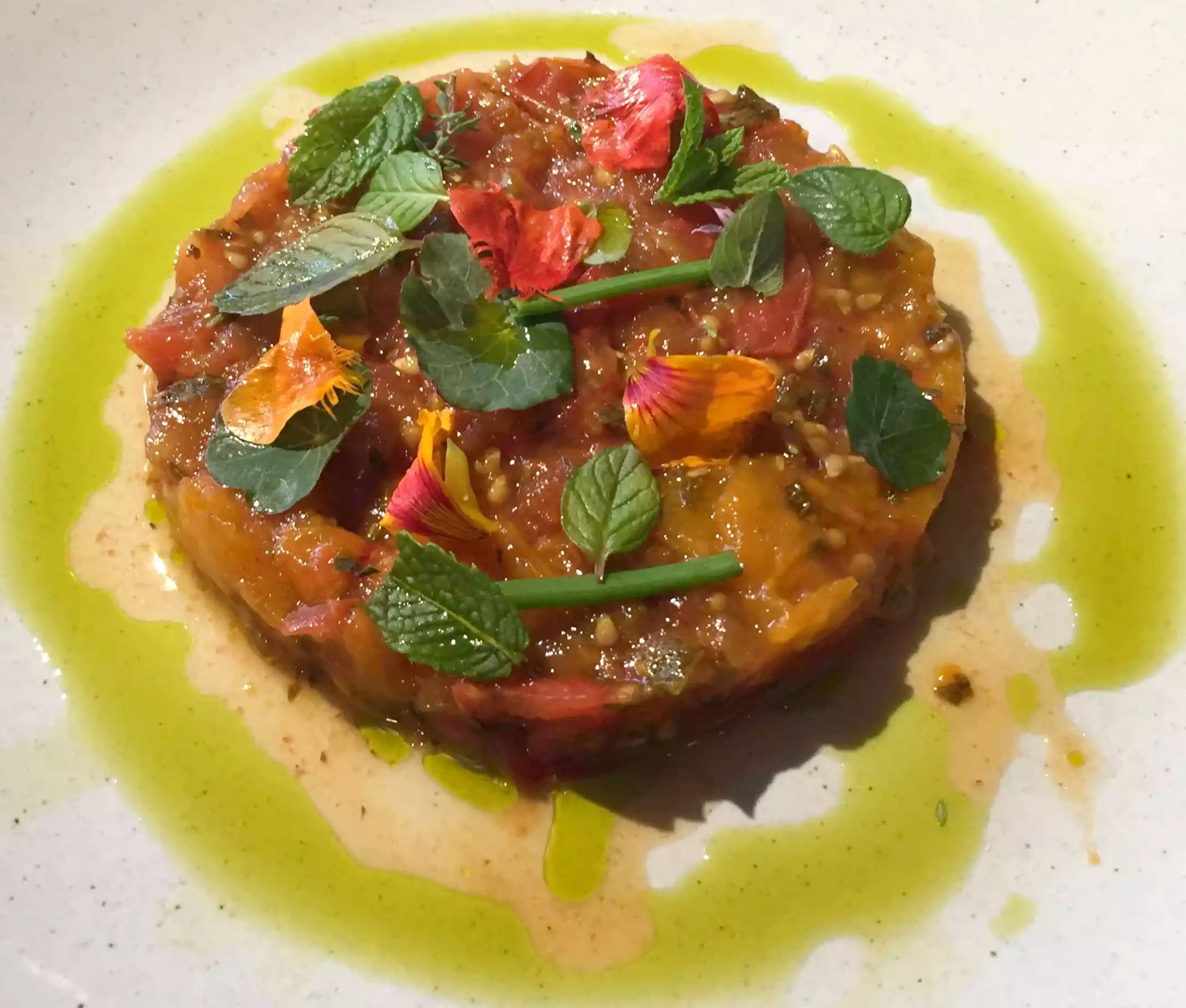 Dan had the Pork Rilletes with toast, JP had the baby squid with chorizo and pine nuts and Jonas had the ox heart with walnuts, grapes and nasturtiums.  Not being a fan of offal I was hesitant to try the heart but after talking myself into it I had a small piece – it was great. More of a meaty consistency than I was expecting – I thought it would be like liver or kidney but it had a much firmer texture and was actually pretty delicious.
Pork Rilletes, Chorizo Squid & Ox Heart Starters
The Johanna arrived and so did the antipasti platter…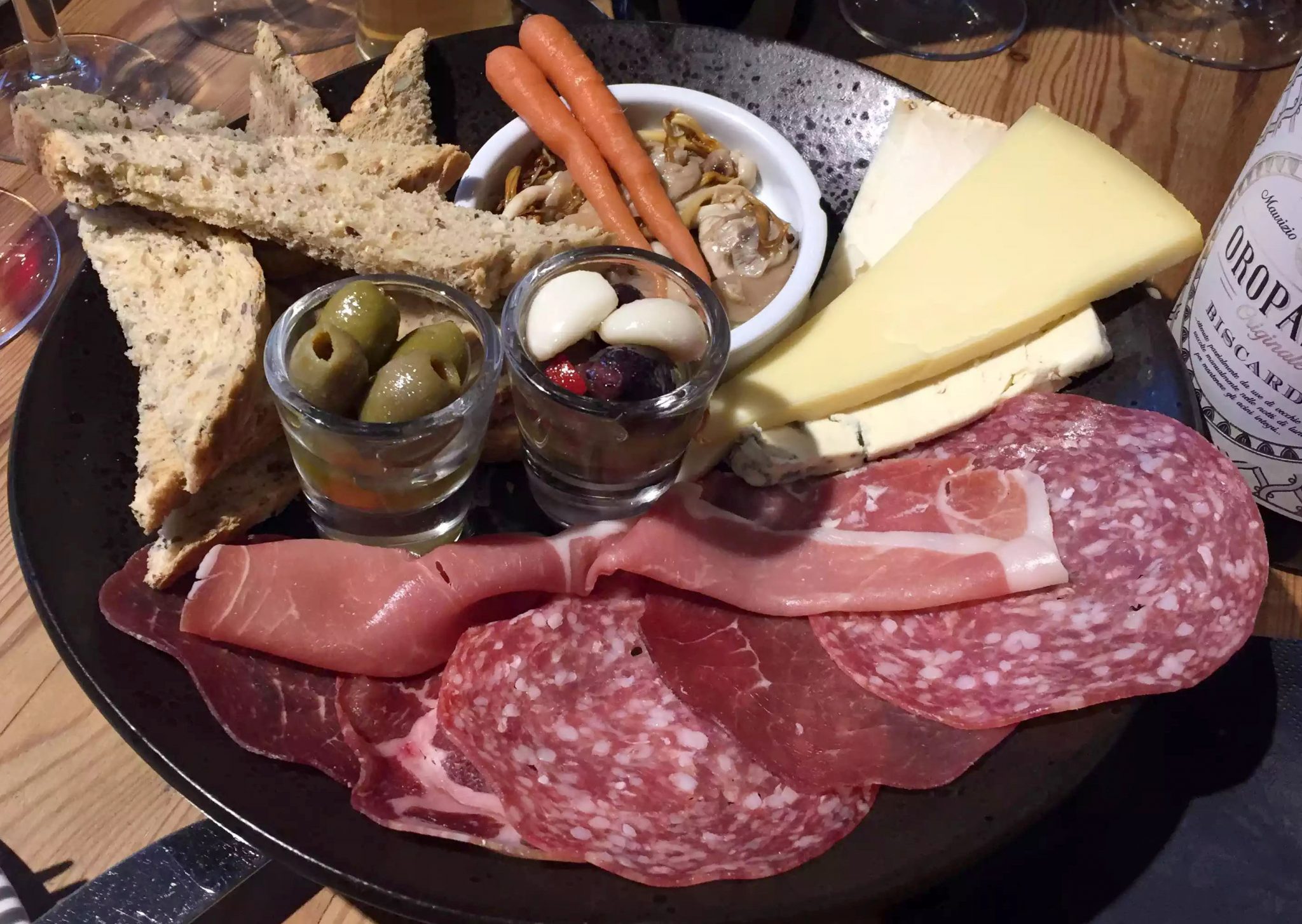 Piled high with plenty of charcuterie (salami, bresaola and prosciutto) and three different types of cheese – all of which were delicious, offset by some seeded bread, olives, pickled forest mushrooms and carrots.  Plenty to go around the table and everything tasted really fresh – I especially loved the cheese!
For my main I opted for the rump of lamb – as did the boys while JP went for the guinea fowl and Johanna picked the sea bass.  The lamb came with roasted heritage tomatoes and garlic scapes which were a completely new-to-me ingredient but are the flower buds of the garlic plant and have a very mild garlic flavour but can be eaten as greens in most recipes.  I had the dish with the tenderstem broccoli and shallot butter on the side and the whole thing was great.  If anything, the lamb was a tiny bit overcooked for me but then I like my meat very rare, so it would probably have been perfect for anybody else.  The actual cut was delicious, one of the juiciest, tenderest lamb rumps I've had which can sometimes be a bit tough, but this wasn't at all.
Too stuffed for dessert (after the three courses we'd already had) we headed back home.
You can read about other Great Northern Experiences at Great Northern Dinner, Great Northern Wine tasting & Food Pairing Evening, Great Northern Menu Tasting, Great Northern Beer Festival