Saturday was Girls Day Out!  A day at Henley Regatta with Josephine, JiaJia and Mandy.  I hadn't been before and the weather looked like it would hold, so a day out in the country, by the river sounded like a great idea.
I met Josephine at Paddington and we caught the train to Twyford where JiaJia lives.  She picked us up, Mandy joined us and we all headed to one of the local pubs, The St George and Dragon in Wargrave for a bit of lunch and to meet her friend Davina who would be joining us!  A nice Gastropub on the river, it was the perfect place to have a girlie lunch and catch-up!  We ordered a round of Aperitifs (Aperol Spritz for me) while we looked at the menu and all agreed that we were spoilt for choice.  The menu was huge and there were so many options to choose from.
I went back and forth between the scallops of the day or the grilled king prawns in chilli and garlic butter but ultimately opted for the scallops which were served with a poached egg and hollandaise.  Not a combination that I'd had before but it sounded intriguing.  Mandy opted for the Lamb Koftas with tzatziki coleslaw and chilli jam and Davina picked the Beetroot and Pearl Barley Arancini with mixed seeds and a pea and mint pesto with the other girls choosing the scallops too!
We looked at the wine list and ordered a bottle of the Rothschild Viognier to share which was lovely, fruity with some apricot and peach, and quite honeyish (if that's a word)!
Our starters arrived and they looked lovely.  Everything was beautifully plated and looked really appetising.  My scallops were delicious – a kind of refined Eggs Royale – and the scallops were cooked perfectly, not rubbery at all.  Everyone enjoyed their starters and finished their plates.
Scallops and Lamb Koftas
For the mains we decided to get a bottle of red.  Going for an Australian wine this time, we ordered a bottle of the Little Yering Shiraz Viognier as the combination is one that I hadn't tried and sounded interesting to pair a red grape with a white grape in a red wine.  It definitely was, flavours of spicy plum and blackberry with just a touch of peach from the Viognier it was a very different red wine and I really enjoyed it.
For my main meal I'd chosen the Roasted Heritage Carrot Salad on red pepper & cumin purée with feta, avocado, mixed seeds and a Dijon mustard vinaigrette and I'd asked for them to top it with a piece of grilled salmon.  It looked amazing and tasted even better.  The flavours all went so well together and there was a bit of everything, sweet, salty, tangy and plenty of textures to keep everything fresh.  Light enough for lunchtime but heavy enough to sustain us for an afternoon and evening at the Regatta.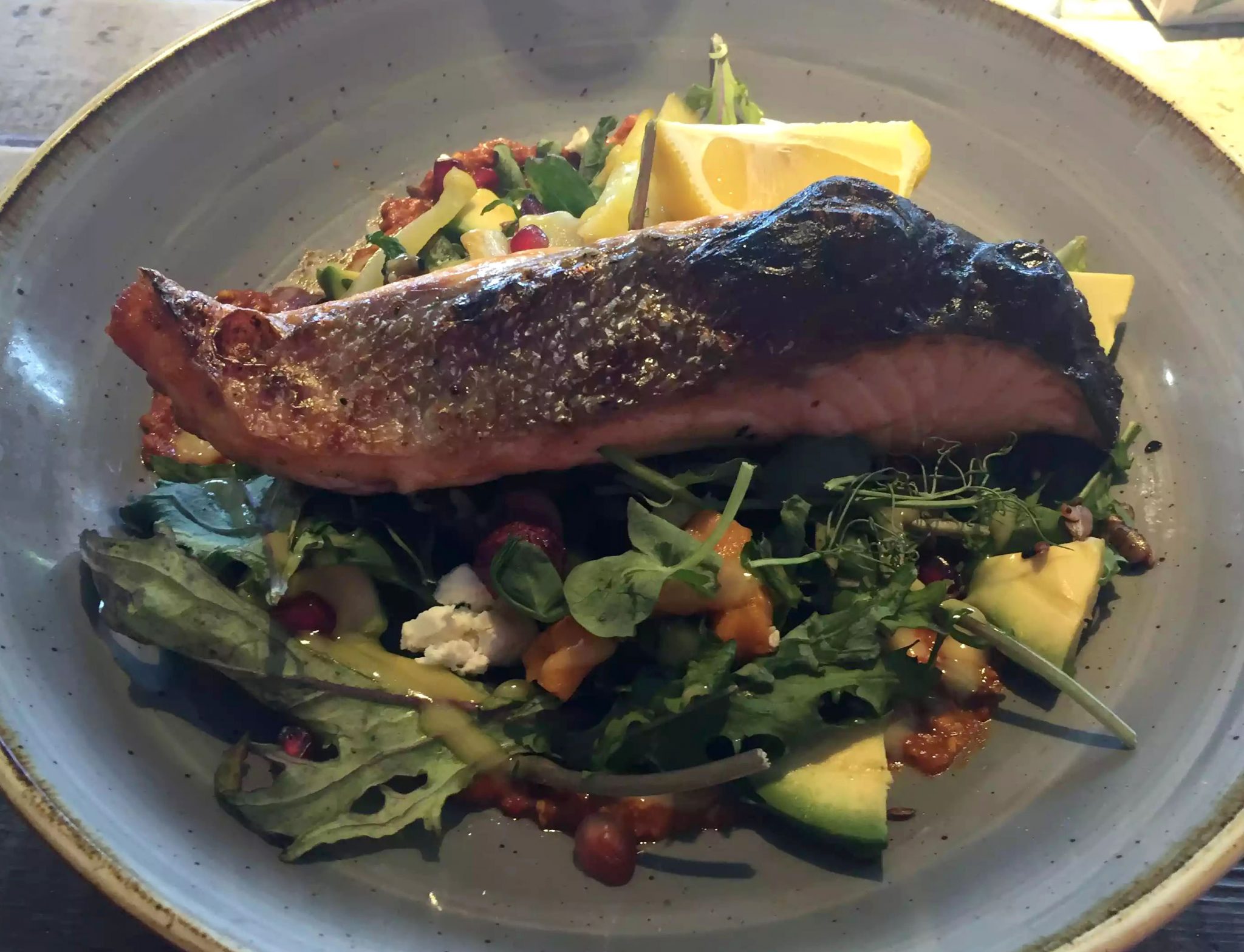 The other girls ordered Beer Battered Cod & Chips, Swordfish Steak with Mango Salsa, Crispy Duck Salad and Seafood Linguine between them.  All the plates were empty and everyone said great things about the food although JP said the Linguine was slightly overcooked.
We paid up and jumped in a taxi to Henley and, as we didn't have tickets, the plan was to head along the towpath to the more public areas and find a bar to relax in and enjoy the atmosphere.  There were so many people around!  The towpath was lined with people picnicking and chilling on blankets in the sun (they'd obviously got there very early to secure their spot!)
By now, the races had all finished (oops, we probably had a bit too long of a lunch!) but the party was definitely still in full swing.  We found our way to the Moet & Chandon tent and got ourselves a bottle of pink champagne to share in the sunshine.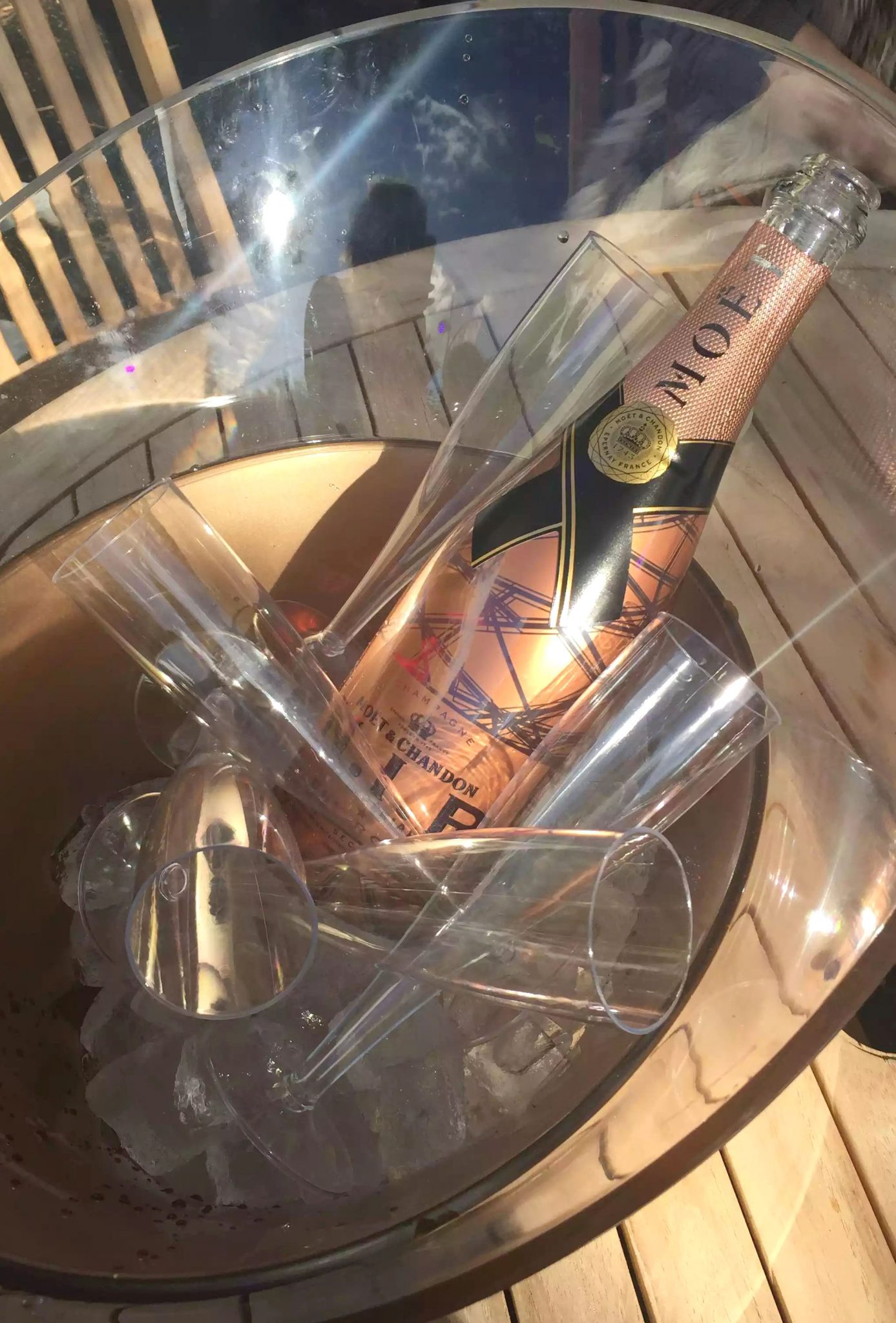 There were so many bars and food stalls and shopping areas, it was really buzzing and full of people all having a great time.  I thought I'd give the flat cap look a go and tried some on in one of the stalls but I'm not sure it's really me!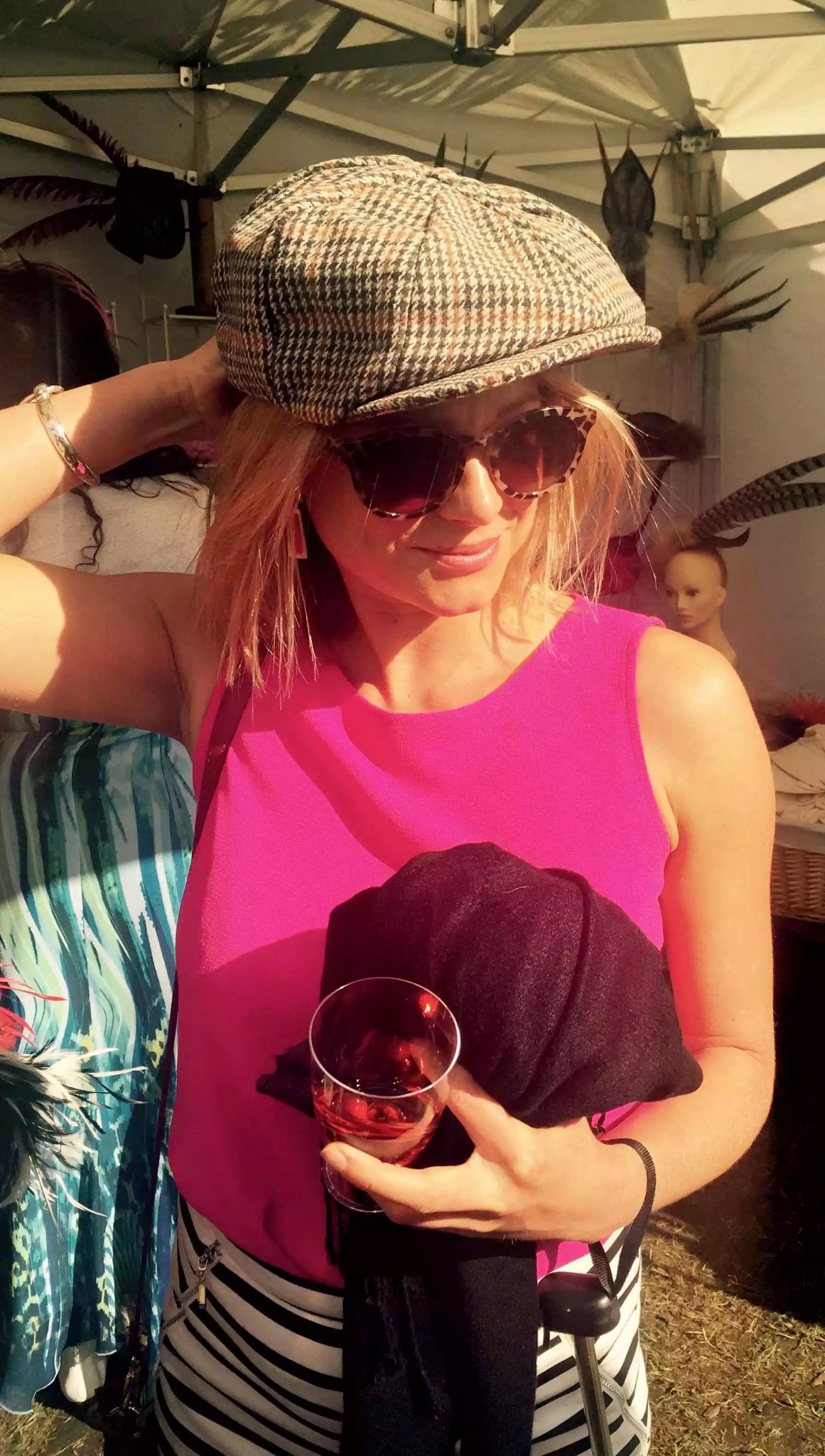 We had a couple of drinks by the river soaking up the atmosphere and then we headed back into town to a nearby pub called the The Little Angel to meet JiaJia's fiance and some of his friends.  Town was buzzing aswell and we got a spot in the sunshine and danced most of the evening away before jumping on the train back to London.
Next year I'd love to head down there early and grab a spot to ourselves to hang out for the day with a picnic and some champagne (and maybe actually get to see a boat race!)