After a morning playing Lawn Bowls and lunch at the Skylark Cafe on Wandsworth Common, we decided to take Mats and Matilda to the Great Northern in St Albans for dinner as they hadn't been there since the pub first opened.  Making it a bit of a group thing, there ended up being 6 of us in all sitting down to dinner, which I had high hopes for after last weeks Menu Tasting Evening.
Looking at the menu, I was pleased to see lots of the dishes from the week before, swell as a few new ones that I hadn't had the chance to try yet (Toby usually mixes up the menus each week so there is always something new on).  I ended up choosing two (new-to-me) dishes and (cheekily) chose one of the main dishes and asked them to do it as a starter for me, the English Asparagus with Poached Duck Egg and toasted hazelnuts.  I also picked the Sea Bass for my main course after Josephine had raved about it a few days before.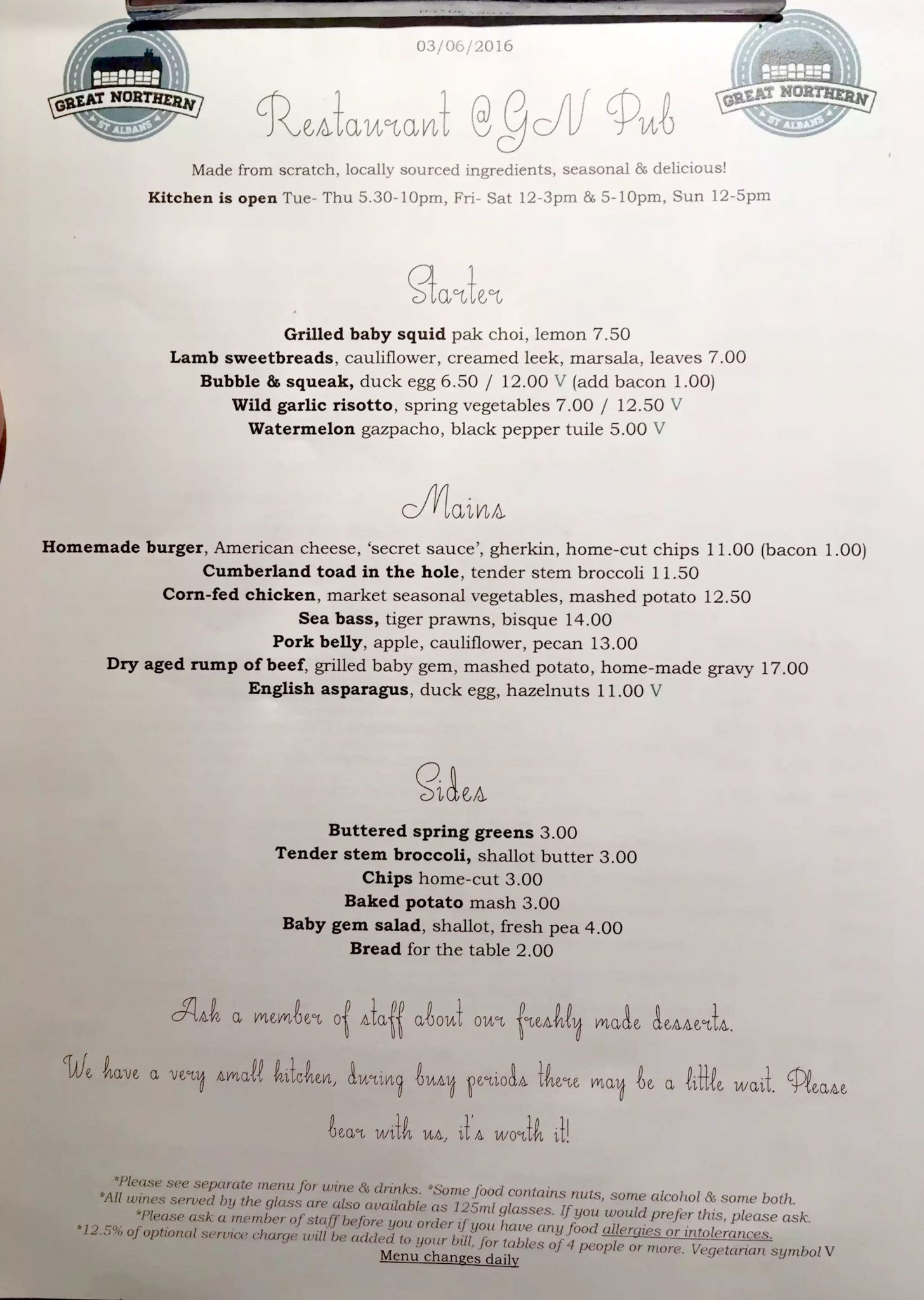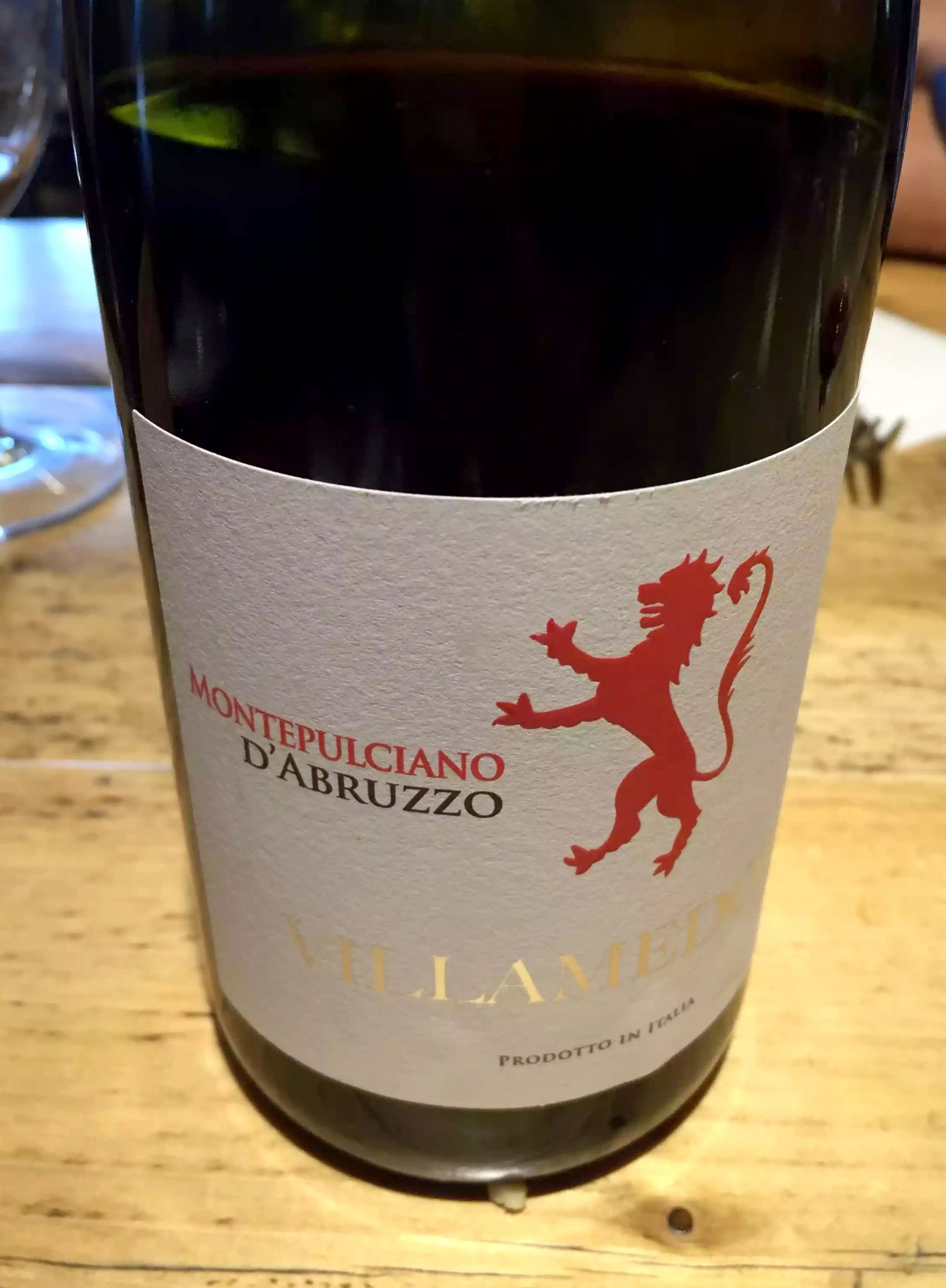 We ordered a bottle of Montepulciano D'Abruzzo for the table which is normally a crowd pleaser.  Not too heavy, or too light, it usually suits most people's tastes so it's a great one to drink in a group where wine preferences differ.
It seemed the table had all pretty much gone for different choices do we were looking forward to seeing what came out of the kitchen.  others between them had picked the Wild Garlic Risotto, the Bubble & Squeak with Fried Egg and the Grilled Baby Squid.  They all came out of the kitchen looking absolutely amazing.  Presentation is obviously one of the chef's strong points and the dishes definitely reflected this…
Everyone loved what they ordered, but I do think I got the best of the lot.  My asparagus was cooked perfectly, with a bit of a bite, just how I like it and the egg was gooey in the middle and absolutely delicious.  The hazelnuts were a nice touch, providing some crunch to the dish and I thoroughly enjoyed every mouthful.
Next up were the mains.  Burgers, Beef and Pork were the orders and I think, out of  everything the pork was the standout dish.  I shocked myself with that as it's not something I would normally ever pick as I tend to find it too fatty or too dry, but this was delicious, especially when paired with the apples and the pecans.  The cauliflower puree was a nice touch too instead of potato mash, meaning that I could probably eat most of this dish (and I fully intend to next time I'm there!)  The beef was cooked amazingly well too, very rare, just how I like it so I tried a small piece of that and a taste of the pork.  I've never been a huge fan of burgers so I didn't give that a go (I'm not sure Jonas would've let me anyway!) but I'm told it was lovely and the 'secret sauce' really made it.
I think I lucked out again with my choice though as I picked the Sea Bass & Tiger Prawns in a Bisque.  It looked beautiful piled up on the plate and topped with the samphire.  The Sea Bass and Prawns were cooked perfectly (crispy skin and moist flesh) and the bisque was obviously a labour of love.  It must have been slow cooking and reducing for hours to get that intensity of flavour, it really was deep and rich and really made the dish.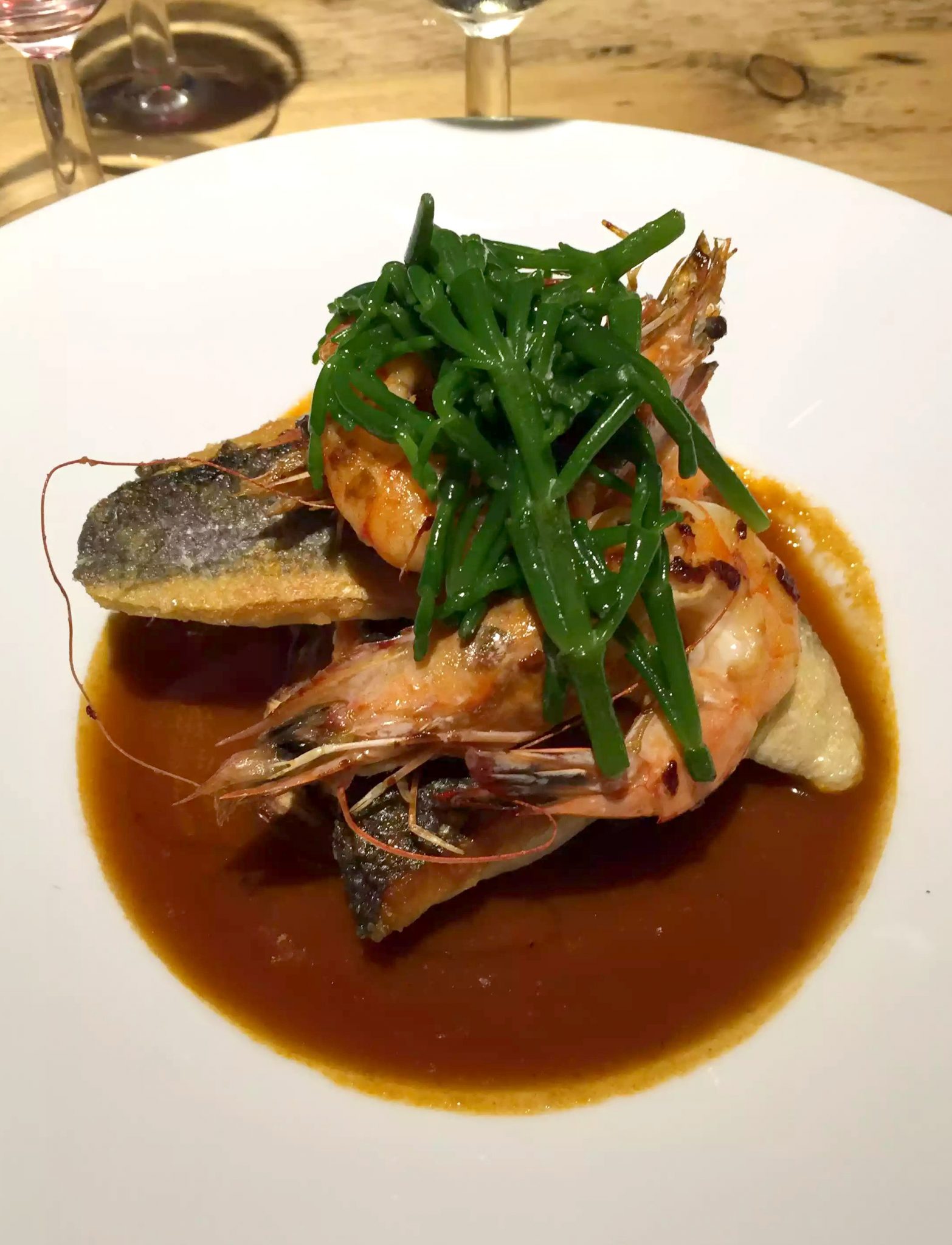 Up next were desserts, everyone feeling pretty full the table decided to share two of them between them.  I didn't try either but they looked too good to eat.
One was the chocolate parfait with shortbread and one was a deconstructed Eton mess with tarragon.  I'm told they were both delicious – it almost makes me wish I could eat sugar.  Oh well, next time I'll just have to order the cheese plate!!
Mats and Matilda were super impressed at the quality of the food, last time they were at the pub, the kitchen had only just opened and they were finding their feet but this time everyone raved about the food and it really was a great meal.