It was the morning after my birthday party at Cork & Bottle and Archer St, so what to do on a hungover Saturday Morning that's outdoorsy but definitely not too energetic….Lawn Bowls!
We decided to take our Swedish guests to Wandsworth Common today for two reasons:
Lawn Bowls sounded like a nice way to ease ourselves into the day and get some fresh air at the same time, after the heavy night that was my birthday party, the evening before.
I'd been wanting to try the Skylark restaurant (situated next to the Lawn Bowl pitch?? court??) for a while now – Dan owns a very small share in the restaurant and I've been wanting to see it for myself and try the food there and this seemed like a great way to do it.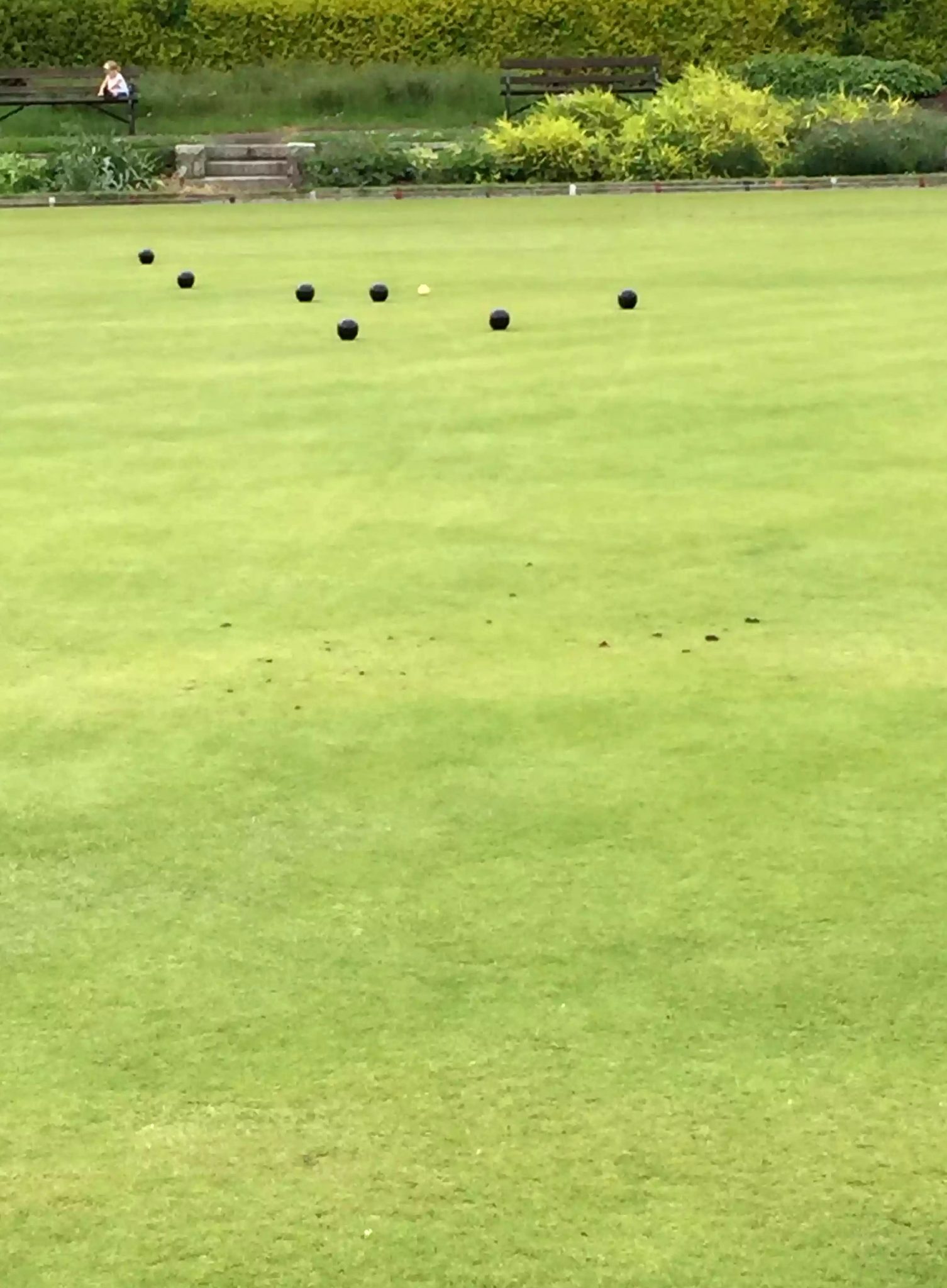 Taking a train to Clapham Junction we walked to the Common and set ourselves up for the Lawn Bowls.  Anyone can play, as long as you reserve a time, and they also have pay-to-play tennis courts for when you're feeling more energetic.  It was really reasonable, £5 per person for an hour and the lawn was really nice – we had it to ourselves, (they let up to two groups play at once so you might have to just use half).  We split into two teams Sweden vs England.  I wasn't exactly a natural, but it was a lot of fun, and for once it didn't get too competitive (although the Swedes won in the end).  There was a bit of banter between the boys, but to be honest, I think they carried Matilda and I – we weren't exactly the MVPs!
After an hour, our time was up so we headed next door to the Skylark Cafe.
It was not sunny, but still very warm so we decided to grab ourselves a table outside and some menus were brought over.  The menu looked lovely and I was spoilt for choice!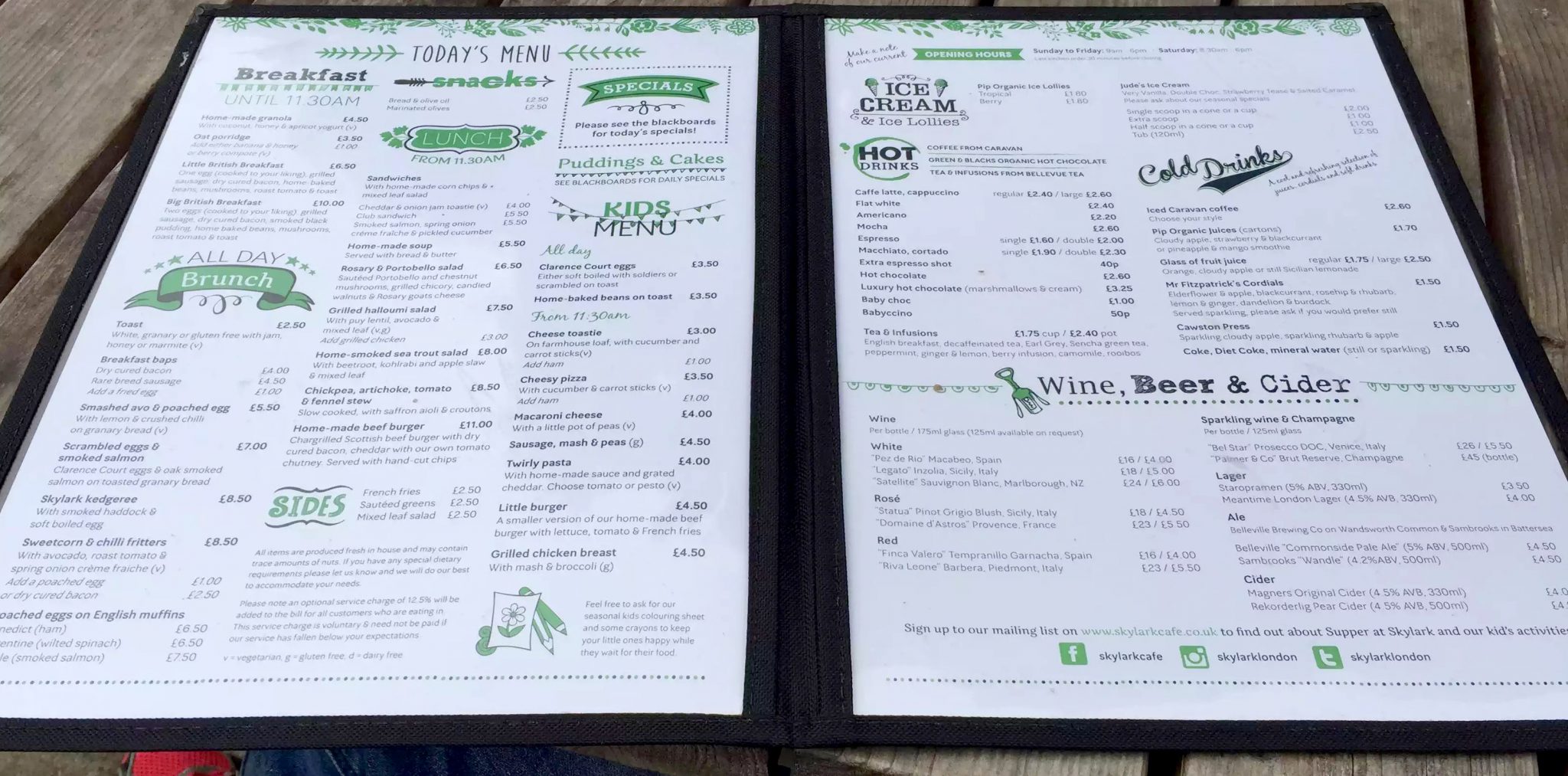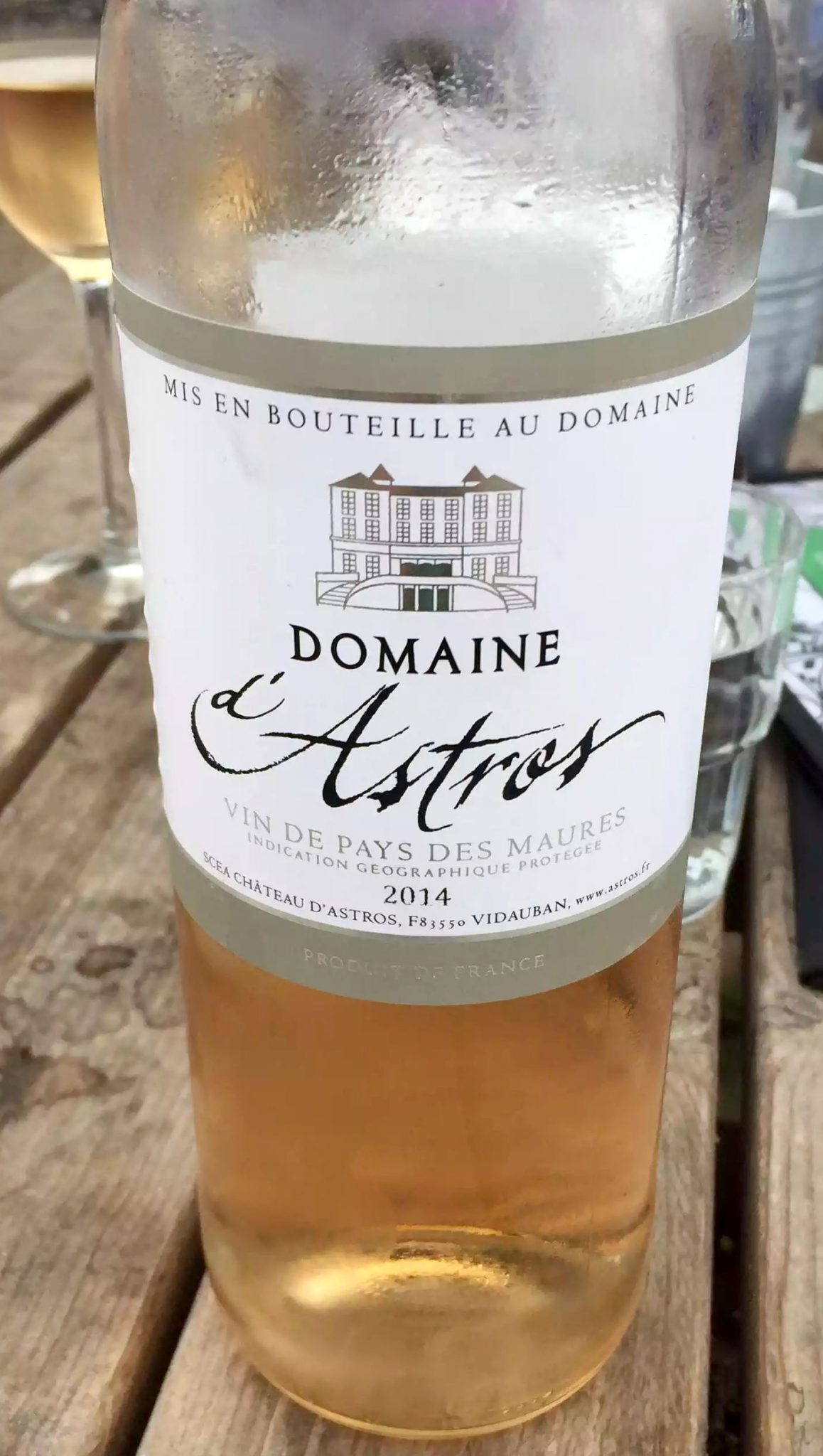 We chose the Rosé from Provence, the Domaine d'Astros, to share, while we had a look through the menu.  It was lovely, luckily very delicate, not too sweet, and more like a blush.  It went down surprisingly well considering everyone was still a little jaded from the night before.  Knowing we were having dinner that night at The Great Northern, we all decided we only wanted something small for lunch/brunch.  Matilda picked the Smashed Avocado on Toast with a Poached Egg, Dan ordered the Eggs Benedict, Mats went for a Smoked Salmon Sandwich and I opted for the Halloumi Salad with Grilled Chicken (although I could have had it without if I'd wanted it to be vegetarian).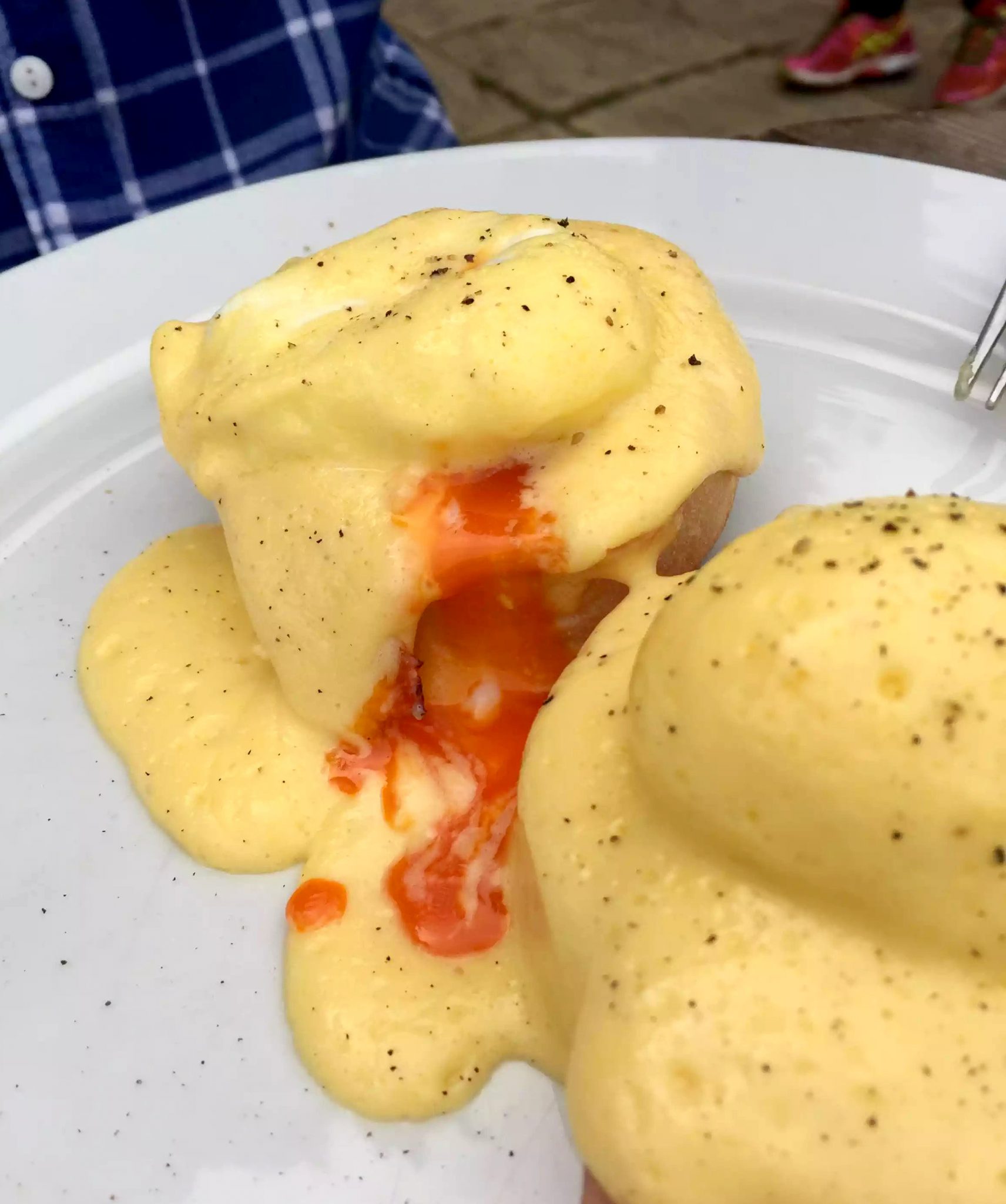 When the food came out it was such a surprise, for a small café in the middle of a park, you wouldn't expect such fantastic meals and so well presented.  Matilda had been craving avocado on toast ever since we'd left Australia, (where it's a breakfast staple) and the eggs that both she and Dan had, were cooked to perfection and the yolks were the most amazing orange colour!  They looked so fresh – it turns out they were from Clarence Court, which specialises in 'fabulous eggs from fabulous birds' and if they took that much care over their producers, it boded well for the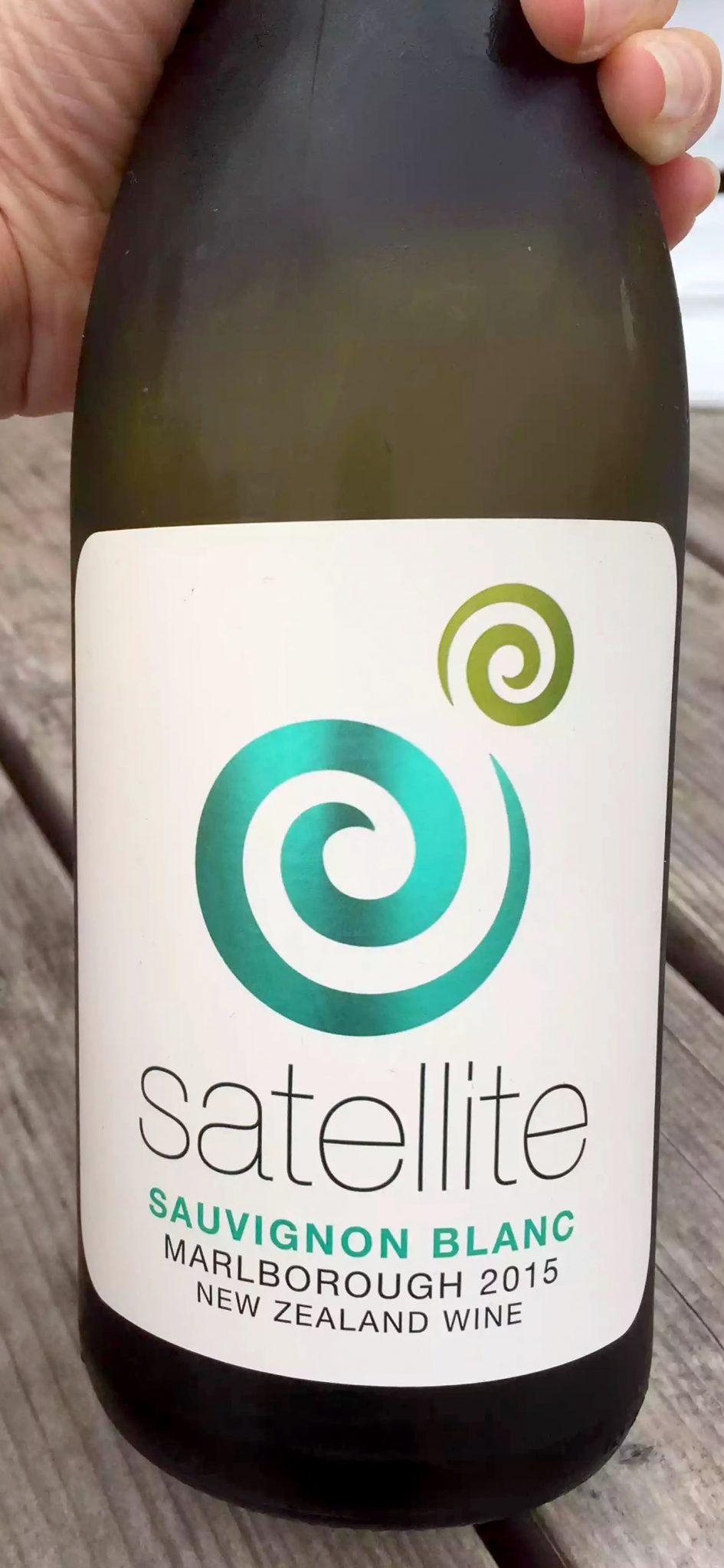 freshness and quality of the rest of their options.  Dan's hollandaise was also super fresh – probably in part to the eggs as well!
We opted for a white wine with our food, as Dan wanted to try something different on the wine list.  We picked the Satellite New Zealand Sauvignon Blanc from Marlborough and didn't hold out much hope for it when it arrived.  It looked like a cheap supermarket wine, but we were soon convinced otherwise.  It was fruity and floral and tasted of tropical fruits (passion fruit mostly coming through) and it was shockingly good for the price, £24 a bottle.
Mats and I were starting to get jealous of the eggs, when our choices arrived.
I don't think Mats picked the most interesting thing on the menu, but mine was absolutely delicious.  It was a mixed leaf salad, with some lentils, avocado, grilled chicken and chargrilled halloumi.  It was so fresh and the vinaigrette worked perfectly – it was just the right amount for a light lunch and I was already asking Dan when we could come back next as there were lots of things on the menu I wanted to try.  The Portobello, Goats Cheese and Walnut Salad is next on my list!
We decided to do a long walk (2hrs ish) back to Central London, through Battersea Park and along the river, before we headed to the Great Northern for dinner that night.
Battersea Park Walk
The park was really pretty in the afternoon and I even saw a high rope course that I'd love to try out one weekend…Dan's not so sure!