Celebrations continuing for my 'Birthday Month' I'd planned an evening out in London with my friends for tonight.  Dinner at the Cork & Bottle in Leicester Square and then drinks and dancing in Archer St later.  I've had many a great night at both of those places and knew that everyone else would enjoy them too so we were in for a fun night.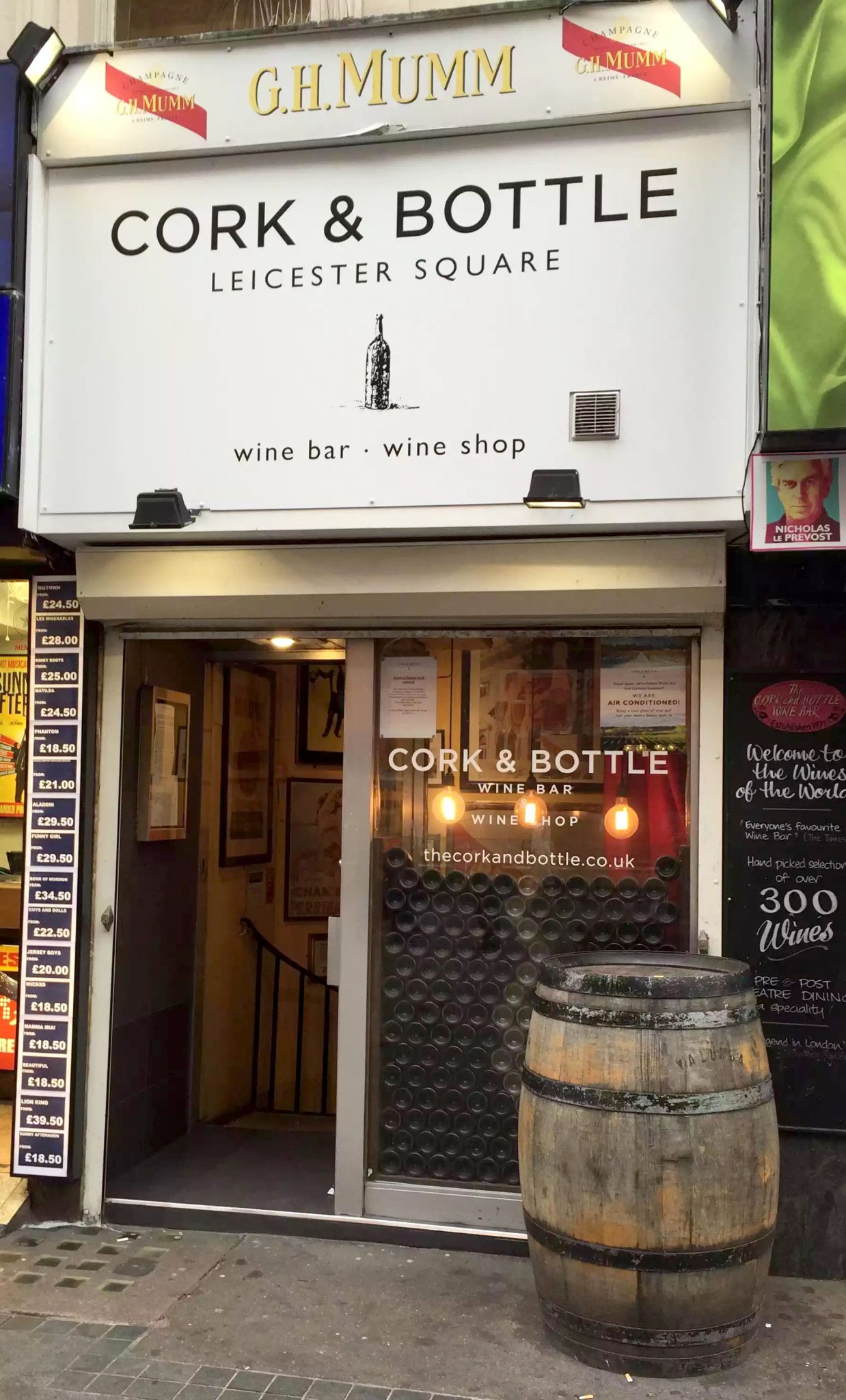 Cork & Bottle is a tiny little wine bar on Leicester Square, which is very unremarkable from the outside and you would probably walk straight past it and not even notice it was there, but inside, down the tiny winding staircase, it's a maze of small underground rooms and alcoves, that gets really buzzy in the evenings and is just a really lovely, unpretentious place to get good food, and they have a fantastic wine list.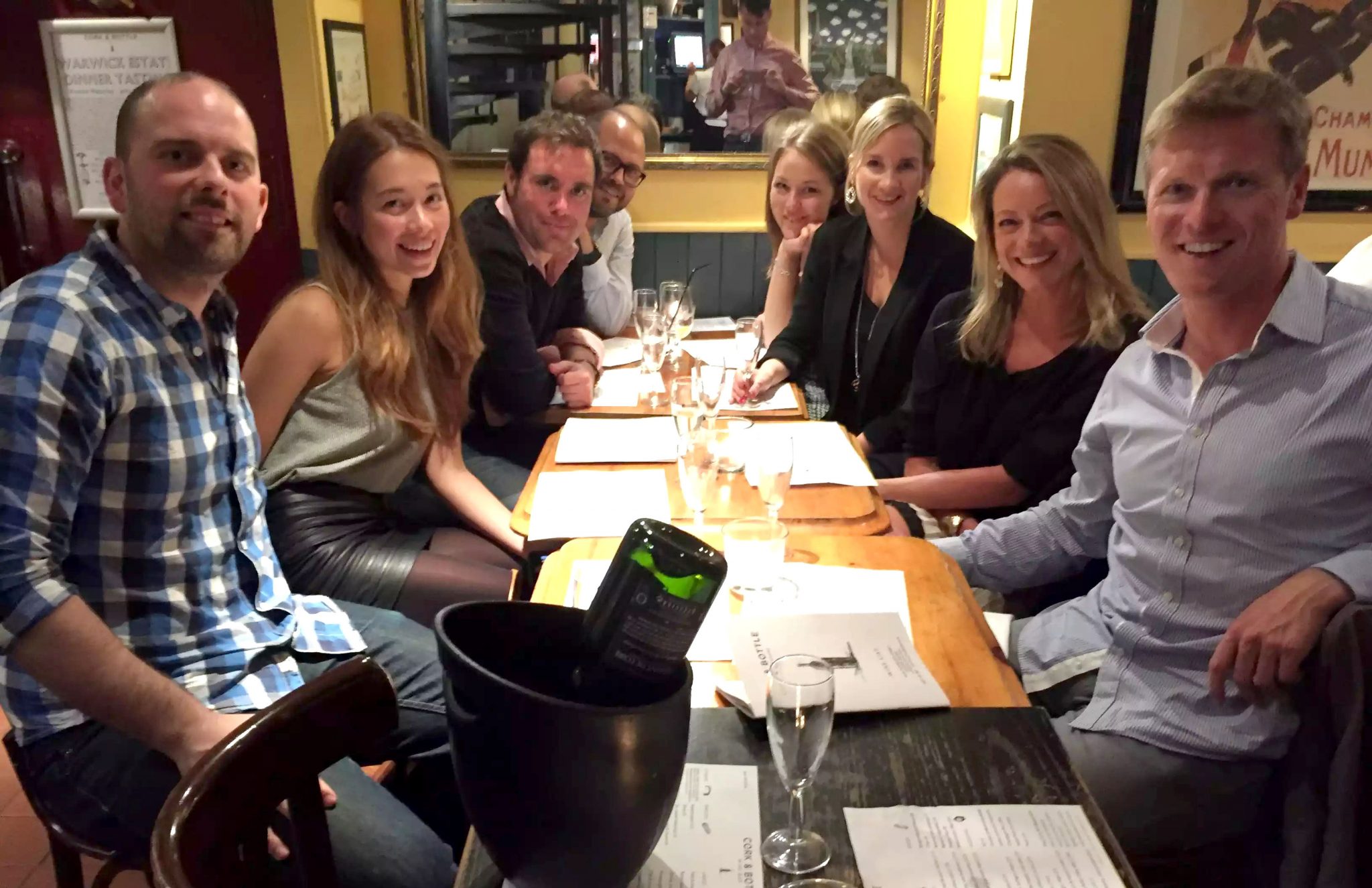 Sitting down, someone suggested a bottle of bubbles to start with so we popped that open and had a look at the menu.  Deciding on a few starters to share between everyone we ordered the Duck Liver Pâté, the Garlic Snails, Chilli Squid and the mixed Charcuterie Plate.  I couldn't eat the squid as it was breaded, but I had a taste of all the others and the stand out was definitely the pâté.  (I'm not a fan of snails anyway, I don't really see the point in them, they just taste like rubber bullets in garlic butter, but I try one everytime I'm offered, just to see if I've change my mind…Nope!)  The charcuterie plate was fine, but after all the amazing, fresh food I had in Italy last week, it didn't really compare.  Good prosciutto and chorizo but the bresaola was a bit bland.  The duck liver pate though was amazing.  I just had the tiniest taste but it was so smooth and rich and decadent, that I really wouldn't have wanted the entire pot and was glad that the whole table was sharing it.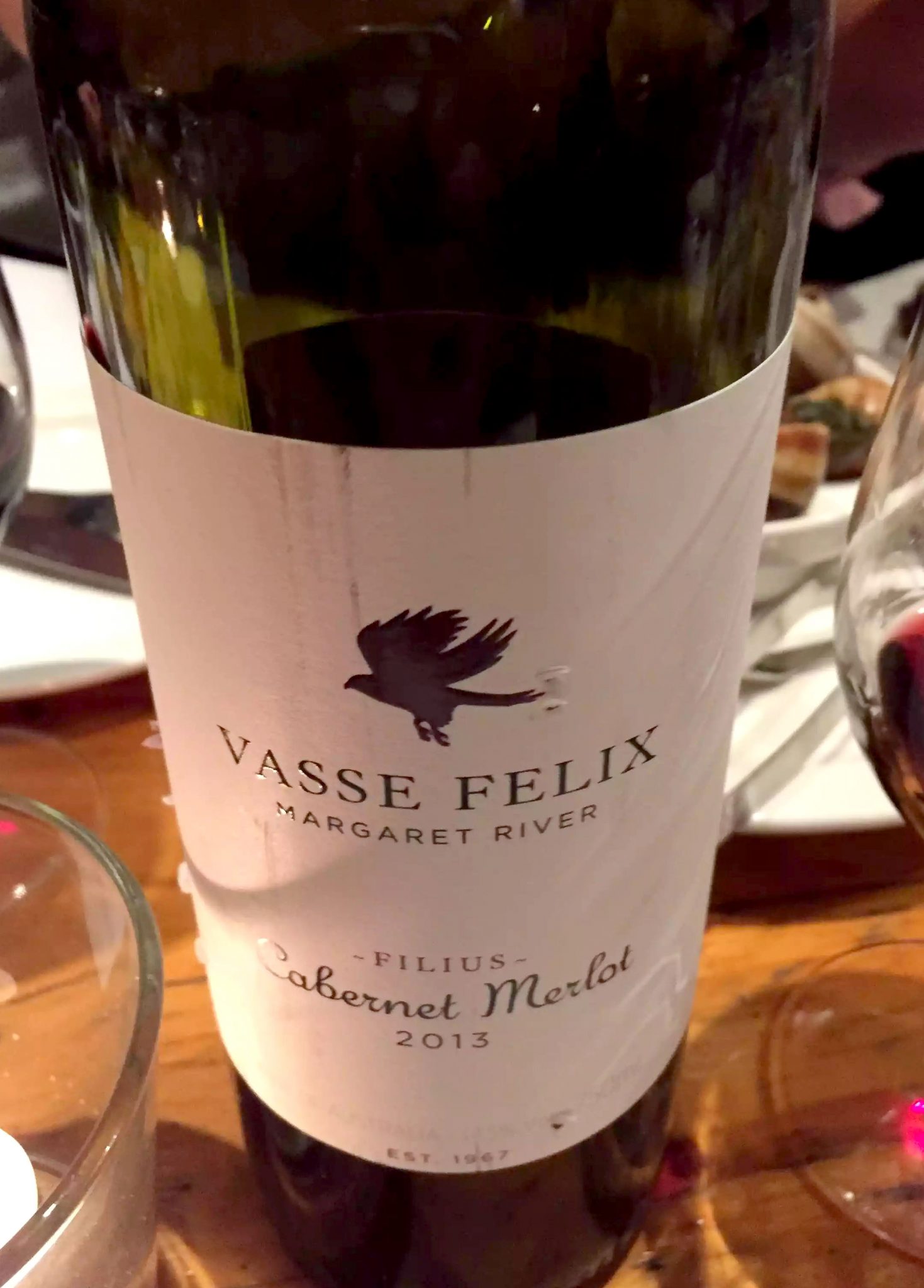 Josephine, who knows my wine taste well, took charge of the menu and ordered a red in the style that I like.  She got it spot-on, it was absolutely delicious.  A Cabernet Merlot from Margaret River in Western Australia.  Not something that I've ever tried before and I tend to steer away from Merlot's on a menu as I prefer something a bit heavier, but the Cabernet Sauvignon gives it much more body.  Tasting of blackcurrants with a hint of chocolate and some spice from being aged in oak, it was definitely a winner.
Main courses arrived, and not wanting anything heavy, as I knew I'd be dancing all night, I'd ordered the sea bass with spinach and cauliflower puree.  The sea bass was cooked perfectly, crispy skin with flaky meat and I ate the lot with a side of mixed vegetables.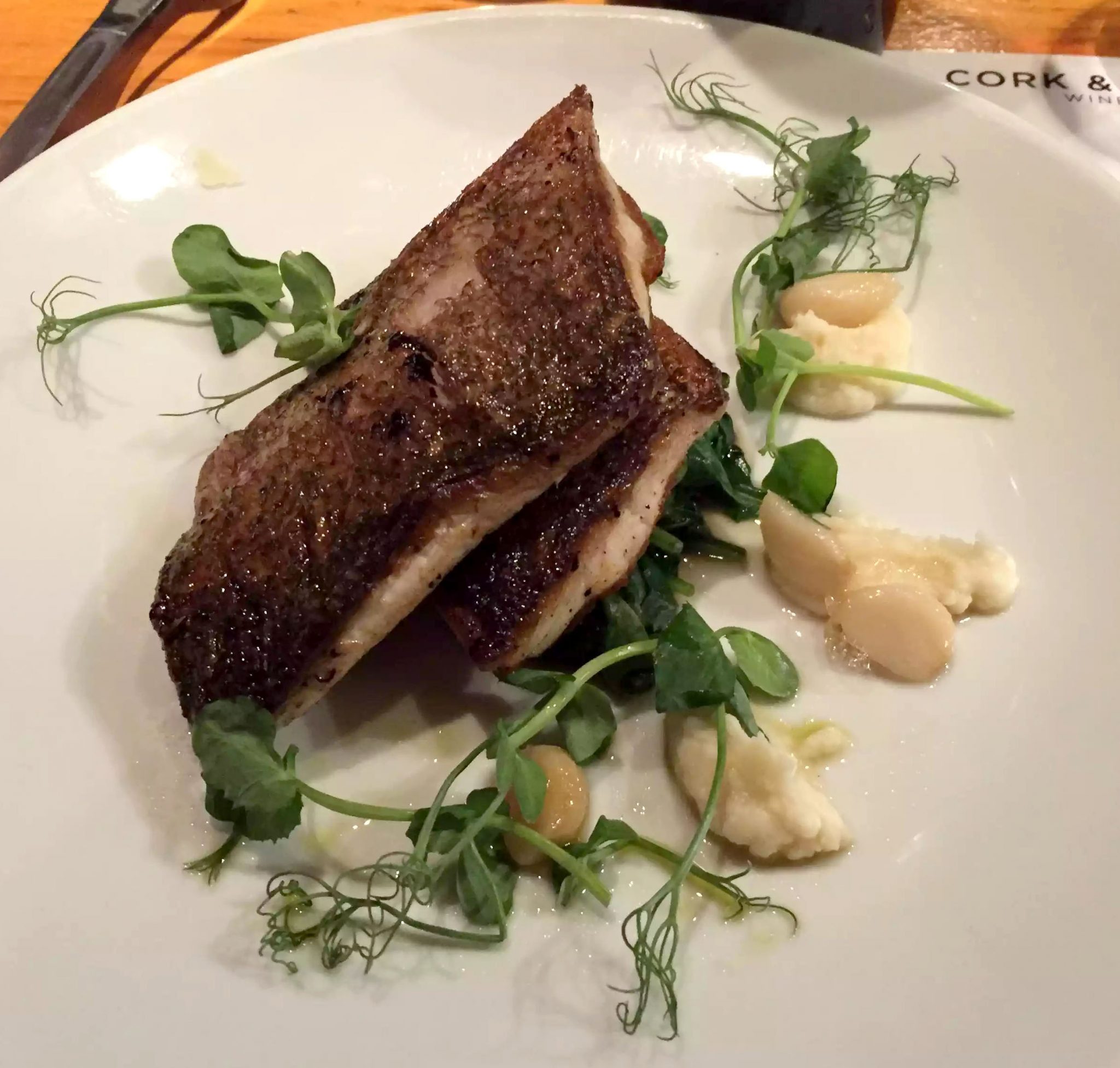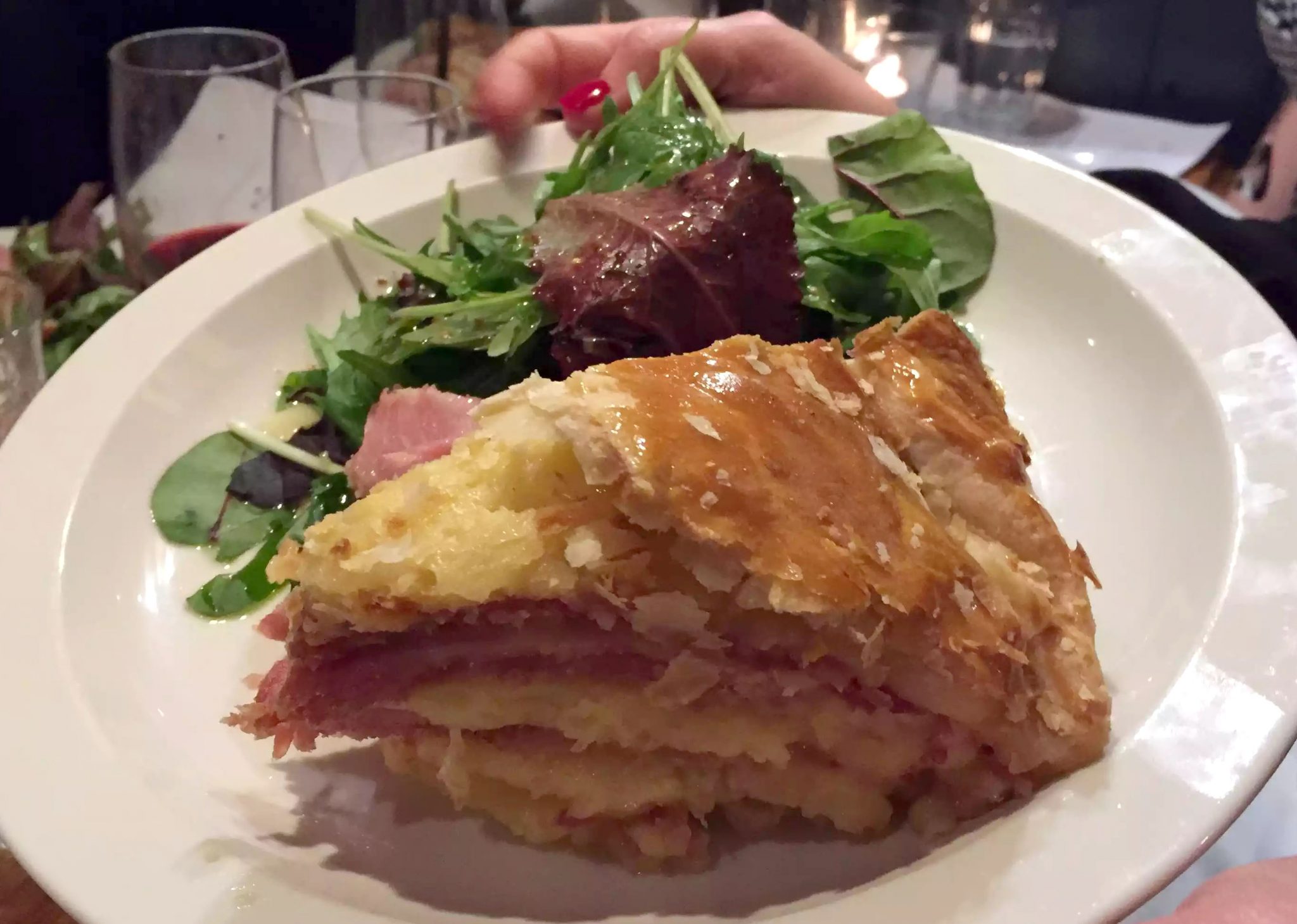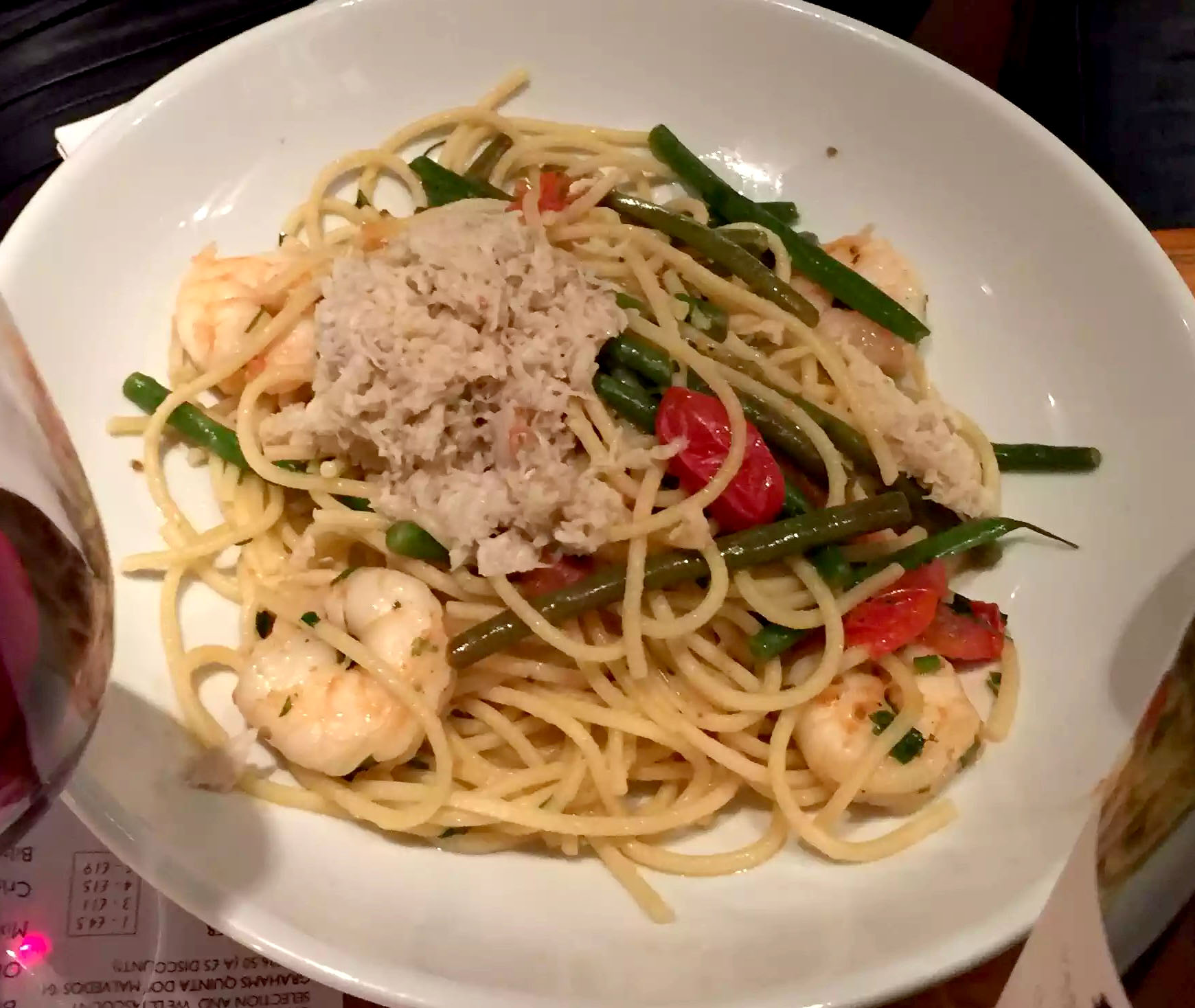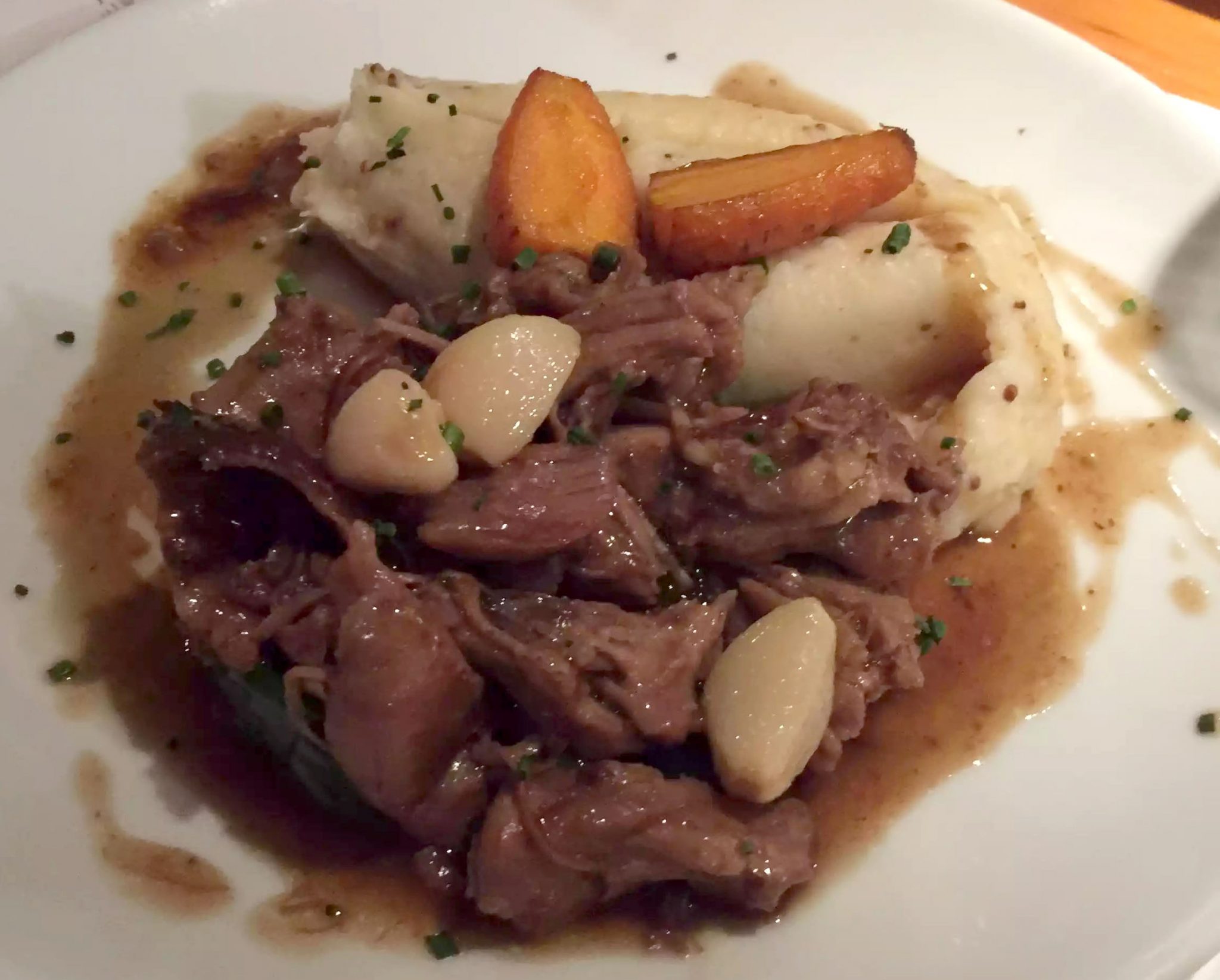 The wows came from those who'd ordered the cheese and ham pie though.  The portions were huge and looked spectacular!  General consensus was delicious but a bit stodgy, but I guess that's the definition of a pie!!  Dan had the slow-cooked lamb and let me try a bite.  It was cooked perfectly, melt-in-the-mouth tender and full of flavour.  JP had the seafood linguine which had plenty of crab and prawns on it, but I didn't get to ask her about it as I had to eat fairly quickly to get to my table reservation at Archer St at 8pm.
Archer St is definitely one of my favourite bars in London, I had my 29th and 30th birthday parties there, and now my 32nd!  (Maybe I'm getting a bit too predictable in my old age and every year I think I should change it up a bit, but it ends up being the best night of the year for me, everyone loves it).  It's a smart bar in Soho, where the waiters/waitresses are all musical actors and every few songs, one of them grabs the mic and sings to a backing track.  The music is cheesy, just my kind of thing, and the best part is that you get to dance on the tables!!
My 29th!
My 30th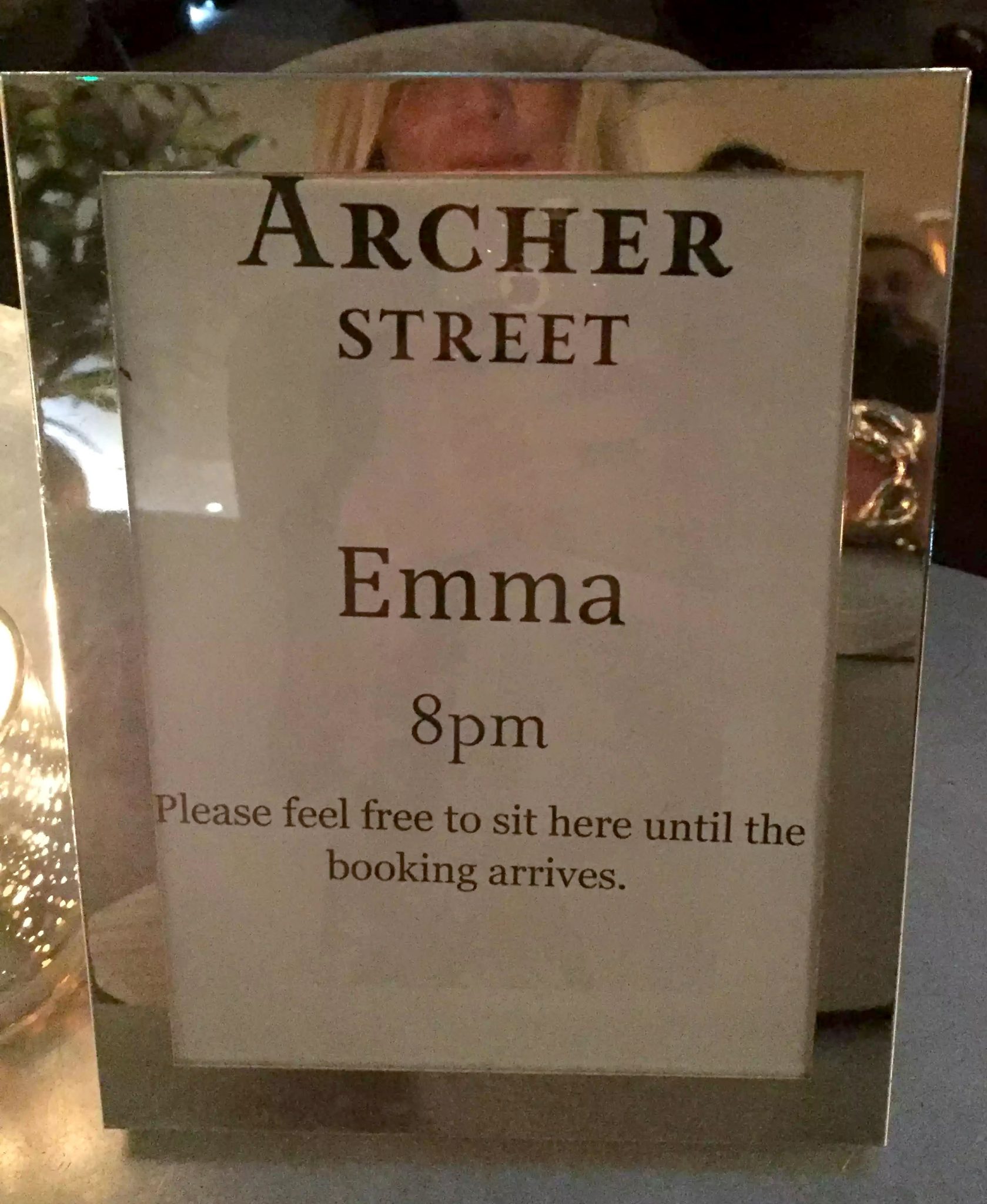 I'd booked a table for my friends and I and we arrived at 8, and got straight up on the tables dancing.  I don't know where the time went, I think I danced for the full 5 hours straight!  I remember dancing to SClub7 and the Spice Girls on the table, but suddenly it seemed the light's were coming up and we were being asked to leave and it was 2am!  Everyone said what incredible fun it was and they loved spending all night dancing and drinking and chatting to each other.  It really was a fabulous night and I felt so lucky to have so many of my good friends there.  Luckily Josephine managed to take some pictures to document the evening and we even made it onto Archer St's Facebook page!
Apologies for the blurry pics…they're action shots!!
I've realised that however much everyone mocks my cheesy taste in music, when it comes down to it, they all love it too on a drunken night out, and everyone likes to dance to Whitney, Mariah and Elton!!