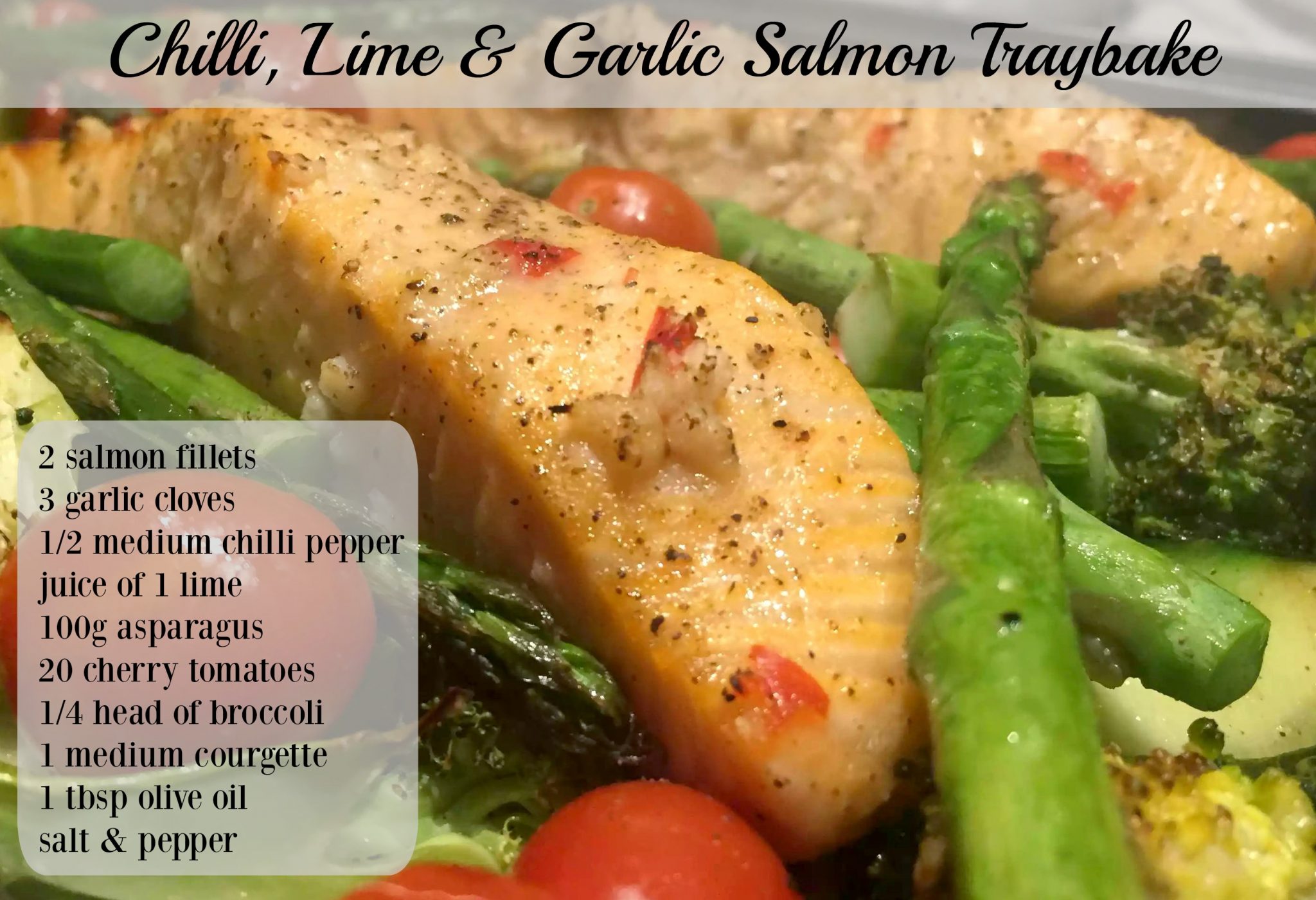 Tonight I had my mum staying over with me and after a very meat-heavy week with Slow Cooked Brisket, Beef Bourguignon and Lamb Shoulder on the menu I decided to cook a nice healthy fish dish – I also wanted something easy and quick so that I wouldn't have to spend too much time preparing it, leaving us plenty of time for a catch up.
I settled on a salmon dish and decided to do an all-in-one traybake as they're so easy to prep, cook and more importantly clean-up!  Who doesn't love just having one pan to wash!
So to start with, I preheated the oven to 180C, sliced up the chilli, crushed the garlic and squeezed the juice from the lime.  I put this into a ziplock plastic bag along with the salmon fillets and massaged the marinade into the salmon making sure it was fully coated.  Then I put this to one side while I prepared the vegetables.
The beauty of this dish is that you can use whatever vegetables you have in the fridge that need using up.  Anything works with this and tonight I just happened to have broccoli, asparagus, courgettes and cherry tomatoes.
I chopped the broccoli into small florets and sliced up the courgettes.  These would take longer than everything else to cook, so needed to go into the oven first.  I arranged them in  the bottom of the baking dish and poured half of the olive oil on top of them.  I seasoned well with salt and pepper and then tossed everything around so that it was all coated with the oil and seasoning.  The dish then went into the oven for 15 mins to begin cooking.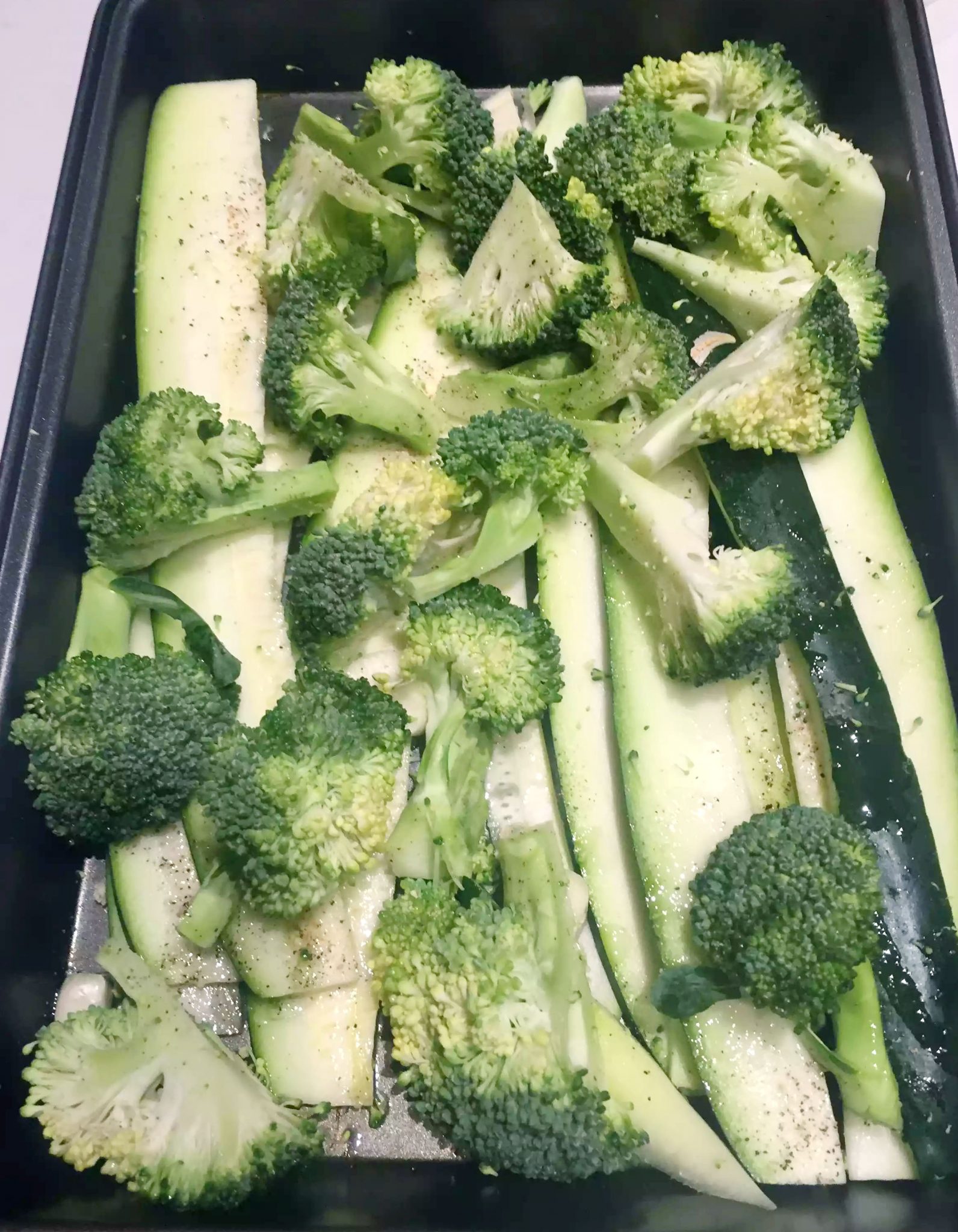 After 15 mins I pulled the dish out and added the two salmon fillets, the asparagus and the cherry tomatoes.  I drizzled the rest of the oil over the top, a bit more salt and pepper, and it was back in the oven for another 15-20 mins depending on how you like your fish.  I like mine pretty rare so I would only cook it for about 12mins but this is probably way too rare for most people!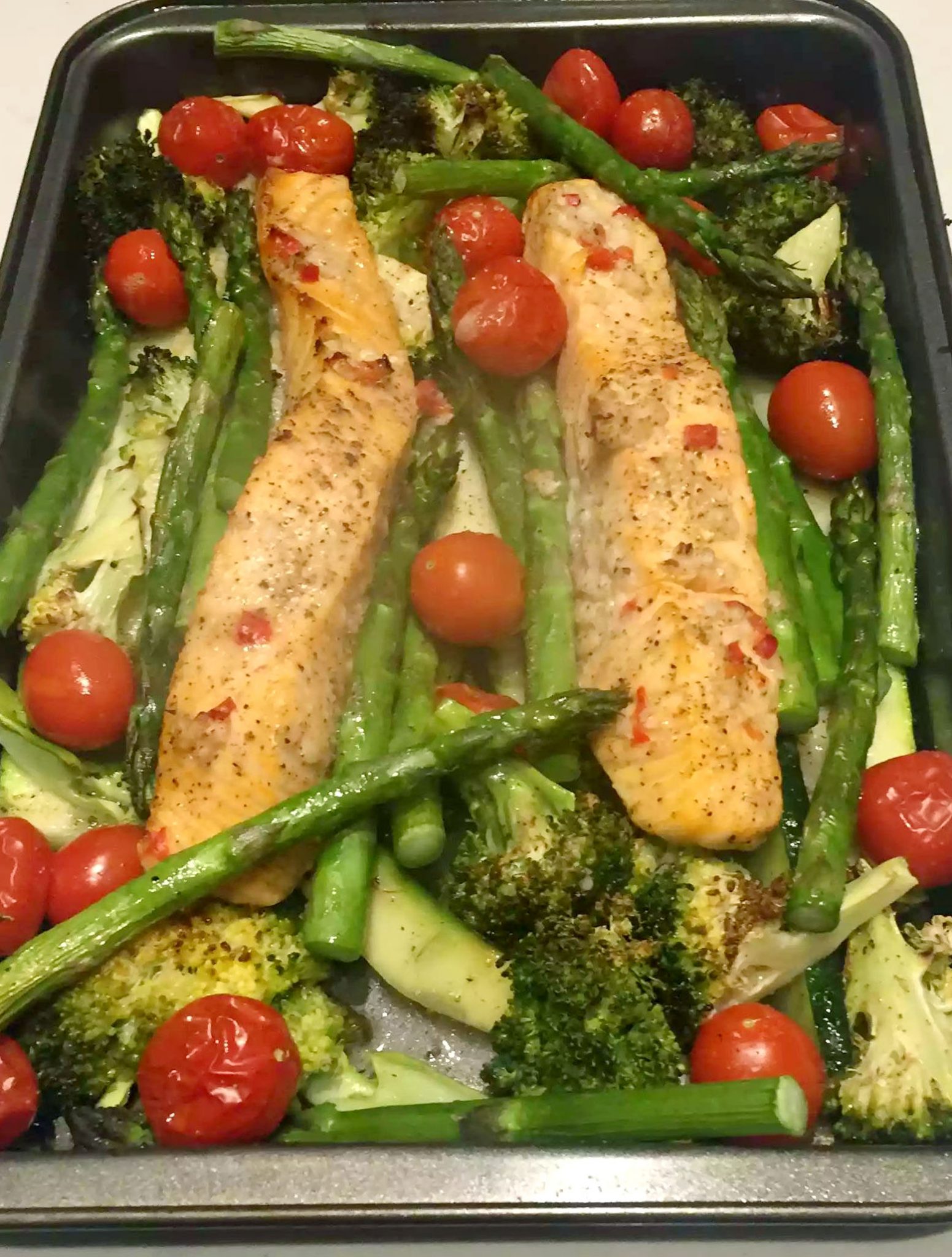 This served two of us and made a very fresh, light supper – much needed after the heavier meal of the week before.  The citrus, chilli and lime jazzed up what could otherwise have been a bit of a standard dish and it was nice to get a dose of plenty of vegetables – 4 of your 5 a day in one dish!