This weekend we had a small family reunion on the cards!  Some of Dan's family live overseas and they were in the country so we decided to throw a celebratory BBQ.  And every good BBQ deserves a little bit of sparkle!  Recently I was gifted some sparkling apple wine from Thatchers Family Reserve and it seemed like the perfect celebratory excuse to open a couple of bottles.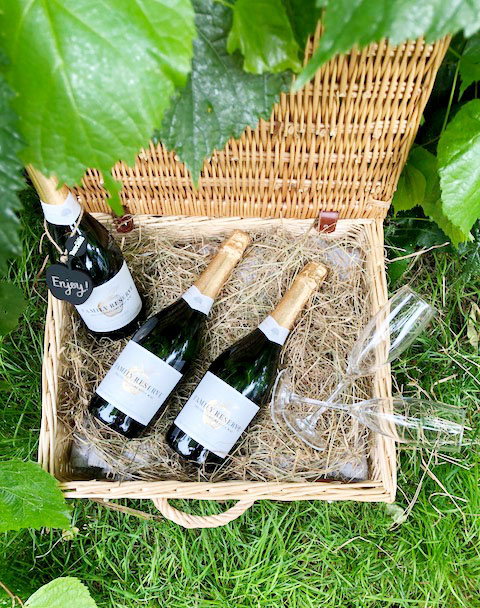 The sparkling apple wine comes in elegant bottles and is the perfect addition to any celebration.  It has been created in Somerset from an old recipe for "champagne cider."   The recipe dates back to the 1900s and Thatchers have brought it back as an elegant alternative to sparkling wine or champagne.
It was an absolutely gorgeous day and the Somerset sparkling apple wine was chilled to perfection.  There's always something about popping a cork that starts a celebration off with a bang…literally.  It seems so much more decadent than opening other types of drinks.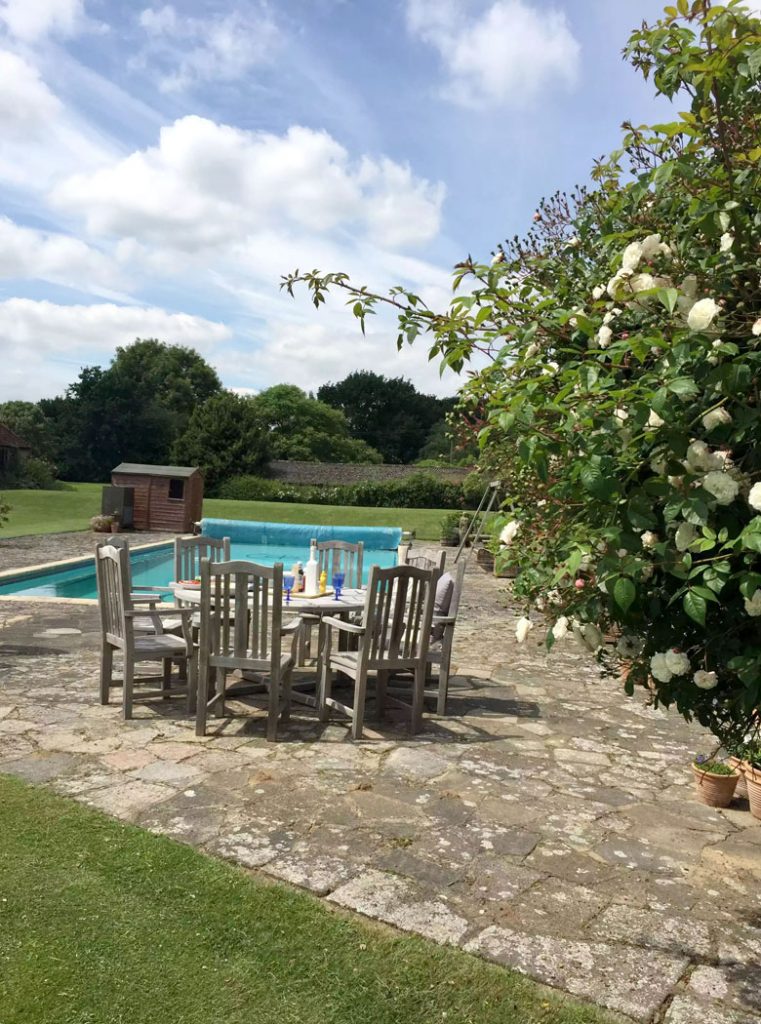 We popped open the bottle and started with the sparkling apple wine as Dan got down and dirty with the BBQ.  It had a sweeter taste than champagne or sparkling wine and the bubbles were a lot gentler.  The colour was a lot lighter than I was expecting.  In a glass it would be almost impossible to tell that it wasn't champagne!  This would be perfect for anyone who likes a slightly sweeter glass of fizz as you can definitely taste the fruitiness.  The apple flavour comes through well and it is a very delicate drink.  It was a complex flavour with a long finish and I loved it as an aperitif!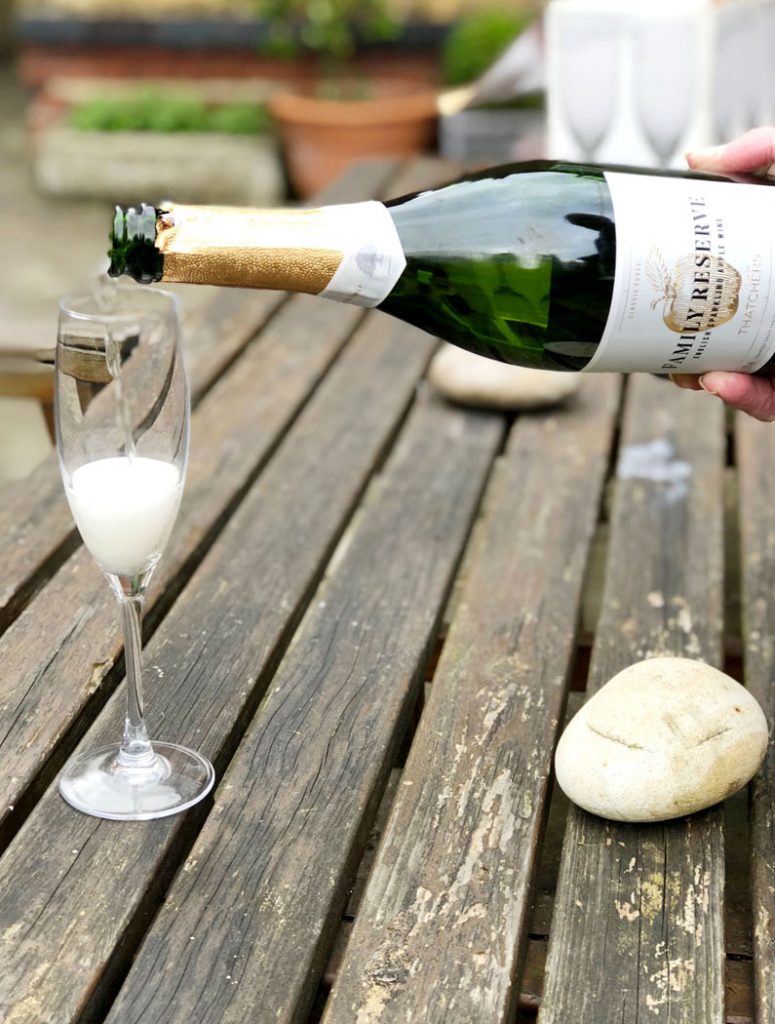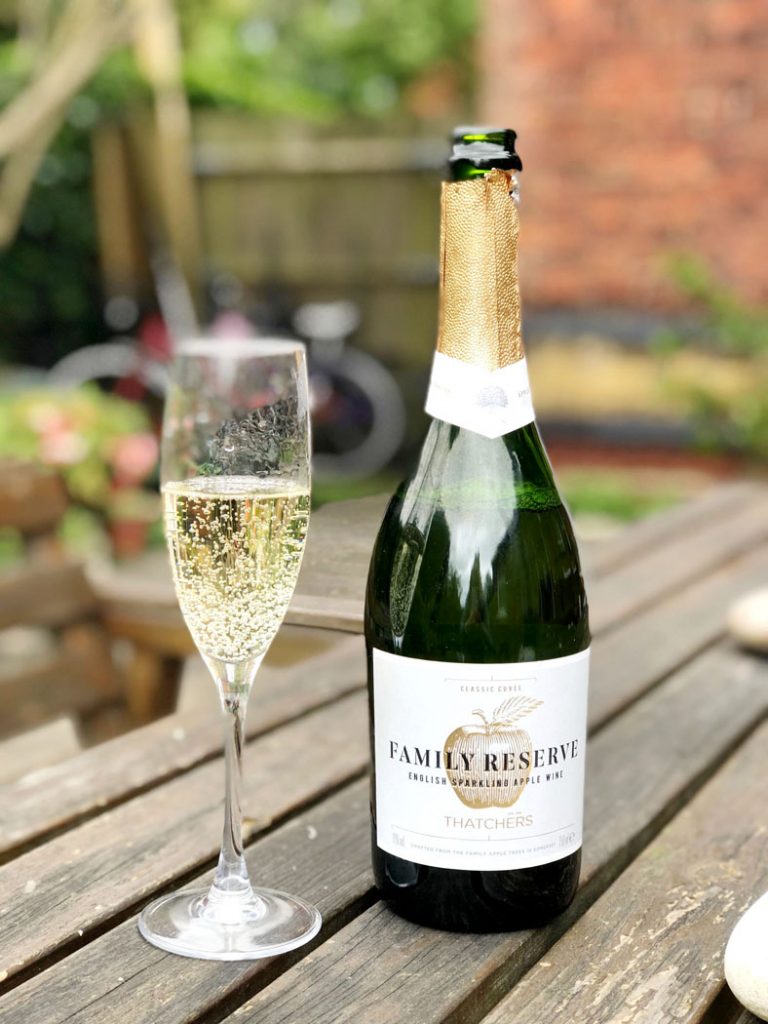 We all enjoyed a glass as the food was cooking and then it was time for the meal.
When the food was ready we all sat down to a delicious spread which included some beautiful salads and of course plenty of meat.  Chicory Salad with Roquefort and Walnuts, Tomato and Onion salad, so many delicious flavours.  The burgers were cooked to perfection as well.
We decided to continue with the sparkling apple cider throughout the meal to see how it paired with the food.  I thought it went really well with the sausages which comes as no surprise.   Pork and apple are known to pair well together and this was definitely the case.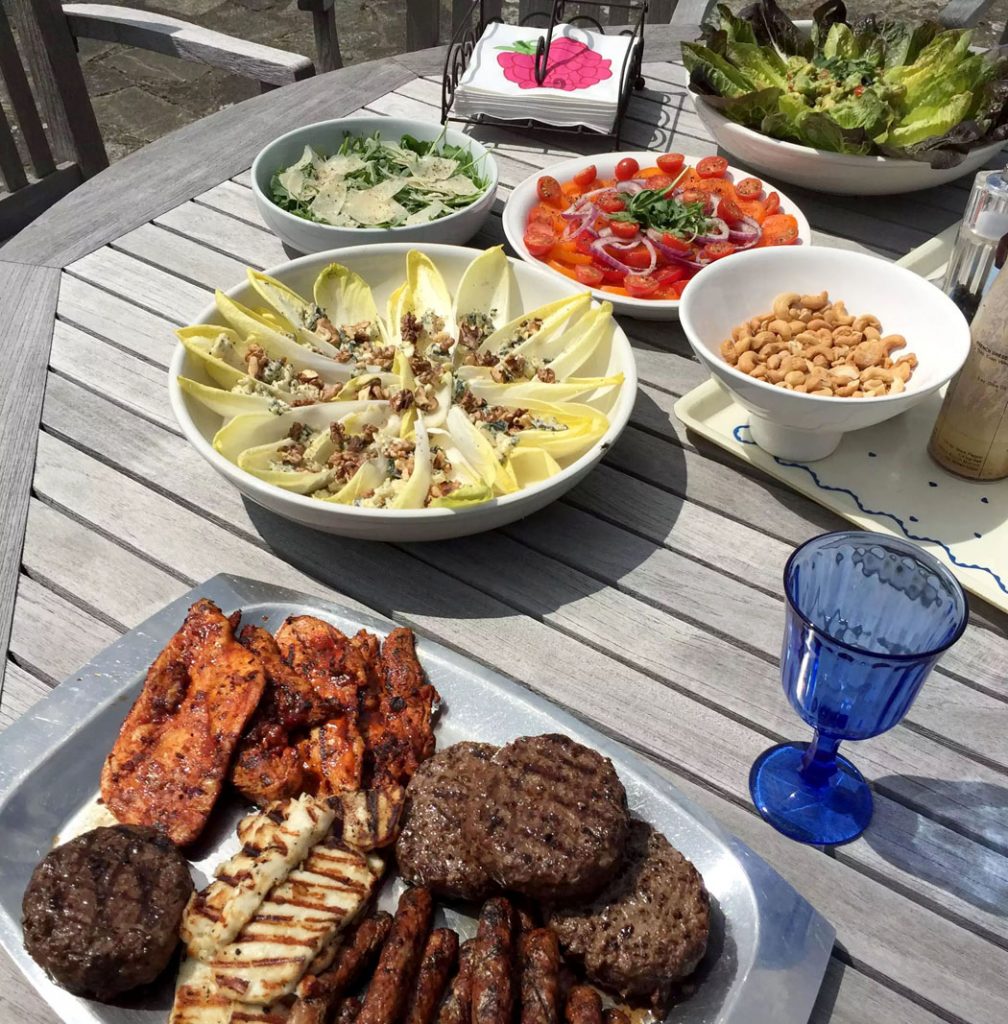 I think it would go well with dessert too as the sparkling apple wine is quite sweet.  We were too full from the main meal to test the theory but we'll be giving it a go in the near future
At a cost of less than £10 a bottle the sparkling apple cider is very affordable for large gatherings.  Perfect for your next celebration or special event.  So cheers!  And give sparkling apple wine a try this summer!
This post is Sponsored by Thatchers Special Reserve but as always, all opinions are my own.

Pin it for later