London's Best Curry House is a bold statement to make so when I was invited over to City Spice in Brick Lane, I jumped at the chance.  City Spice have just been voted Best Restaurant in London at the Asian Curry Awards.   They have previously won Best Restaurant at both the Bangladeshi Caterers Awards and the Masterchef Awards so they're definitely taking the London Curry Scene by storm.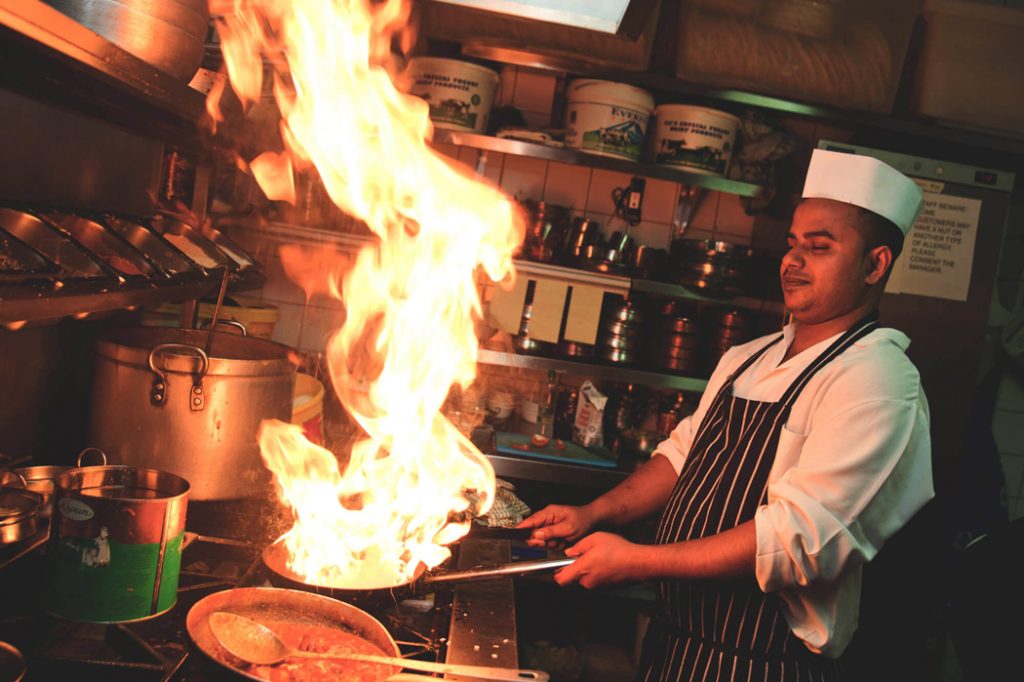 Curry, and Indian food in general, is a surprisingly good option for anyone on a grain, gluten and sugar-free diet.  The base of most curries is a paste made from toasted spices, oil, onions and garlic.  The act of slow cooking it thickens it enough that no flour is necessary.  Any traditional curry will naturally be gluten-free and if you choose another option instead of rice, you've got yourself the perfect meal. I like to have my curries with Cauliflower Rice or with a vegetable side dish like Tarka Daal or Cauliflower Bhaji.
We arrived at City Spice to a warm welcome from Abdul the owner who showed us to our table.  It was lucky we'd got one waiting for us as there was a queue of people waiting for the next available one. The amount of people made for a really buzzy environment.  Lower lighting would have given the place a more atmospheric feel but that's just me being picky!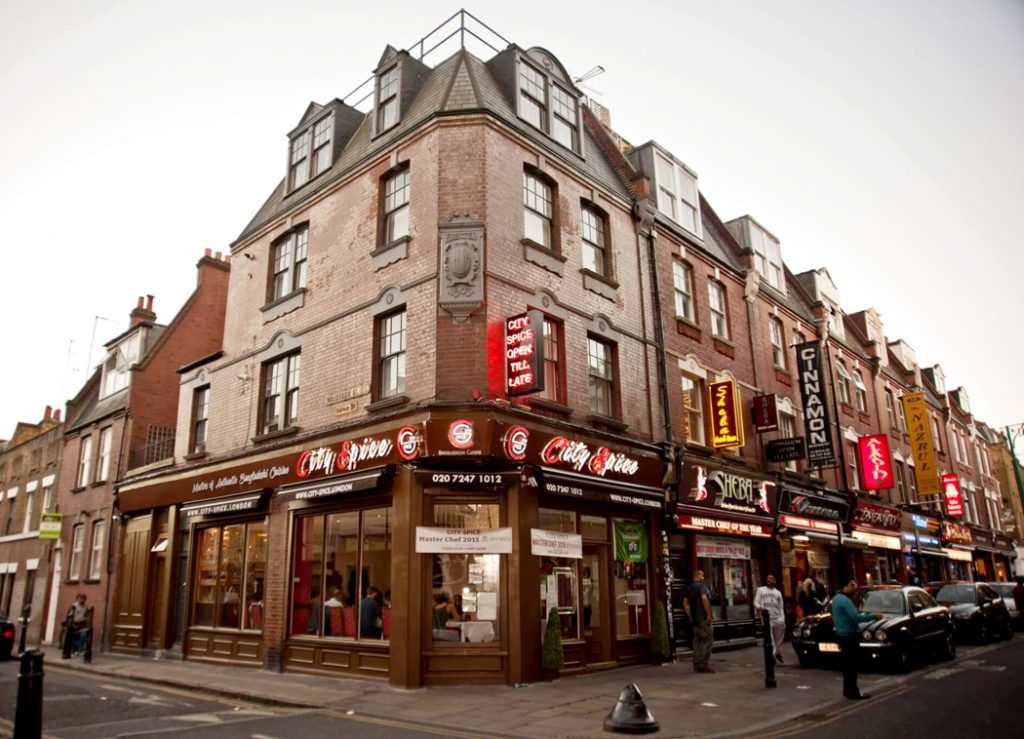 We sat down and ordered a bottle of the Semillon/Chardonnay blend, white wine.  All their wines are very reasonably priced with nothing over £30 a bottle although there is nothing really special on the menu.  But then you don't come to London's Best Curry House for the wine – you come for the food!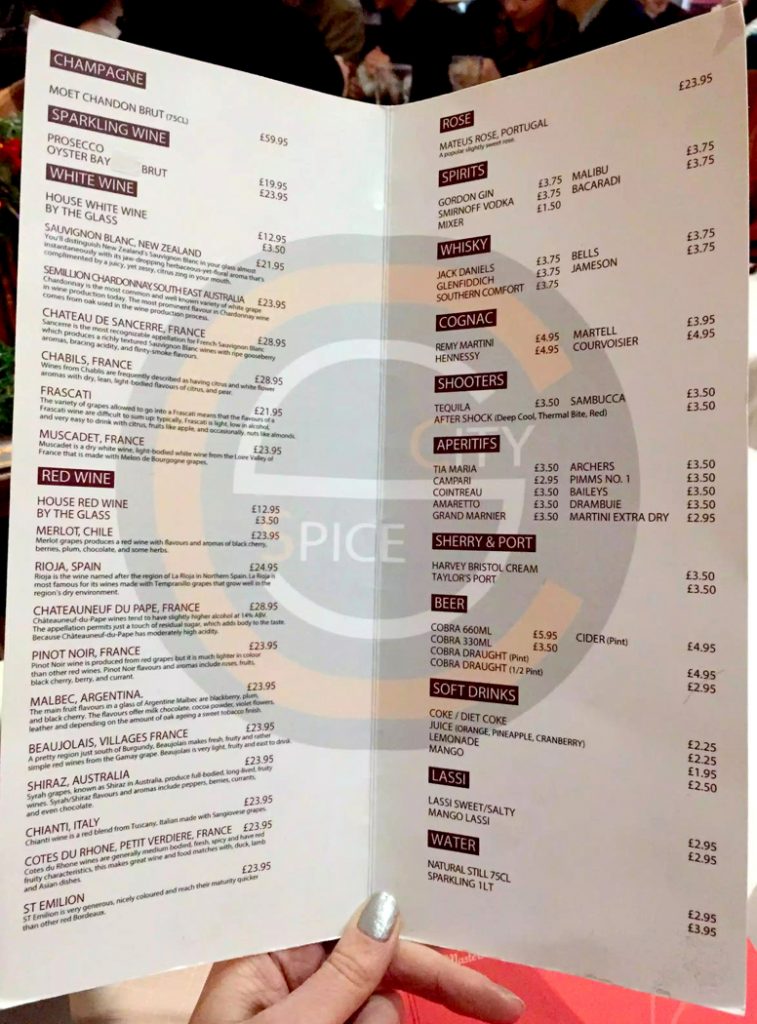 We were given Poppadoms and dips to munch on while we took a look through the menu.  It was a good job we'd got the snacks as the menu is pretty extensive!  Everything from the standard dishes you would expect in any curry house to some more interesting and different 'Speciality Dishes.'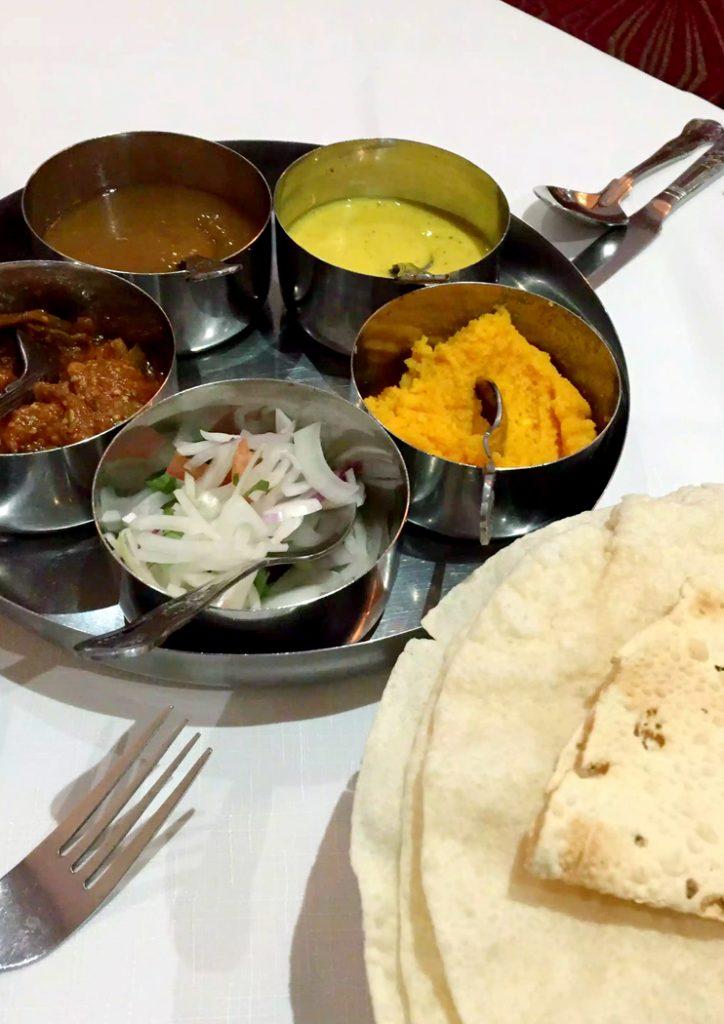 Normally, at the beginning of a meal you get the 'bread basket' which means I go hungry!  But when it's poppadoms I can dive in with everyone else.  Made using gram flour (lentil flour) they are fine for me to eat.  I love dipping them in the raita (yoghurt sauce).  Most of the other sauces are not options I can eat.  Mango Chutney for example is packed full of sugar!
We looked at the menu as we were munching and I was thrilled to see the notice on the front!  All of the dishes at City Spice were gluten-free except the breaded options!  Fantastic, this meant I knew there was going to be no hidden flour in any of the sauces so I could take my pick from the whole menu!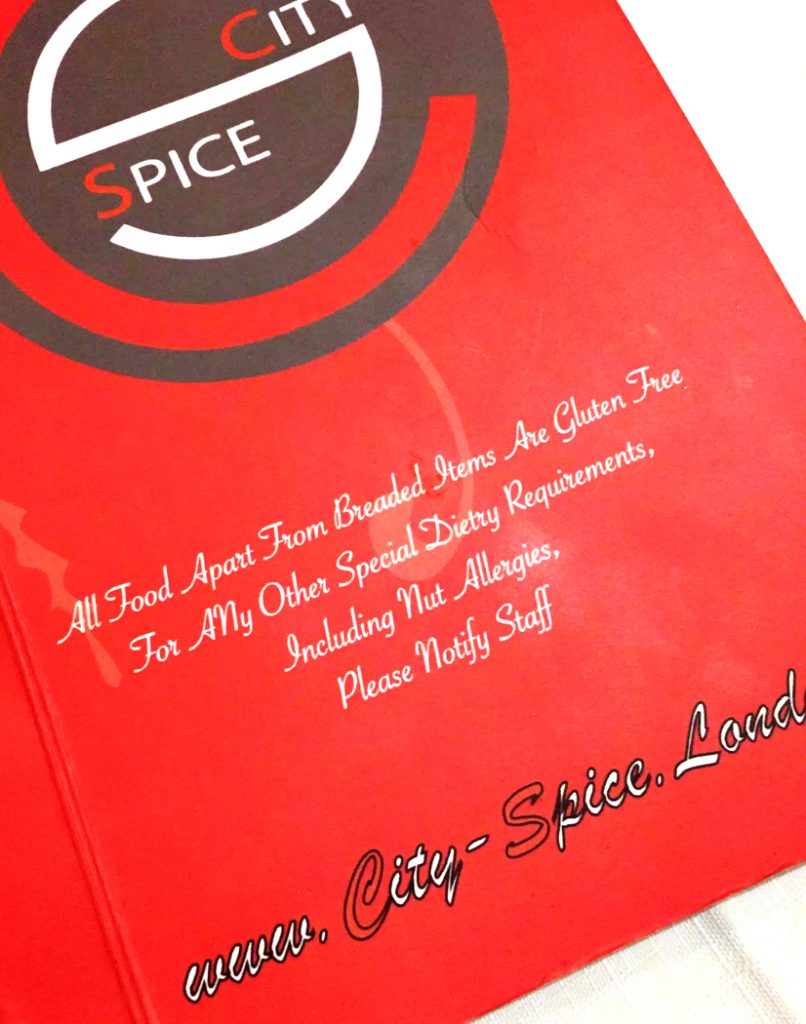 We decided to order everything to share.  We started with the Lamb Chops (£5.95) which were marinated with fresh ginger, garlic, herbs, yogurt and ground spices.  They were then slow cooked in the tandoor and served with a salad.  We also ordered the Mixed Kebab Cocktail (£5.95) which was an assortment of chicken and lamb tikka pieces along with minced lamb kebabs.
When they came out they looked fantastic.  Well cooked with a small amount of char on the outside, and the meat was tender and succulent.  I found myself liking the minced meat kebabs the most which really surprised me!  I loved the amount of flavour that they were able to get into the meat.  The roasted peppers and onions were delicious too.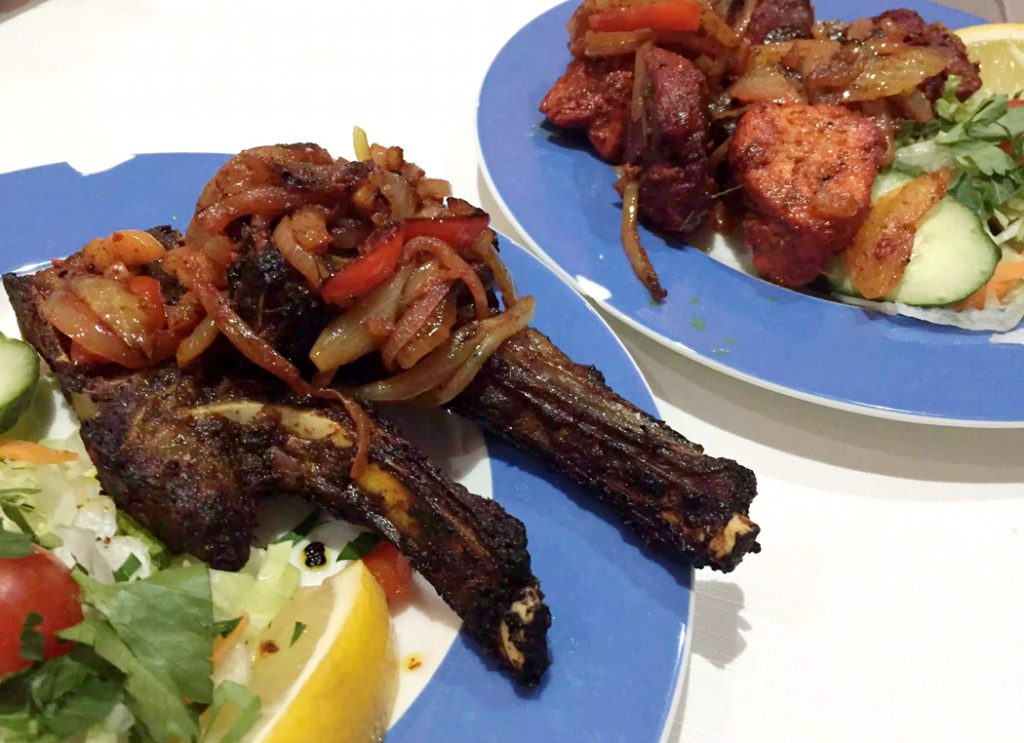 Then it was time for the main courses.  We went for two of the City Spice House Specialties so we could really get a taste of the food that they're famous for.  I ordered the Sylheti Lamb Shank (£15.95).  It was described as a tender lamb shank, cooked Bengali style.  This meant it was slow roasted with aromatic herbs, spice and saffron.  I ordered a portion of Tarka Daal to have with it as rice isn't an option for me!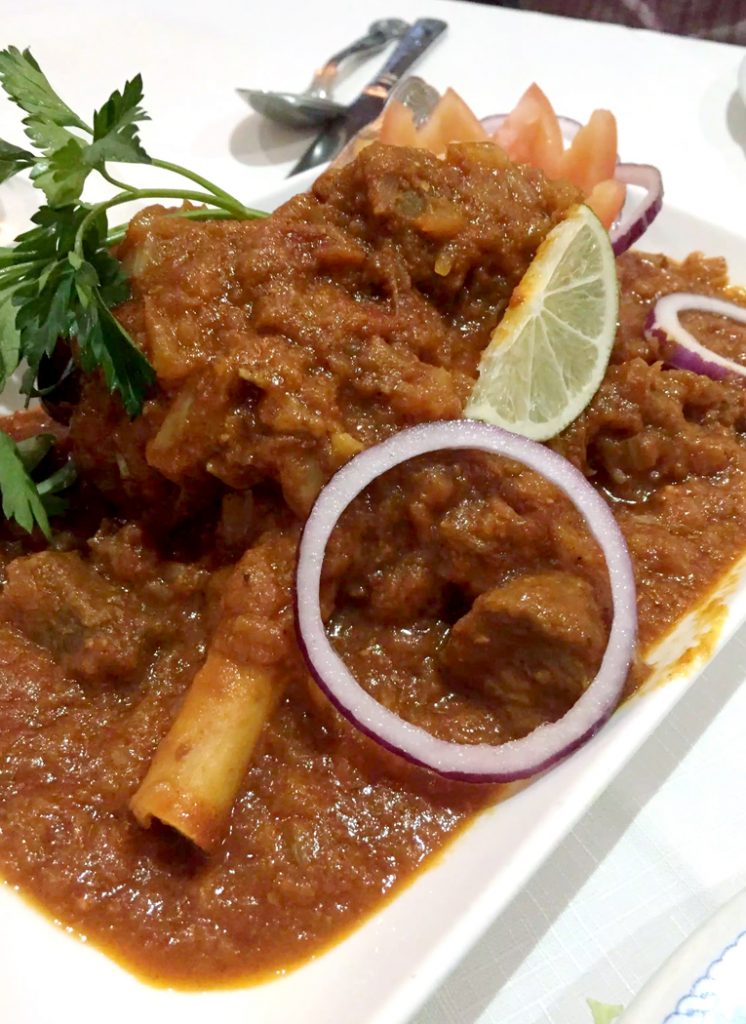 The menu was huge and I was intrigued by all the fish dishes as they're not normally something you see a lot of in an English Curry House.  You also had all the old faithful dishes too from Korma to Biryani to Jalfrezi etc if you're not in the mood for being adventurous!
Dan chose the (£12.95) Lamb Thatful Tanga Bhujon (can you tell we like our lamb curries?) as we wanted to try one of the more 'traditional curry type' dishes too.  He ordered it with a side of Pilau Rice.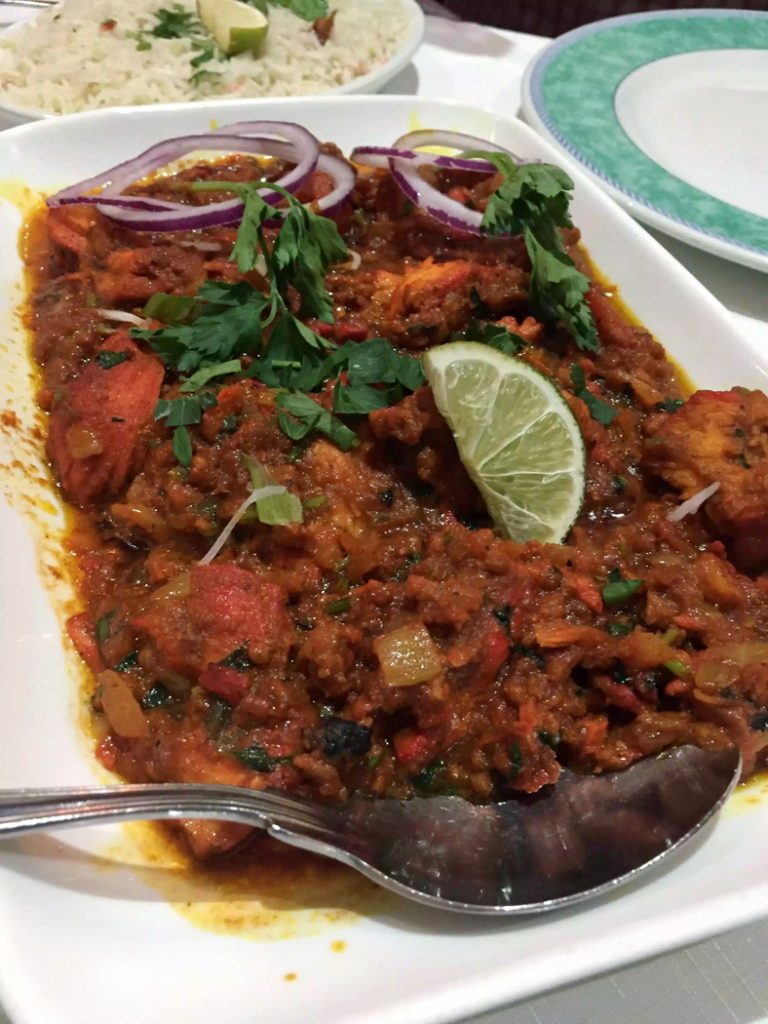 The lamb shank was spectacular when it arrived on the table.  Falling off the bone and coated in a delicious spicy sauce.  (We like our curries quite hot but there are plenty of milder options!)  I loved the tenderness of the meat and the real punch that the sauce has.  It was definitely the best dish of the night.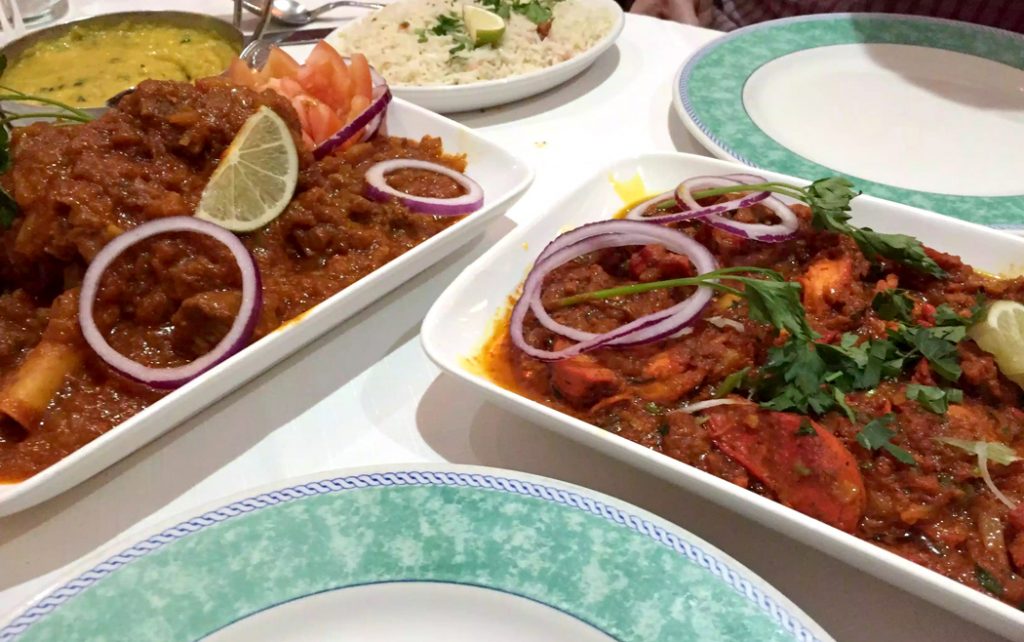 Dan's curry was very flavourful too and you could taste all the spices as the heat from the chilli was not too overpowering. The sauce was spicy but also sweet and sour which made for a really unique flavour.
City Spice is certainly a popular choice for dinner.  In fact, people were streaming in and out all night.  I didn't look downstairs, but it must be like the tardis.  So many people came in to eat that night and I didn't see Abdul turn anyone away.  He must have found space for them all somewhere!  I'd definitely recommend booking though.  It's a popular spot and with all the recent publicity and accolades it's only going to get busier!
We loved our meal there.  The dishes were really interesting and flavourful.  We'll definitely be back to try the fish dishes and the amazing Spiced, Roasted Chicken!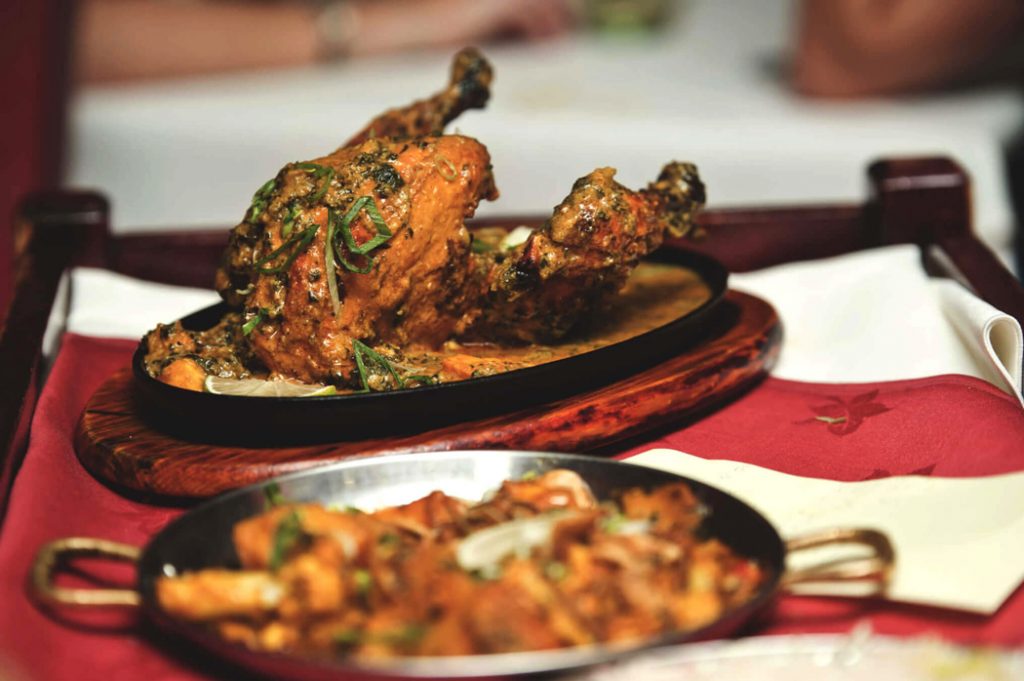 138 Brick Lane
London
E1 6RU
020 7247 1012
Pin it for later