Christmas is a busy time!  Towards the end of November, Hyde Park in London ceases to be a peaceful haven of tranquility for walkers, joggers and cyclists.  It turns into the madness that is the Winter Wonderland.  Neon lights, fairground rides and attractions as far as the eye can see.  Bavarian beer houses, ice sculptures and food stands and we had decided to throw ourselves into the middle of it.  What better way to spend an evening than meeting up with some friends to enjoy the festivities.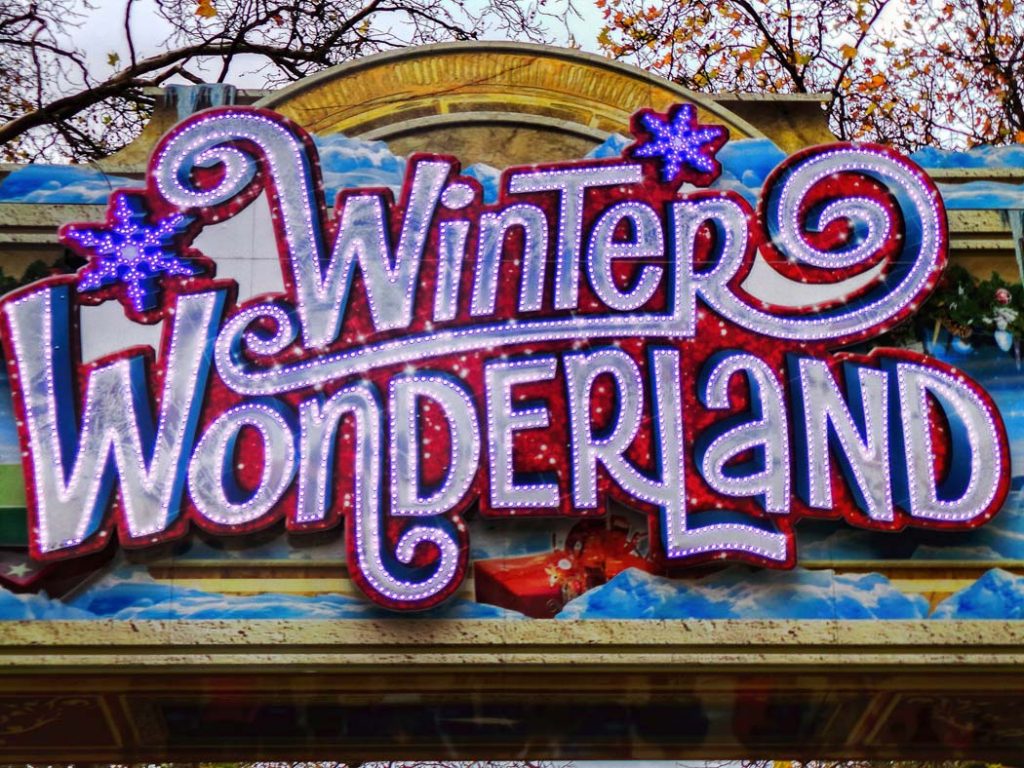 I'd been to the Winter Wonderland in Hyde Park once before.  It was a few years ago and remembered it as a sea of people, so crowded that you could only move as fast as the person in front on you.  It didn't make for much of a relaxing or festive experience, but I'd agreed to give it another go this year.  More by luck than judgement, we seemed to plan it exactly right.  Apparently our friends showed up at 7pm and had to queue for 20 mins to get in but when we arrived just after 7.30pm we walked straight in.  It's free to enter the Winter Wonderland but you will need to pay for all the attractions once inside.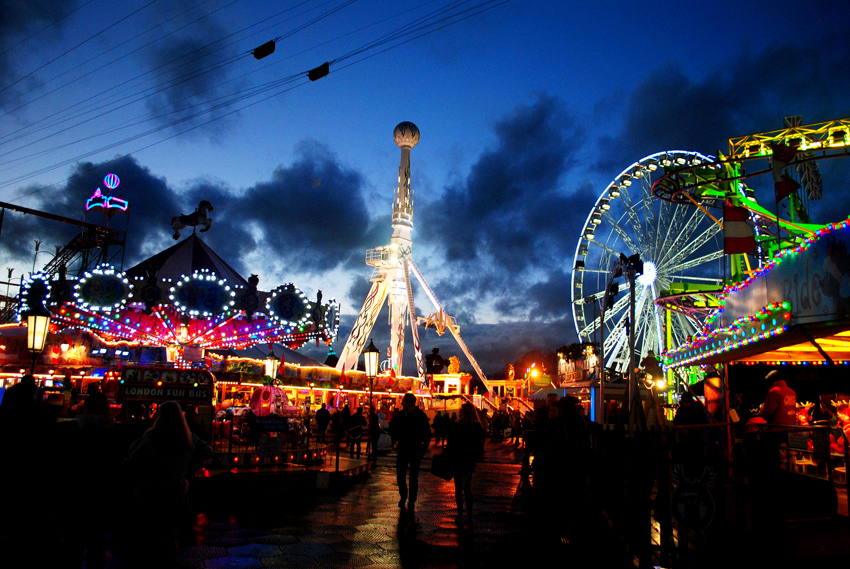 Once inside your are hit from all sides by the sounds, sights, noises and smells of a fairground.  I'm reliably informed that most of the attractions are from Oktoberfest in Germany.  They make their journey to London after October to become a Winter Wonderland.  Maybe it was the time of night but it seemed much less crowded than when I'd been before.  I think the kids had gone home for the evening – it was definitely a much older crowd this time around.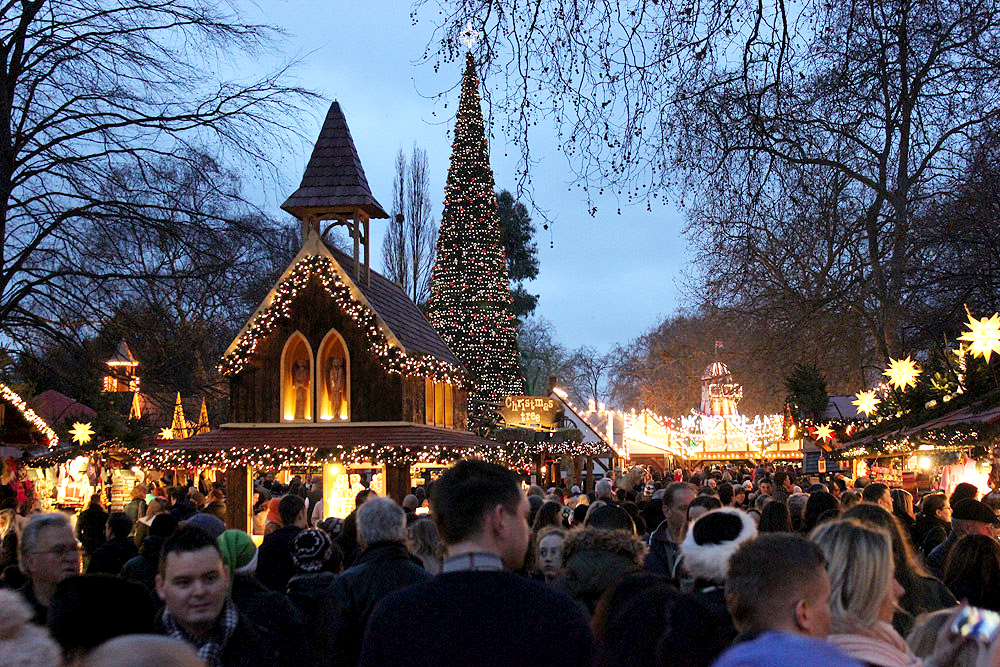 We headed to the German Beer House to meet our friends and indulged in some Gluhwein while we stood around catching up.  There were plenty of drinks on offer to tempt us.  Hot apple cider, German beer in those huge steins, hot chocolate with Kirsch, it all looked so delicious.  Soon everyone started to get hungry…definitely not a problem in the Winter Wonderland!
There was food everywhere…everything you can imagine, from burgers and hotdogs to hog roasts, sweets, churros, noodles, and candy floss to pizza!  Definitely something for everyone (except maybe me?)  Being grain, gluten and refined sugar free I was pretty sure that I wouldn't find anything I would be able to eat. I was more than excited to find the a stall selling flame cooked salmon!  I ordered a portion with a side salad and it was delicious!  They also sold my personal favourite that just screams Christmas to me!  Roasted chestnut carts were set up all over the place so I just had to indulge!
Bellies full, we wandered around the stores for a bit and found shops selling everything you could imagine to do with Winter and Christmas.  From Christmas Decorations to scarves to hats, candles, gifts, handmade jewellery, soaps and cosmetics, to toys and games.  Pretty much anything you could ever need and plenty you'd never need!  At this point I should probably point out that in the Winter Wonderland, cash is definitely King.  There are quite a few ATMs dotted around the park so you can get cash out but most places won't accept cards.  Also, to get on the rides you need to purchase tickets at the special booths as the rides don't accept cash either.
Speaking of rides, we decided that we just had to go on one.  We thought about the big Ferris Wheel that dominated the Winter Wonderland skyline.  It towers over everything in the park and would have an amazing view, but then decided on something a bit wilder.  We went for one that spins you every which way, upside down whilst throwing you into the air!  Right up my street but maybe not some of the others judging by their expressions!  It was great fun but I think the scariest part was the price – £8 for 4 minutes!!
There are so may rides to choose from.  From rollercoasters to fun houses, ones that spin you to ones that drop you from great heights.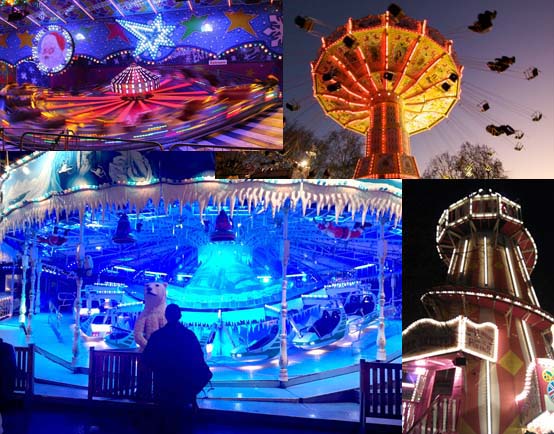 And if you prefer something more sedate, there's always the classic carousel!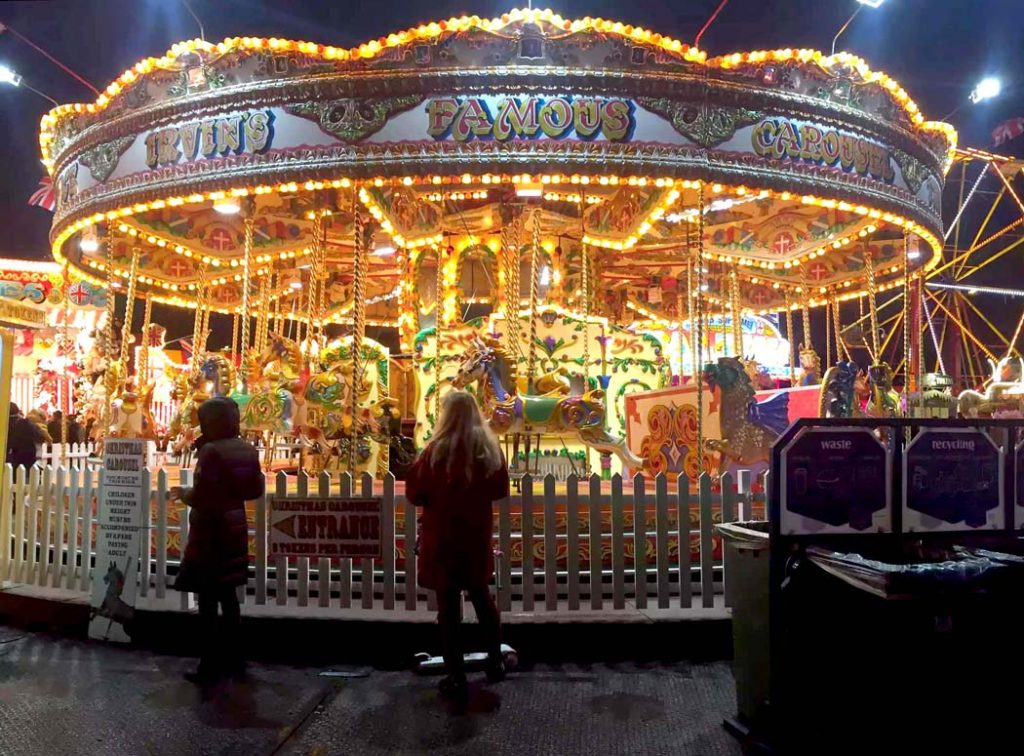 If scary rides aren't your thing there's plenty of other options.  In fact, there's so much on offer to do there, that in the few hours we had, we barely scratched the surface!  There's a huge Ice Skating Rink (pre-booking tickets online is recommended) which is the largest in Europe!  There's the Magical Ice Kingdom where you can wander around amazing ice sculptures.  You can even visit the Circus or watch Cinderella on Ice.  And of course, what would a Winter Wonderland be without Father Christmas.  You can visit Santa's Grotto, sit on his knee and have your photograph taken!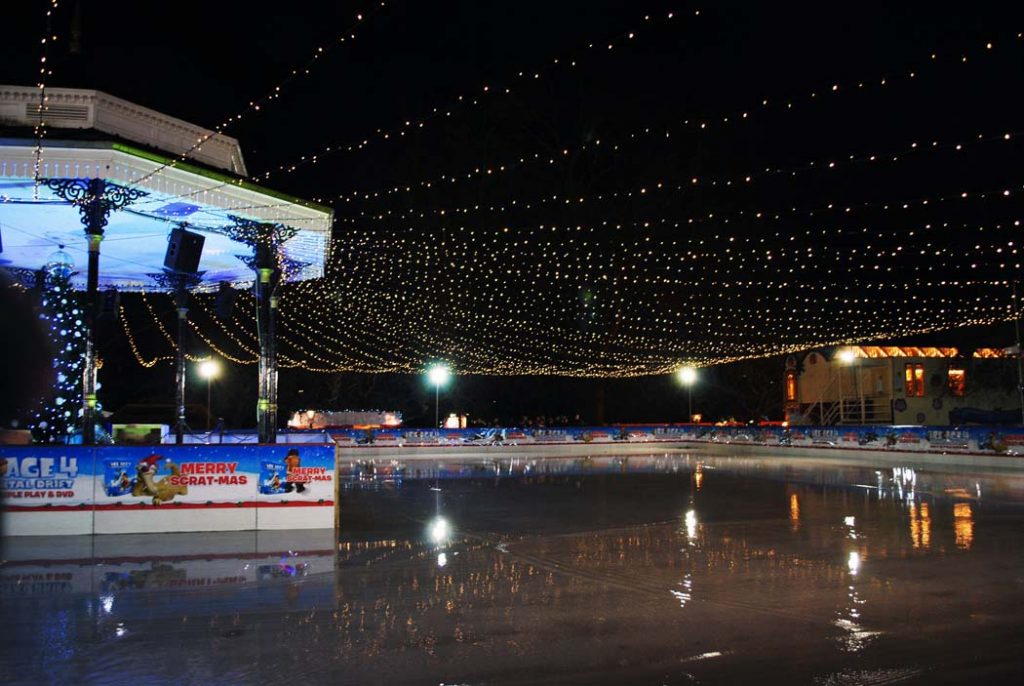 After our ride, we decided another drink was in order so we headed to the famous Carousel Bar.  It's a bar that rotates whilst you stand at it.  There's so many novelty bars here from the Ice Bar to the Ski Lodge, to the German Beer House that there's bound to be something for everyone.  I even found myself a Princess Bar!!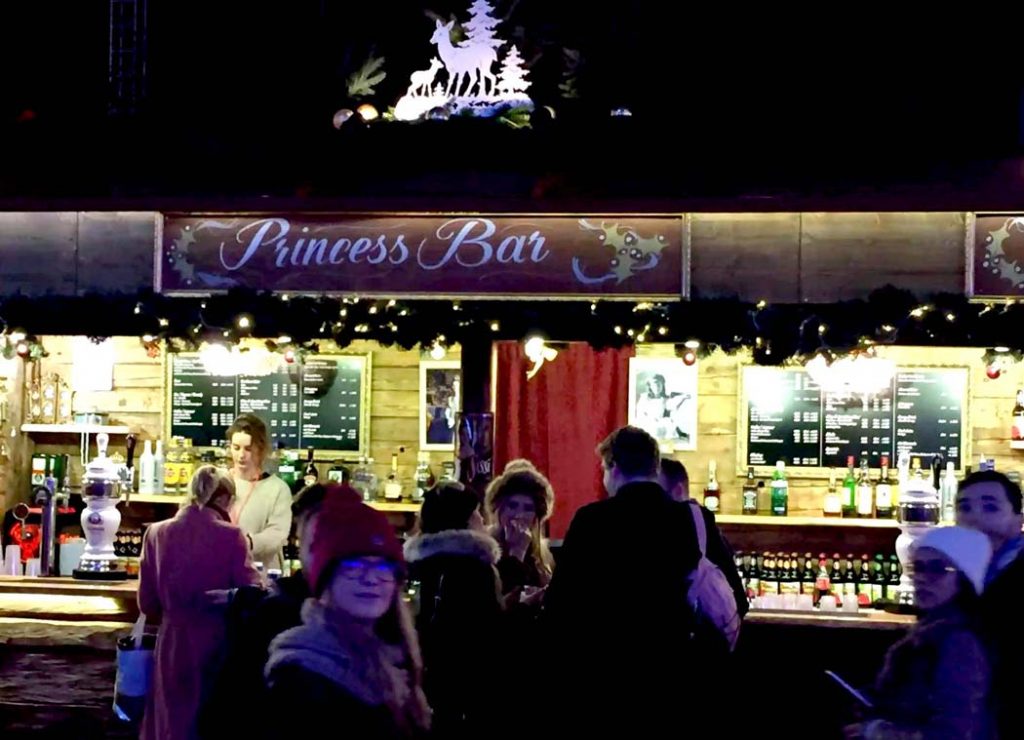 We decided that we couldn't leave the park without a memento of our evening so we played some of the fairground attractions.  I'm the first one to admit that these are usually a con and pretty impossible to win but Dan seemed to have a natural gift.  From throwing balls into pots and smashing plates and rifle shooting and spinning the roulette wheel, we came away with quite a stash!
Dan definitely regrets winning these now since they've taken up residence in our flat!
We had a really fun (but expensive) evening and the whole place felt magically festive and really got us into the Christmas Spirit.  I'd definitely recommend Winter Wonderland to everyone – especially big kids like us!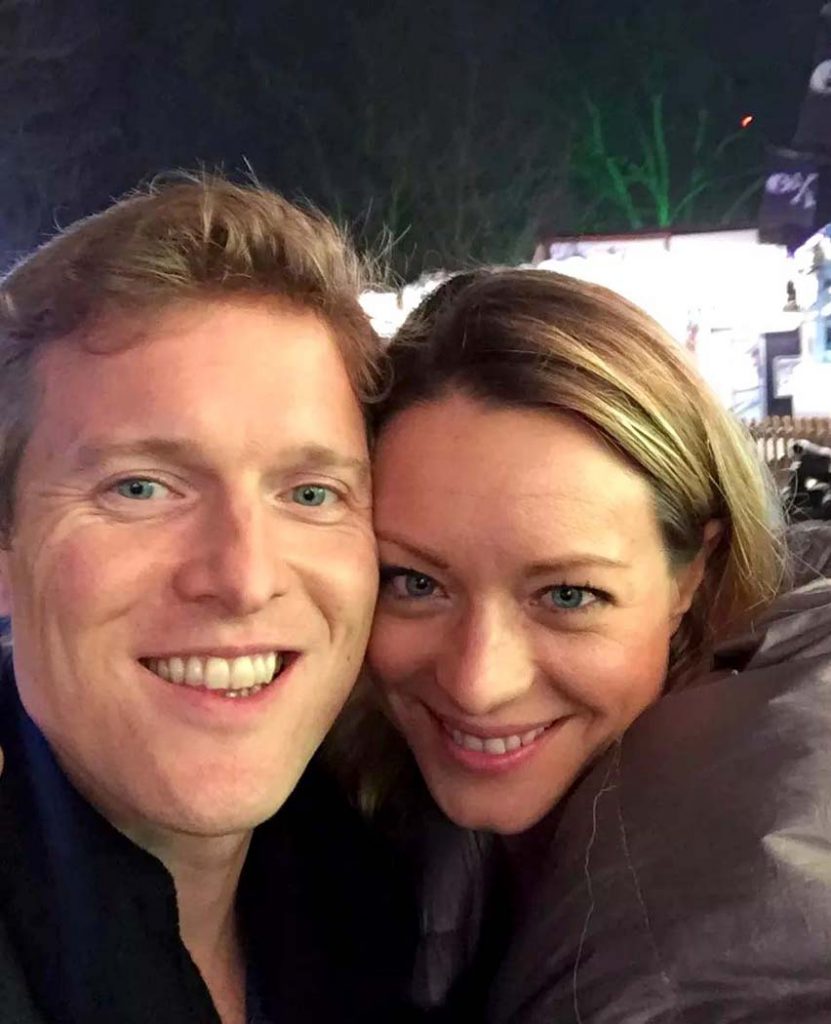 MERRY CHRISTMAS EVERYONE!
Visit the official Winter Wonderland Hyde Park website for more information.
Pin it for later