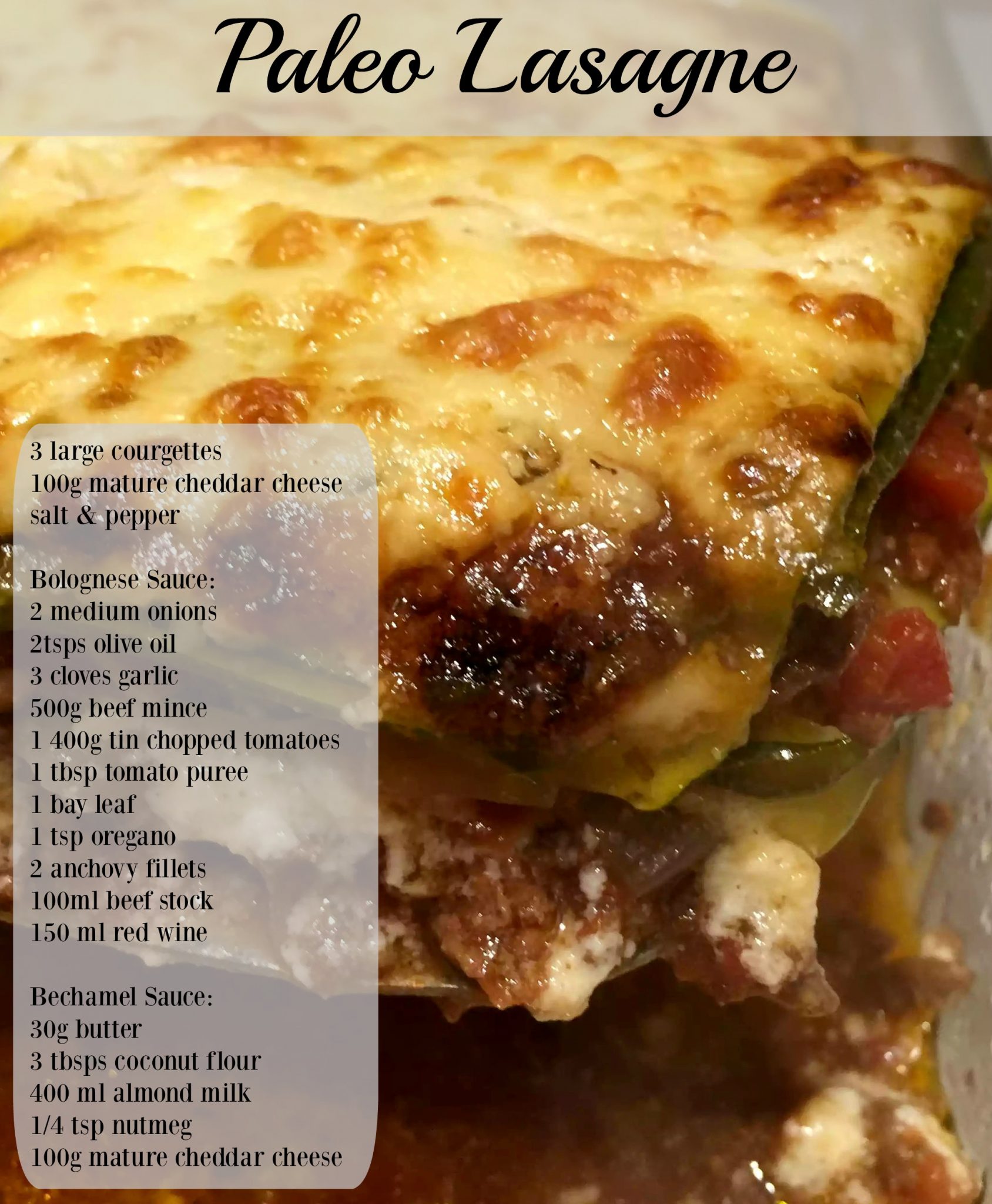 So I bet you could see this coming a mile off…this week I've made bolognese sauce and béchamel sauce…which obviously come together best in a lasagne!  It's one of those foods that I miss, and to be honest I've never cooked before, mainly because I thought it was too time consuming.  Well the answer to that is, pre-make the bolognese and always have some frozen in the freezer.  Then, whenever you want to make a lasagna, the meat is already prepped and all you have to do is make the béchamel.  This is a great meal to prep beforehand and pop into the oven when you have guests over – family style dining!
So to start with, make the Bolognese Sauce in advance using this recipe – it will take you 3 hours in the oven or 8 in the slow cooker to be at its best so this is not really a recipe you can start once you get home from work!  
Then you need to make the béchamel sauce using this recipe here.  I also added 100g cheese to the bechamel sauce and stirred it through until it melted, for a richer taste in the lasagne recipe but feel free to leave that out.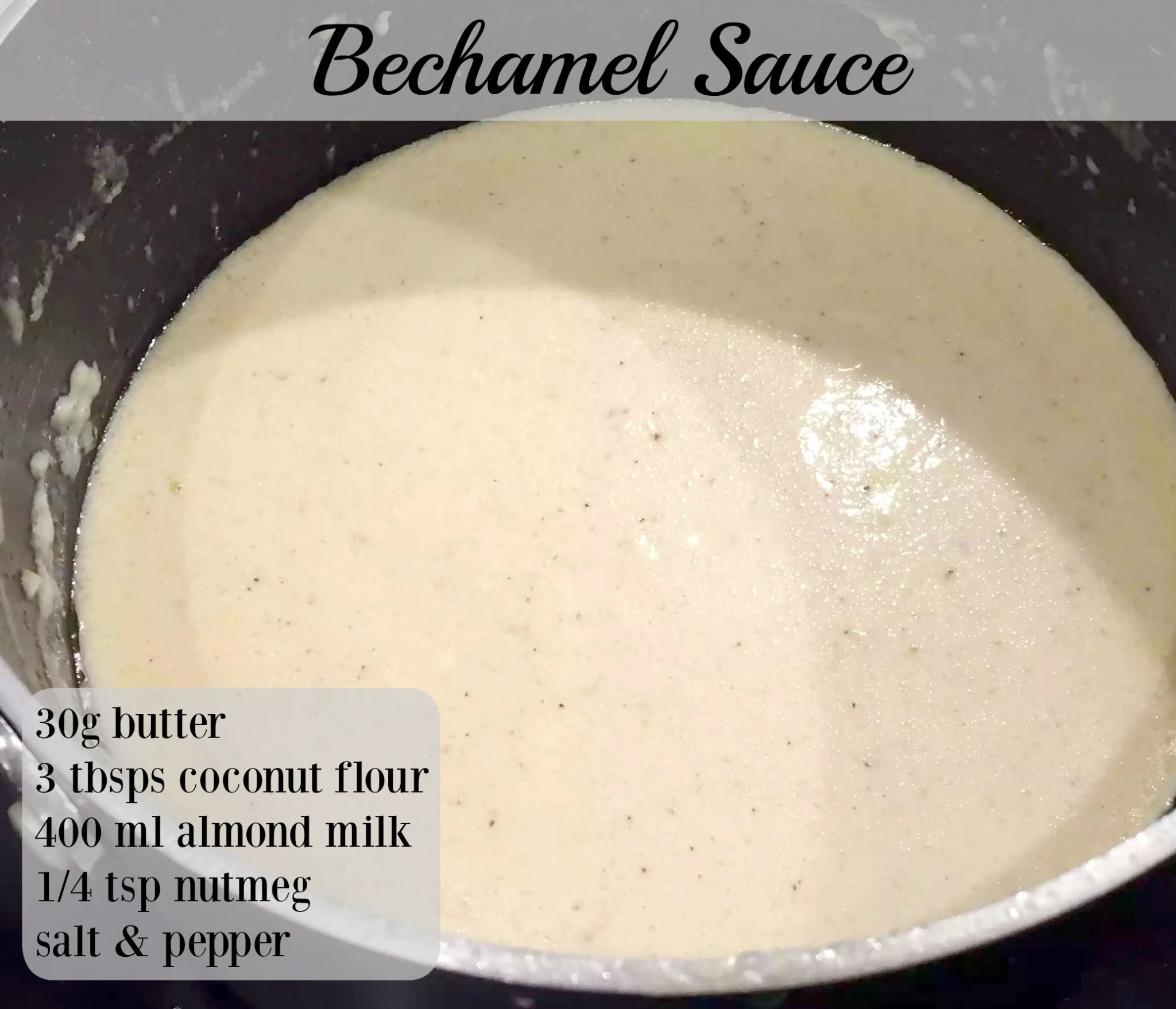 Whilst the béchamel is thickening you can make your 'lasagne' sheets.  I used courgette in this recipe but equally you could use aubergine, any squash that you like, carrots etc – basically any vegetable that you can make long thin strips or ribbons from.
I used a potato peeler and peeled long thin slices from one to the other of the courgettes (if you have a mandolin this would be much easier – but I don't! (Xmas gift idea!))  It doesn't matter if some of the slices break off halfway etc, they don't have to be pretty, just thin.
If you're cooking it straight away, preheat the oven to 220C at this point, and then it is time to assemble the lasagne. Using an oven proof dish, spoon in a layer of bolognese sauce to completely cover the bottom of the dish, about a centimetre thick.  Then cover the bolognese with a thin layer of béchamel, just enough that it covers all the meat so that you can't see it – maybe do a better job than I did!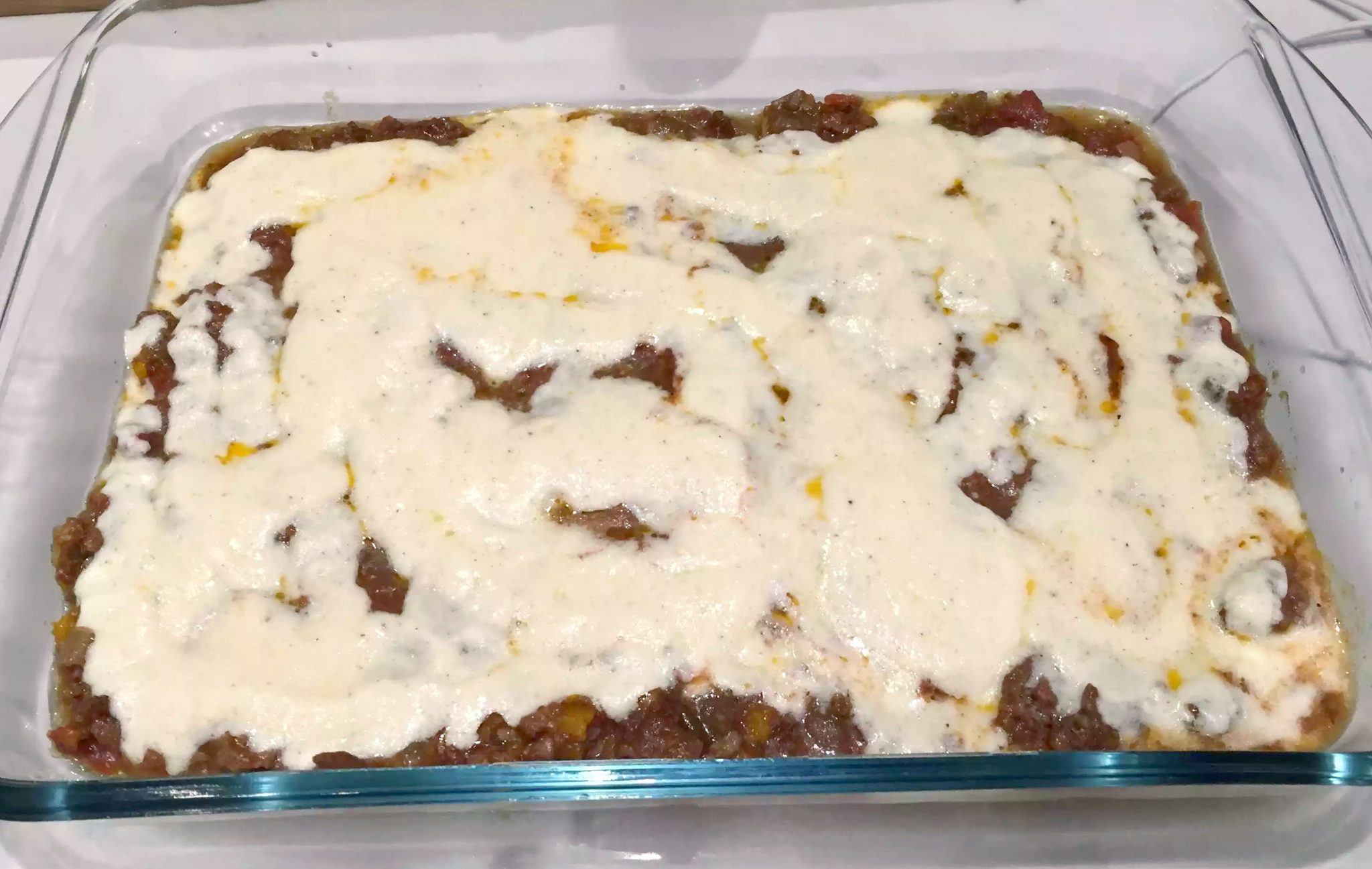 Layer the slices of courgette on top of the béchamel, covering the entire dish.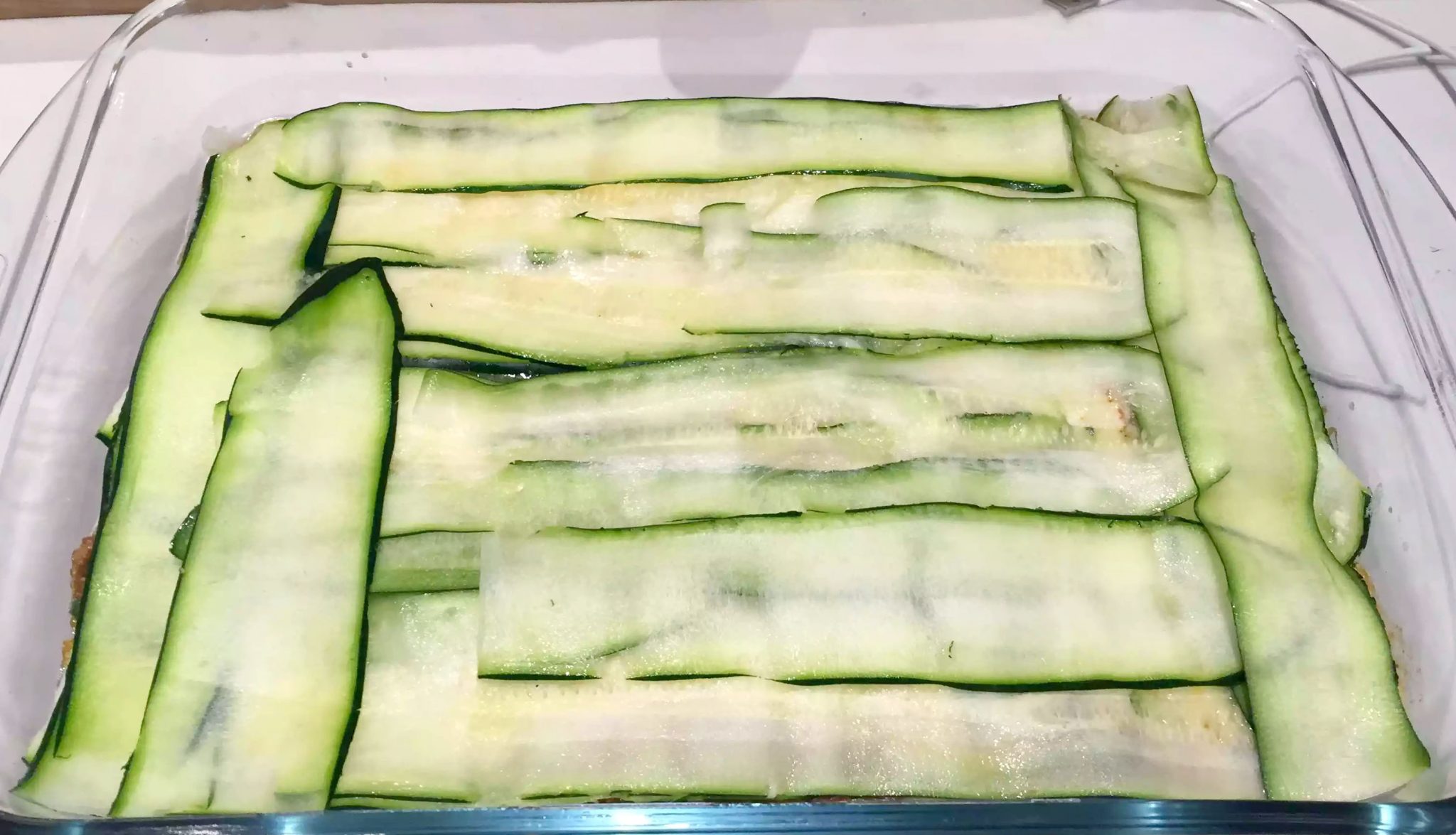 Repeat these three steps until the dish is full, making sure that the last layer is a béchamel one.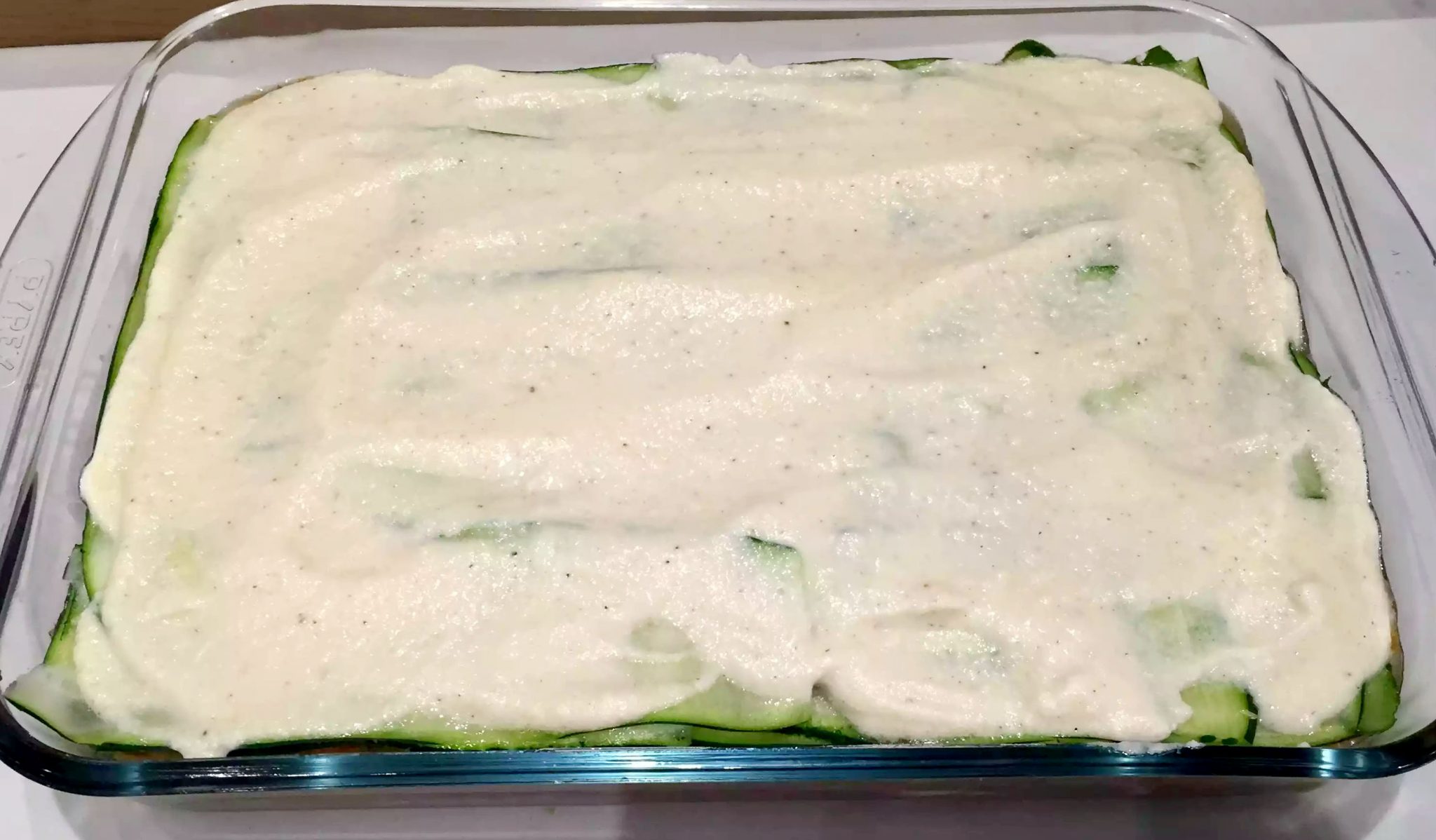 Cut some cheese into thin slices (any will work, although I used mature cheddar as I like that strong cheesy flavour, and layer them on top of the completed lasagne.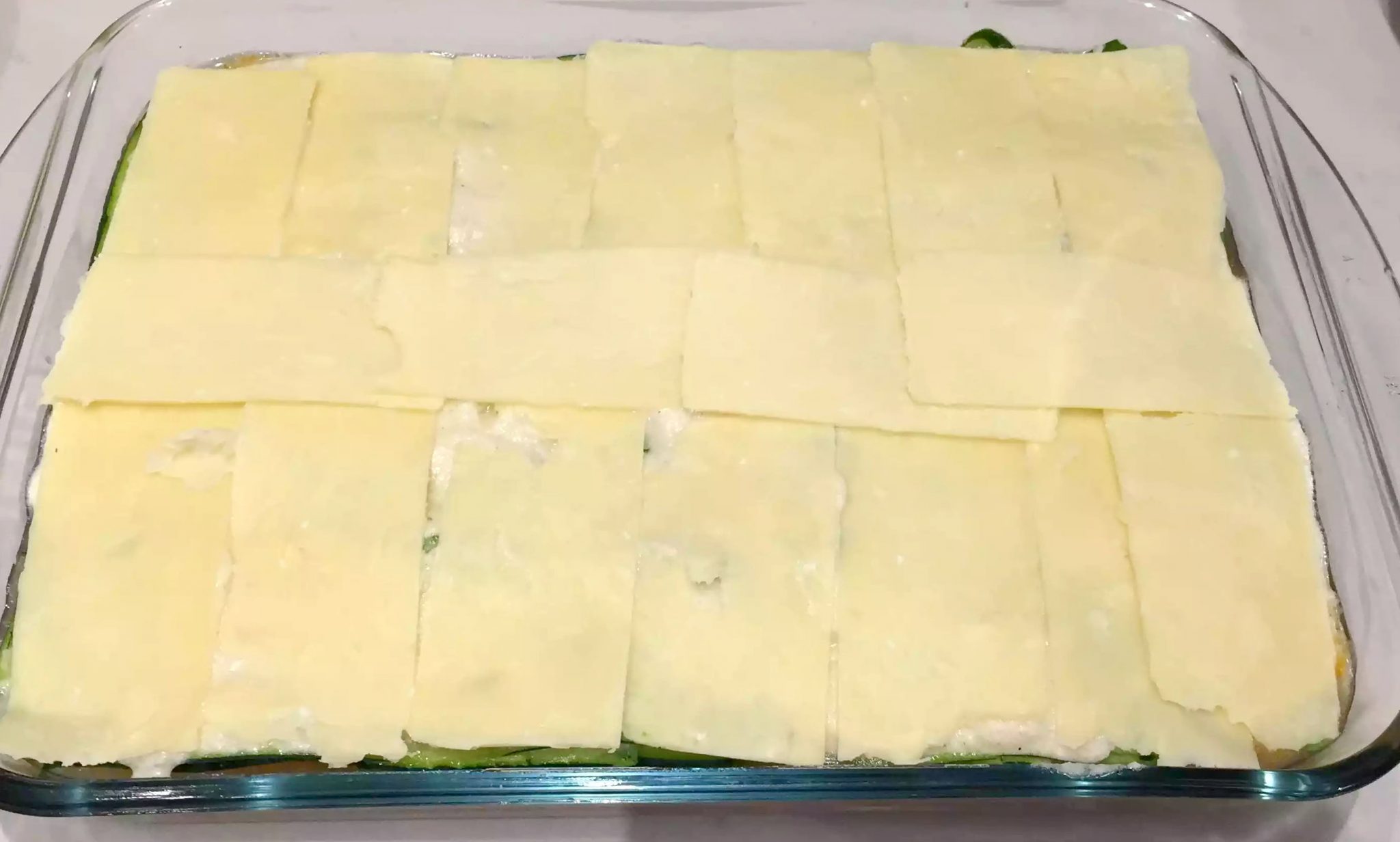 You can refrigerate or freeze at this point to cook another time if you make the lasagne in a freezer proof dish, or use foil takeaway cartons and make individual ones for an easy grab and reheat supper.
If you want to cook the dish straight away then pop it into the oven and cook for 30-40 mins until the cheese on the top bubbles and goes golden brown (longer if cooking from frozen) – mmmm cheesy goodness!  Doesn't that look appetising?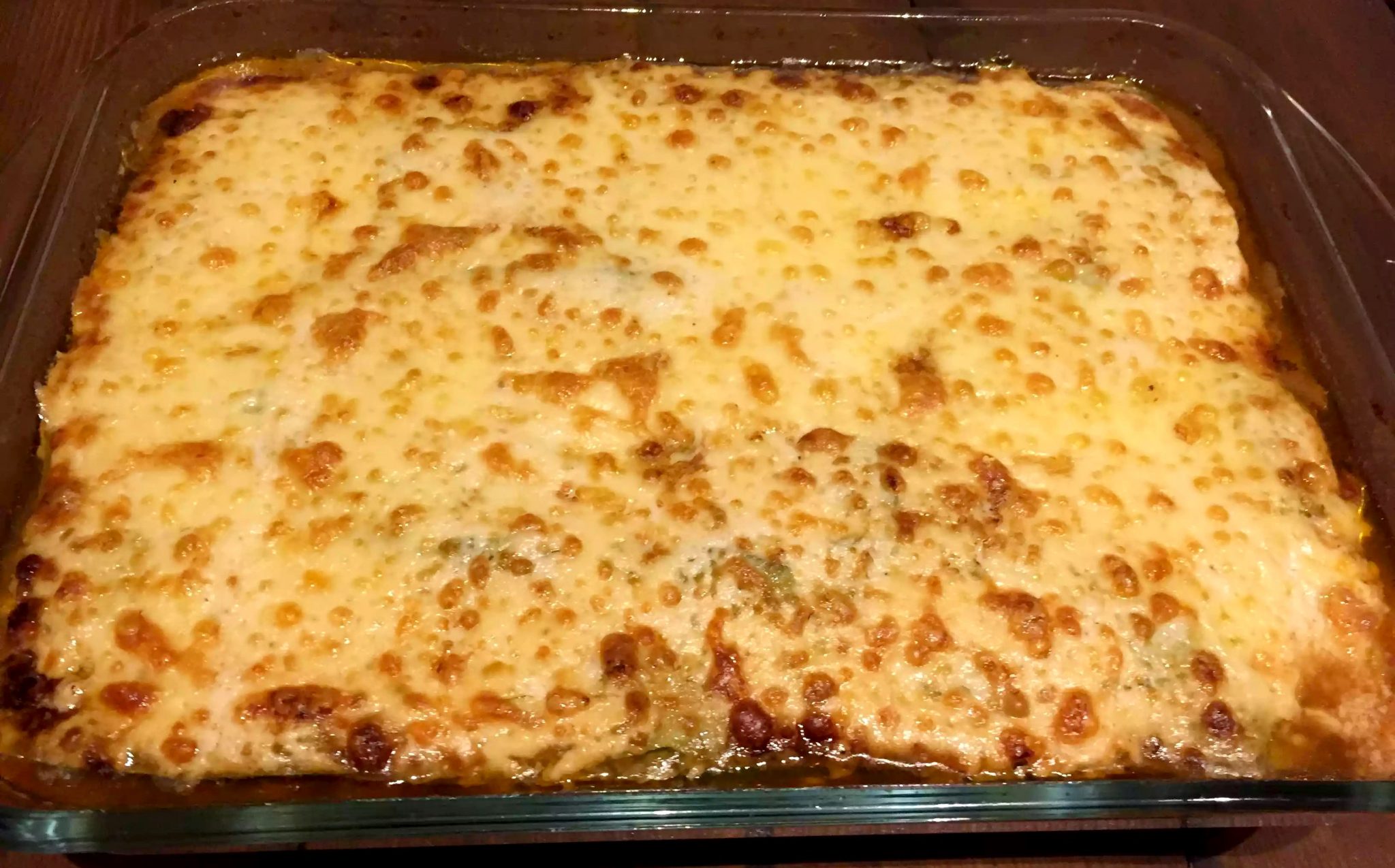 The amount I made would serve 6-8 depending on how hungry, you and your guests are.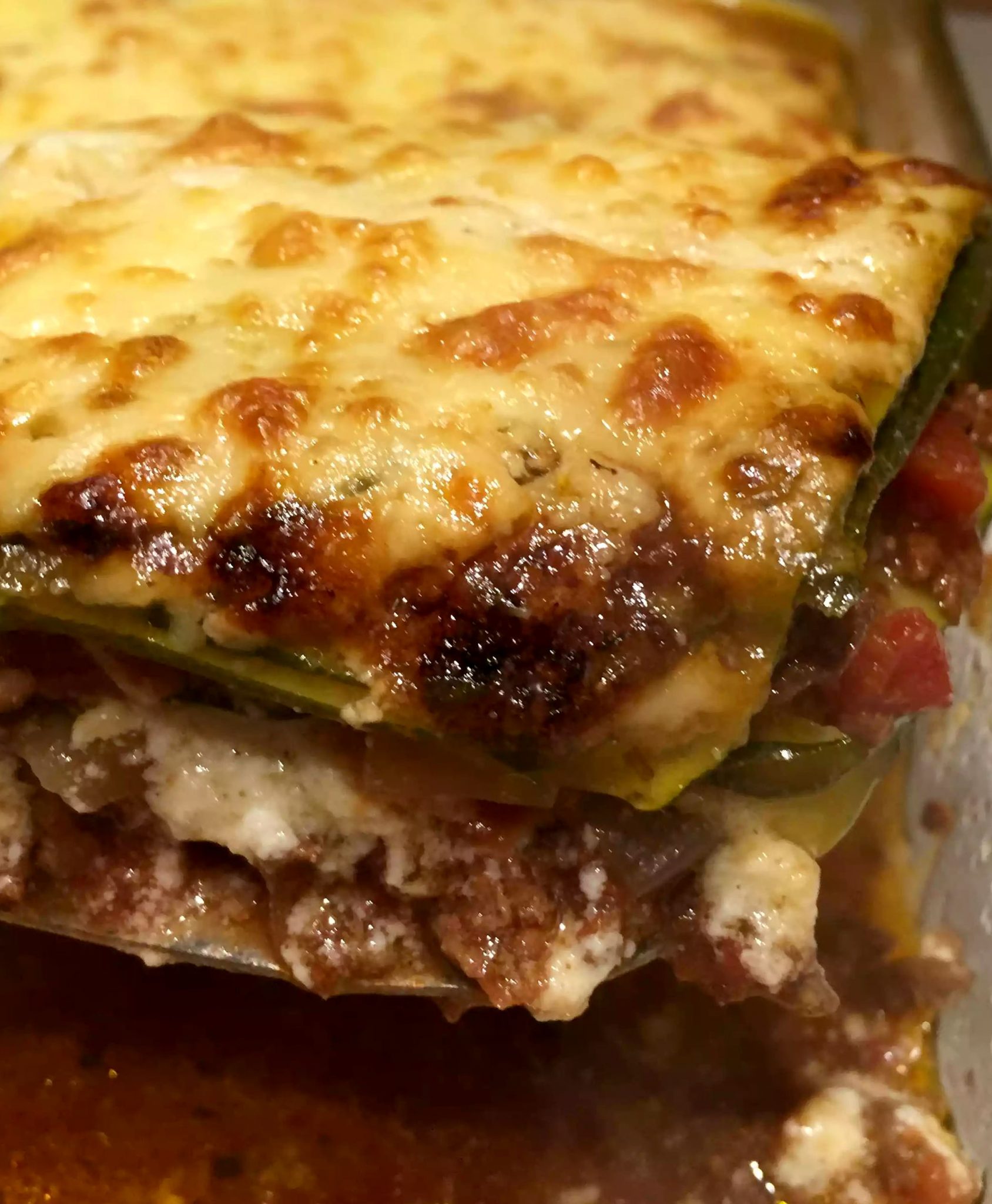 When it comes to serving, the lasagne will be looser and more watery than a traditional one as there is no pasta to soak up the juices, and the courgette will let off water as it cooks.  The best way I have found to serve it is to cut a piece out with a sharp knife, making sure to cut through every layer.  Then lift it out with a fish slice.  once you have the first slice out, you can easily drain off some of the liquid and the rest of the pieces should come out much easier.
I'm sure this one will get the thumbs up from the whole family!
Pin it for later