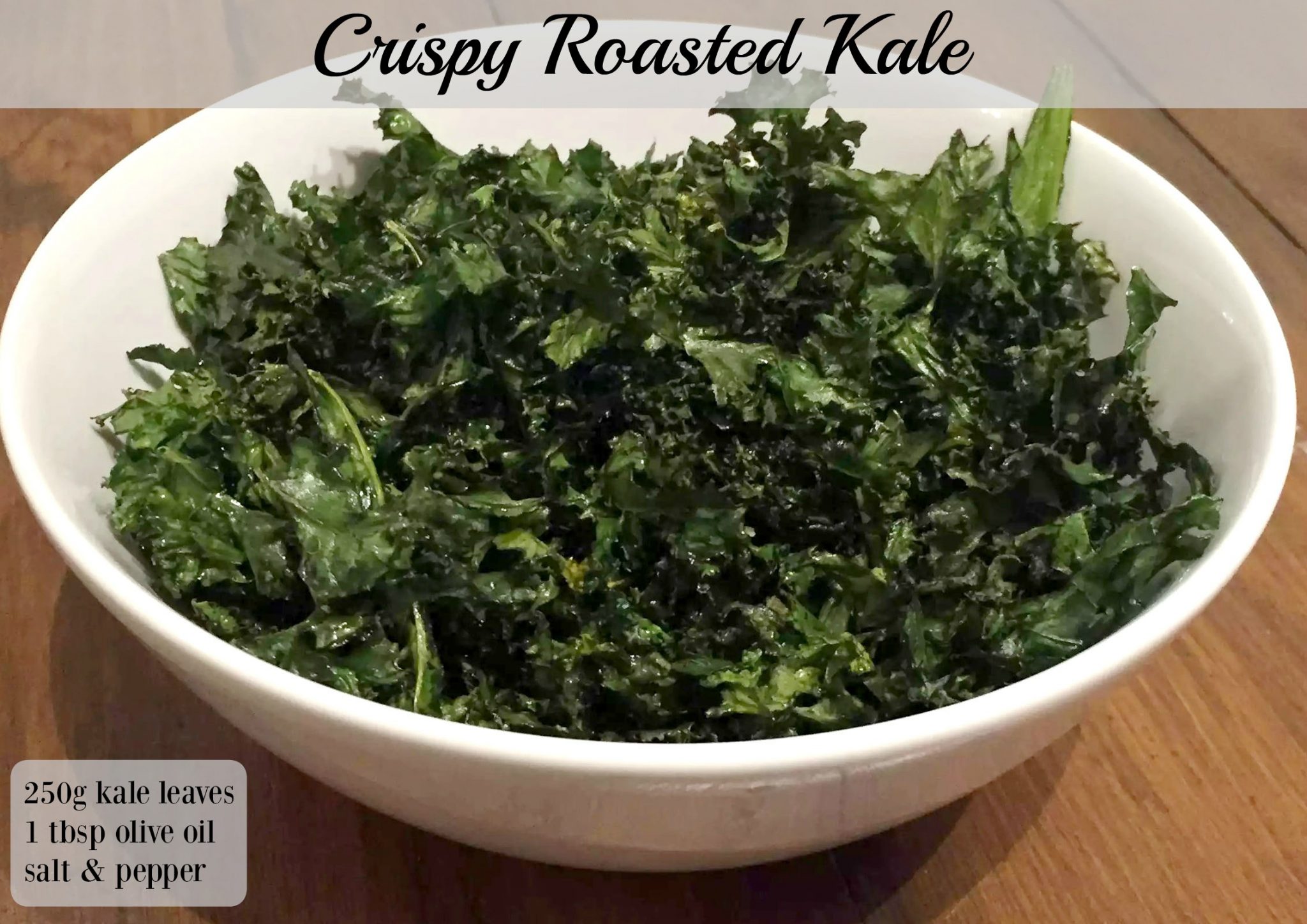 This is one of my favourite 'in front of the TV' snacks.  It's almost like eating popcorn, but you can indulge in the notion that kale is incredibly good for you – the dark green colour is indicative of the huge amount of anti-oxidants that it contains and it's full of vitamins and fibre too!  This Crispy Roasted Kale tastes just like the deep-fried seaweed that you get from a Chinese restaurant without all the horrible MSG that you get in a Chinese takeaway.  Also, as it's oven baked it has less of the greasiness and fat content than it would if it was fried.  And it's incredibly easy to make!
You start by pre-heating the oven to 80C or 170F.  You want to cook this for a long time on a low heat to dry the kale out.  If you try to cook it on too high a heat it will just burn and turn to charcoal.  Prep the kale by removing as much of the tough stalks as you can.  If you have large kale leaves, slice them in half and remove the tough spine, if you have chopped kale, go through it a bit and just remove any of the stalks that you can see.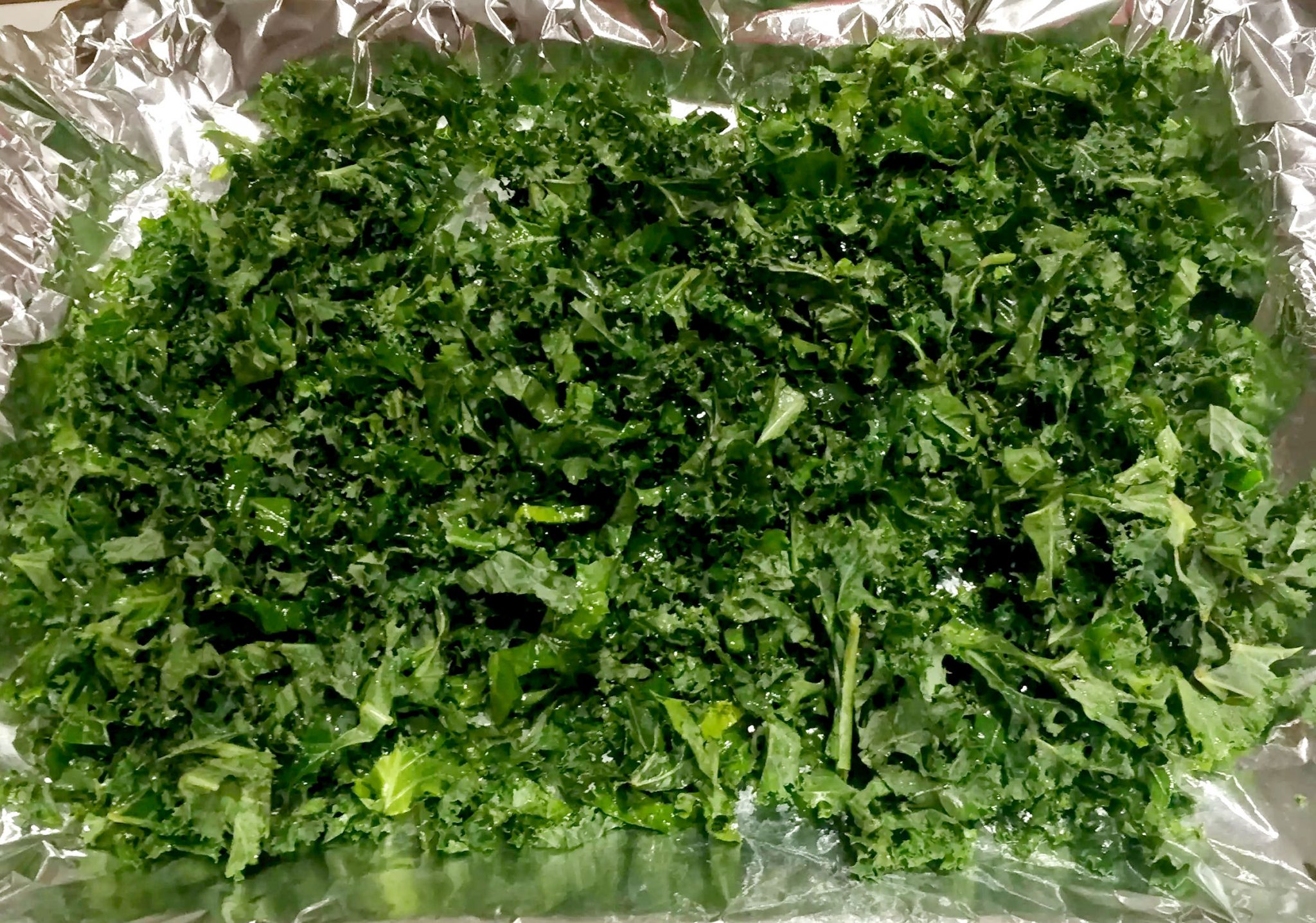 Lay the kale out on a baking tray and drizzle the olive oil all over.  Season liberally with salt and pepper.  You could also add other spices at this point, whatever takes your fancy, I'm sure cumin would be delicious (a tsp for the whole baking tray should be sufficient).
Then you need to get your hands involved.  Massage and toss the kale with the olive oil and seasoning so that everything is coated with a small amount of the oil.  Make sure the kale is evenly distributed over the baking tray and pop it into the oven for 40-45 mins.
You can take it out and stir it a bit halfway through but you'll know it's done when all of the kale is crispy and it crumbles if you squeeze it between your fingers.  It will have turned a darker green and if you hold a piece up to the light it will be slightly translucent.
Transfer to a bowl and enjoy in front of your favourite TV show or movie!  Or use it as a replacement for the fatty, fried seaweed in your favourite Chinese meal – I served it alongside my Slow-Cooked, Sticky Chinese Chicken Thighs.  Sprinkle over salads for an extra crunch – you really can use it anywhere.  If you have any left over (I bet you won't) you can keep it in a ziplock bag in the fridge but it does tend to lose its crispness after a while as it takes on moisture from the air – although you can always pop it in the oven for a few more mins to dry it out and crisp it up again.
This amount serves 4 as a snack or 2 (in a big bowl to share) for TV munchies!!
Pin it for later