Recently it was my Mummy's birthday and as a gift, my brother and I bought her Champagne Brunch at the Landmark Hotel.  We've done delicious brunches before in Paris, and the Opera Brunch in Madrid was an incredible experience.  Love Brunch at Bovino in Portugal was amazing, but we've never gone for an elegant brunch in our own city, London.  Well, today was the day to rectify all that!
The Champagne Brunch at the Landmark Hotel is very popular.  It is booked up months in advance so I would advise you to book early.  It costs £90 a head, (plus service) which isn't cheap but for a special occasion it's definitely worth it.  We took a taxi to the Landmark Hotel which is on the Marylebone Rd (nearest tube stop is Baker St or Edgware Rd and nearest train station is Marylebone).  Walking through the front doors we arrived into the elegant lobby.  We wandered through into the Winter Garden which is where the Champagne Brunch is held.
The Winter Garden is an enormous atrium with a glass roof and it is so light an airy.  It really does feel like you could be outside.  We asked for our table but were told that they weren't ready for us so we decide to have aperitif in the Mirror Bar first.  Not that we really needed it as we were going to be enjoying unlimited champagne for 2 1/2 hours!  But it was a special occasion so I enjoyed a crisp glass of Chardonnay and mum had a Hendricks & Soda while we waited for our table.
Just before 12.30 we returned to the Winter Garden and were shown upstairs to the balcony where the brunch is held.  Champagne Brunch at the Landmark hotel is a very lavish and decadent affair.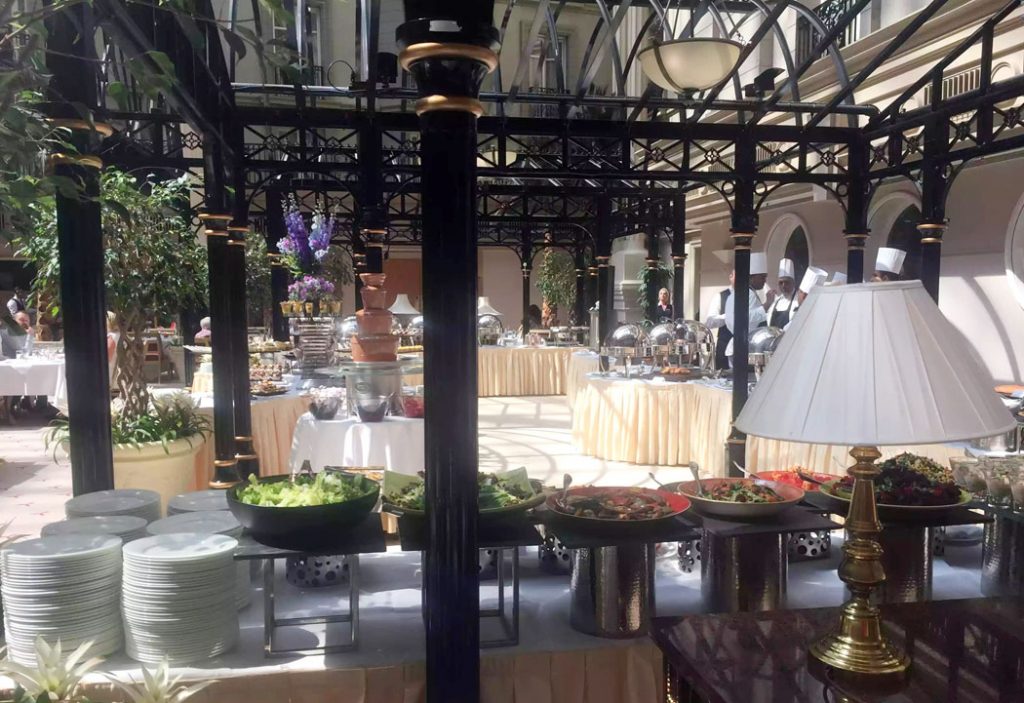 We were offered a glass of champagne  and mum had white wine as she cant drink bubbles!  Included in the price is as much champagne, red wine, white wine or non-alcoholic cocktails/soft drinks as you want.  The wine is House Wine but if you prefer something a bit more special you can order off the wine list…that will cost you extra though!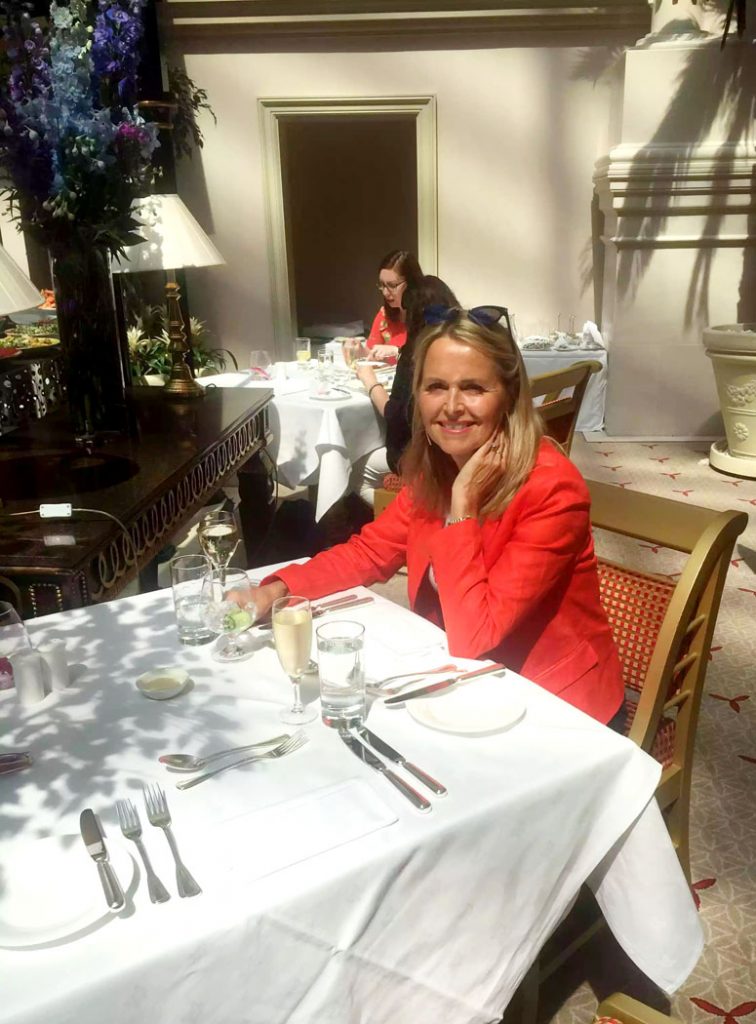 At 12.30 the buffet was opened and we were invited to help ourselves, but where to start?
There was every brunch food you could ever want.  The buffet tables groaned with an assortment of salads, fresh seafood, roasted meats, traditional English breakfast foods (eggs, bacon etc), omelettes, pasta, sushi, charcuterie.  You name it, it was there!
For the first round (it's an all you can eat buffet and you can return as many times as you like), I decided to start with the salad bar.  Everything looked so appetising and it was amazing to see how many of the dishes I could eat.  Being on the medical diet that I am to help control my Lupus, grains, gluten and refined-sugar are off the cards but there was plenty still to choose from.  I love buffets like this and it's one of the reasons I chose a brunch like this for my mum's birthday.  She's on the same medical diet that I am and it's lovely to have a wide array of dishes to choose from rather than having to adapt something that's already on the menu.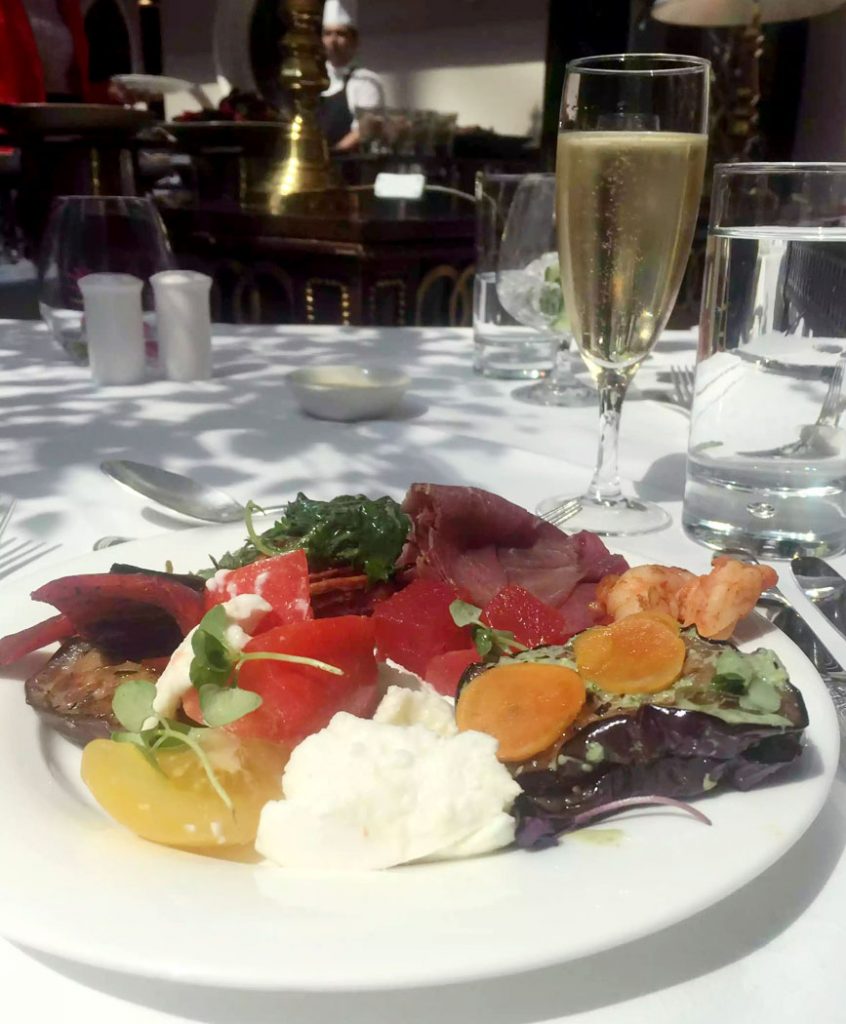 I went for a spoonful of each of the roasted vegetable antipasti, the tomato and mozzarella salad, some bresaola, a delicious salad of roasted peaches and pecans and one of watermelon and spicy shrimp.  The best one though was the roasted aubergine with a sorrel dressing and pickled carrots.  Maybe the best dish of the day and one I'm planning to attempt to re-create at home!
Next up we continued our journey around the buffet.  If you're more of a Sunday Lunch person than a brunch one, there's also the option of a Roast Dinner.  You can choose from Roast Beef, Roast Chicken or Honey Glazed Gammon.  Of course there's all the trimmings too, Yorkshire puddings, roast potatoes and plenty of vegetables.  There's also Thai Green Curry and Pasta and Soup if breakfast foods don't float your boat.
I definitely prefer the brunch foods so for my next plate I took a trip to the Omelette station.  I asked for a smoked salmon omelette and the chef prepared it in front of me – you can't get fresher than that.  Mum went for a mixed vegetable omelette and we supplemented it with a few veggies from the English Breakfast section.  Delicious roasted tomatoes and mushrooms.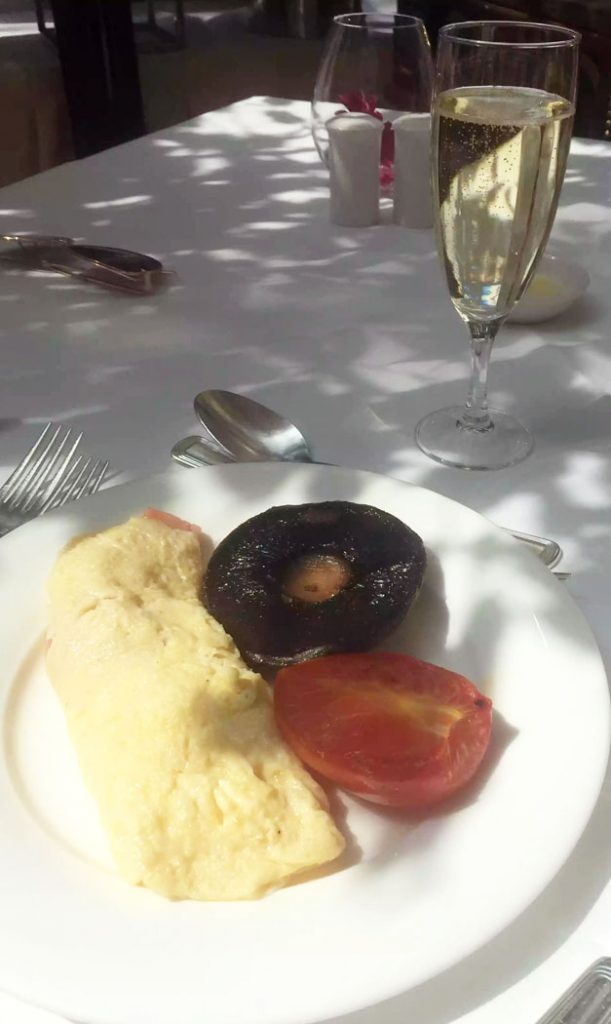 And then it was time for dessert…
If sugar is your vice then you're in for a treat…or a hundred.  Tables laden with every type of cake, dessert and patisserie – even a chocolate fountain with fruit, brownies and marshmallows to dip. There was lemon meringue pie, creme brulée, fruit tart, chocolate mousse, Eton mess, chocolate truffle cake and so much more.  And it all looked so beautiful!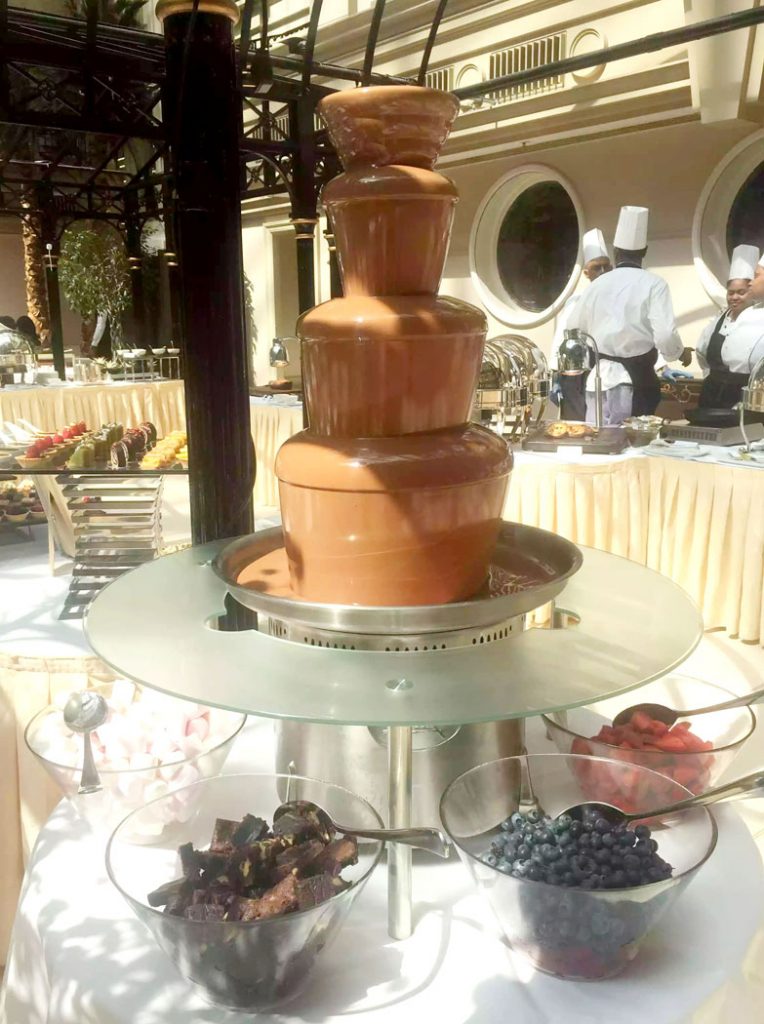 Just a shame that I couldn't eat any of it.  But, if you're not a fan of the sweet stuff then there's a huge cheese board and plenty of fresh fruit.  Not being able to eat sugar, this was the option I chose.  I filled my plate with an assortment of fresh fruit and a piece of each of the cheeses. Stilton, brie, cheddar and goats cheese.   For that course, I just had to pair it with a glass of red wine instead of the champagne!
Then, as if that wasn't enough, the music suddenly changed (we had a piano and a double bass player providing background music throughout brunch) and the first few chords of Happy Birthday began.  Champagne Brunch at the Landmark Hotel appears to be a popular birthday treat!  The waiters came out of the kitchen with at least 4, if not 5 Happy Birthday cupcakes!  At the time of booking I was asked if it was a special occasion and I'd said it was mum's birthday.  We started singing and cupcake appeared in front of her.  A nice added touch, but not one we could eat so we asked for a doggy bag!  Dan was getting a cupcake for dinner tonight! Edit: turns out it was breakfast the next morning for him!
The brunch finishes at 3pm but they offer you a last glass at this point and then we sat there chatting whilst finishing our drinks.  It was closer to 4 by the time we left!  Giggly and a little bit tipsy we headed to nearby Regent's Park to walk off the food and alcohol.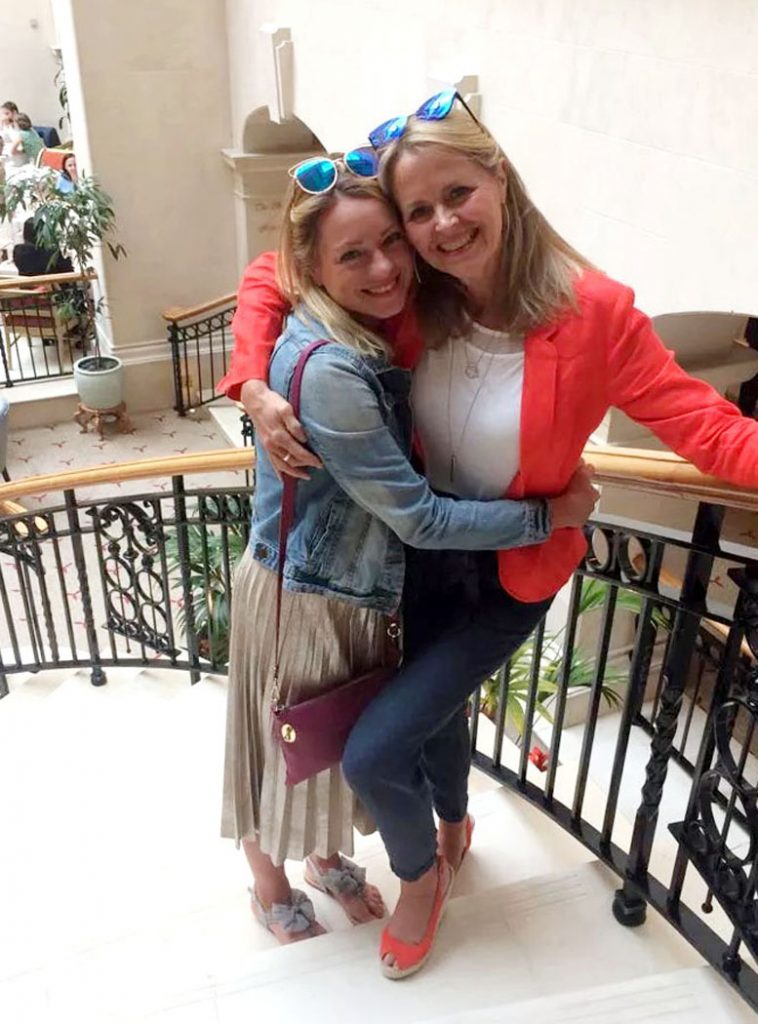 Champagne Brunch at the Landmark Hotel is definitely worth a visit if you get the chance.  It's a special occasion sort of thing, not an every-week brunch spot but we had so much fun and the food was delicious.  If you're looking for an excuse to treat yourself or someone you love, this is it!
Pin it for later