Hey guys, welcome to another edition of Friday Favourites and all the things I'm loving this week.  It feels like a long time since my wonderful holiday through France and Spain but I'm off again next week to Portugal so I have that to look forward to.  So here's a catch up on what's been going on in my life this week…
The UK Paleo Awards
You guys I'm so excited!  I've been nominated for UK Paleo Blogger of the year by the UK Paleo Awards.  I put a lot of time, love and energy into Emma Eats & Explores and it feels absolutely amazing to get some recognition for that!  There are seven blogs shortlisted and I can't believe I'm one of them!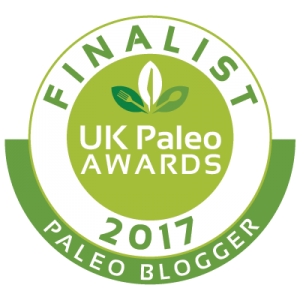 The voting opens today I'd love it if you could click on the picture above or go to https://ukpaleoawards.co.uk/vote-now/ and vote for me.  Edit:Voting is now closed! It would really mean so much to me to have your support and it only takes a few seconds.  It's the 5th category down and I'm the 5th name!  The title will be awarded through a mix of a judging panel points and public votes so every single vote really does count.  Voting closes on 30th September 2017 so please tell all your friends and family to vote too!  Thank you so much in advance!
Margot my Niece is turning 1
Doesn't time fly.  I can't believe it was a year ago that this little bundle of gorgeousness arrived.
She started walking this week.  My brother Sam and his partner Mary have done such an amazing job bringing up this sweet, loving little girl and I'm in awe of them everyday!
I'm so looking forward to her birthday BBQ on Sunday where we'll get to celebrate with the whole family.  I can't wait to see her open her presents!  Margot time is always so special, she just makes everyone smile and makes everyone's day better!  I cant wait til she's old enough to want books read to her and we can watch movies together and do girlie things!
HAPPY BIRTHDAY MARGOT!! WE LOVE YOU XX
Anyone that knows me knows that this is my ultimate Happy Place!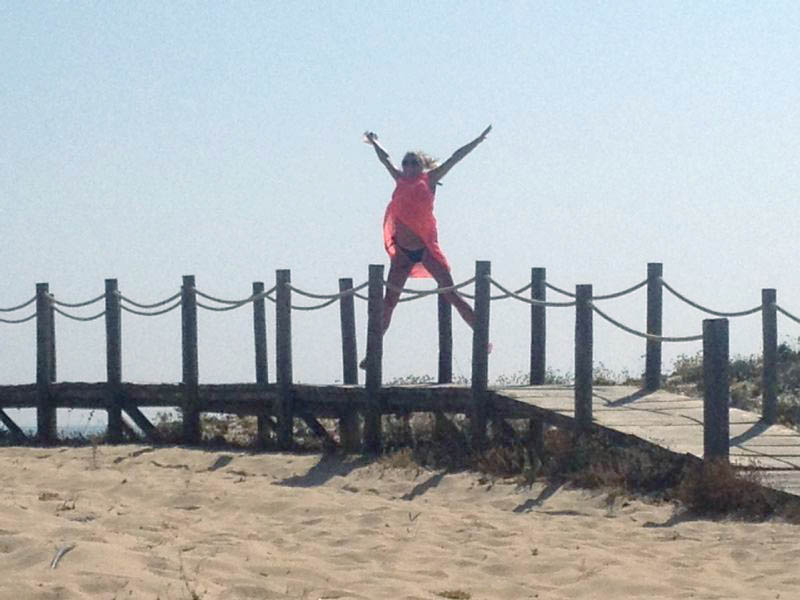 I've been going to Portugal for as long as I can remember, over 30 years and it is such a special place to me.  It's the one place in the world where I feel that I truly relax.  I love everything about it.  The weather, the beaches, the restaurants and just the whole feel of the place is one that makes me feel centered and really blessed.
I love the chance to spend time with my family too – real quality time, there's nothing like it.  10 years ago my cousin Charlotte met her fiancé out there and moved to be with him.  They had two gorgeous boys, Ethan and Louie and spending time with them is my favourite thing to do.  Ethan is my godson and I love playing cards and board games with him, going to the beach and swimming in the pool.
It really does feel like coming home when I go out there – can you tell I'm just a bit excited?
The weather in London has been scorching this week and when I get back from work I really don't feel like cooking in the kitchen.  I've been doing a 'breakfast for dinner' thing a lot recently and making myself a smoothie bowl in the evenings.  I make it with frozen fruit so it has the added benefit of being nice and cool to eat too.  It's the perfect way to get a huge dose of vitamins in one go.  I tend to hide veggies in there too as you can't even taste them.  I use whatever fruit I have in the house, paired with a frozen banana, half a frozen avocado, some spinach and some almond milk.  Blend it altogether and then top with nuts, seeds and cacao for a bit of protein, healthy fats and crunch!  Perfect when you don't want to turn the oven on and heat the house up!
And they look beautiful too!  I vary the fruits I use to maximise the vitamins and usually add a tbsp of superfood powder such as Acai or Matcha.  A super healthy dinner (or breakfast)!
That's it, a quick glimpse into my life this week – check back next week to see what I've been up to.  I'd love to hear what you've been loving this week.  Leave me a note in the comments and I hope you all have a fantastic week!