Every year I go to Portugal and it's definitely my happy place.  I love the beaches, restaurants, sea and sun and we often spend days on the beach but sometimes I like to do a day-trip to see a bit more of what this beautiful country has to offer.  Ilha Deserta is one of the Faro Islands and it's the only uninhabited one.  Everybody that goes there on the ferry, leaves on the ferry at the end of the day.  There are no houses, just one restaurant so it's a very peaceful, idyllic location.  It's part of a natural reserve and this means that it's kept perfectly preserved so it's definitely an eco-friendly day out if you're into green tourism!
Getting to Ilha Deserta
Ilha Deserta is so easy to get to.  You head to the marina in Faro and then you have three options.  The cheapest is to take one of the daily ferries for €10 return.  The ride to Ilha Deserta lasts about 30 minutes and goes about 5 or 6 times a day from the Porto Nova Pier.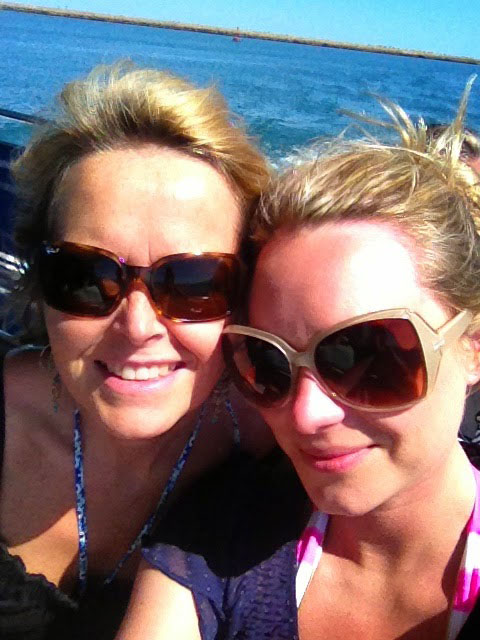 Ferry Schedule:
Departures:  10:00, 11:30, 13:15, 15:00, 16:45, 18:15
Returns:  10:45, 12:45, 14:30, 16:00, 17:30, 19:00
For €30 you can travel to the island in a guided catamaran which includes a wildlife tour of the Ria Formosa.  The tour guide will explain to you all about the Ria Formosa (the National Park that you will be travelling through), the birdlife and wildlife and it is a great way to see a bit more of the area.  It lasts about 1hr 15mins and departs daily at 11.30 and 15.00 – then you just get the standard ferry back.

The third option is to hire a water taxi which are always available at the marina.  They usually have a phone number on them somewhere which you call, and the driver comes to find you. This costs about €50 and is obviously the most expensive option but much speedier.  The Ilha Deserta can be reached in about 10-15 minutes!  The price isn't so bad if there's a few of you to share it with!

What to do on Ilha Deserta
Once you're on the island, the itinerary is up to you.  I've never walked all the way round it (my plan for this summer) but the perimeter is an 11km long stretch of white sands so a very leisurely walk around the island should take no more than an hour and a half or two hours!  You can walk to the lighthouse, swim in the sea, lie on the beach and read a book.
There is nothing to entertain you as such, no watersports etc but isn't that the point of a deserted island?  It's just a chance to lie back and completely relax.  Being part of the Ria Formosa National Park there is also plenty of wildlife to spot.  There are beds and sunshades that you can hire if you need a break from the sun and the beaches are always empty and quiet as the only way on and off are via the ferries which limit the number of visitors.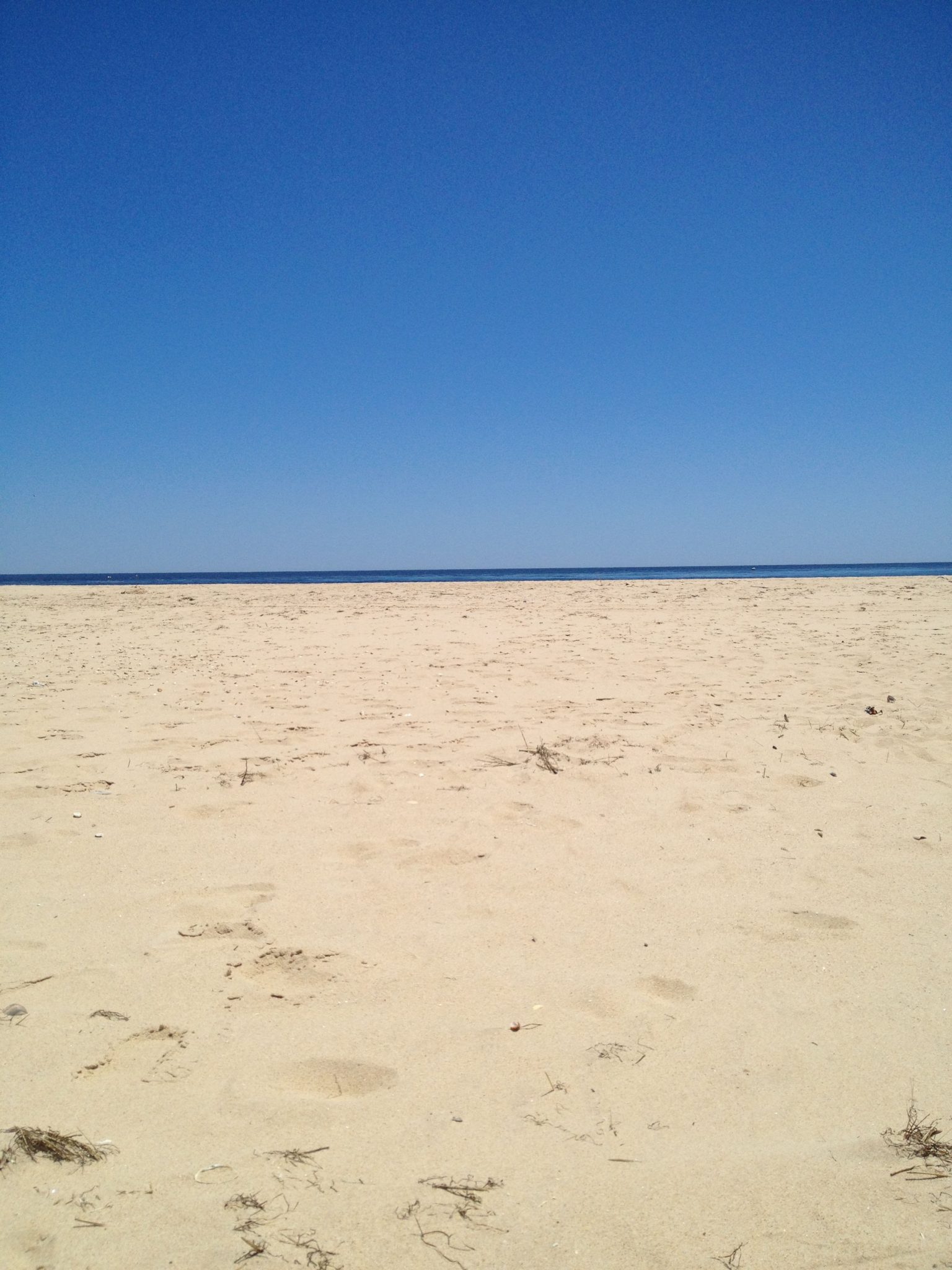 There's one restaurant on the island, Estamine Restaurant where the menu is mix of Algarvian Specialities.  From whole fresh fish to Cataplana (an Algarvian Fish Stew) to Clams Bulhao Patao and Portuguese Black Pork.  Plenty of choice for everyone and the food was delicious. I love the air-dried Tuna Carpaccio, and last time we went we ordered a huge freshly grilled fish between 5 of us!  Delicious!
The eco-friendly vibe continues here as the whole restaurant is run on solar power!  Because it's the only one on Ilha Deserta you probably need to book as it can get quite busy (+351 917 811 856.)…or you could always just bring a picnic!

Make sure you don't miss the last ferry back or you're stuck on Ilha Deserta all night!!
Pin it for later