This post may contain affiliate links. I may receive products, services or money from the companies mentioned in this post. All opinions are my own. For more information see my Disclosure Policy
See my previous post A Wedding In Windermere to catch up!
The next morning we ate another big breakfast (to sustain us on our walk obviously) and checked out of the hotel.  Dan and I still had an entire day to spend in the Lake District and we decided to go on a bit of a hike to see some of the beautiful scenery.  We'd been suggested the walk to High Dam by our friends so we got dropped off at the The Swan Hotel & Spa (where we'd decided to enjoy a post-walk lunch – but we had to earn it first) and decided to hike up to the Dam, round it and back again.
The sky was beautifully blue as we set off along the river until we hit the footpath that we needed to head up into the hills – we really couldn't have asked for better weather!
We headed into the woods and up some pretty steep inclines until we reached the fort at the top of the hill.  The paths weren't that obvious but we knew we were heading vaguely in the right direction so we carried on.
Suddenly, there was a break in the trees and we could see Finsthwaite village so we knew we were on the right path  – if in a roundabout way – we weren't exactly in the place we thought we were but we weren't far off – the paths weren't clearly marked so we were doing our best.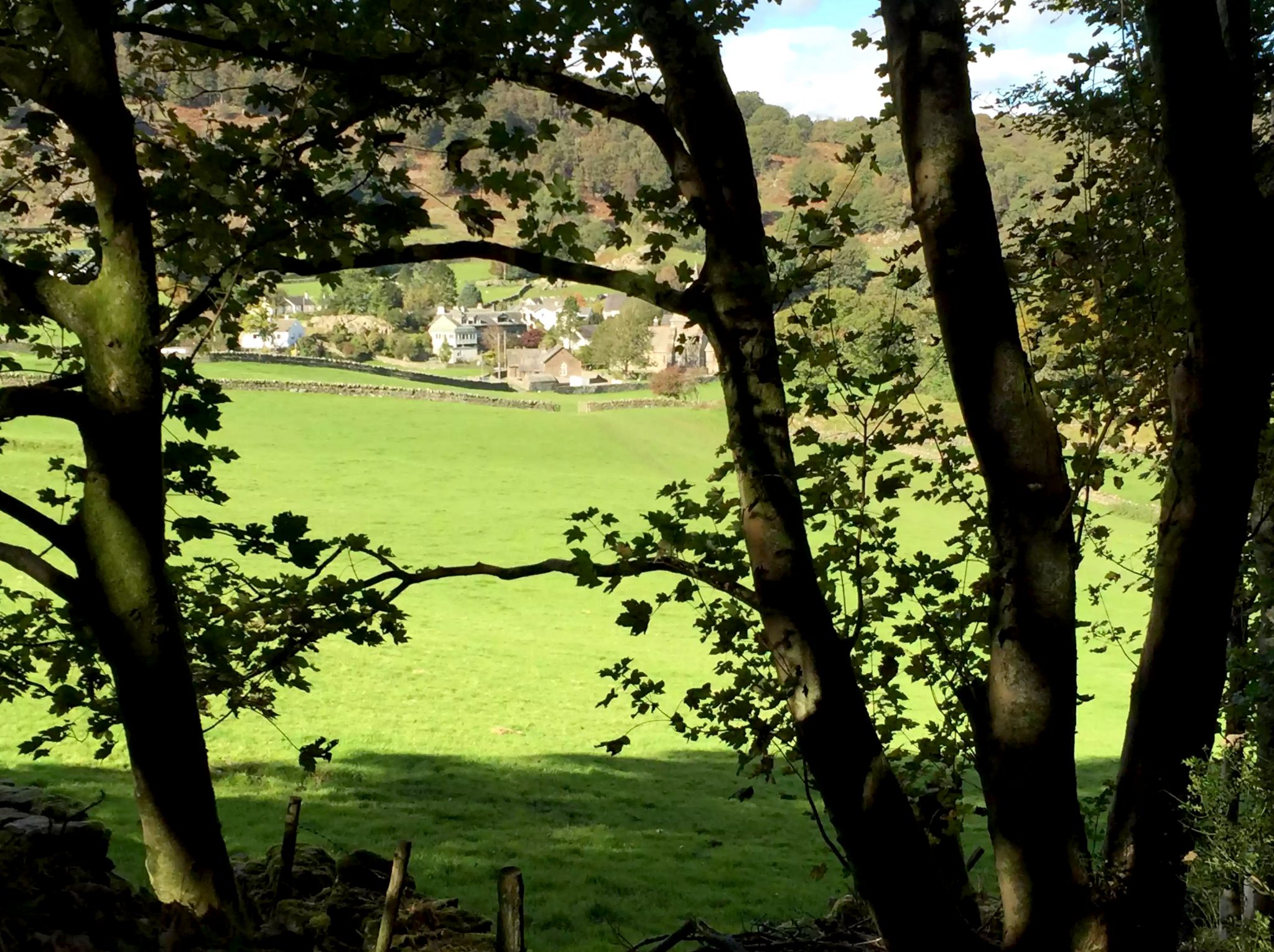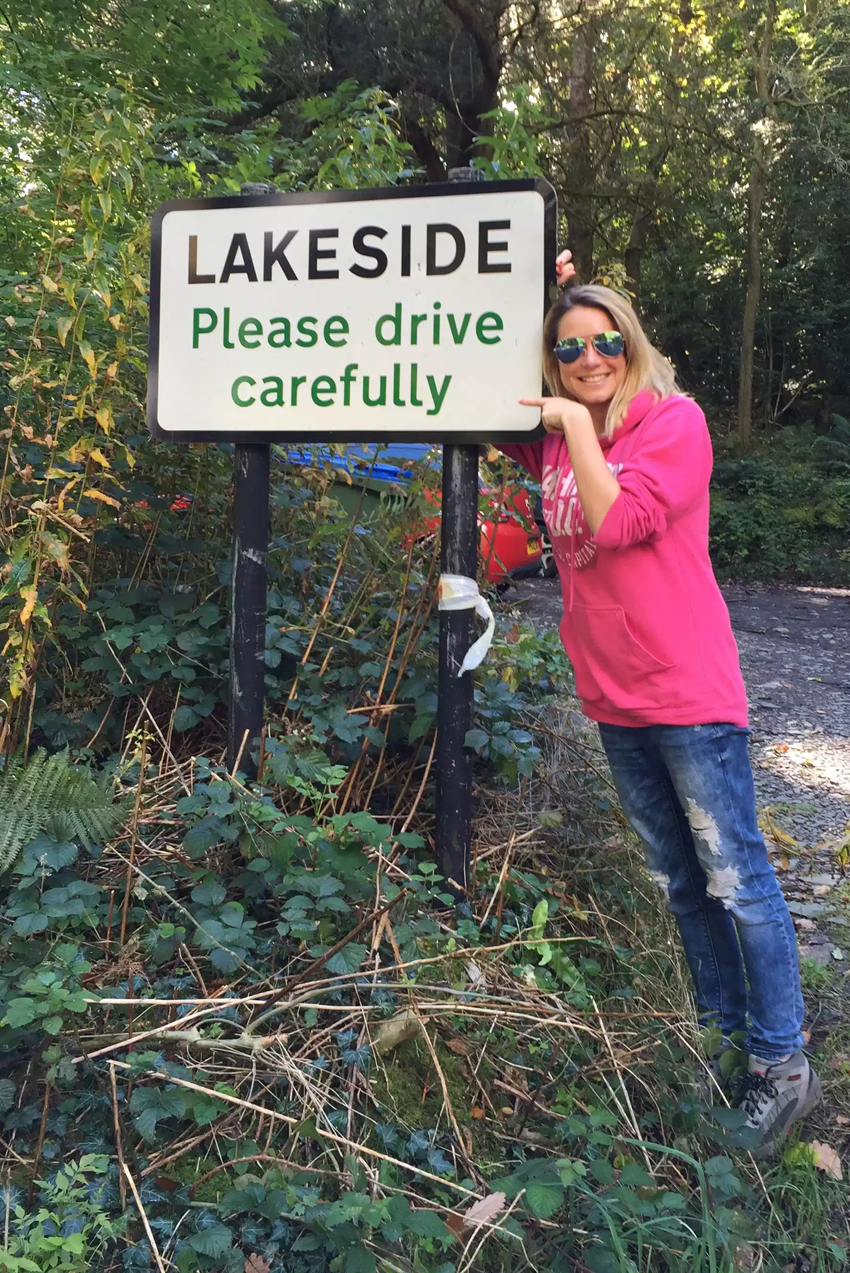 We continued on through Lakeside and then took the footpath that was signposted to High Dam.  At one point there was a signpost pointing us up an extremely steep hill so we dug in and made our way up it (we would later learn that there was a much easier route!)
Scaling the giant hill we ended up carving out our own path at some points – this was definitely not a well-trodden footpath, but finally as we came over the crest of the hill we finally caught a glimpse of High Dam!  Not the nice leisurely walk we had envisaged, but a hike and a half up some rocky paths!
Finally, we were on the right track and it was well worth it.  The dam was stunning, especially in the fantastic weather.  We decided to walk all the way around it before heading back down.
As we walked back down we saw the path that we should've taken (shaving about an hour off of our walk) but we didn't mind – it had been a lovely afternoon and quite nice to do a longer walk than originally planned.
We took the right route home – over gentle fields instead of the steep hills we'd trekked up on the way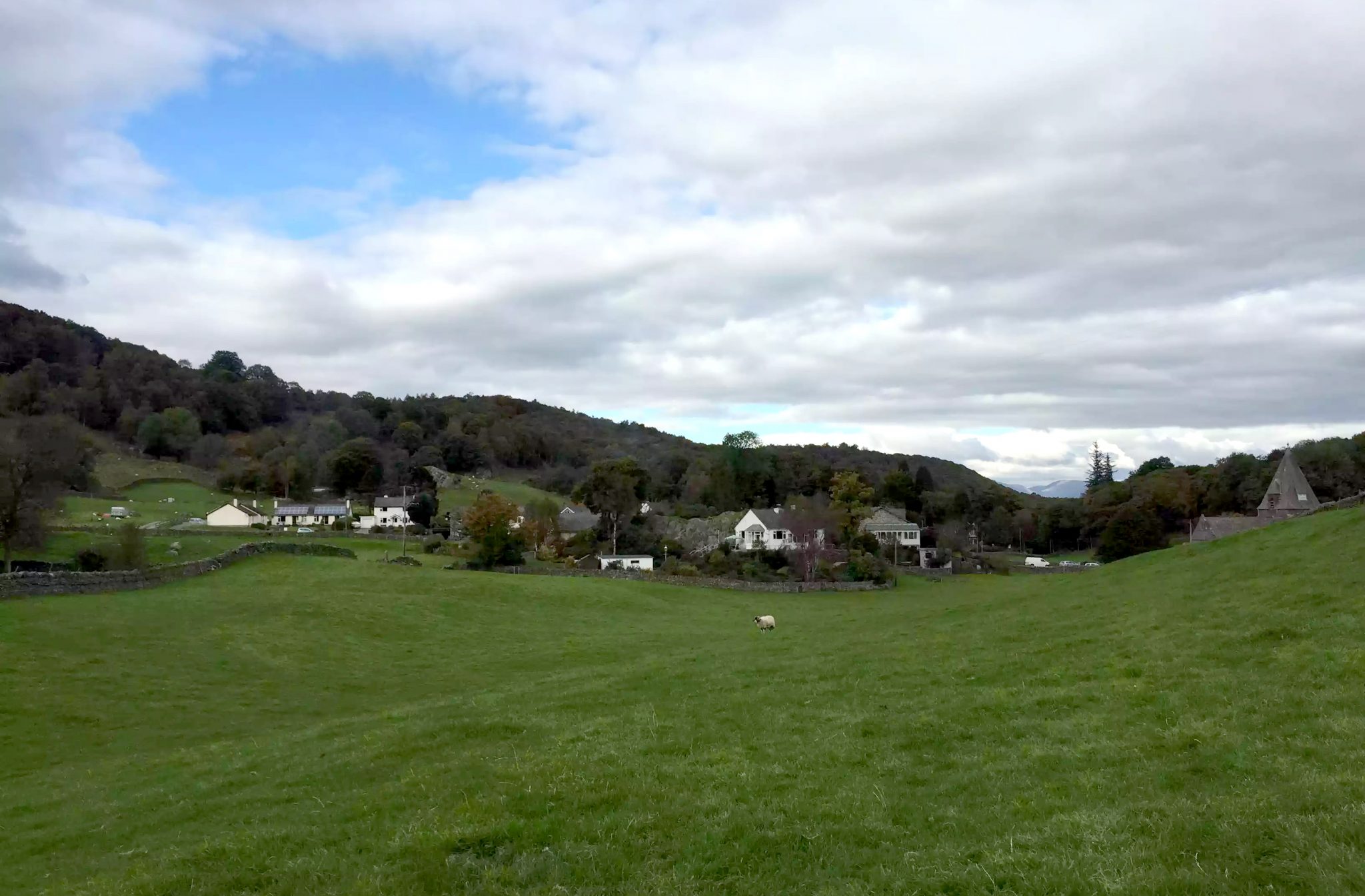 Chatting to the local wildlife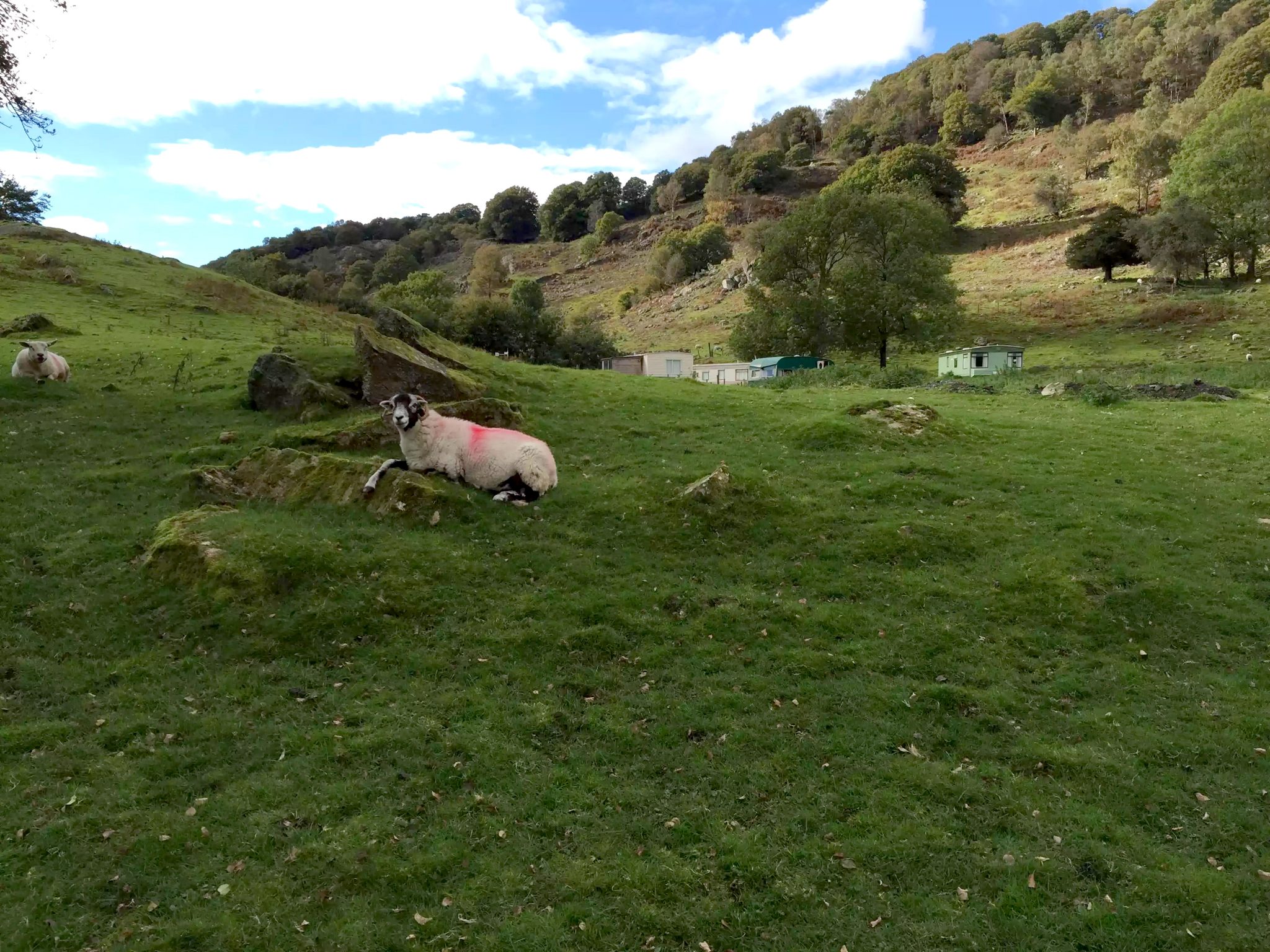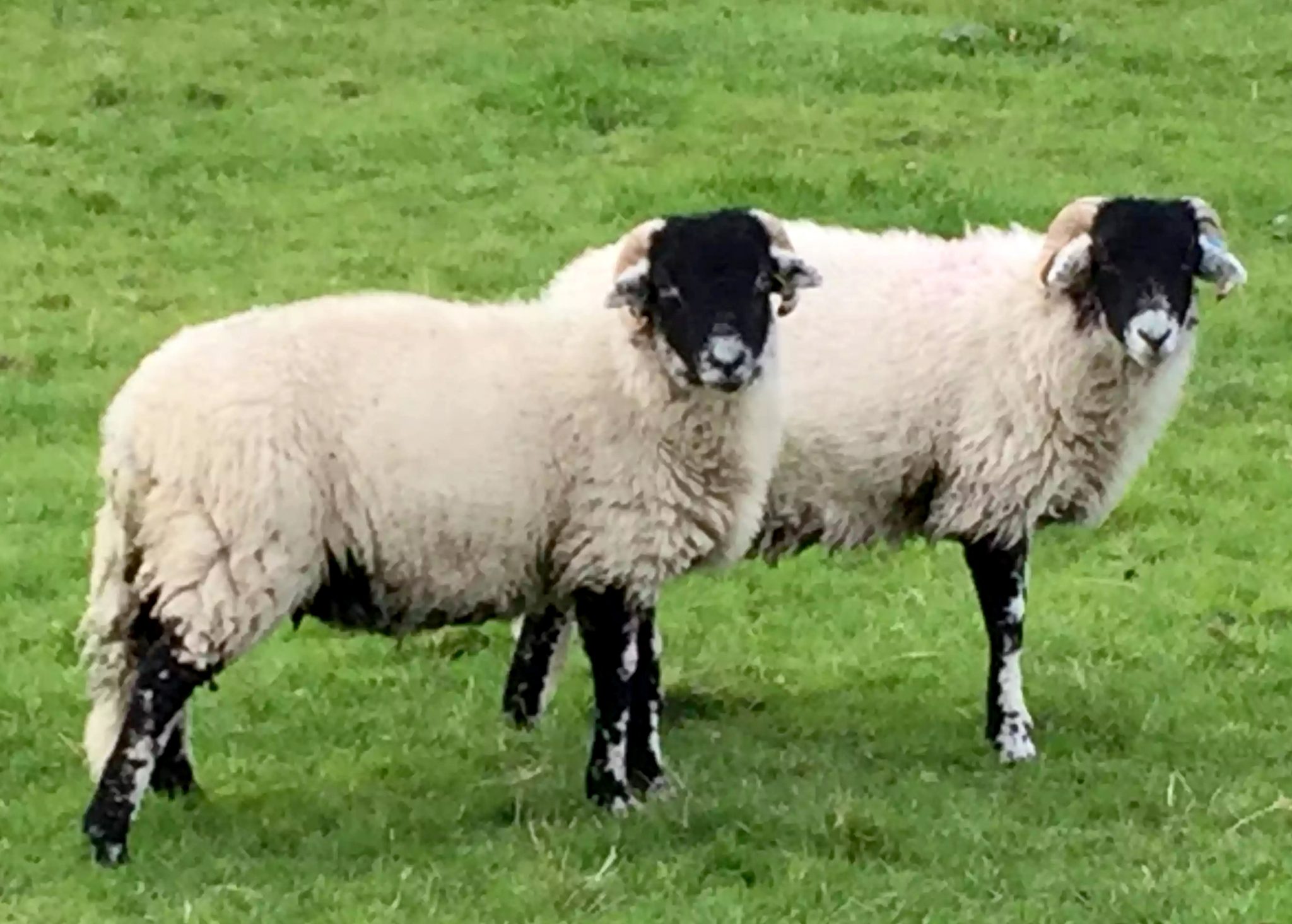 Until we ended up back at The Swan Hotel where we'd set out from.
A celebratory glass of wine was definitely in order and as the weather was still so lovely we were able to sit out by the river to have our drinks.  It really was the most picturesque setting with the old stone bridge in the background and the swans going past us on the river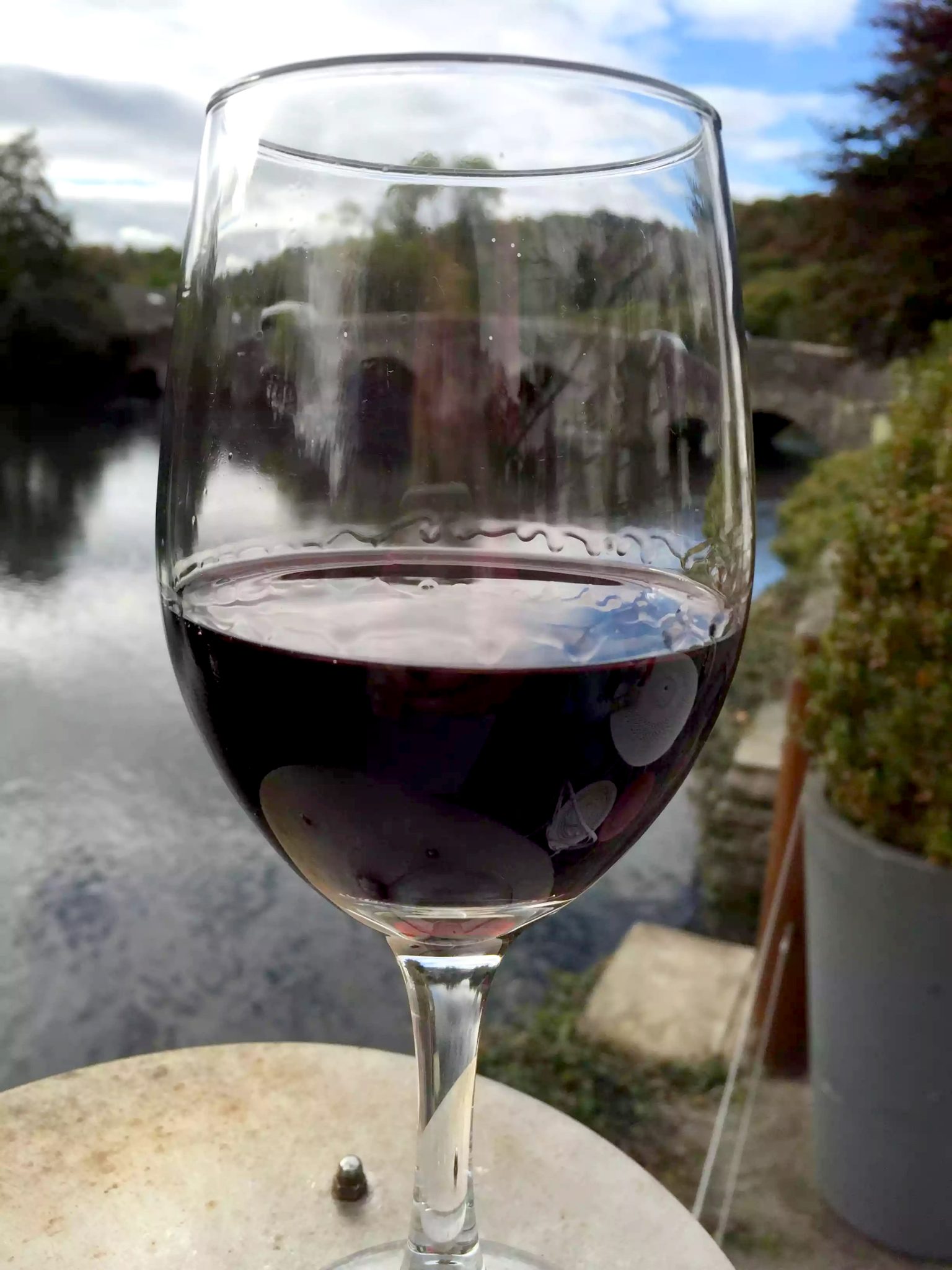 *We snapped this pic as there's a competition on for the photo with the most likes on Instagram to win a free stay at The Swan.  If you have Instagram I'd be forever grateful if you could 'like' the photo in this link (and comment if you have time)  Thank you so much in advance – we really do appreciate it.*
We were starving at this point so we ordered the menu and I was so thrilled to see that they had a courgetti salad with pesto and feta (the first restaurant I've seen to have courgetti on the menu – I was in heaven!)  Of course I ordered it, with a tomato soup to start and Dan had the Pork & Duck Wontons followed by a huge burger.
Whether it was the fact that we were so ravenous from the walk or not, I'm not sure, but the food was absolutely delicious.  My soup was so flavourful that I got through the whole bowl before I realised that I hadn't even offered Dan a taste.  And the courgetti pesto salad – so nice to be able to find something on a menu that I don't have to alter or make a special request on!
As it grew a bit colder we moved inside and spent a couple of hours playing board games in front of the fire.  Then it was time to head back to London – so we jumped in a taxi to Oxenholme station and again the train was a breeze – we were exhausted, all that fresh air had worn us out! Hopefully (if we win the free stay we'll be back soon!)