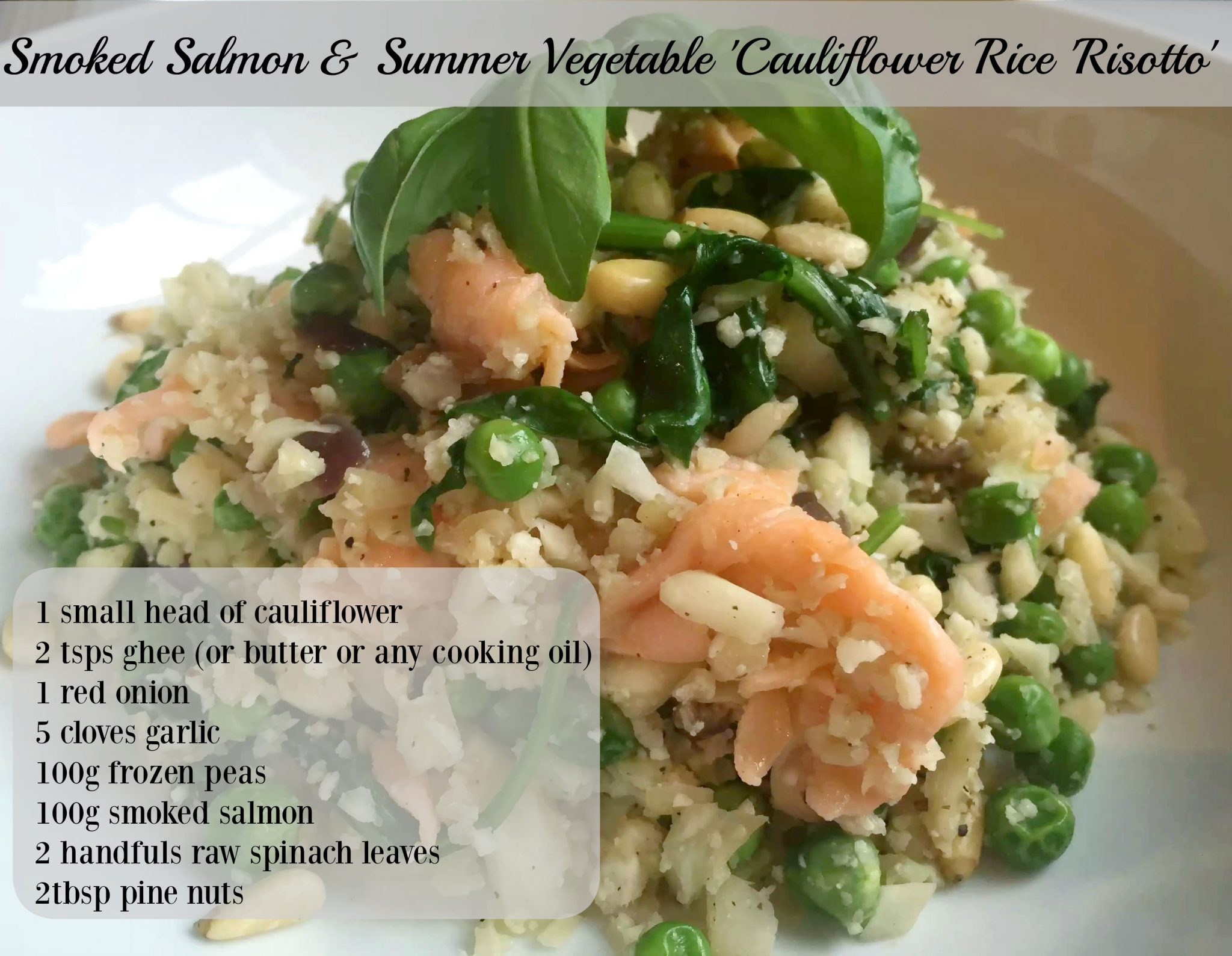 Tonight I was staying at my parents' house, and it was just going to be my mum and I as my dad was away.  We both like to eat the same thing and we both eat a similar diet.  Her's is the Specific Carbohydrate Diet which is quite a bit stricter than the made-up one that I follow, but over time I've tailored my diet to suit me and i know which foods don't agree with me and which ones I can tolerate.
As it was just the two of us it gave us a chance to cook something different together and we opted for something light and veggie-filled for dinner, which both our other halves would probably turn their noses up at as 'girlie-food.'
Raiding the fridge we found a cauliflower and decided to 'rice' it and make a 'risotto.'  We settled on Smoked Salmon, Pea and Spinach Risotto, topped with pine nuts for a light, fresh, summery evening meal.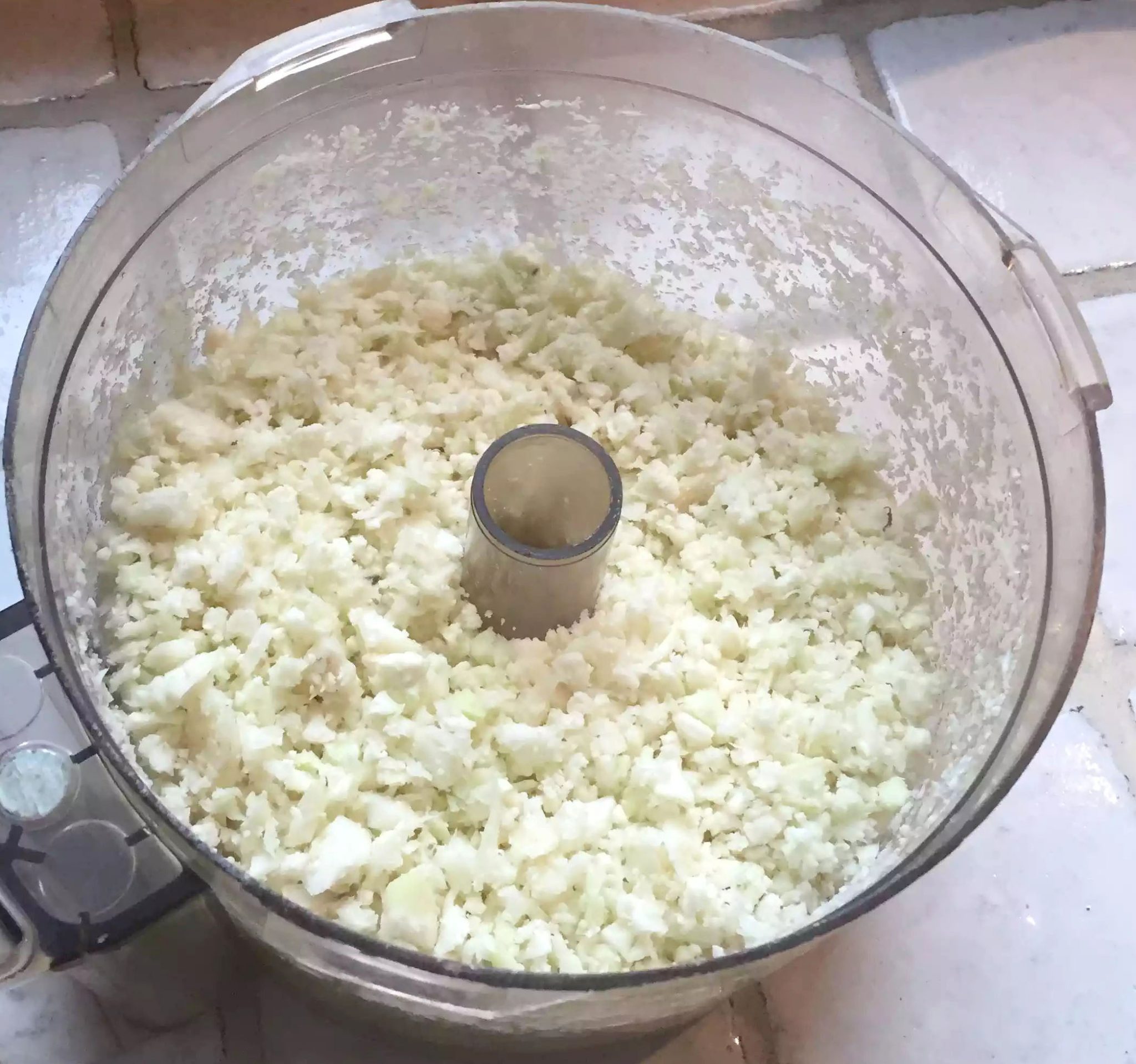 Mum started by ricing the cauliflower which involved chopping it into florets and then pulsing these in the food processor until the pieces are chopped so finely that they resemble rice.  While she was doing that, I heated the ghee (but you could use butter or any oil that you prefer) in a frying pan and sautéed the red onion and garlic to soften them.  Then I added the cauliflower rice and cooked this for about 5 mins to soften it aswell.  (The good thing about cauliflower rice risotto is that you don't need to add any liquid to it and it cooks in a few minutes, unlike standard rice).  I seasoned the mixture well and added in the frozen peas to defrost in the heat.  Then I added the spinach and stirred that through to wilt in the heat.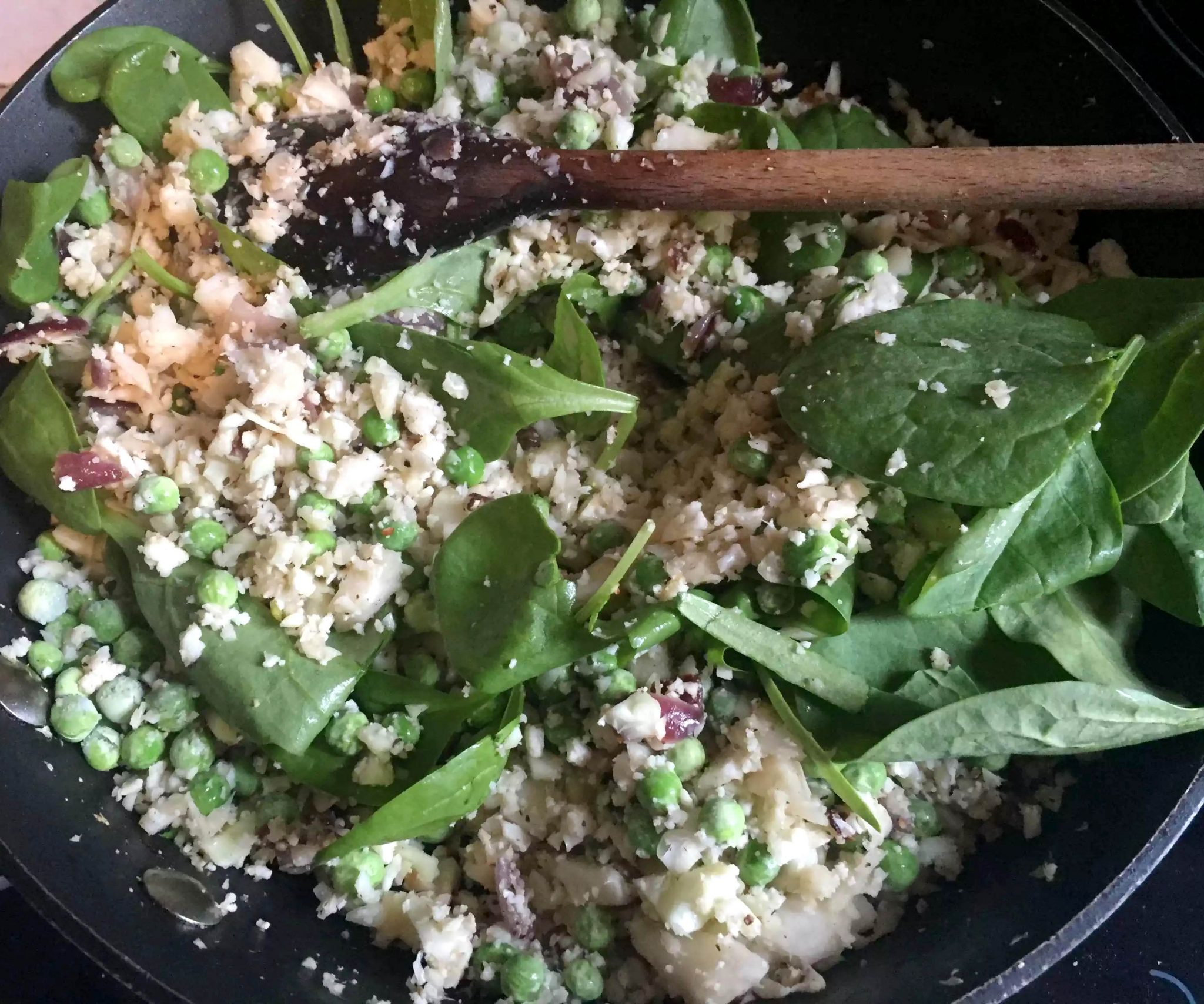 While doing this I toasted some pine nuts in a separate pan to give them a bit of colour.  Finally I added the smoked salmon and stirred everything together and spooned it out into bowls, topping it with the pine nuts.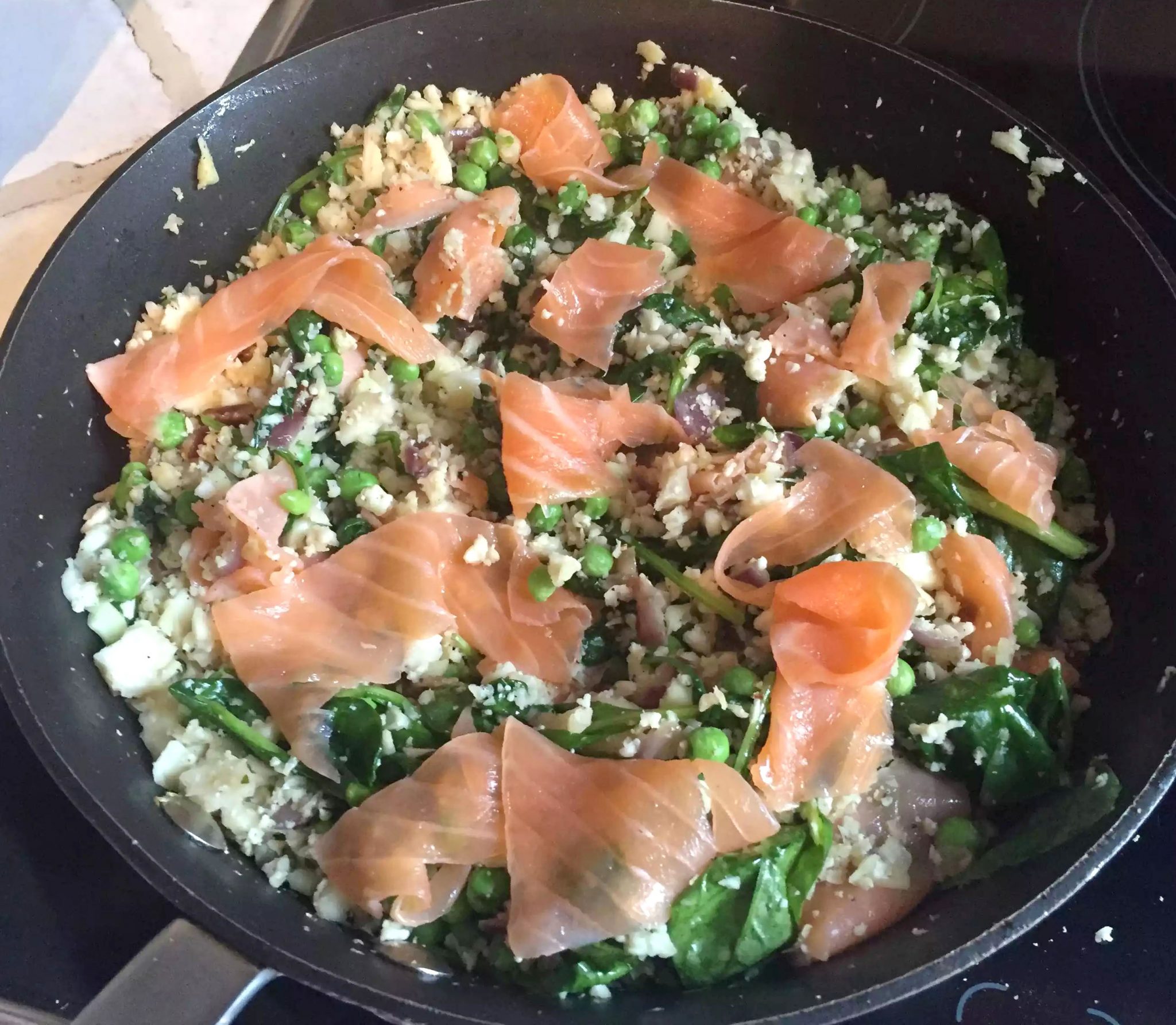 Whilst we were cooking we kept coming up with other possible flavour combinations to try another time.  Bacon and mushroom was a personal favourite, along with tomato and mozzarella, butternut squash and chorizo, and chicken and pesto.  It's really a dish where you can use up anything you have left in the refrigerator and you can get really inventive with the flavours.  Just start with the butter, onion, garlic and cauliflower rice base and add in anything else you can think up.
This served 2 of us with very big portions (and a little left over for lunch the next day) so it's probably a 3 person recipe – just depends on the size of the cauliflower.  It was so much lighter than a normal risotto (which can be a bit too stodgy) and the flavours worked so well together.  I know I'm a bit of a garlic monster but the roasted garlic flavour came through brilliantly and the whole thing was so tasty.  Instead of feeling weighed down after a heavy risotto, we both felt energised and ended up going for an hour-long walk after dinner.