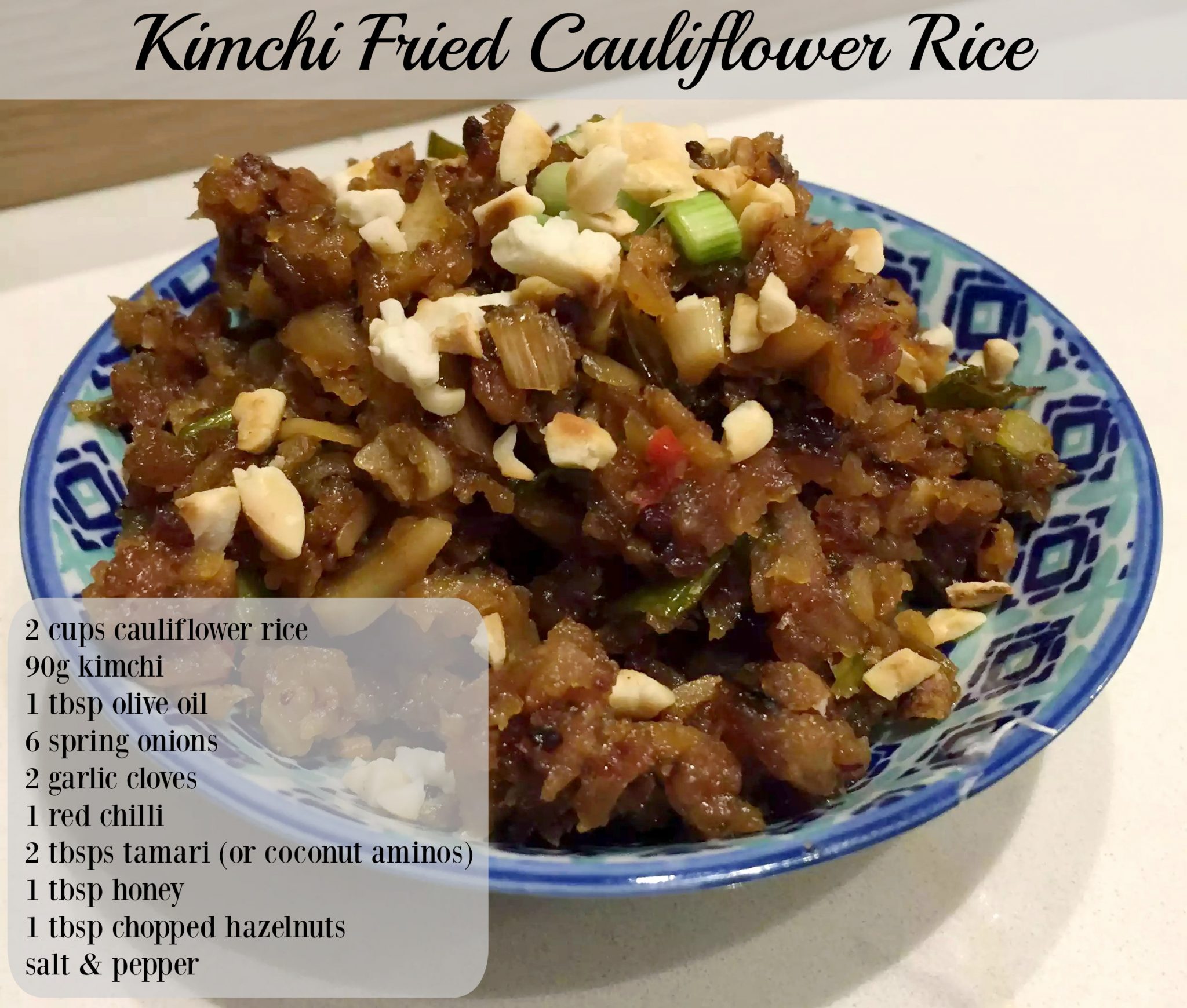 Disclaimer: I was given the jar of Kimchi free by the company Yutaka to create a recipe with but the recipe and all opinions are my own – I have not been paid for this post.
Fermented foods are all the rage these days.  Great for your gut, they promote the growth of healthy bacteria and a healthy gut is a happy one!  Kimchi is the new guy on the block when it comes to fermented foods and I was gifted a jar to create a recipe around.  I was making my Sticky Chicken Thighs so I decided to make a Kimchi Rice dish to go alongside them to keep to the Asian theme.
The Yutaka Kimchi itself is perfect for the diet that I eat as it contains 100% natural ingredients and only consists of Cabbage, Water, Radish, Garlic, Onion, Chili powder, Salt, Carrot, Ginger – all ingredients that I can eat!  It's Korean in origin so it pairs very well with Asian foods.  You can eat it on its own or use it in a recipe like I did!
I don't eat rice or any starchy carbohydrates so I changed things up a bit by using Cauliflower Rice, which I can tolerate really well, is so easy to make and can take on other flavours just like standard rice.  All it takes is a couple of minutes of prep and a food processor (or you can even buy it ready made in the shops now – they're catching on slowly!!)  All you do is chop the cauliflower up into florets and then put them in the food processor.  Pulse the food processor until it chops the cauliflower into pieces small enough that they resemble grains of rice or couscous.
Then you can use it in dishes like risottos, or in any place you would use regular rice.  I've used it in the past in my Cauliflower Tabbouleh as an alternative to couscous and I've made a Risotto, my Smoked Salmon and Summer Vegetable one, and both turned out really well.  However, tonight i decided to try something different and settled on  a Fried Rice Dish and it worked really well for this.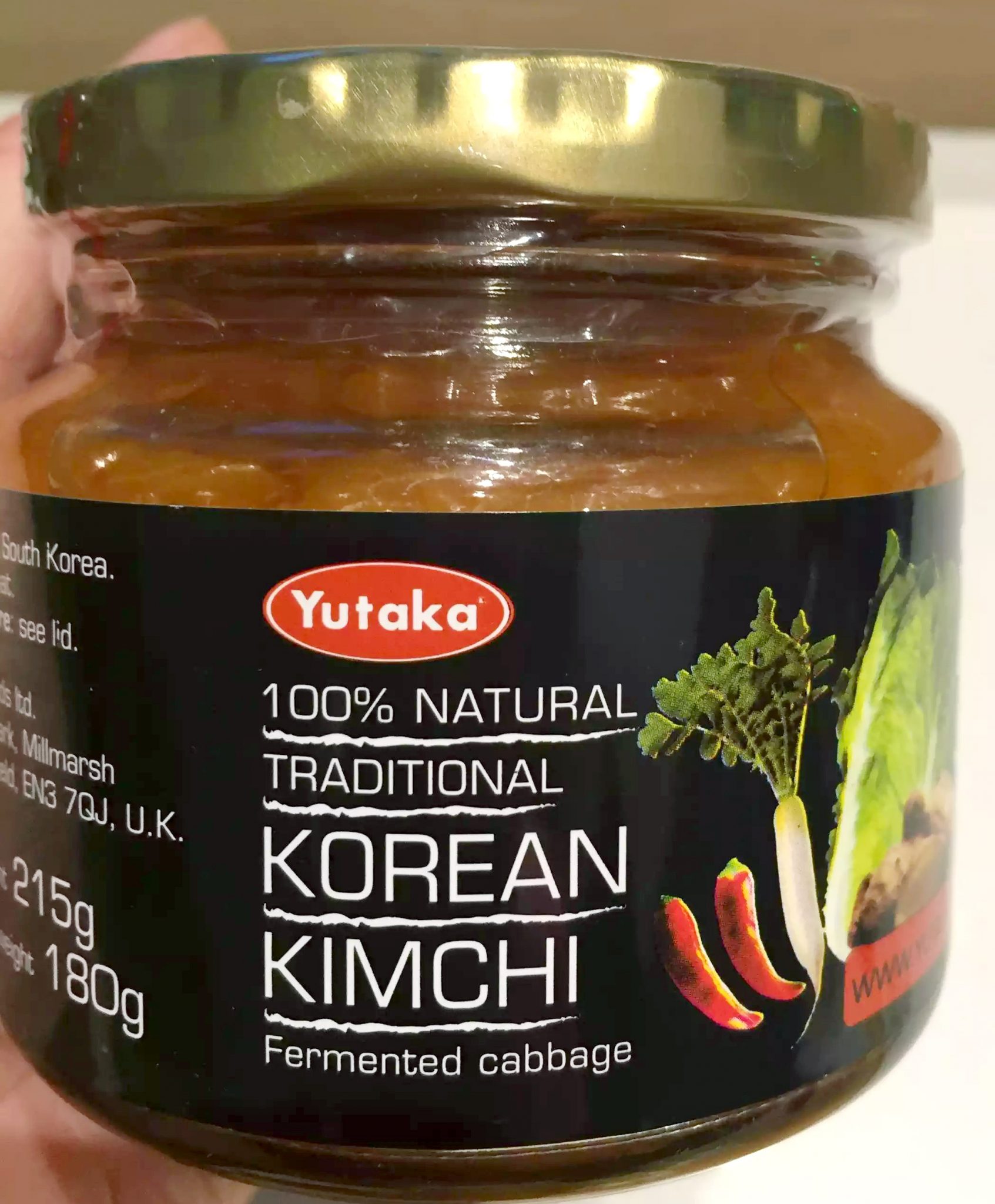 Firstly I toasted the chopped hazelnuts in a dry pan until they had browned (3-4 mins) and put them to one side to use as a garnish later.  I started making the fried rice by slicing up the spring onions (keep one back to use as a garnish for the final dish), chilli and garlic and frying them in a pan with the olive oil until they'd softened.
Then I added the cauliflower rice to the frying pan and sautéed on a fairly high heat for a couple of minutes – to let some of the water evaporate off and dry out the mixture (otherwise the rice will be more of a risotto!)  Next I added the tamari and honey and again fried for a couple of minutes to let the liquid evaporate.
I stirred the kimchi through the mixture and heated for another minute or so to warm it through.  I added salt and pepper to taste – you can add more tamari or honey if you think it needs it at this point.  You need to get the balance of flavours right between sweet, spicy, salty and acidic.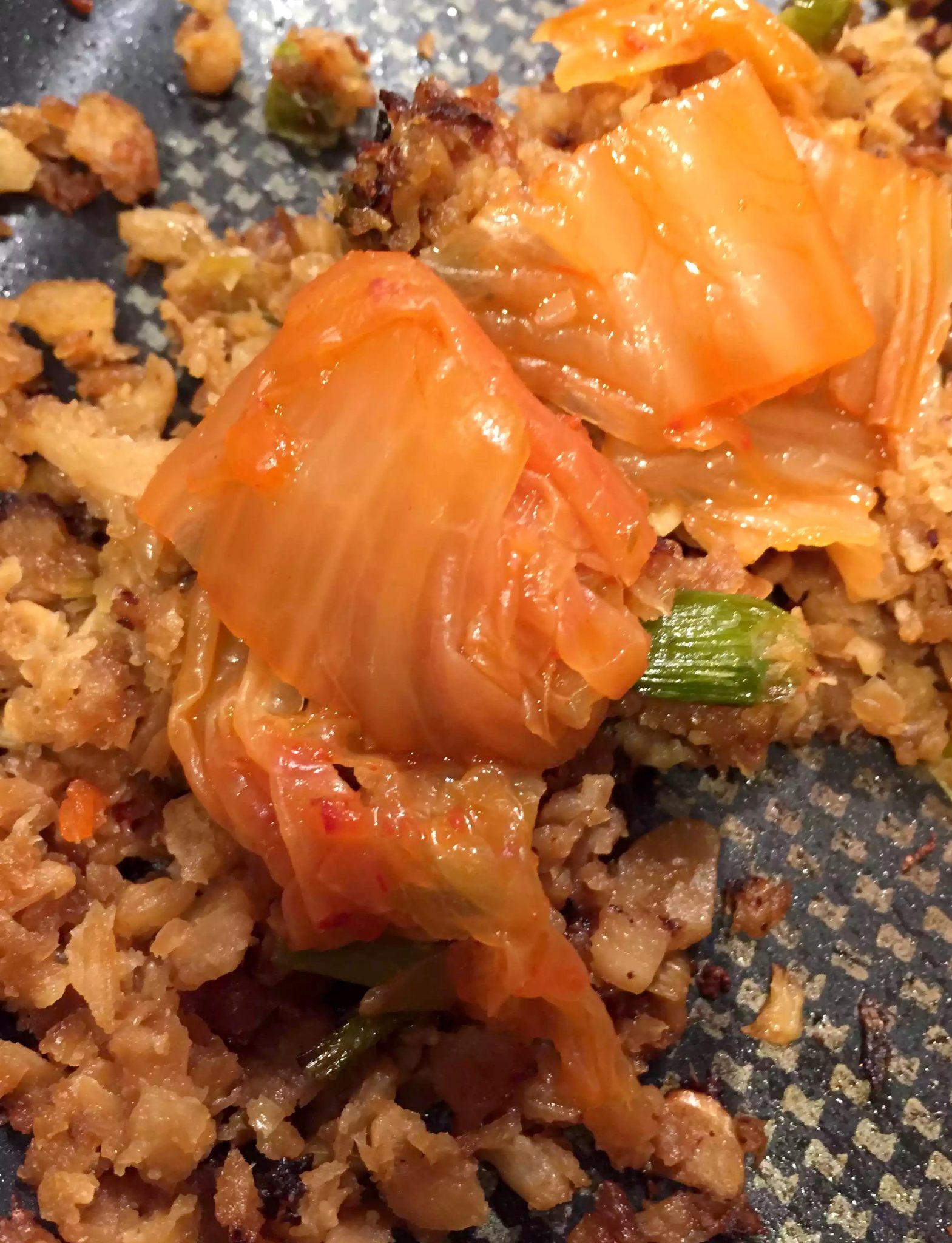 Then I plated up and garnished with a sprinkling of raw spring onions and the chopped, toasted hazelnuts.
Delicious, a great balance of flavours, a nice crunch from the hazelnuts and I'm definitely a Kimchi convert.  It tastes acidic and spicy and really adds a chilli kick to the dish – it's quite spicy so be warned!
Pin it for later