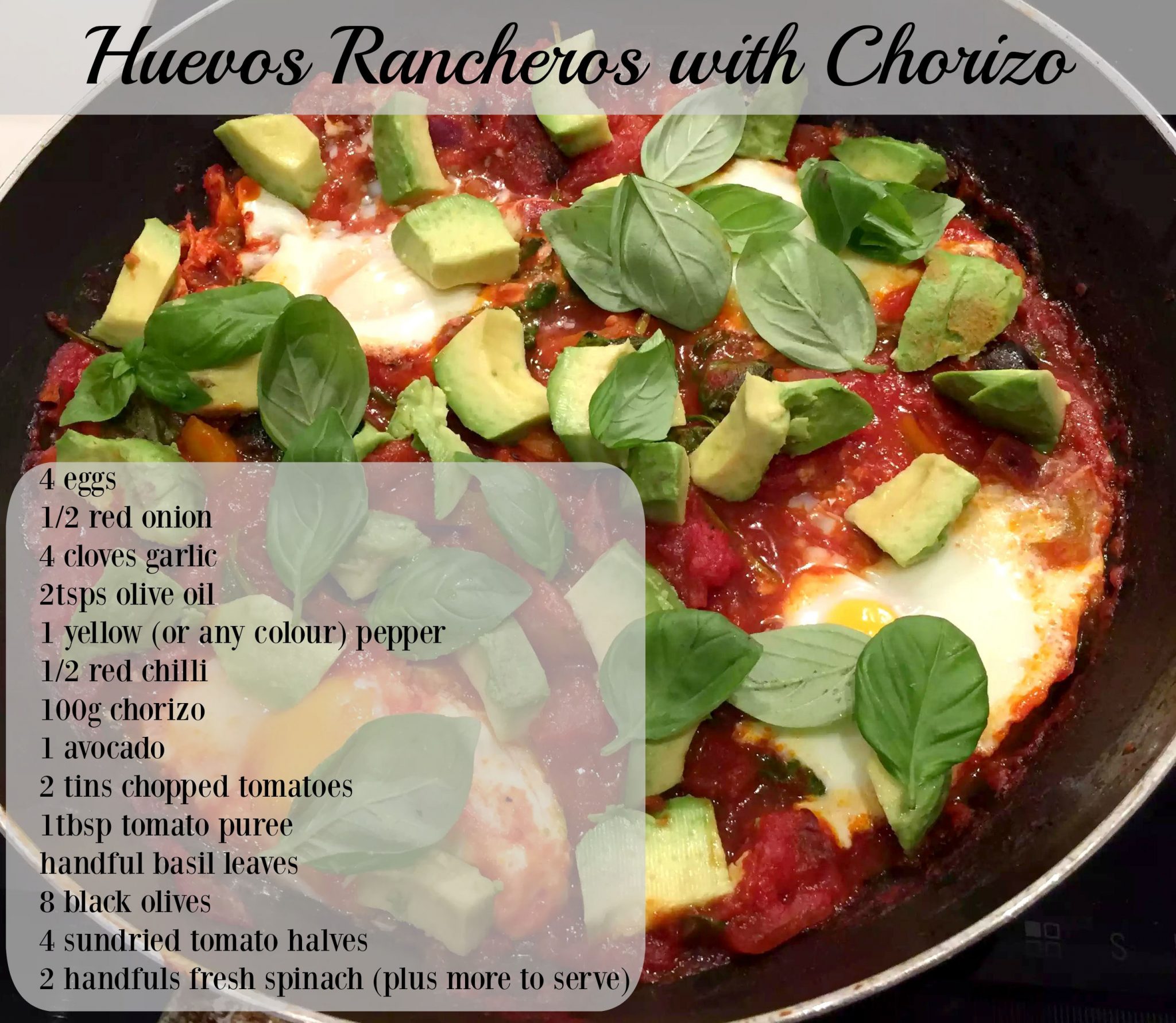 Typically a Mexican Brunch dish, I've become a big fan of Huevos Rancheros recently.  I love the spicy tomato flavour paired with the gooey egg and I also add avocado on mine to cool everything down. Breakfast? Brunch? Lunch? Dinner? Doesn't matter – I could eat it any time of the day.  Similar to my Shakshuka, breakfast for dinner is one of my favourite ways to eat!
When making this dish it makes sense to use quite a deep frying pan (even a shallow wok) as there ends up being quite a lot of ingredients in the dish and you need room at the end to crack the eggs on the top.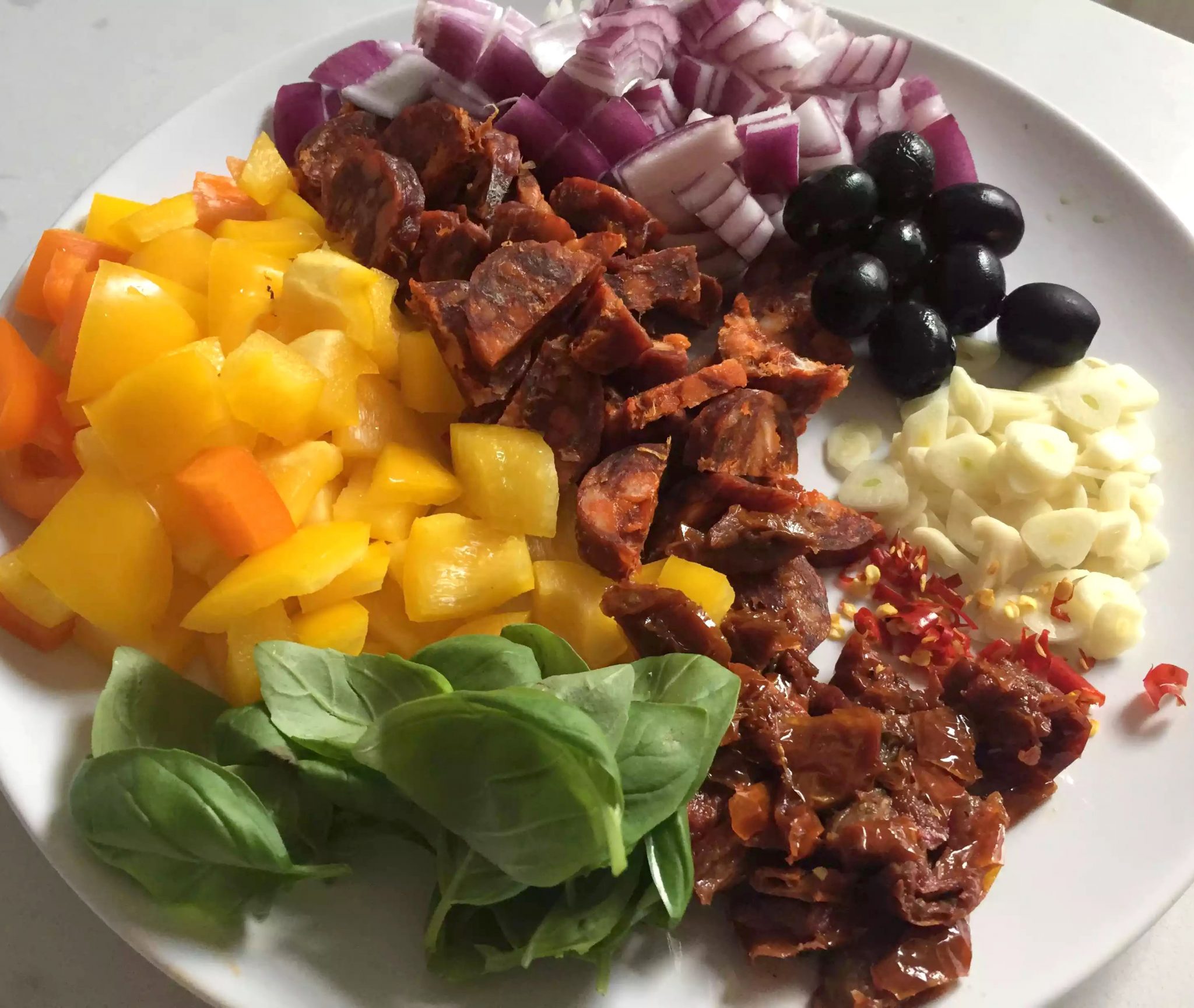 I started by chopping all the ingredients first (mainly because it makes for a better photo!) So that's the pepper, onion, sundried tomatoes, garlic, chilli and chorizo.  When chopping the chorizo I made sure to peel the skin off first as it can be tough and papery.
I warmed the 2tsps of oil in a frying pan and fried off the pepper and onion to soften them a bit before adding the chopped garlic and chilli.  Once this had browned slightly I added the chorizo and fried it to soften it a bit.
Then I emptied two tins of tomatoes into the pan along with the tomato puree.  I cooked everything through and let it simmer for 10-16 mins to let the flavors infuse.  I added two large handfuls of fresh spinach to the pan and stirred it through to allow it to wilt slightly in the sauce.  I added the olives, and then it was time to add the eggs.  It's best to use eggs that are at room temperature otherwise they cool the dish down too much and do not cook so quickly.  I made a small well in the mixture and cracked an egg into it and then repeated this another three times in the other corners of the pan.  Then, place a lid over the pan to keep the heat in until the whites of the eggs look done.
Top with the chopped avocado and sprinkle over the fresh basil.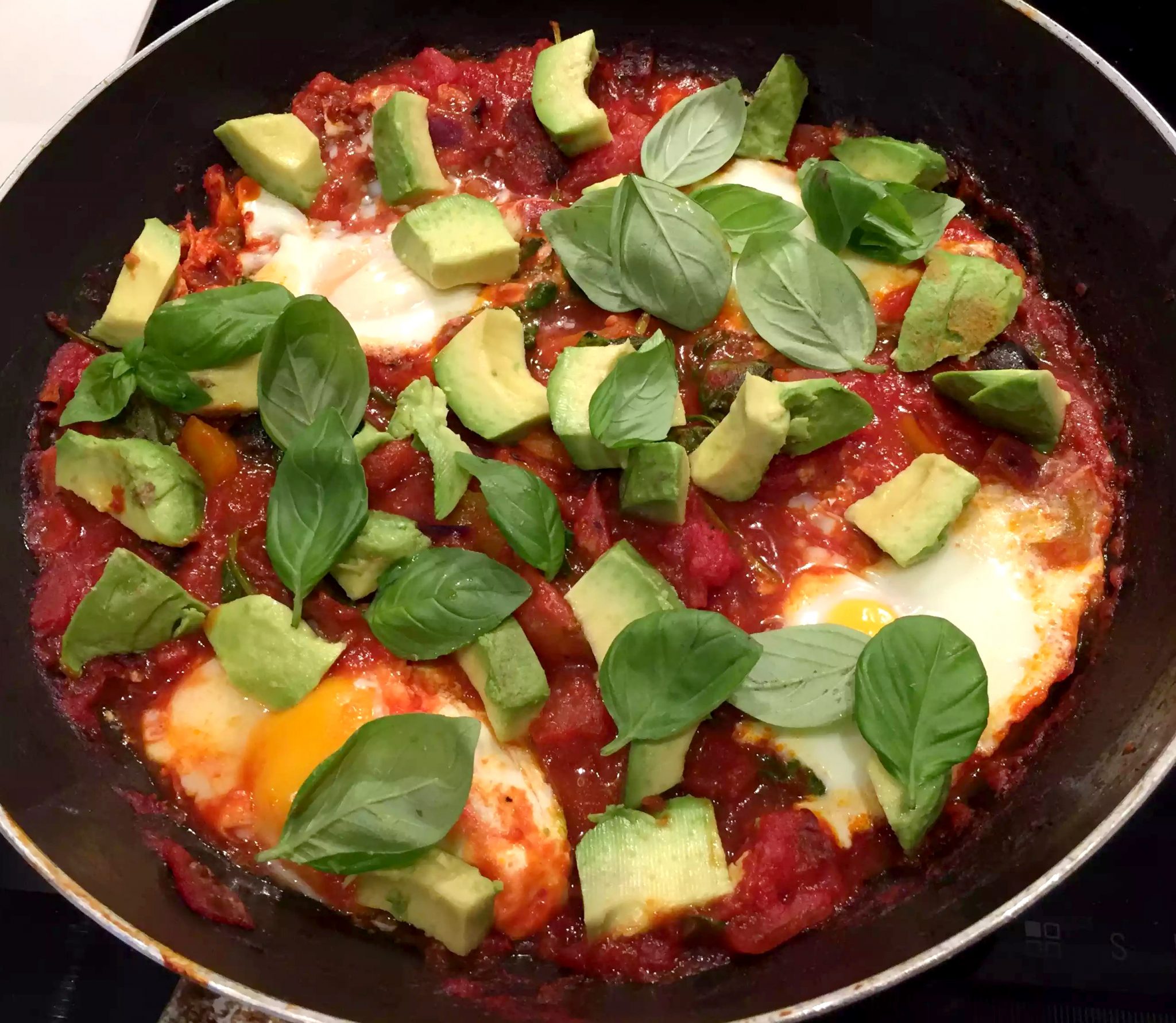 I served mine on a bed of spinach , seasoned well with salt and pepper and Dan had his with potato wedges, but it's great just as a dish on its own.