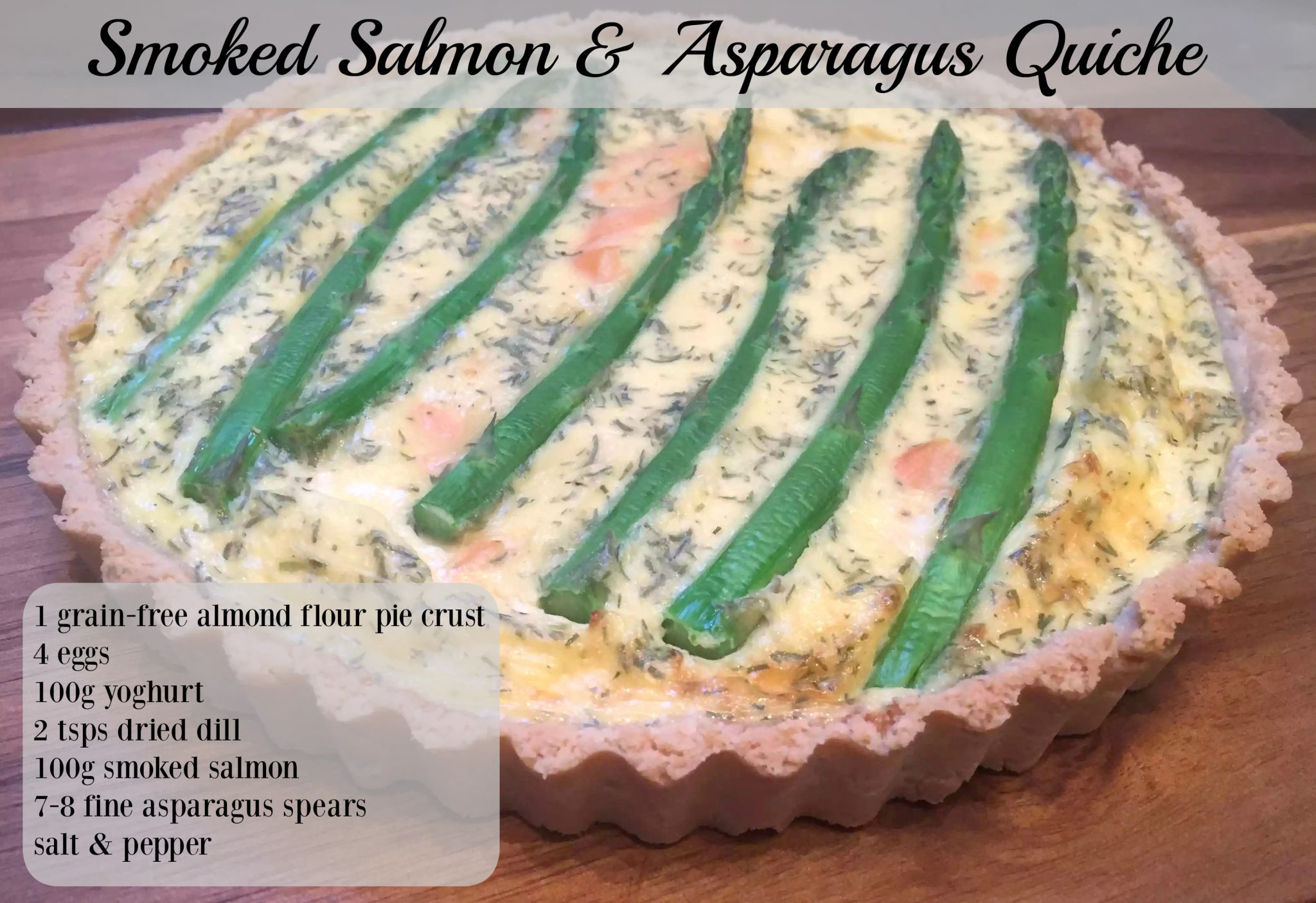 I made this quiche using my Grain-Free Almond Flour Pie Crust Recipe and I blind baked it for 10mins as I knew I was going to have to bake it for another 10-15mins once I had added the filling.  My pie crust pan was a 9inch/22.5cm one so if yours is bigger/smaller you may have to scale the ingredients to make sure your quiche has the right amount of filling!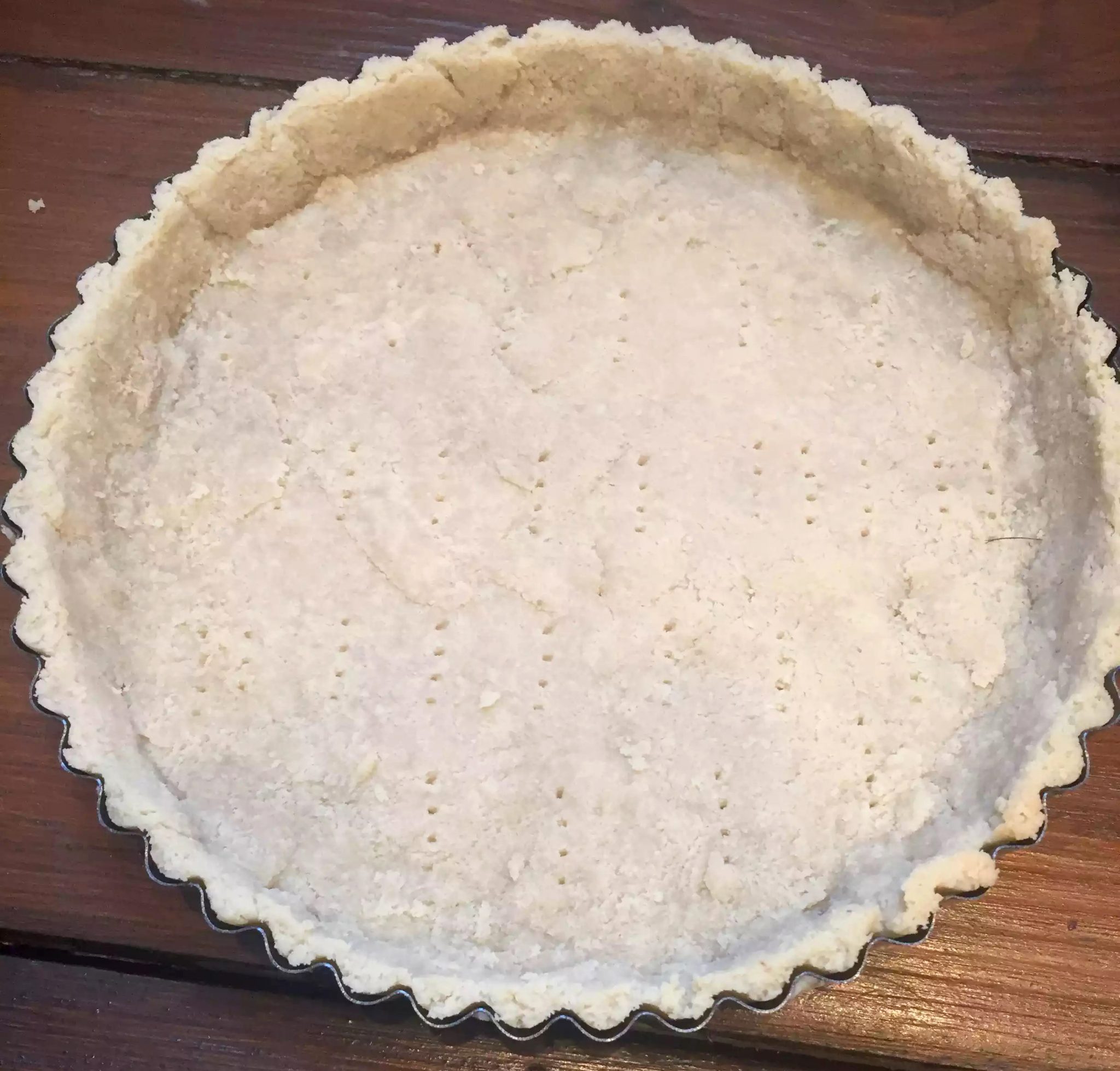 While the base was in the oven I got to work making the filling (the oven at 180C is the right temperature for cooking the finished quiche as well as the pie crust so you can leave it running while you fill the crust and just pop it straight back in when you're done.
I mixed up the eggs and yoghurt in a bowl until I had a smooth mixture.  Then I added plenty of black pepper, a pinch of salt and the dried dill (I searched everywhere for fresh dill but the supermarkets near me had run out – you could substitute two tbsps fresh dill for the 2 tsps dried dill if you can find it!)
I sliced up the smoked salmon into bite size pieces and stirred it into the egg mixture.  Then I poured the filling into the crust, all the way to the top, as full as I get it – you want plenty of filling in your quiche.  I topped the quiche with long spears of fine asparagus and put it into the oven to bake for 10-15mins.
It's done when the centre is set, like an omelette or a frittata and the edges of the pastry are a golden brown colour.  If they start to go too dark or burn before the filling is set, you can cover them with a bit of tin foil to prevent this happening.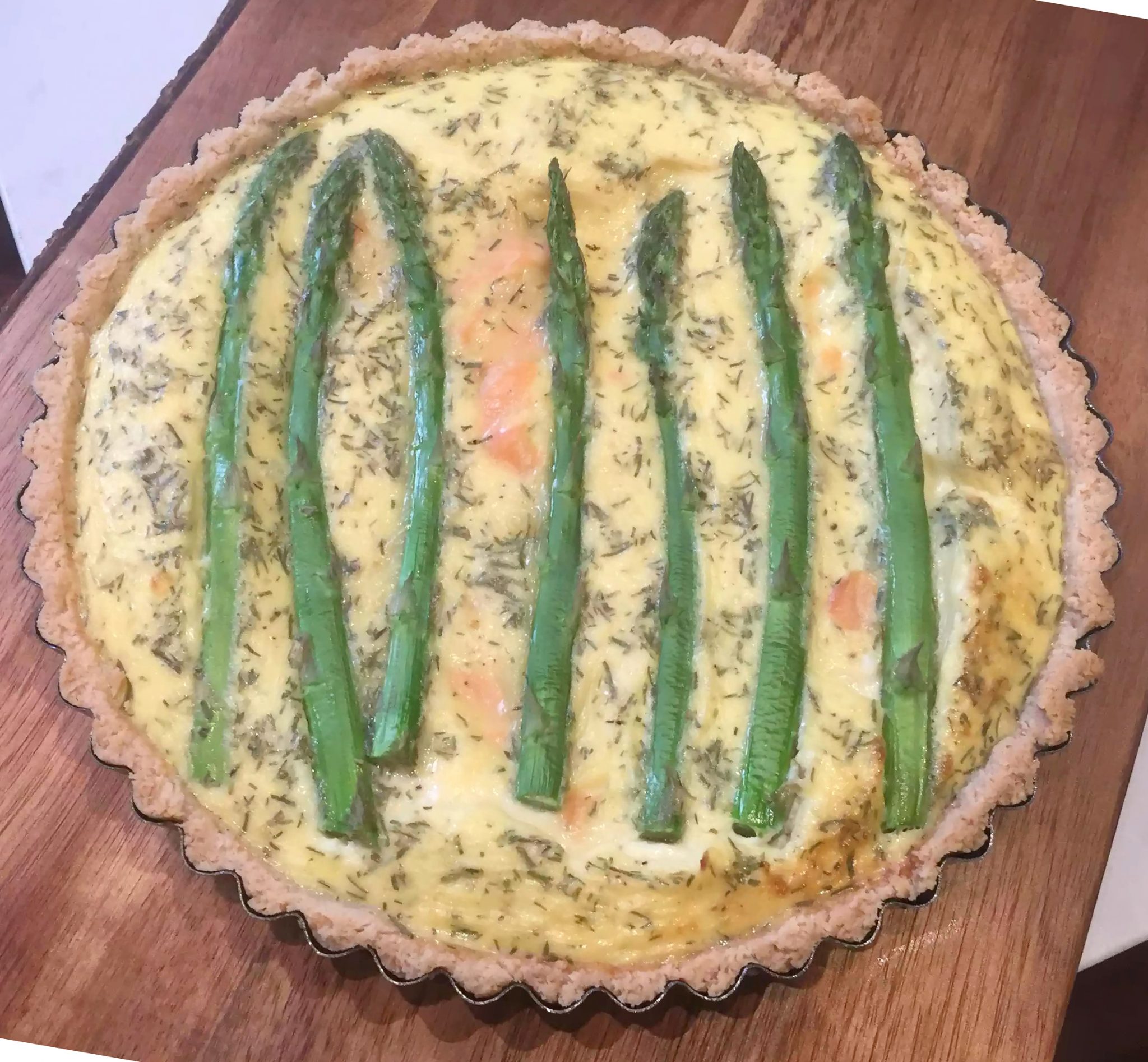 I served the quiche with a simple green salad.  It's enough for 6 as a starter or 4 as a main course and it keeps really well in the fridge.  I ate a piece hot that night for dinner and cold for lunch the next day, and while nothing beats a 'warm out of the oven quiche' it tasted delicious the next day too!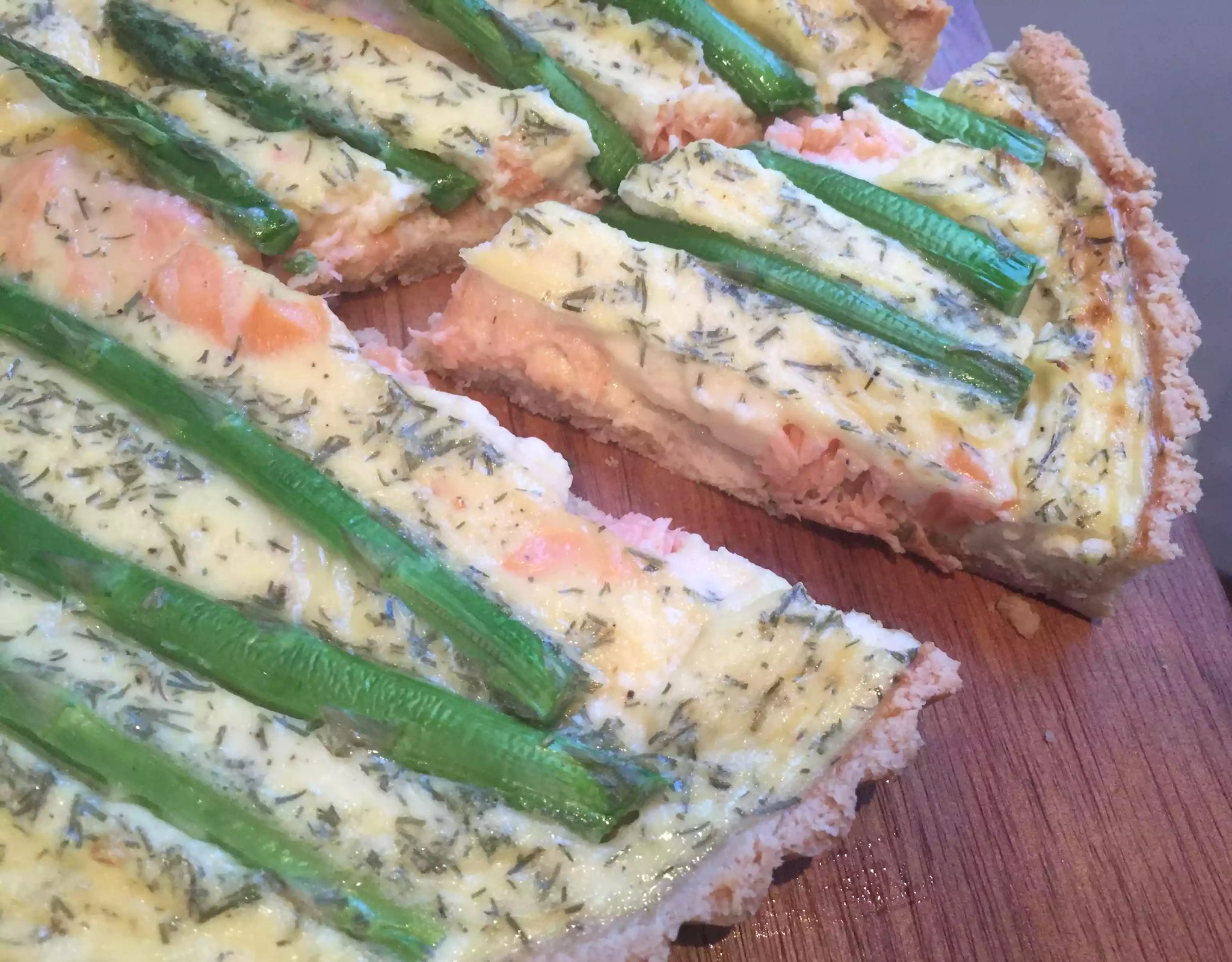 There are so many different combinations of fillings you could try, ham and cheese, or roasted vegetables or bacon and blue cheese, the option are endless and I'll definitely be trying out a few different flavours soon! Watch this space!!