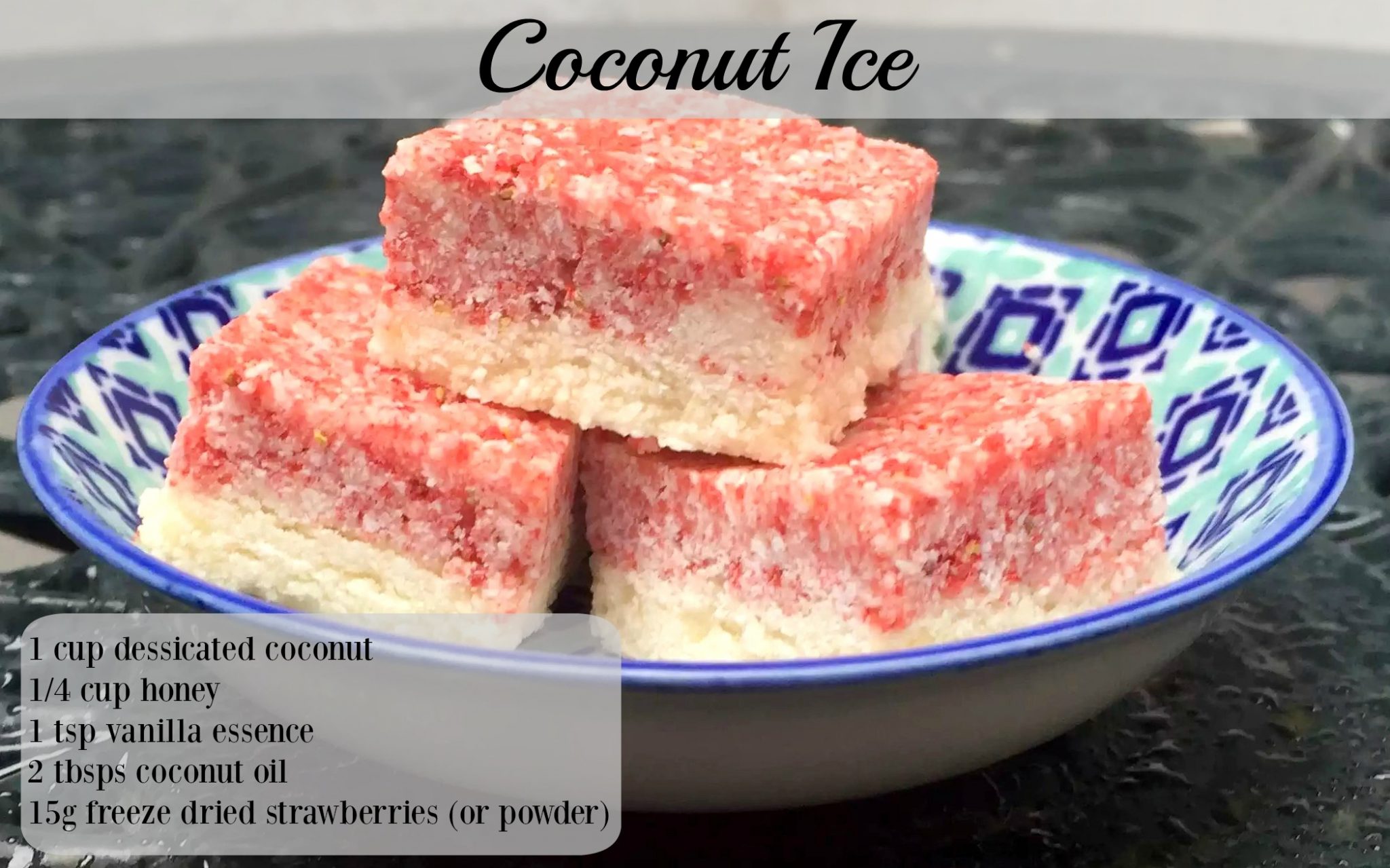 I don't have a particularly sweet tooth, luckily for me as I don't eat any refined sugar (I eat honey and naturally occurring sugars in fruit etc, but no sugar, agave, coconut nectar, stevia etc) but I was really craving something sweet after my dinner tonight.  I decided to make my no-bake, 5 ingredient (though they can be made with 4 if you leave out the strawberries) coconut ice as a bit of an indulgence.  It's so simple to make and takes less than 5mins before you have a deliciously sweet treat to pop in your mouth.
You start by mixing the desiccated coconut, honey, coconut oil and vanilla essence in a bowl until everything is combined together. Then you need to squeeze it together with your hands until it comes together in a ball.  If it's too wet you can add a bit of extra coconut to it or if it's too crumbly you can add extra coconut oil.  At this point you can press it into a Tupperware box to mold it into the correct shape and be done with it but I like to do one more step to add a bit more colour and flavour (and coconut ice to me has always been pink and white layered together!)
I split the mixture in two and pressed half down firmly into the bottom of the Tupperware container.  I put this in the freezer to set while I got to work on the top layer.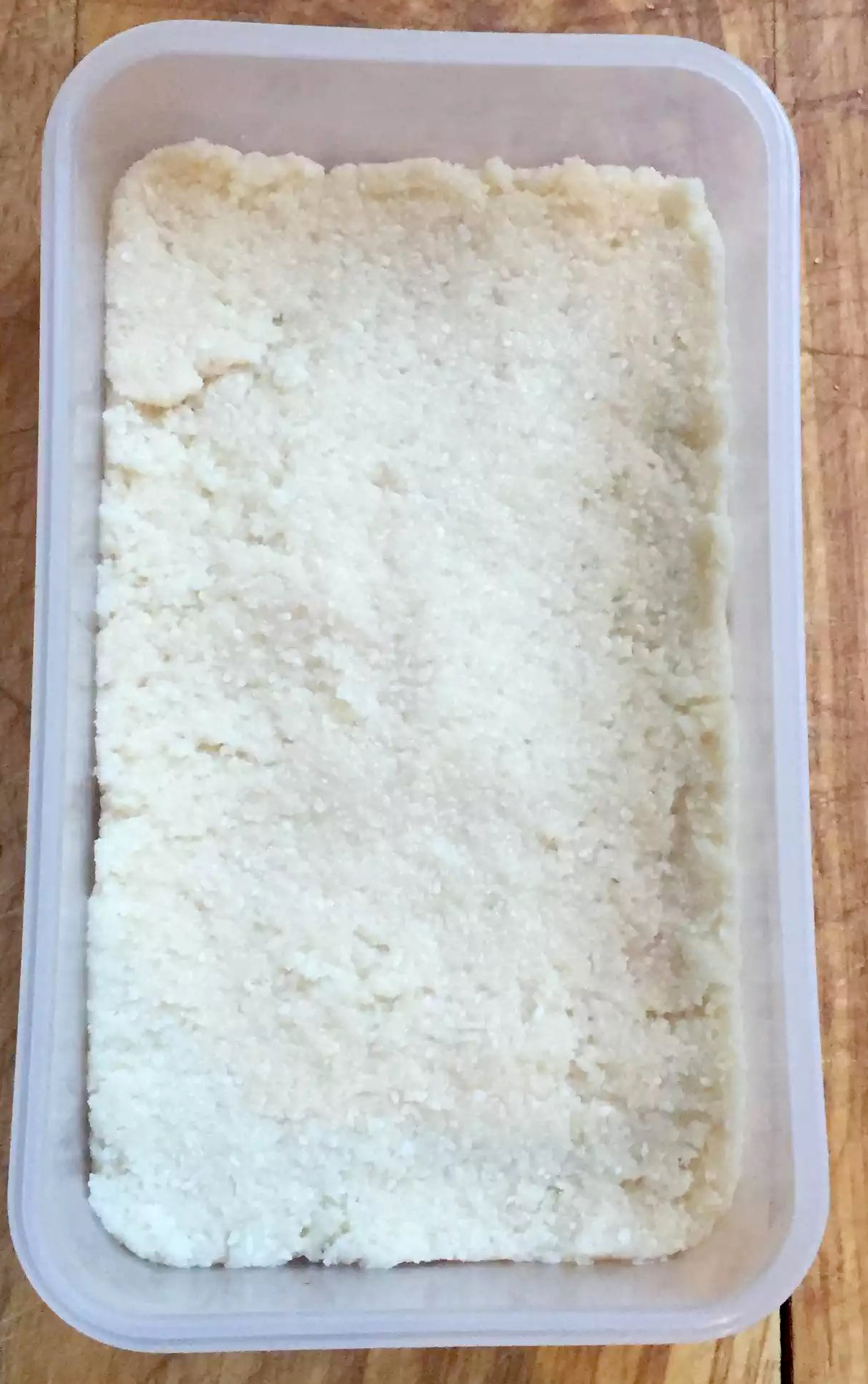 I crushed up the Freeze-Dried Strawberries
 (using the end of a rolling-pin), or you could use the freeze-dried strawberry powder you can buy so the hard work is already done for you.  You could also use raspberries or any fruit that you fancy the flavour of.  I used Freeze-Dried Strawberries
 from Amazon but they're quite widely available in most health food or gourmet food shops these days.  Just make sure that the ingredients list is 100% strawberries!
Then I mixed the crushed powder with the remaining half of the coconut mixture so that it turned a pink colour.  If it gets too crumbly at this stage due to the addition of the powder, you can always add another teaspoon of coconut oil.  Then I took the white layer out of the freezer and pressed the pink layer firmly down on top.  I put it back in the freezer to set and that's all there is to it!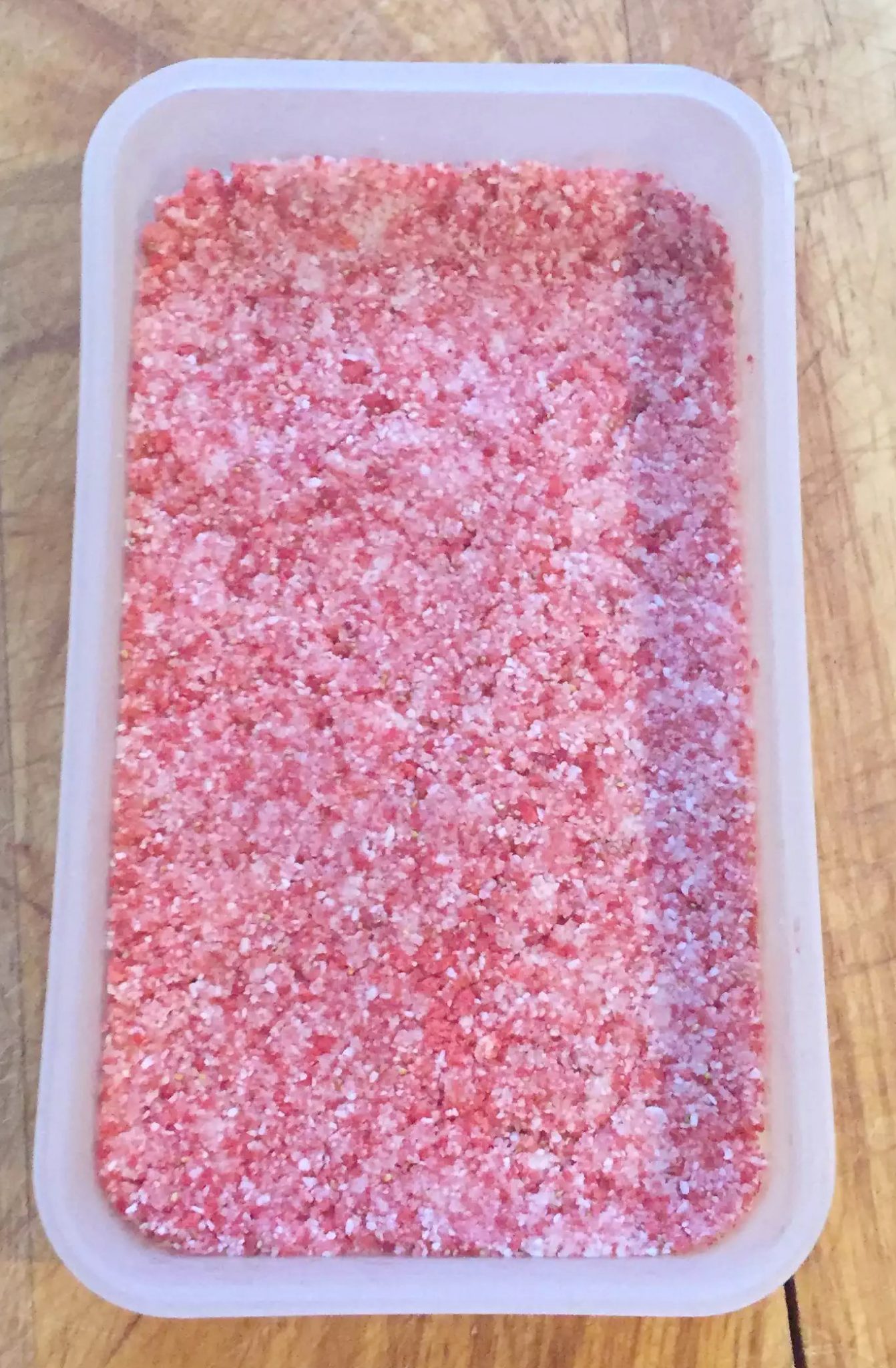 These need to be kept in the fridge or freezer (if they stick around long enough) and you can eat them straight from there, or let them come to room temperature for a few minutes first to soften up.  At room temperature, the honey and coconut oil are liquid so they will get too mushy and sticky to handle if they are not kept chilled.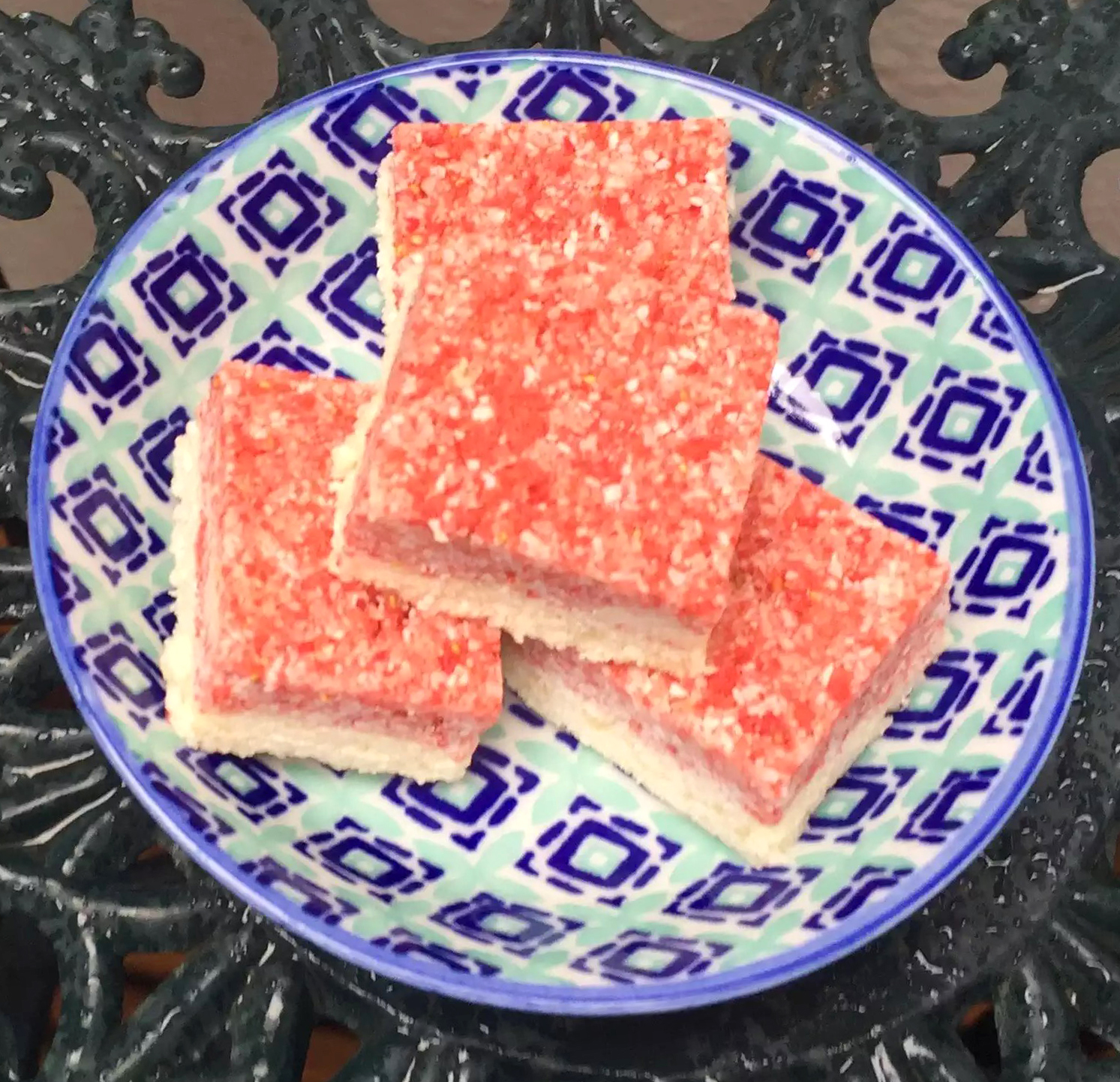 I cut mine up into 18 pieces, each of which was probably about an inch square, and one piece really is all you need!  Beware they are VERY sweet, but they definitely fulfil a sugar craving and you only need a tiny square!!