Pure is a new boutique cafe that has only been open since last year.  Situated next to the gym in Quinta do Lago it is definitely marketing the healthy set and has secured that niche for itself as there is nothing else like it in the area.  It's also mentioned on my round-up of my favourite restaurants in the Algarve.
Open from 08:00 – 18:00 its focus is on breakfast, brunch and lunch but it also does a take-away option and you can even order from them as a kind of home catering service (they make salads and sides that you can order to serve at your BBQ that evening or for whatever purpose you require!)  The cafe itself is very white and light and airy and you can eat inside or on the terrace out the back which looks out over the golf course!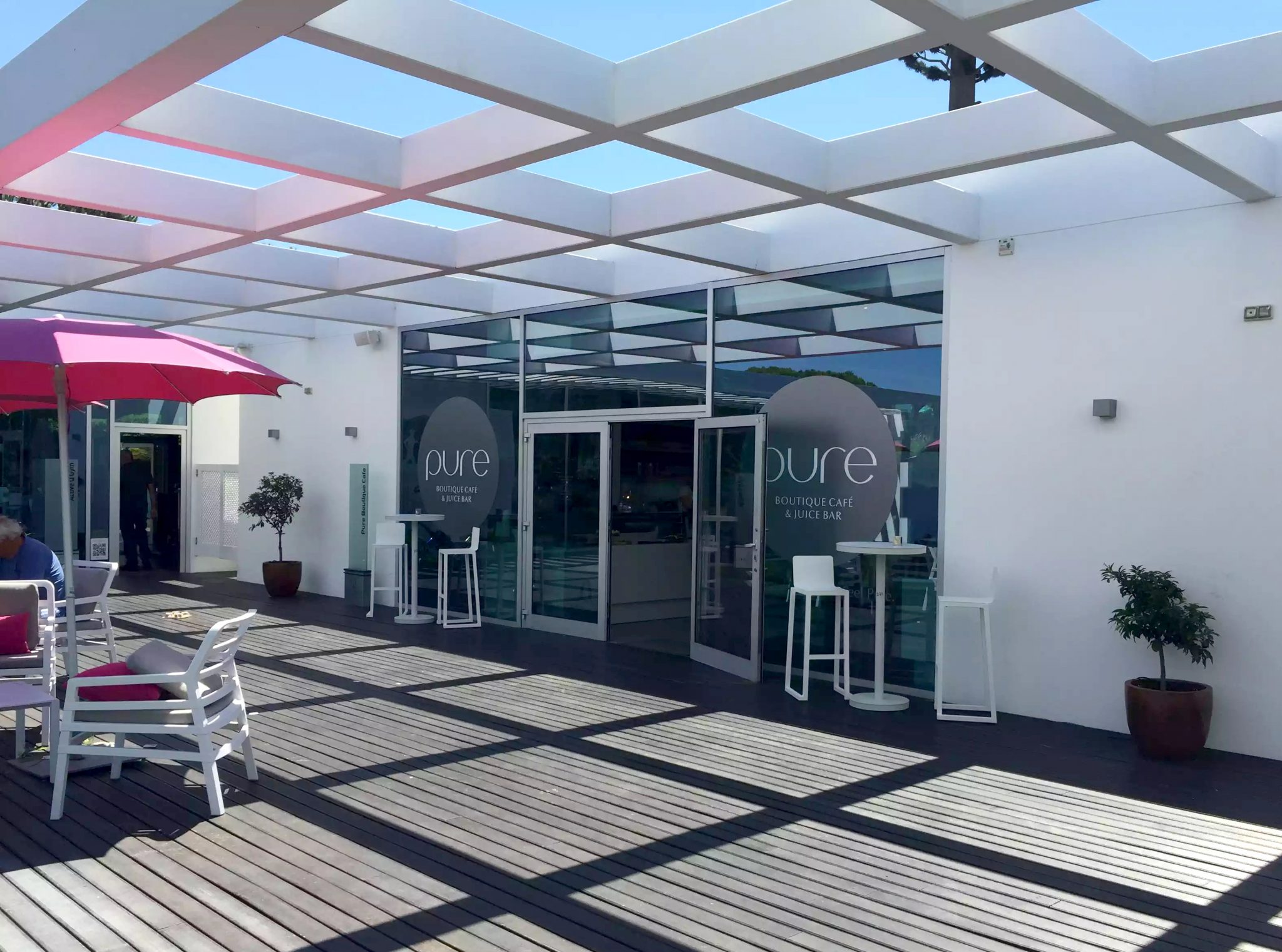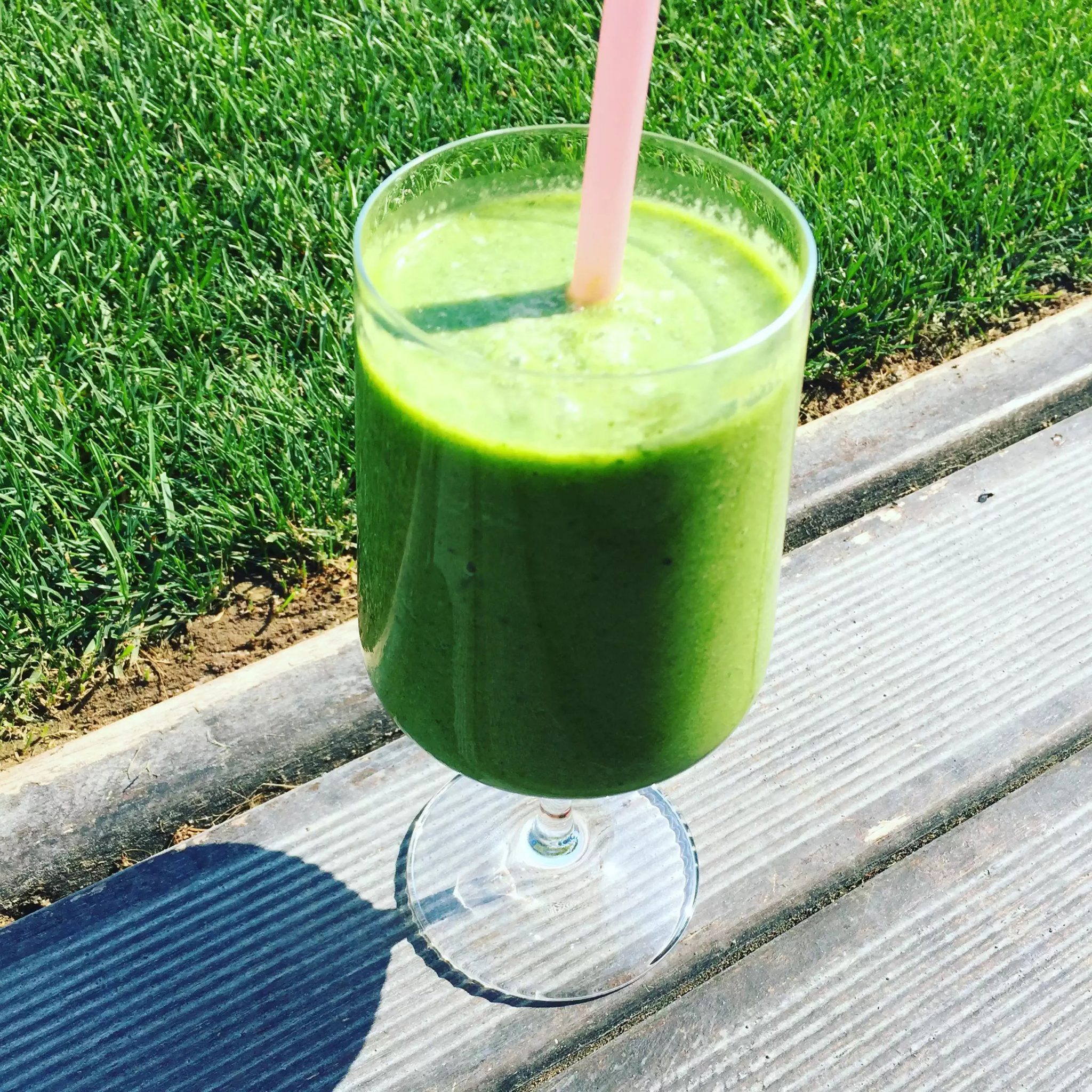 They have a smoothie and juice bar where they juice and blend everything fresh, and you can make your own up or have something from the menu (with added superfood boosters if you want!)  Most mornings in Portugal I like to go for an early morning run or hike and  the exercise usually ended with a trip to Pure  for one of their green smoothies!  My favourite was the Pure Green which was a blend of cucumber, apple, celery, spinach, watercress, avocado, parsley, ginger, lemon and chlorella. Getting your greens in is so easy when you can drink them!
If you're not a massive green juice fan, they have so many other flavours, I also tried the orange, turmeric, carrot, ginger and yoghurt one.
They have an amazing salad bar which has about 8 varieties of salads which change everyday.  Whilst there I tried the mozzarella tomato and rocket, the beetroot, red cabbage and cinnamon, the broccoli, yoghurt and cheddar and they have add-ons like turkey and cumin burgers or chicken and turmeric patties that you can include.  There were some salads with rice/quinoa/potatoes etc in that I couldn't eat but there was always something I could.  They're all made fresh, in-house BUT unfortunately, once they're gone, they're gone.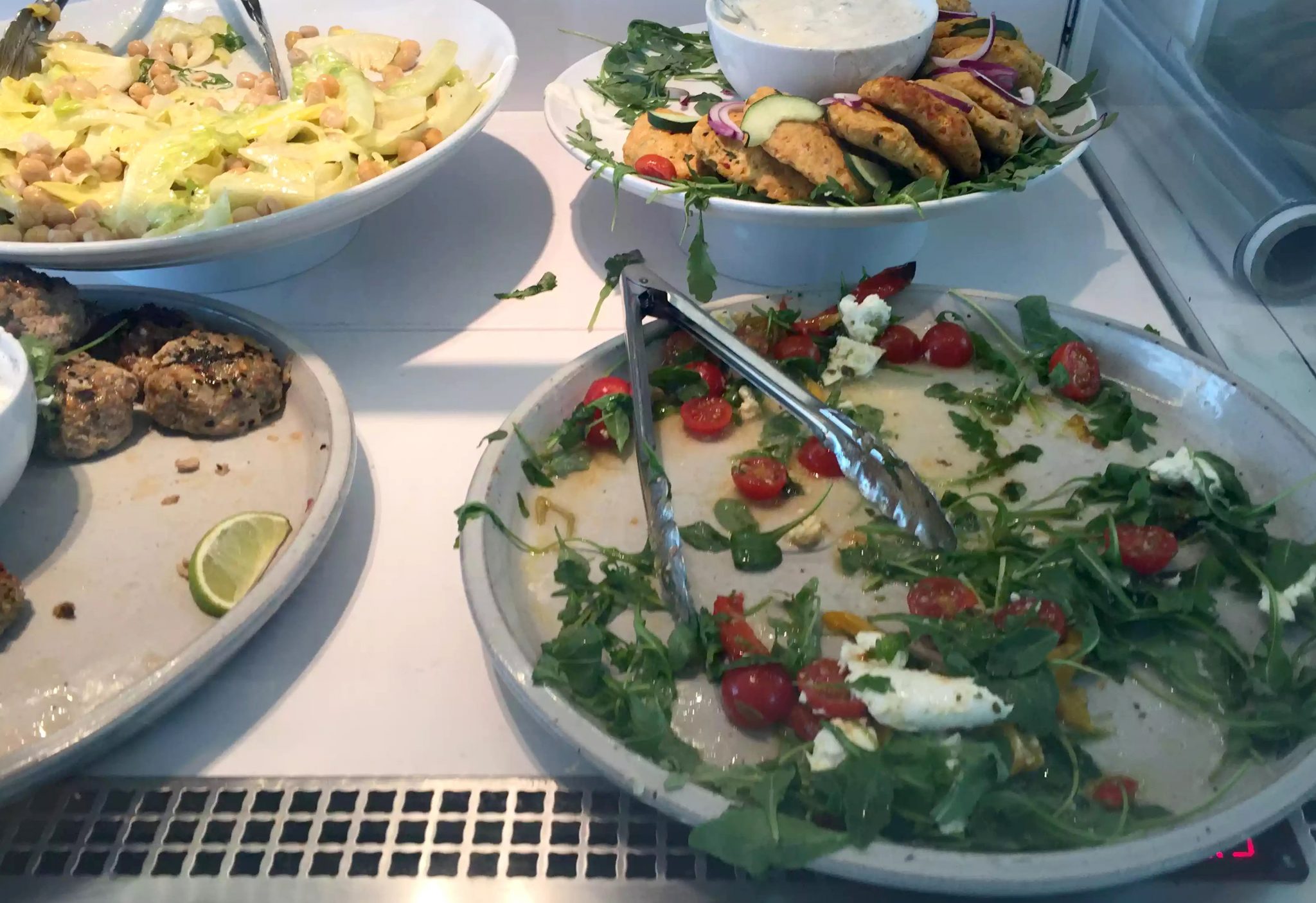 We like to go in and choose something to take down to eat on the beach and more than once, we got there after the lunchtime rush and there wasn't much left to choose from!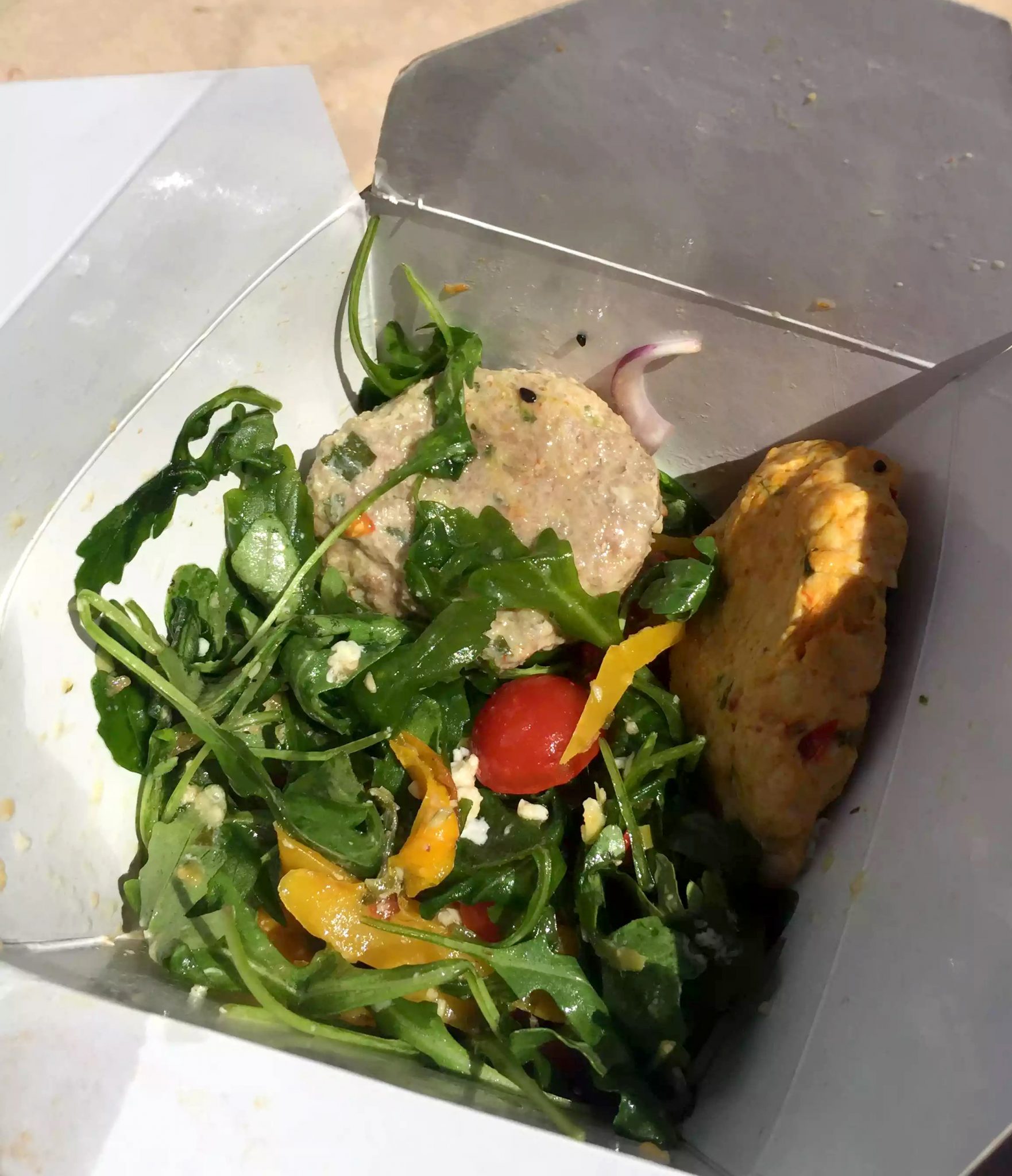 We also took a selection of salads to my cousin's house one day and ate them there with her and her family.  Such an easy thing to do and meant that we got to spend more time playing with the kids than preparing a meal!
The broccoli, cauliflower & cheese salad with yoghurt dressing was delicious, as was the beetroot, red cabbage, honey & cinnamon one!
There's also a brunch menu which I remember ordering from last year – pretty sure I had the smoked salmon and leek protein pack, oh and the egg white omelette is great too.
And don't worry, if you're not the super-healthy type, there are bacon baps, wraps and paninis and even a burger on the menu!  They serve wine, beer and they do a great coffee.  Or  you could just have a straight forward glass of freshly squeezed orange juice!