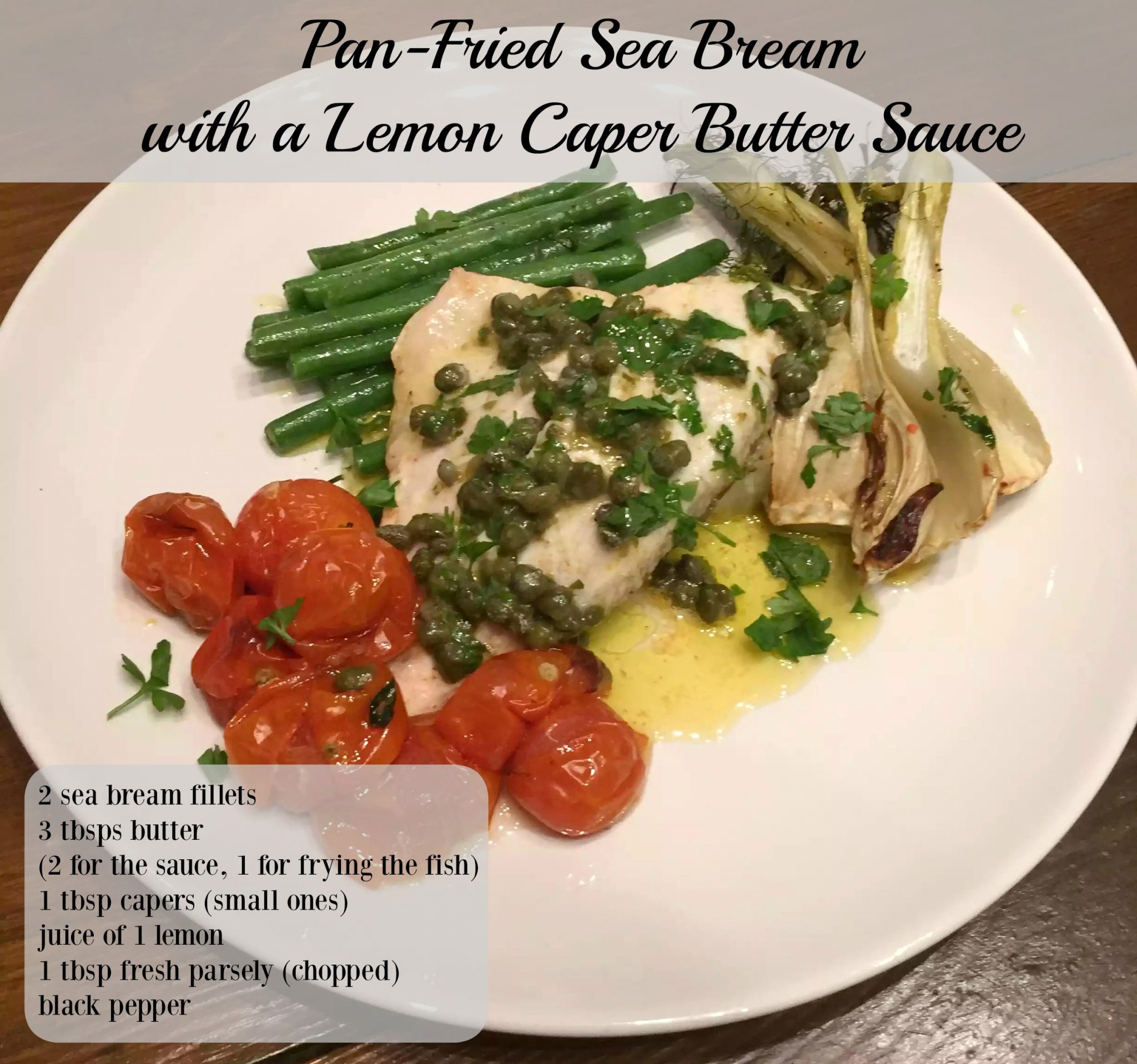 A few too many 'meat-heavy' BBQs recently meant that we were craving a lighter dinner tonight so we decided that fish should be on the menu.  Settling on sea bream I decided to pair it with a lemon and caper butter sauce as I love that kind of sauce with sole, but have never had it with bream before.  I decided to serve it with roasted fennel and cherry tomatoes and some steamed green beans, so the first thing to do was get the fennel in the oven, as everything else would only take 5mins or so.
I pre-heated the oven to 180C and washed and prepped the fennel, chopping it into about 6 pieces (I managed to get a huge one from the supermarket) and laying it out on a baking tray.  I drizzled over some olive oil, seasoned it with salt and pepper and popped it into the oven to roast for about 30mins.  After the fennel had been in the oven for about 20mins I added a few cherry tomatoes to the baking tray with it, as they only take 10mins to cook and I put some potatoes on to boil for Dan as I was serving his dinner with some new potatoes in a parsley and butter sauce!  Check out my Ultimate Guide to Roasted Vegetables for more information.
Meanwhile I set about making the sauce. I melted a tablespoon of butter in a frying pan until it was sizzling and fried off the capers for about a minute.  Then I added the lemon juice and turned down the heat to let the sauce simmer and reduce (by about half).  Then I added another tablespoon of butter and stirred it through to melt it before pouring the sauce into a jug and stirring through the chopped parsley.
I put the green beans on to steam for 3 mins and then it was time to cook the fish. I melted a tablespoon of butter (yes, more butter!!) in the frying pan and waited for it to get hot and start to sizzle.  Then I placed the fish, skin side down in the pan and left it alone for 2mins.  I then flipped it and cooked it for a further minutes on the flesh side.  It's such a delicate fish and such a thin fillet that it's important not to overcook it or it will dry out, but doing it this way should ensure a crispy skin (as long as your pan is hot enough when the fish first goes in) and juicy flaky meat.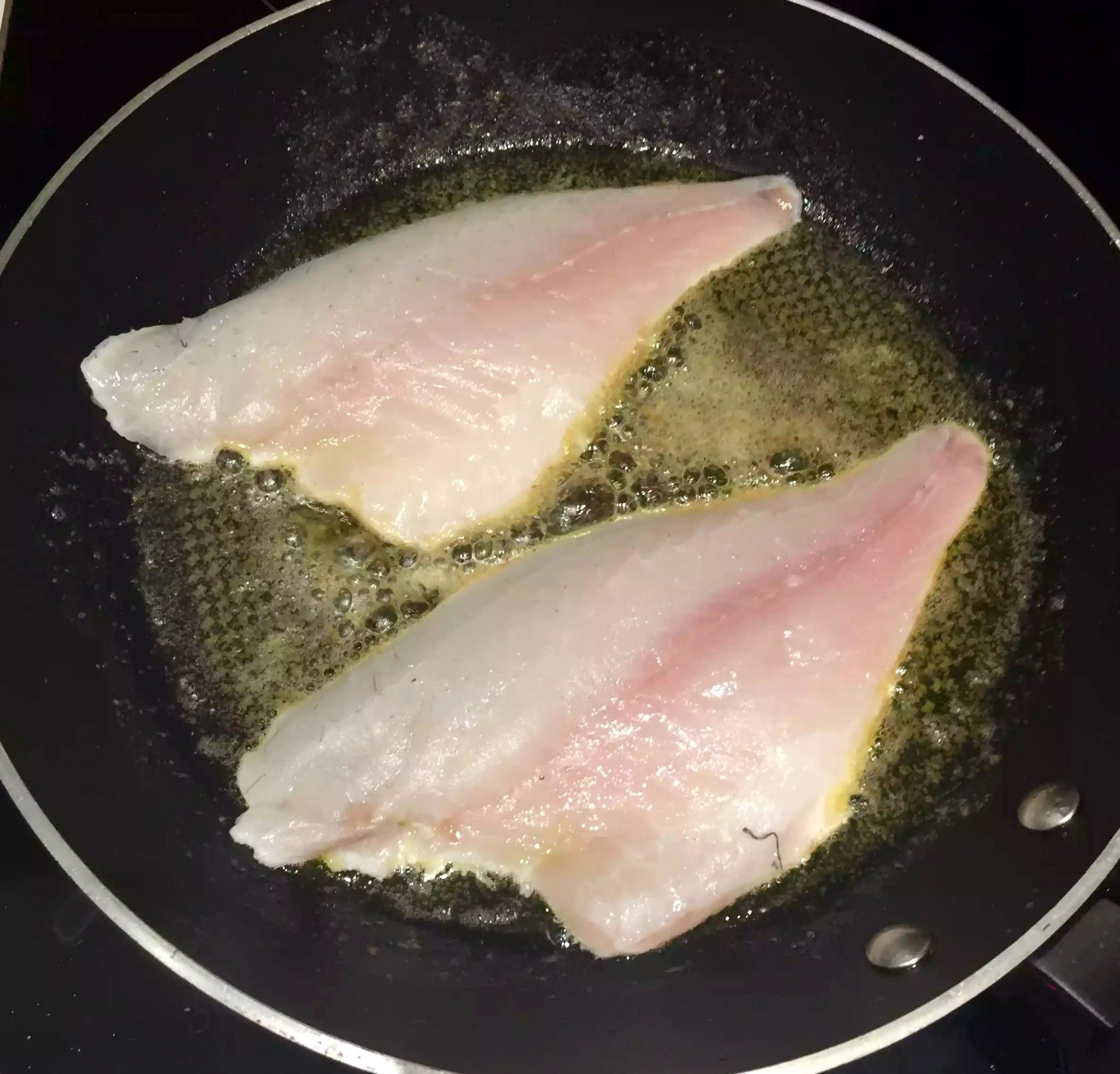 As soon as the fish was ready it was time to plate up with all the vegetables and then drizzle the sauce over everything.  The fennel had softened and browned nicely and gone all crispy round the edges, the tomatoes had burst slightly and tasted so sweet and the green beans still had really nice crunch to them.  Such a light, fresh, zesty summer dish but it felt rich and decadent too because of all that butter!!