Another date night tonight and this time it was my turn to be treated.  A fabulous musical 'Aladdin' (which I highly recommend, *the genie was amazing* and even musical hater Dan agreed it was great) followed by dinner at Barrafina, a Spanish Tapas Bar, in Soho.
We'd been to the old Soho Barrafina before but it's moved and found itself a new home in Dean St so we decided to go and have a look at the new venue.  There are also two other restaurants, both in Covent Garden which I haven't tried yet either.
When I walked in, the first thing I thought was that it was much bigger and brighter than the previous restaurant (I preferred the cosier feel of the other one) probably due to the restaurant's popularity and the need for more room and more covers.  We were post-theatre so we didn't have to wait too long for a table (it was 10pm).  Barrafina doesn't allow reservations and there's usually a very long line to wait in to get seated if you go earlier, but they let you order a glass of wine and nibbles while you're waiting so it doesn't seem too onerous.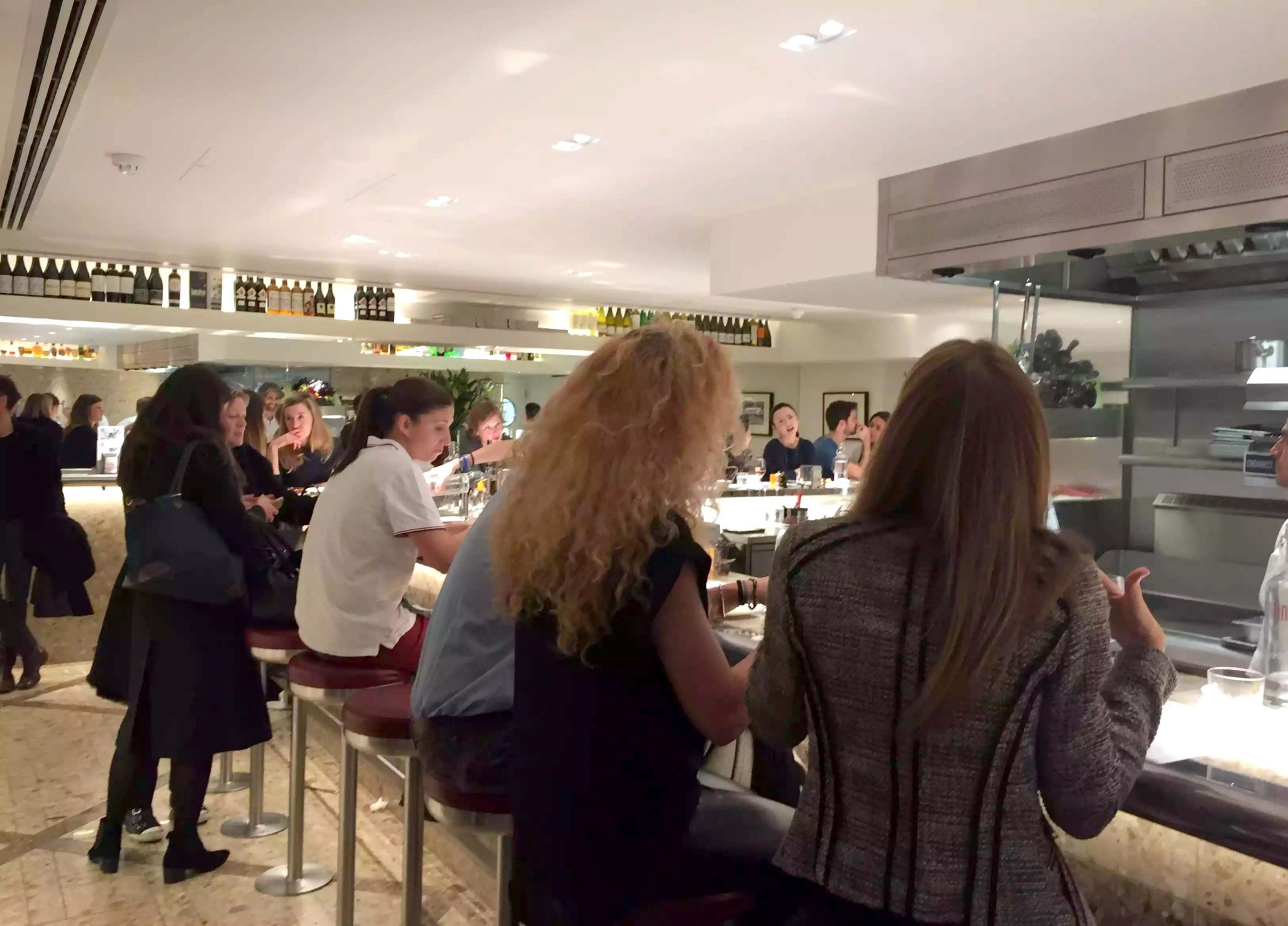 We only had to wait for 5 minutes and we got a seat at the long counter where you can watch all the chefs cooking your meal!  I love eating like that where you can watch the preparations – it makes for a really buzzy and interesting atmosphere.We ordered a bottle of Vilosell 2013 Tomas Cuisine, a Tempranillo, Cabernet blend which was lovely and fruit and full-bodied, and had look at the menu.

Barrafina is a tapas style restaurant and all the food is for sharing.  They suggest that you order maybe 2 or 3 dishes per person so you get a good selection off of the menu so we thought about 6 dishes between us would be perfect.
I love all of the Spanish cured meats and so to start with tonight we ordered a plate of the Lomo Iberico de Bellota and also a plate of the Chorizo Iberico de Bellota.  These came out first and were delicious – probably even more so as we were starving hungry at this time of night!  Today was also the 2 year anniversary of the day I began eating meat after 16 years of being a vegetarian – a bacon sandwich got me! – so it seemed appropriate that we start the meal off with all the meat!  The lomo was tender and juicy and the chorizo was really tasty and had just the right amount of spice.
Next out was Gambas Al Ajillo and it was nice to see whole fresh prawns rather than the usual shelled ones.  The prawns were delicious but I still don't think the sauce is as good as the one that Dan makes – you can see the recipe here.  However you can't really go wrong with garlic and chilli so we got stuck in and got our fingers messy.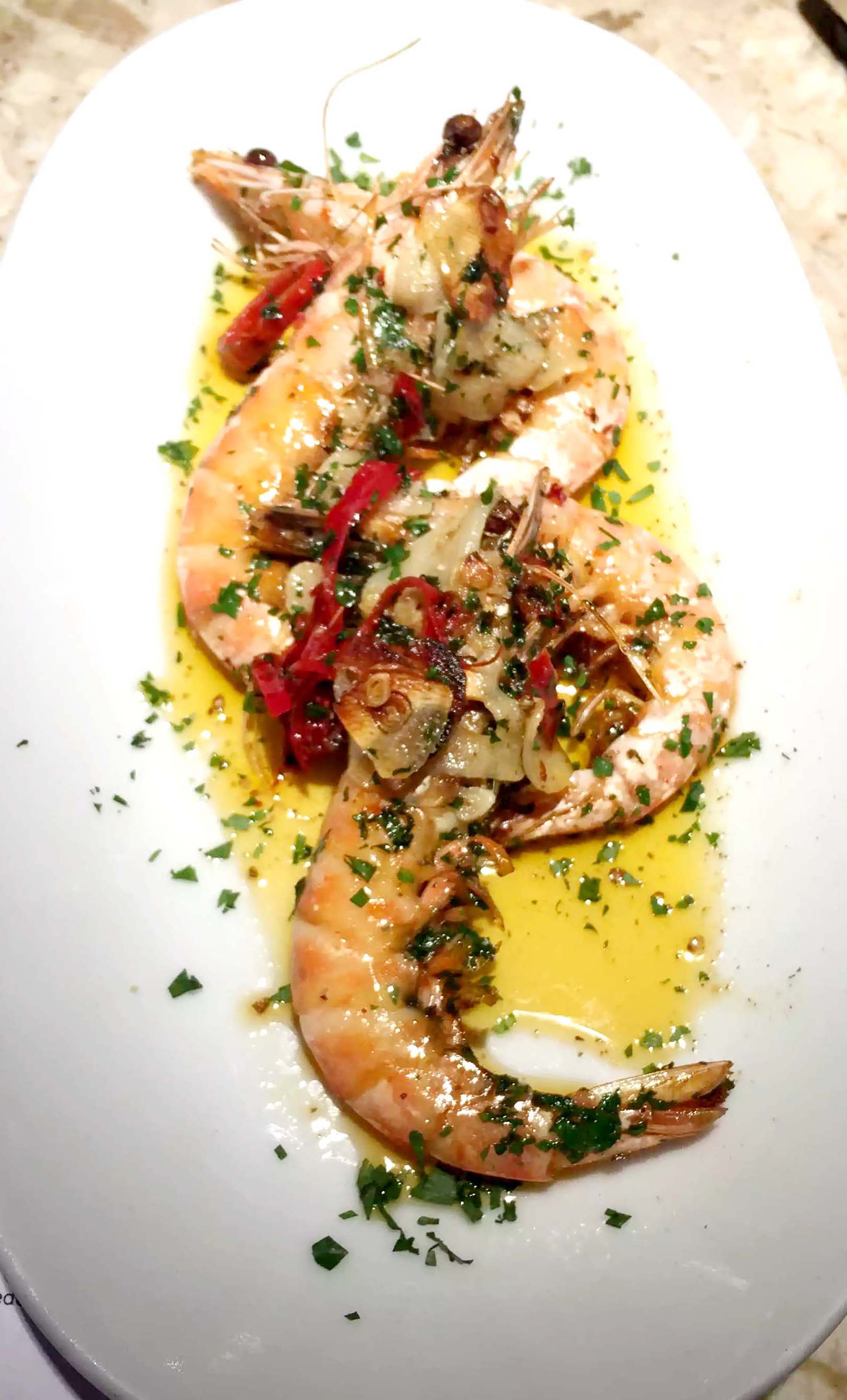 For our next dish we had chosen the Chicken Thigh with Romesco Sauce.  This was cooked perfectly with a delicious crispy skin.  The fresh romesco sauce (a red-pepper and nut based sauce) was slightly deconstructed with the red pepper puree on the bottom and the crunchy hazelnuts and shallots on top and went perfectly with the richness of the chicken thigh.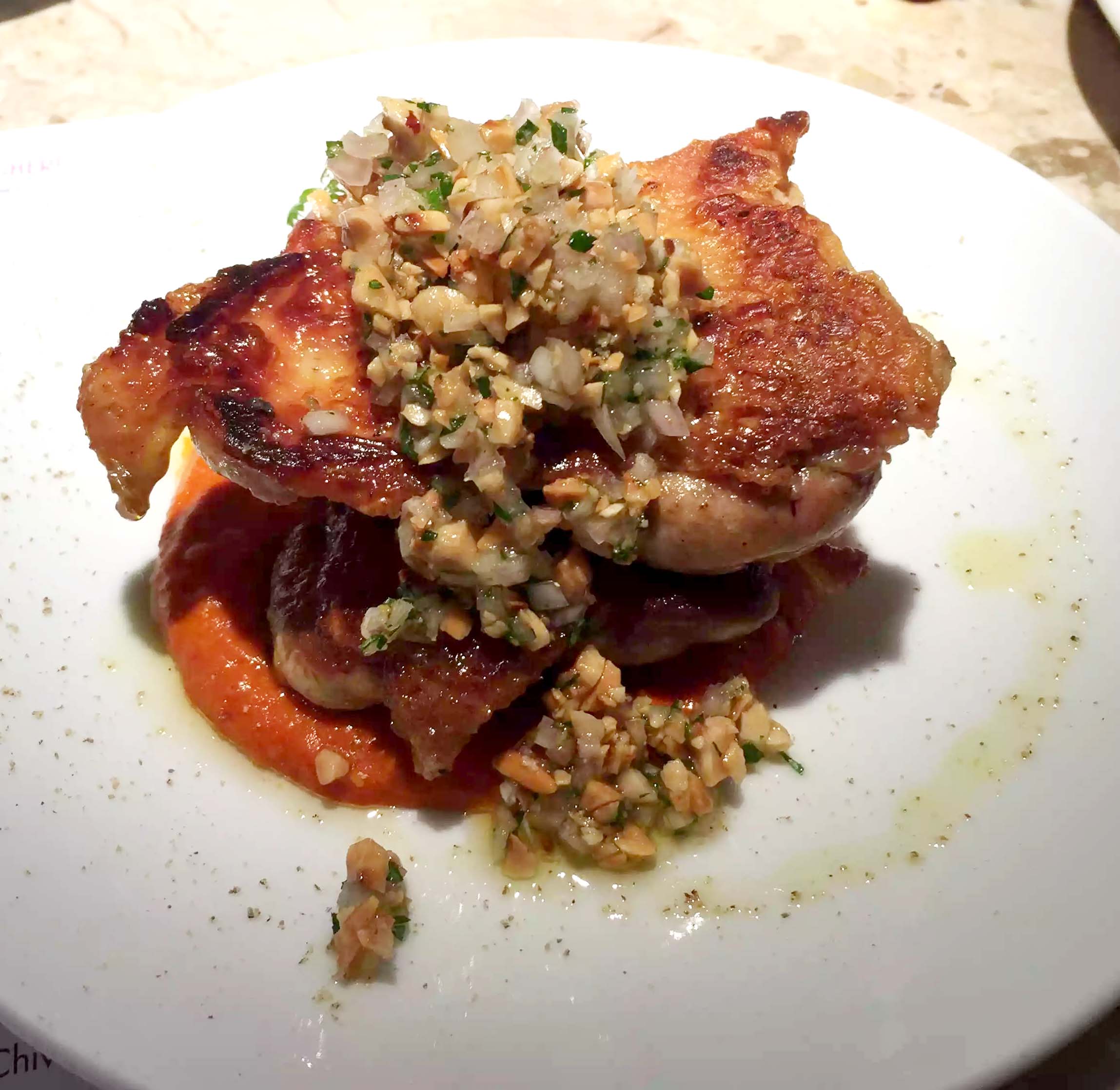 Our next dish was one of the specials of the day.  It was a Piquillo Pepper stuffed with Prawns and Mushrooms.  It was really good and I can see why they'd almost sold out.  the pepper was sweet and juicy and the prawns and mushrooms inside had been made into a mousse which was silky and smooth and creamy.  Definitely order this one if it's ever on the Special's Menu when you're there.
Our final dish of the evening was the Chickpeas with Ropa Vieja which is a kind of stewed beef.  This was proper comfort food – hearty and warming and the Ropa Vieja was so tasty. It was nice to have the mashed chickpeas underneath as an alternative to potatoes (which I can't eat) to provide some stodge and to soak up the delicious sauce.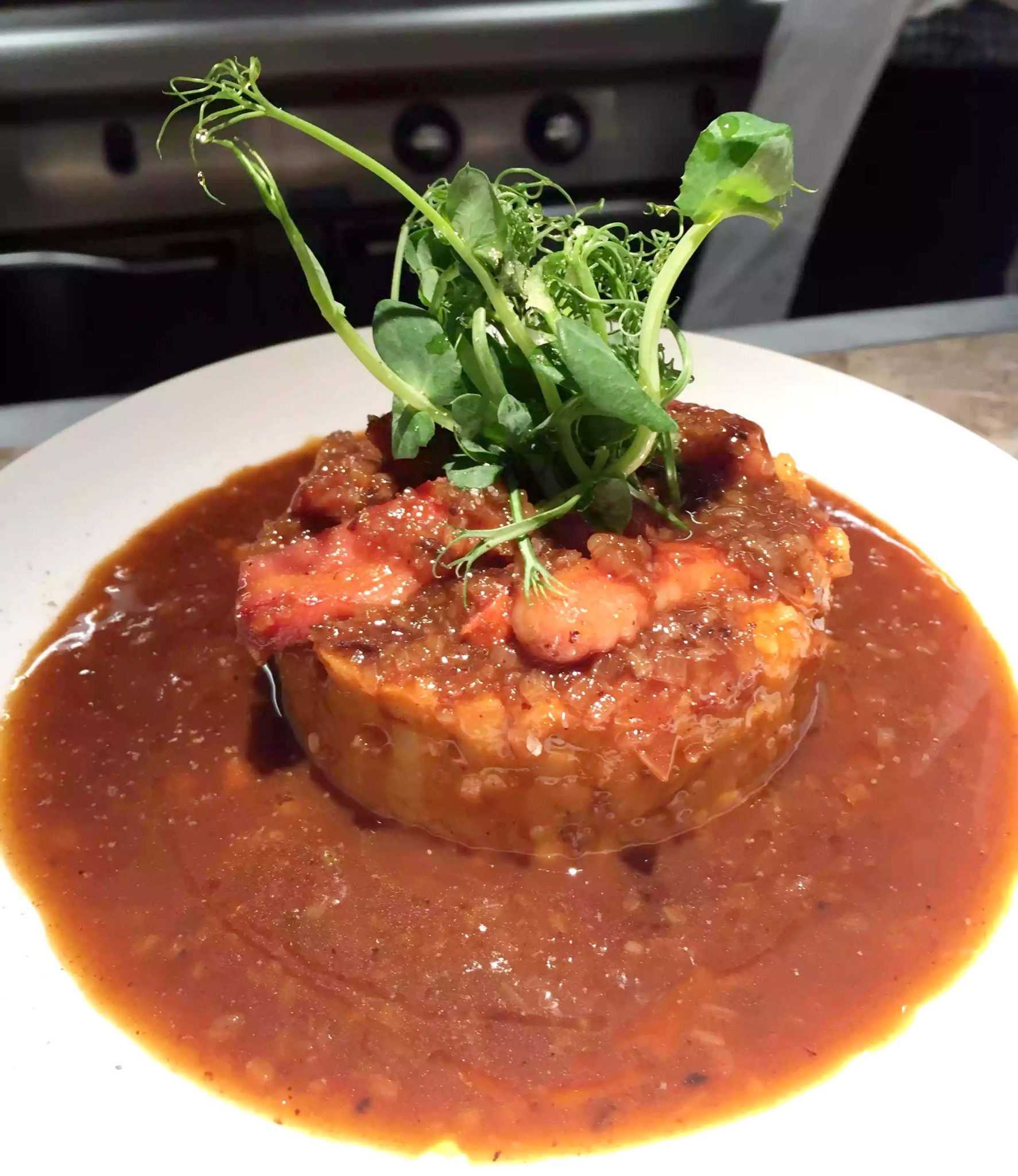 That amount of food was plenty for the two of us – we definitely didn't need anymore but for some reason we still felt the need to order a sherry each – we definitely didn't need those either!  A sweeter nuttier one for me and a dry Fino for Dan and it was the perfect way to round off a delicious dinner. Barrafina Dean St has certainly lived up to its hype and we absolutely loved our meal and will definitely be back!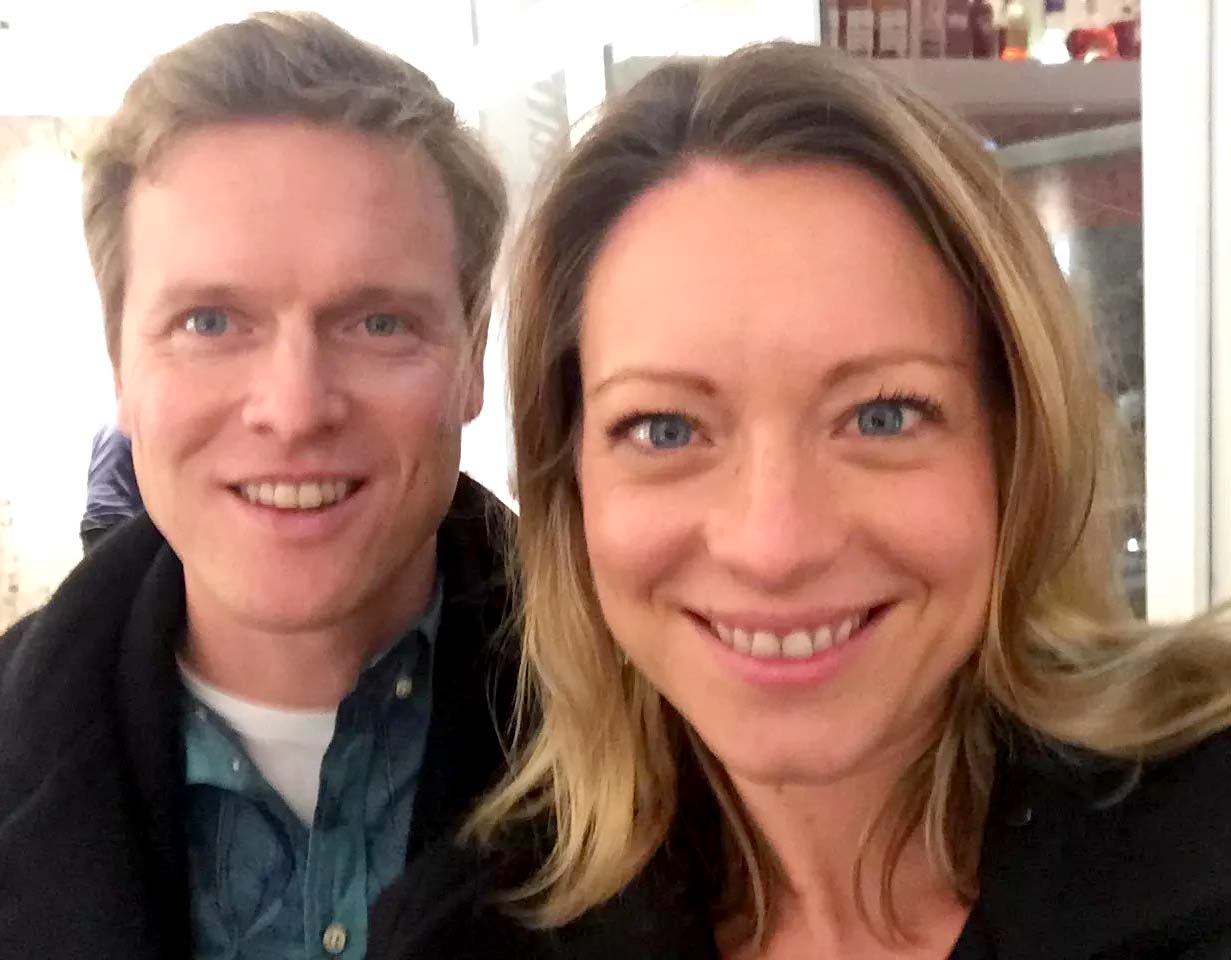 Pin it for later