This post may contain affiliate links. I may receive products, services or money from the companies mentioned in this post. All opinions are my own. For more information see my Disclosure Policy
Last night Dan and I decided to try the restaurant run by the Celebrity TV Chef Andi Oliver and her business partner Kelly.  Andi is a regular face on Saturday Kitchen and is taking over from Pru Leith as the host of the Great British Menu in the next series so I'm sure she will be a household name soon, if not already.
The restaurant is called the Sugar Shack and is hosted by the Jackdaw and Star Pub in Homerton, North London.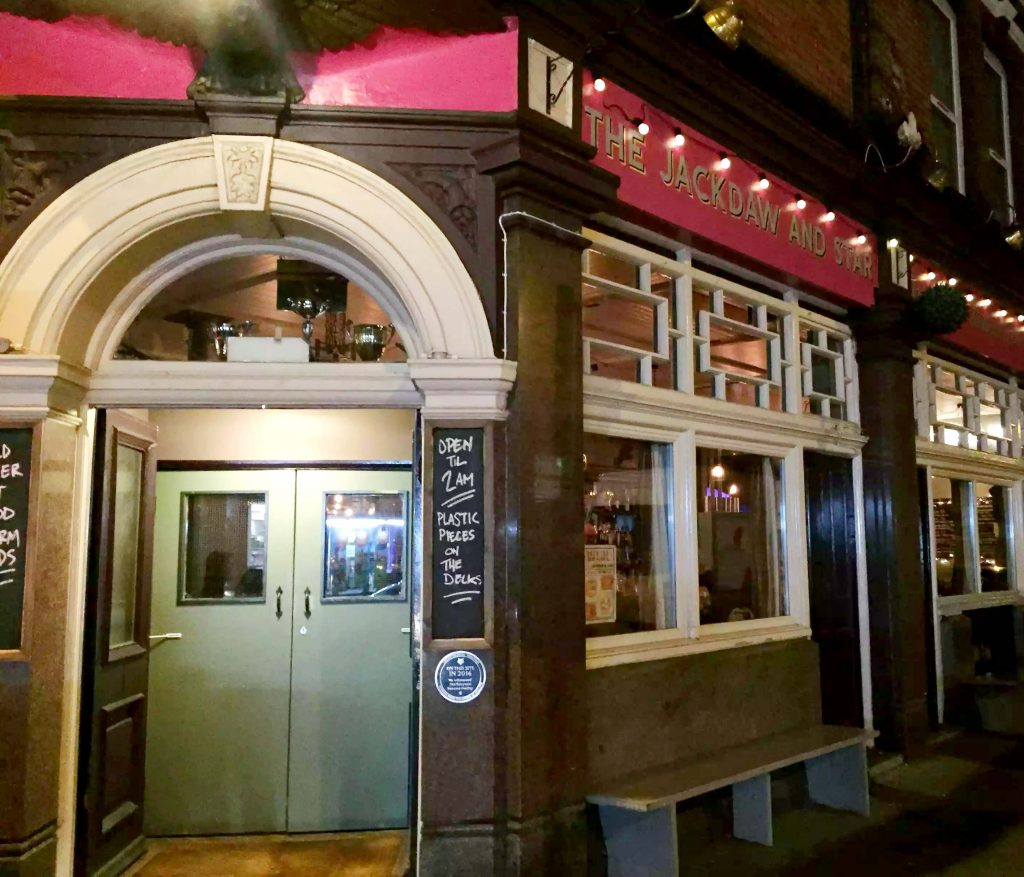 We arrived on a cold, wintery night to a very warm welcome from Kelly, the General Manager and a lovely table reserved for us (it's the personal touches that count!)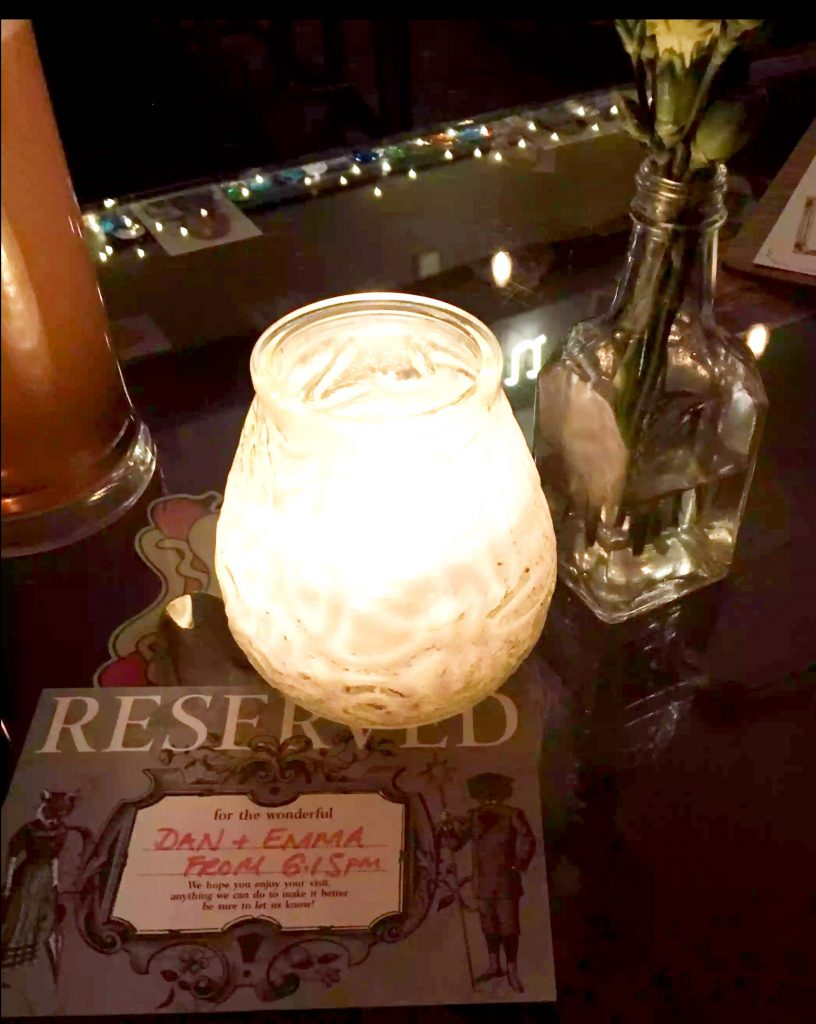 We ordered a glass of wine each and were handed the menus but before we could even take a look Andi came out of the kitchen to greet us and explain the menu to us personally.  Andi cooks her food with love and has created a menu that is wholesome and hearty with a gastronomic twist and always a little bit different.  I'm always a little bit wary when it comes to explaining all of my dietary requirements, but Andi took it all in her stride – the sign of a good chef – and assured me that they could adapt the majority of the menu to suit me.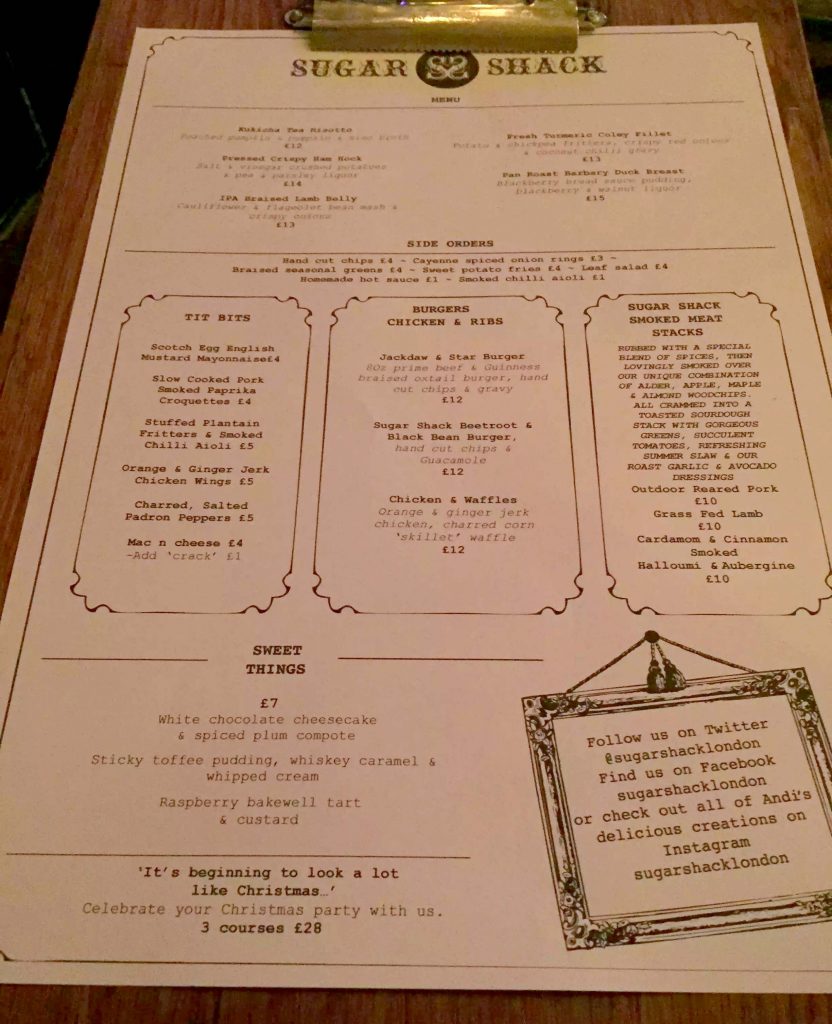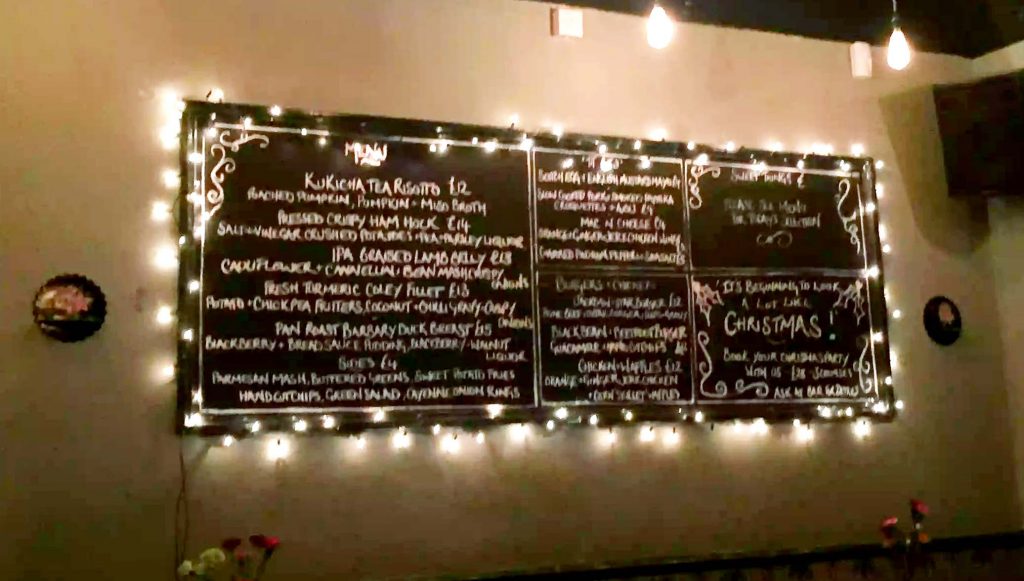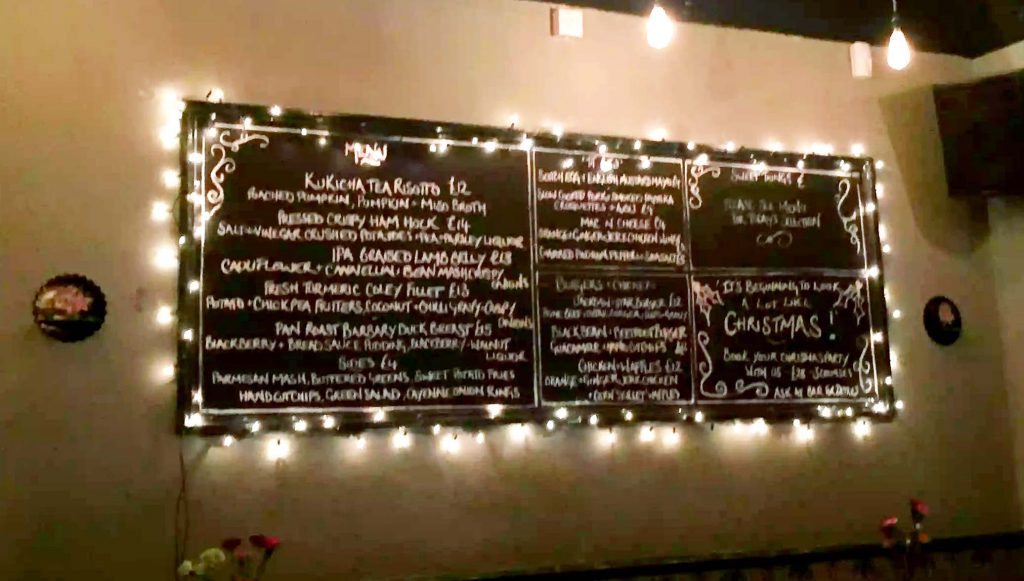 We started off with the Padron Peppers (one of my favourites – I love the salty spiciness) and some Fried Tofu (which she'd fried in chickpea flour for me).  They came served with a spicy walnut and herb dip which was amazing – I ended up eating it by the spoonful and it really gave a punch of flavour to the tofu dish.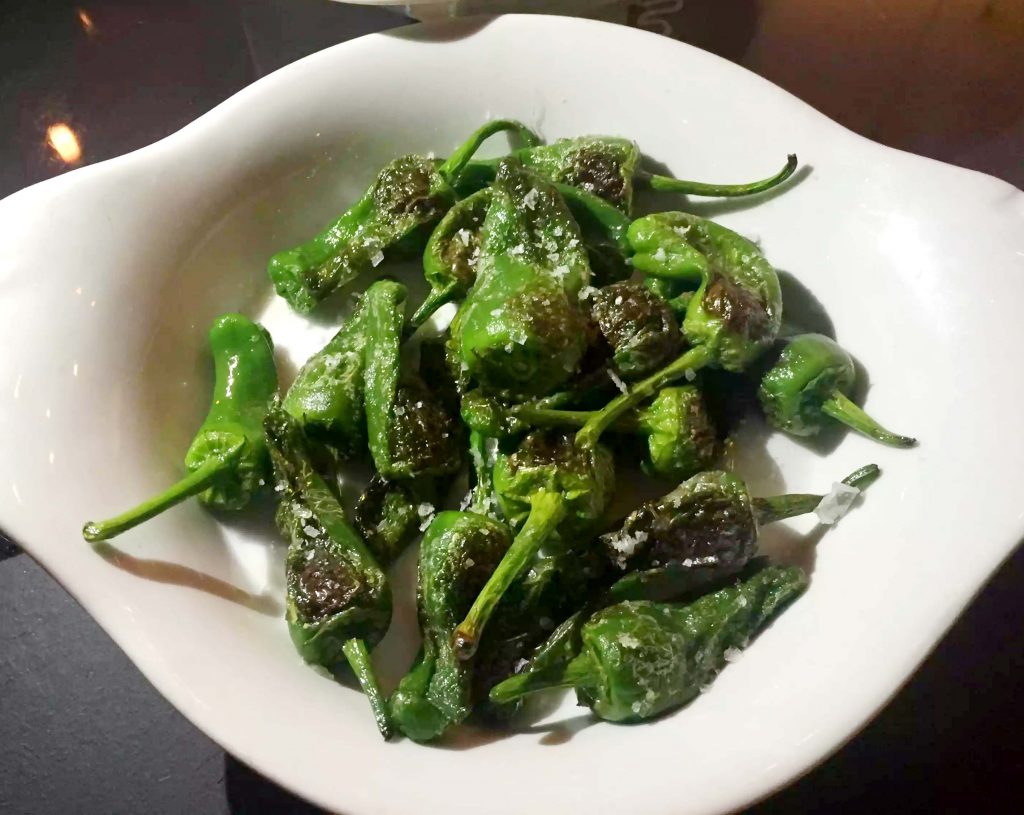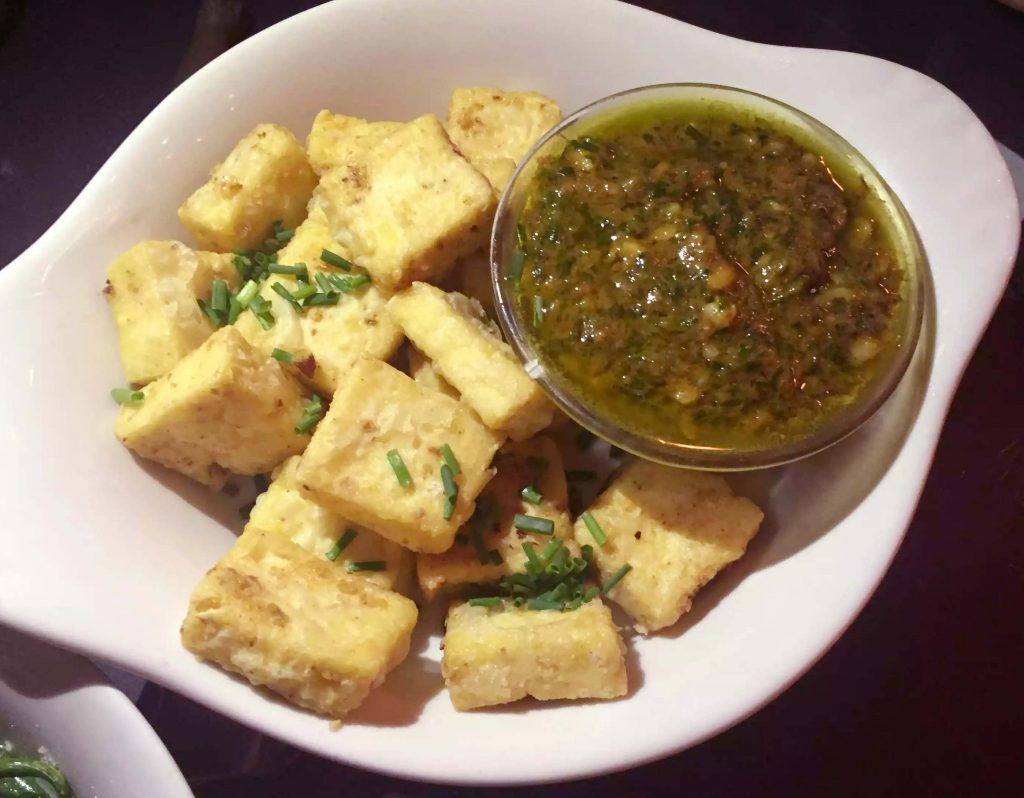 For mains, I chose the Slow Roasted Lamb with a Cauliflower and Canellini Bean mash, topped with crispy onions at £13 and Dan had the Pressed Crispy Ham Hock with Salt & Vinegar crushed new Potatoes and Pea & Parsley Liquor priced at £14
Well, we definitely weren't going hungry tonight, the portions were huge!  My Lamb was delicious.  Slow cooked for what must've been hours so that it fell apart when you tried to cut it.  It was so tender and delicious and the cauliflower and bean mash that it went with was something I've never tried but will have to have a go at soon.  It made a nice change from the Cauliflower Mash that I normally make and provided the comfort food element of the dish.  Tasty and warm for a cold winter evening and the whole dish went so well with the (second!) glass of Malbec I was drinking!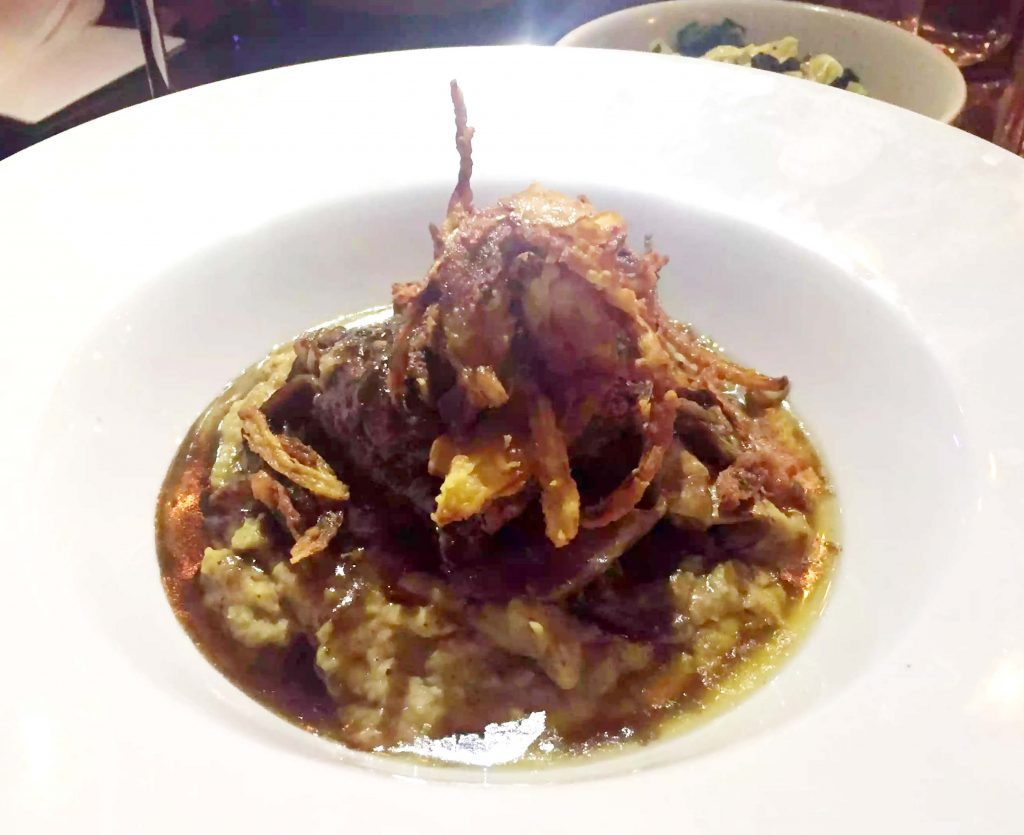 Dan's Ham Hock was great too – I tried a small piece without all the sauce and potatoes and he raved about the dish, especially the crispy potatoes (I have to admit they did look delicious.)  Despite the huge portions, we both managed to finish every bite!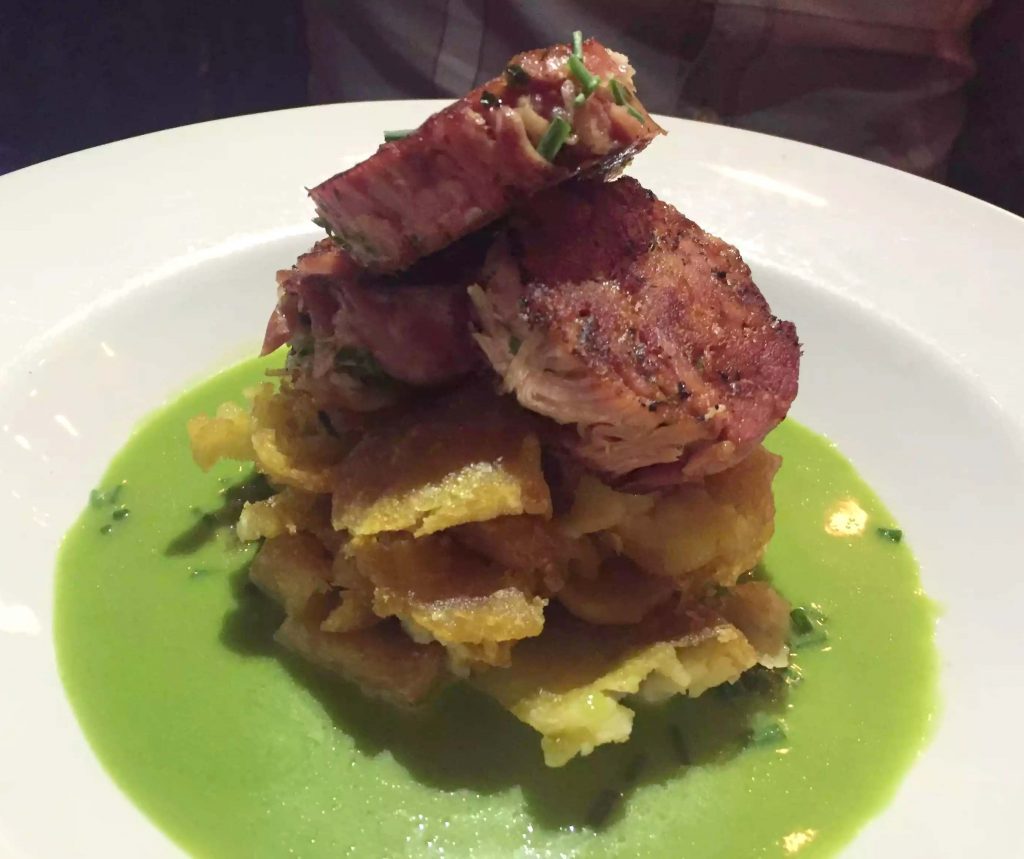 The special at the Sugar Shack (which we didn't get to taste, but looked fabulous as I peered at other people's dinner choices around the restaurant, is the smoked meat stack – a kind of triple-decker club sandwich made with meat that has a secret spice blend added and is then smoked in-house using their own blend of wood chips, served in sourdough with plenty of salad, avocado and garlic dressing.  They do a lamb version, a pork version and a vegetarian version using aubergine and halloumi.
We were way too full for dessert but the ones that I could see coming out of the kitchen looked fabulous, proper comfort food desserts like sticky toffee pudding and chocolate brownies – maybe next time!
The pub and the restaurant are definitely dog & child friendly and early on a Friday night there were lots of families eating there.  It's a very popular spot so best to book but they'll do their best to find you a table if you just walk-in.  And with so many other delicious things yet to try on the menu, we'll definitely be back!
Pin it for later