If you're travelling to Portugal, check out my Top Places to Eat in the Algarve Post here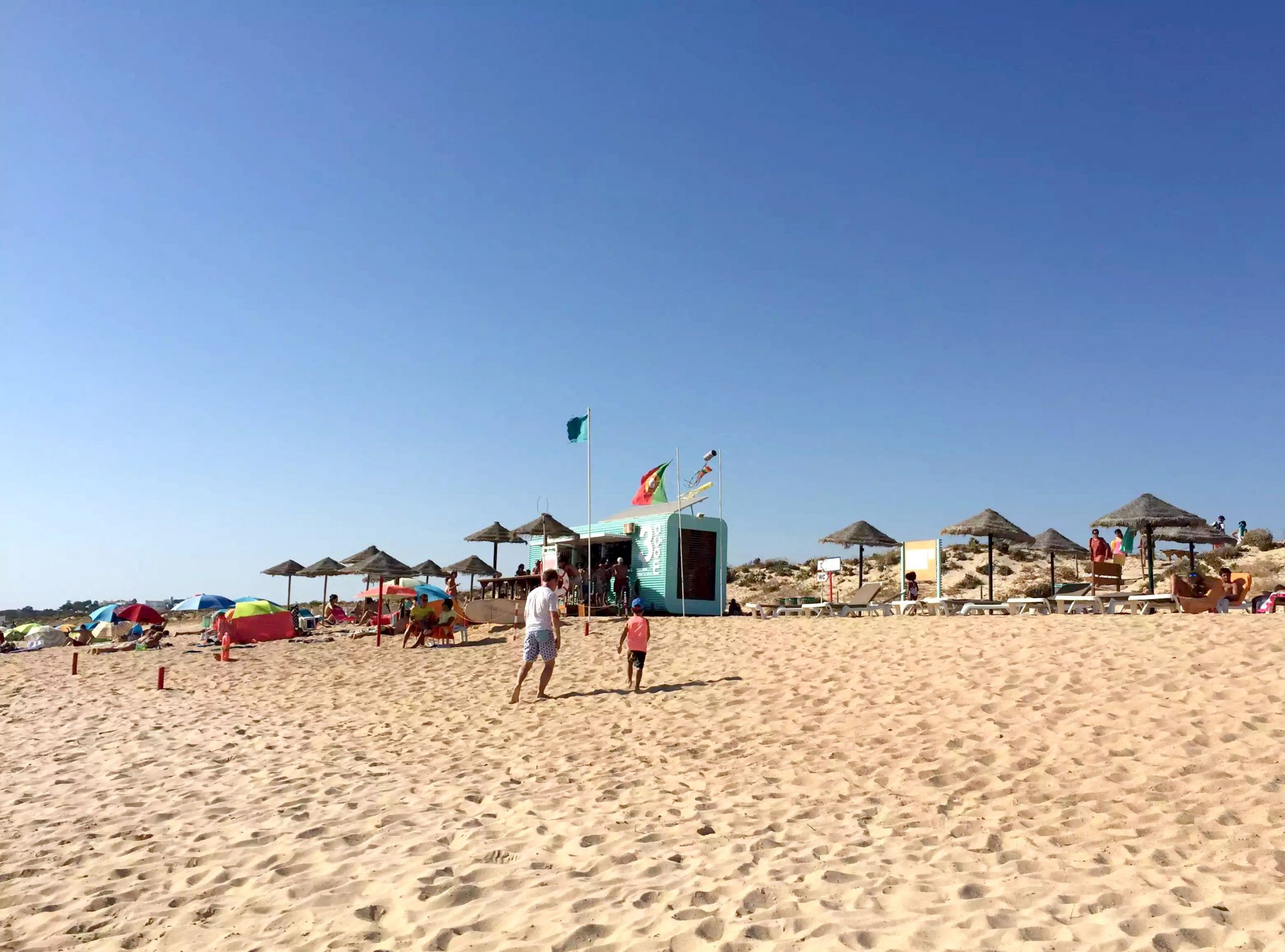 3moco is the beach bar associated with the restaurant 2Passos (read my review here) a delicious seafood restaurant and probably one of the best ones in the area for a beach lunch.
It's situated just on the Ancão Beach in front of the restaurant.  It's a little shack, almost like a shipping container with decking out the front and bar stools and a chill out area with bean bags on the sand.  You can read more about it in my Top Restaurants to Visit in the Algarve.
I'd rather have a drink here anyday than at any of the other beach bars nearby.  It's fun, friendly and unpretentious and makes a fantastic sundowner margarita!
The staff are very friendly and the Hendricks & Tonic is to die for, served with plenty of ice and cucumber (and a nice healthy serving of gin) in a huge goblet glass, it's the perfect way to end a day on the beach – and I think we tend to end most beach days here – we were certainly on first name terms with the bar staff by the end of our trip!
Day time G&TS and night time G&Ts!
They play great music – we even took down the names of some of the albums they were playing to download later and the atmosphere is always fun and buzzing!
They don't serve food other than ice creams, and crisps/nuts etc but there are plenty of restaurants nearby if you want a proper lunch.  My little godson was more than happy with the ice cream selection!
Ice cream smiles!!
Open from June to September it's a rustic little gem in an area of glitzy expensive bars and restaurants.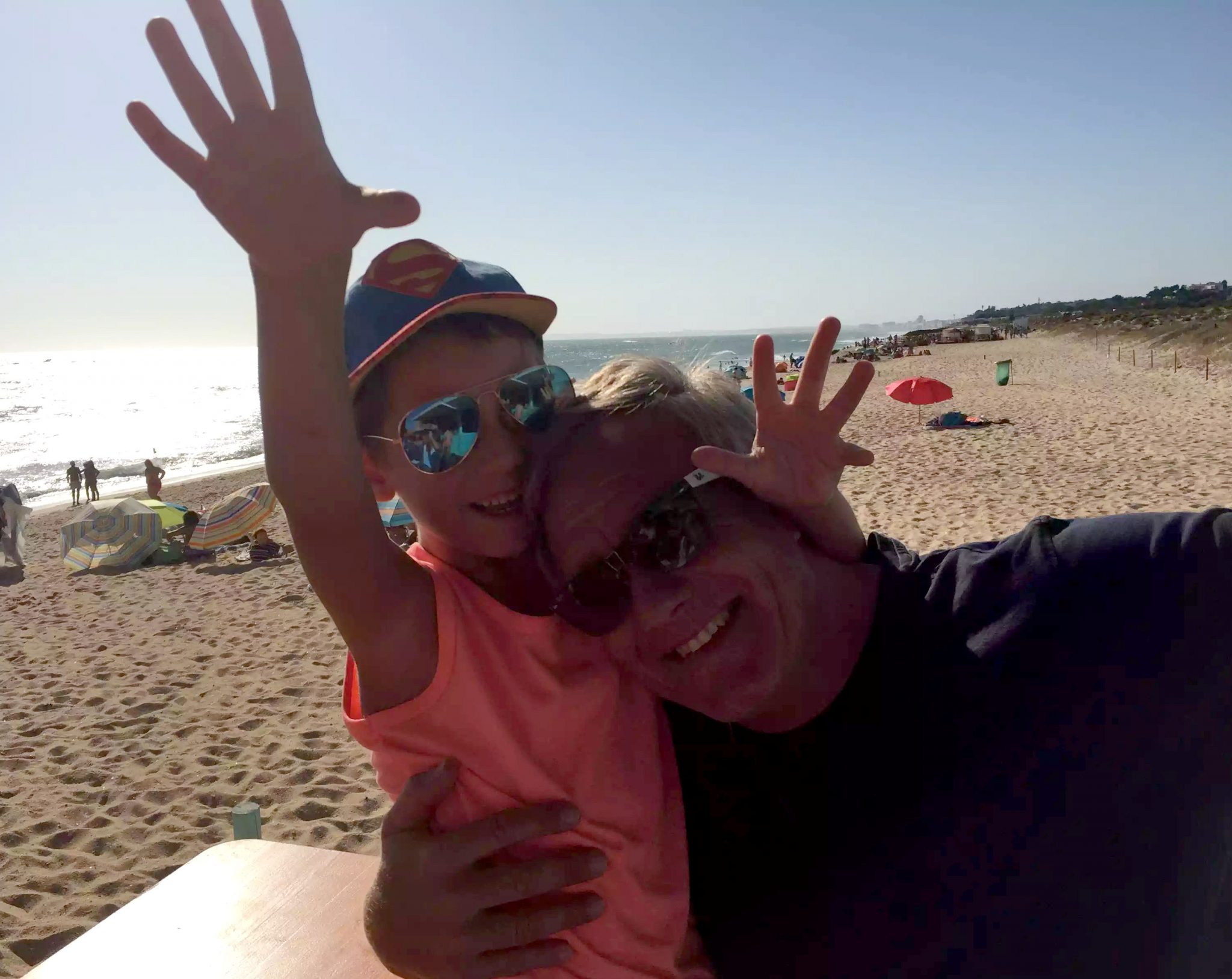 Try it out – as you can see, we love it there!