What a fabulous morning!  Full of colour, culture, celebration and fun, spent at the Sikh wedding of our friends Divya and Pradip.  Here's Pradip with his best men – the outfit he wore was incredible and I think he loved the fact that he was allowed to carry a sword, a bit too much!
Everyone had to cover their heads for the ceremony…boys included…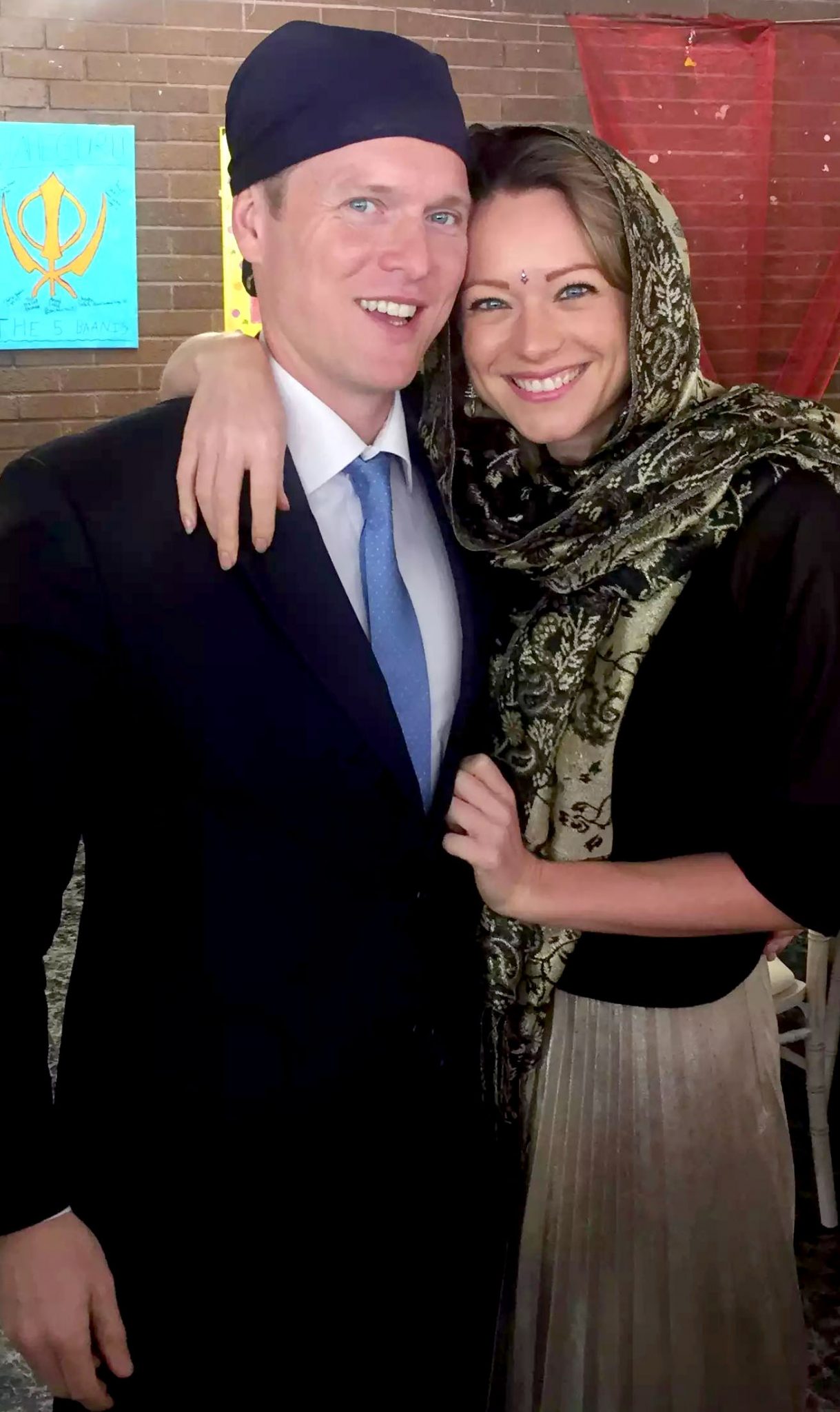 The handsome groom and me with the beautiful bride
I'd never been to a Sikh wedding and wasn't sure what to expect but it was an amazing experience and they made us feel so welcome even though we didn't know any of the traditions – the food was also incredible!
As it was only a morning celebration, at 3pm we found ourselves (and many of the other guests too) at a loose end that evening.  We decided to continue on in the celebratory mood and all headed back into Central London to go out for drinks and dinner.
I'd heard about a bar called Baranis on Chancery Lane, just off Fleet St, which had an indoor petanque court (the only one in London) so we booked it up for an hour and headed over there.  I loved the underground feel of the bar, it was all exposed brickwork and cosy booths down in the basement.  We ordered some champagne to toast Pradip and Divya and played a game of petanque.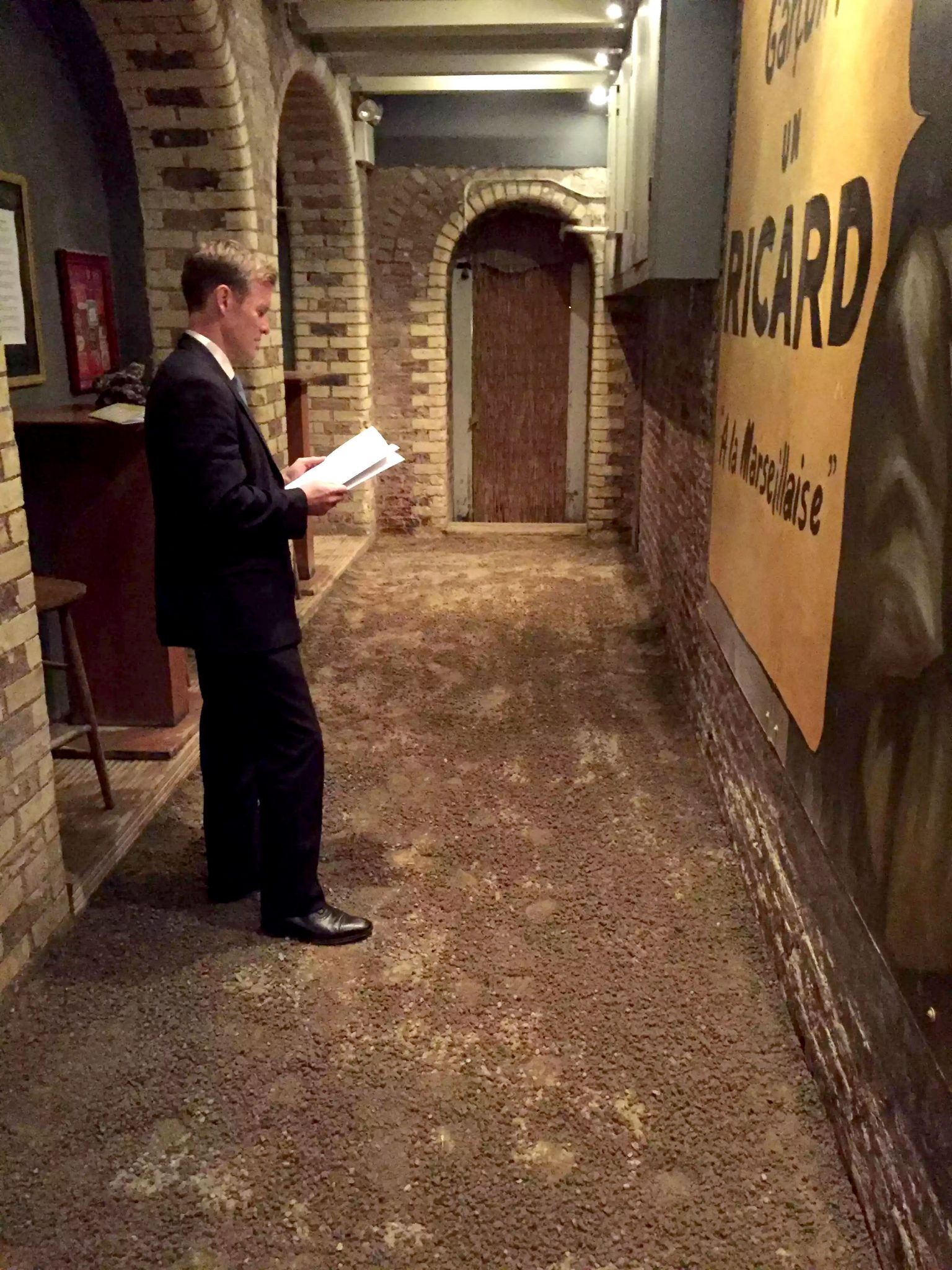 Some questionable artwork on the walls!
For dinner we headed just down the road, to the Bleeding Heart Tavern on Greville St, near Hatton Garden.  Dan had taken me to the Bleeding Heart Restaurant for Date Night a few months ago and I'd absolutely loved it but it's a bit too fancy to take a big group to.  They also have the Bleeding Heart Bistro which we'd attempted to book into but was full that night, and which is an in-between restaurant, so we settled for the Tavern (the most casual dining restaurant of all three).
We were shown to our table downstairs and ordered wine while we looked at the menus.  We ordered the 2009 Trinity Hill Syrah as it was from the vineyard in Hawkes Bay, New Zealand that the restaurant bought and now run.  I'd had it before when I ate in the restaurant and it's very good, full of spice and dark fruits and it pairs really well with meat!
Speaking of which, I was very impressed with the menu – it was a lot more refined than I was expecting – less gastropub, more up-market restaurant.  Unfortunately there weren't that many starters that I could eat so Dan and I decided to share a The Tavern charcuterie platter (if in doubt, go for the meat!) and the others ordered things like the white and brown crab with mayonnaise on toast, the mackerel salad with beetroot and creme fraiche and the bubble and squeak with fried egg.
The charcuterie platter was enormous!  Much bigger than I'd been expecting and came with bread and a gorgeous pat of butter shaped into a heart.  I really enjoyed the boiled ham – normally a charcuterie platter is Italian or French themed but this was very British with the ham and the terrine – both of which were delicious!
For my main, I knew I wanted a steak.  They had two options on the menu, but neither was the fillet that I would normally choose – they had a bavette and a rib-eye.  I'm not very good with cuts of meat, I never know which is which, so in the end I ordered the rib-eye and Dan ordered the bavette and we agreed to share both so I could see which I preferred.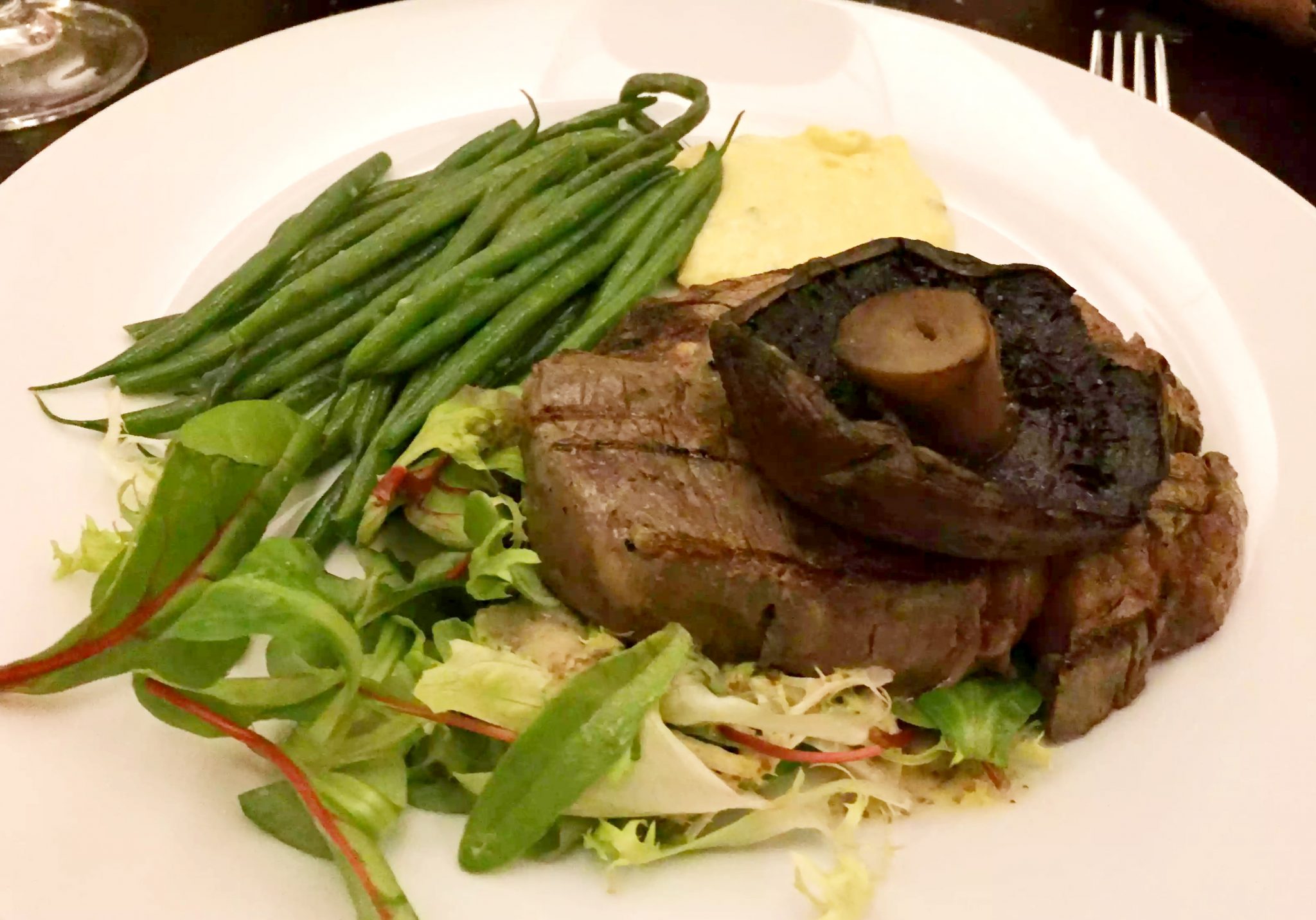 I ordered my rib-eye rare and it came with a delicious béarnaise sauce and a roasted mushroom.  Dan's bavette was rare aswell, but of the two I definitely preferred the bavette.  The rib-eye was quite a fatty cut and the bavette (which I'd thought would be very thin and cooked all the way through and therefore wouldn't like) was actually quite thick so remained rare, the way I like it.  It was chewier than a fillet but still very good.
Most of the others around the table also ordered the steaks but there were a couple who went for the suckling pig with crackling and roast potatoes – I have to say, it did look very good!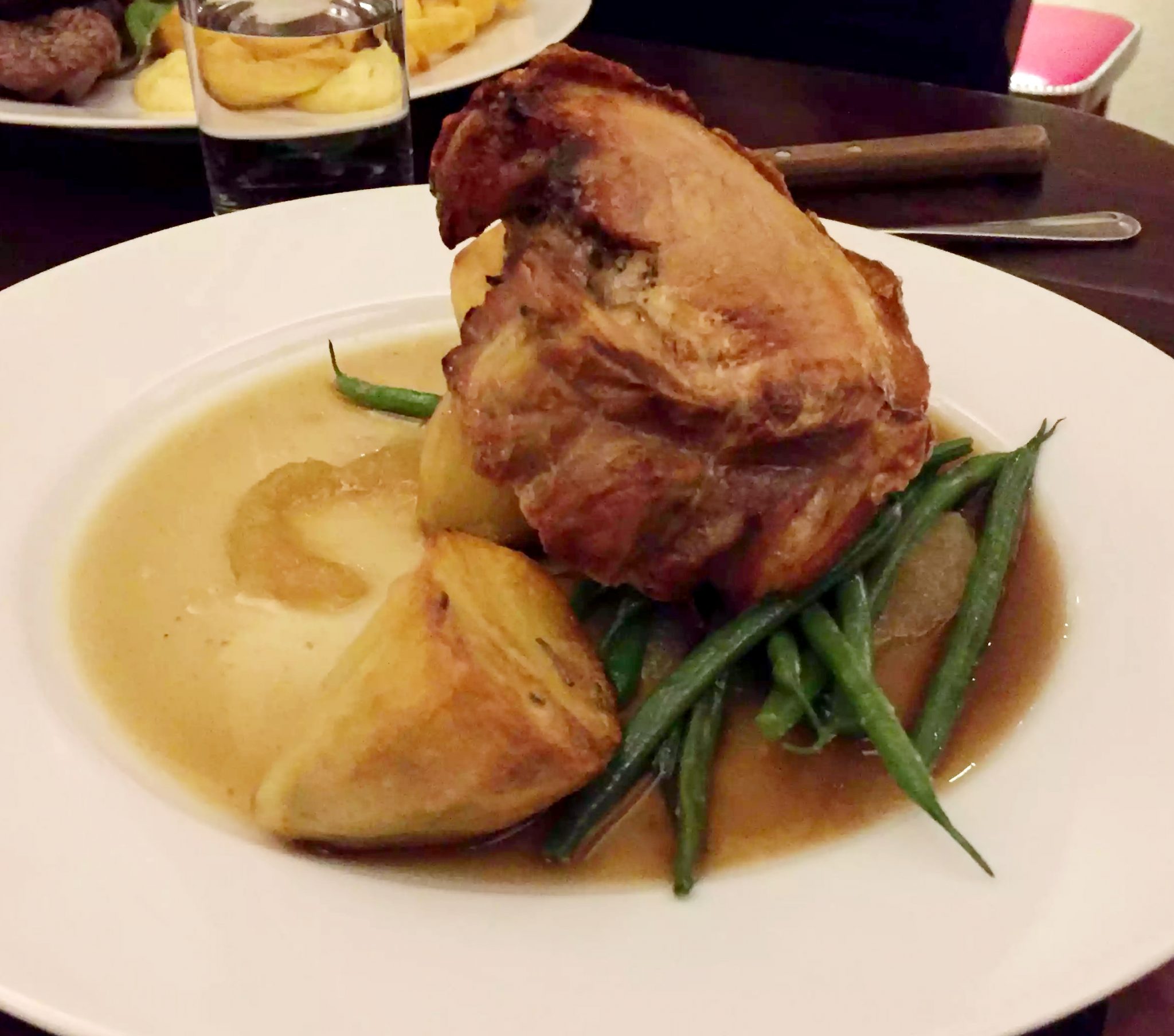 We sat around talking until late in the evening and everyone agreed that both the food and the wine were delicious – well above gastropub level and the prices were very reasonable.  Definitely somewhere I would head back to again very soon!