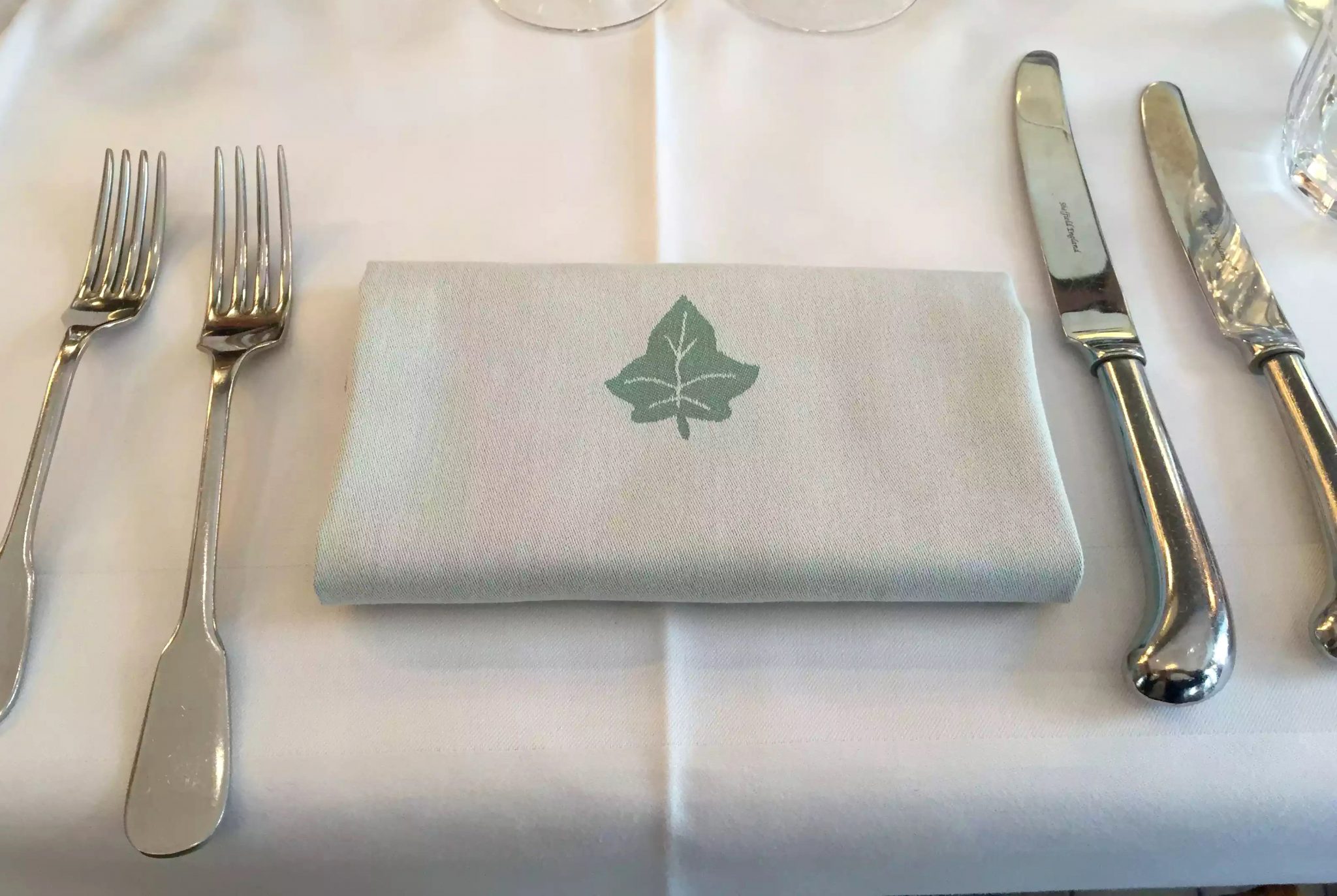 On a wet and miserable day in London I had something to look forward to.  Mum and my grandma were heading up to town for the day so I'd booked us into The Ivy Cafe in Marylebone for lunch.  It would have to be a pretty quick affair as they had an appointment at 1.20, but nice to catch up anyway.  We arrived at 12.00 and were shown to our table and my grandma was very impressed with the real tablecloths and linen napkins!  It was a really nice environment, not too noisy, but buzzy and welcoming.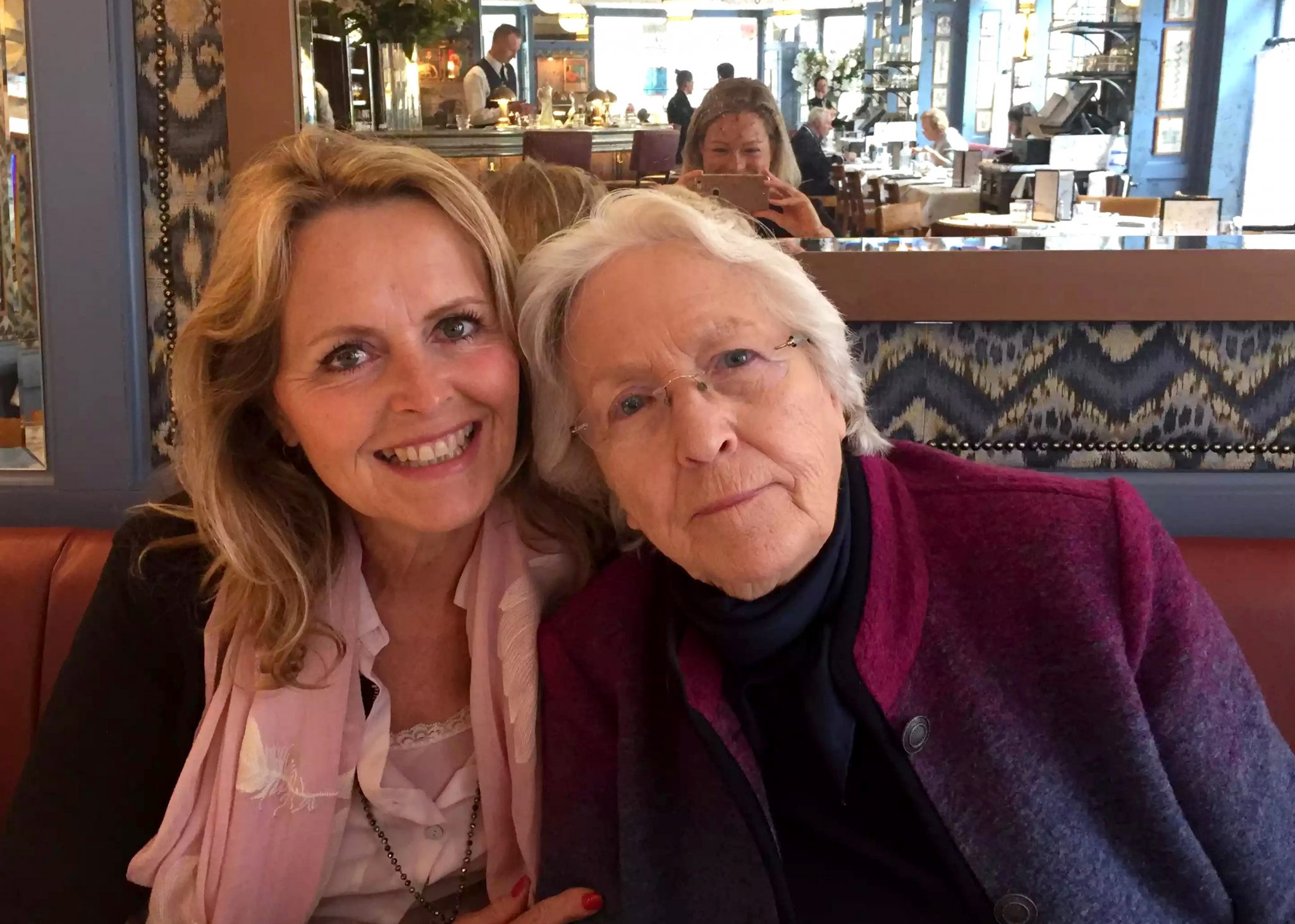 We looked at the menu and I was spoilt for choice.  Normally, due to my diet restrictions, there's only a couple of dishes that I can choose from, but today I could've had the Smoked Salmon, the Spinach, Bacon & Avocado Salad, Tuna Carpaccio, Seared Scallops, the Buffalo Mozzarella, or, what I finally went for in the end, which was the Heritage Tomato, Watermelon and Feta Salad (minus the dressing).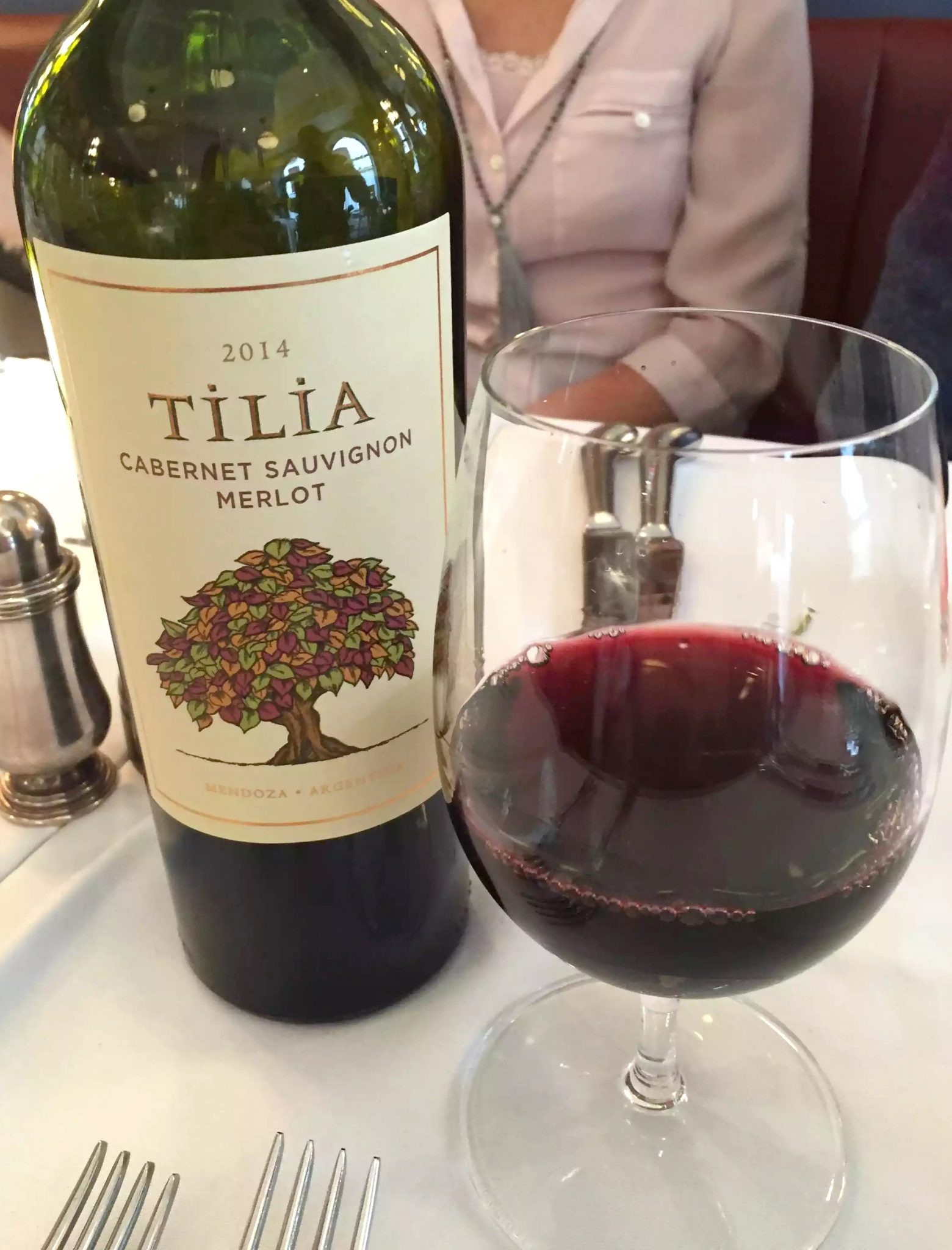 My grandma drinks red and loves a Cabernet Sauvignon, so I ordered us quite a reasonably priced 2014 Tilia Cab Sav/Merlot blend from Argentina off of the menu.  It was much better than I anticipated, heavy enough for me, but light enough for my mum who's more of a Merlot drinker.
The starters came beautifully presented, my grandma had ordered the Smoked Salmon and Crab and mum had gone for the same salad as me.  The salmon and crab was a hit with my grandma, and the feta and watermelon was delicious, but I felt the tomatoes, although beautiful in so many different colours, were lacking in flavour, they were a bit watery and not what I was expecting.  I was expecting a sweeter, more robust flavour but the dish was still enjoyable.
Then we moved onto the mains.  All three of us had gone for the Lemon Sole with Beurre Noisette, Capers and Parsley and we'd asked for them not to be floured before they were pan-fried, which the restaurant was happy to accommodate.  On the side we'd ordered, a Spinach & Kale and a Peas, Sugar Snap & Baby Shoots.
The mains were pretty spectacular when they arrived, whole and on the bone, they looked absolutely delicious and we all tucked in.  The fish was buttery and was cooked perfectly and fell away from the bones easily.  We all agreed it was very tasty, although delicate and just the right amount for a light lunch.  The sides were delicious, although 2 between 3 was too much for us – they were huge portions.  The peas were fresh and deliciously sweet and Kale & Spinach is always a winner with me.  I love the strong bitter taste, especially when it's done in butter!!
Unfortunately we didn't have time to look at the dessert menu as we had to rush off, but all in all it was a really special lunch and my grandmother thought it was a lovely place – and she's pretty hard to please!  I would definitely return back – hopefully with more time to relax and enjoy the experience properly!  Not bad for a Monday Lunchtime Outing!!
 Pin it for later