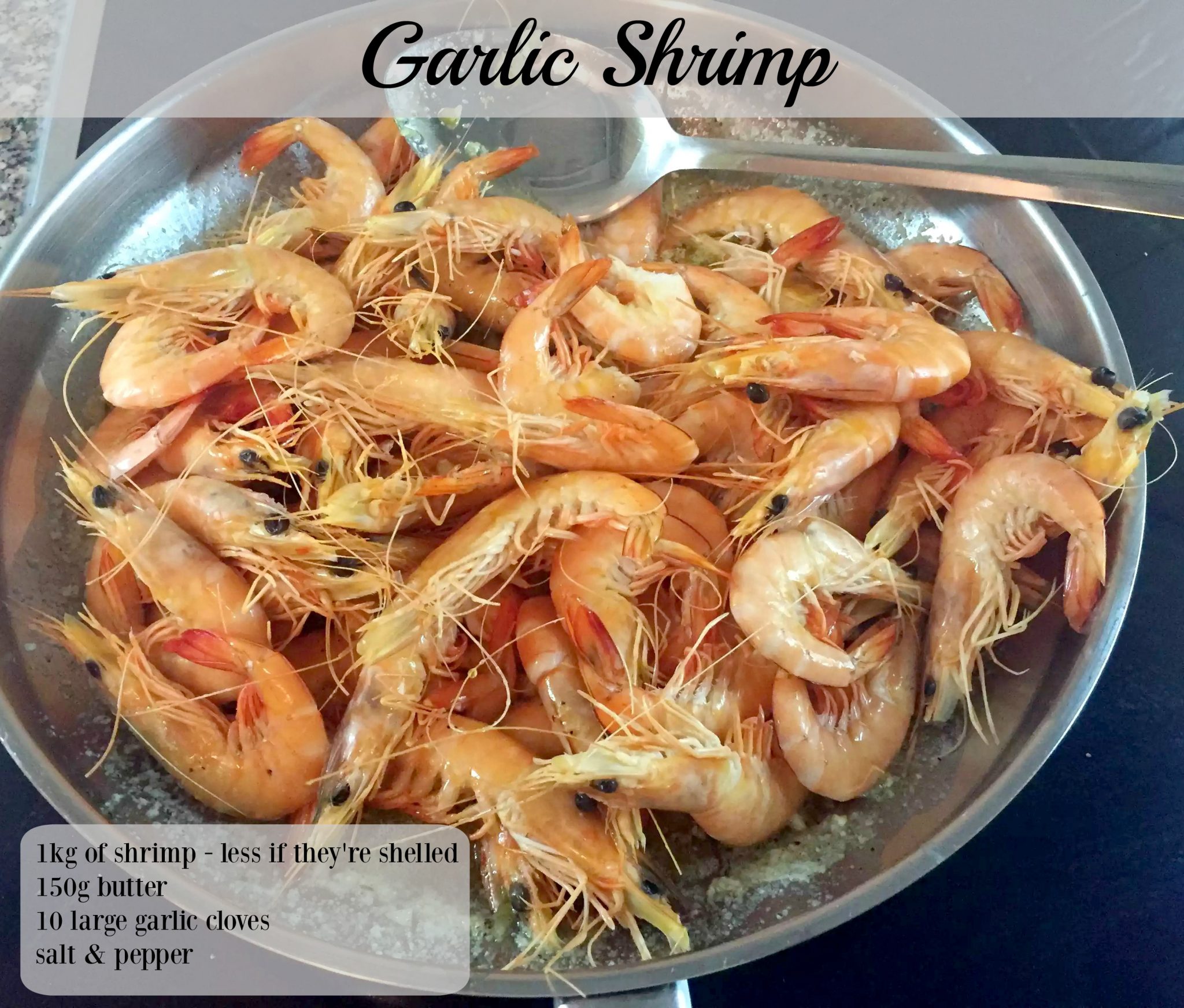 This garlic shrimp recipe takes minutes to cook and it's such a fun way to eat – communal style from a big pan!
You start by melting the butter over a low heat in a large pan until it has fully melted.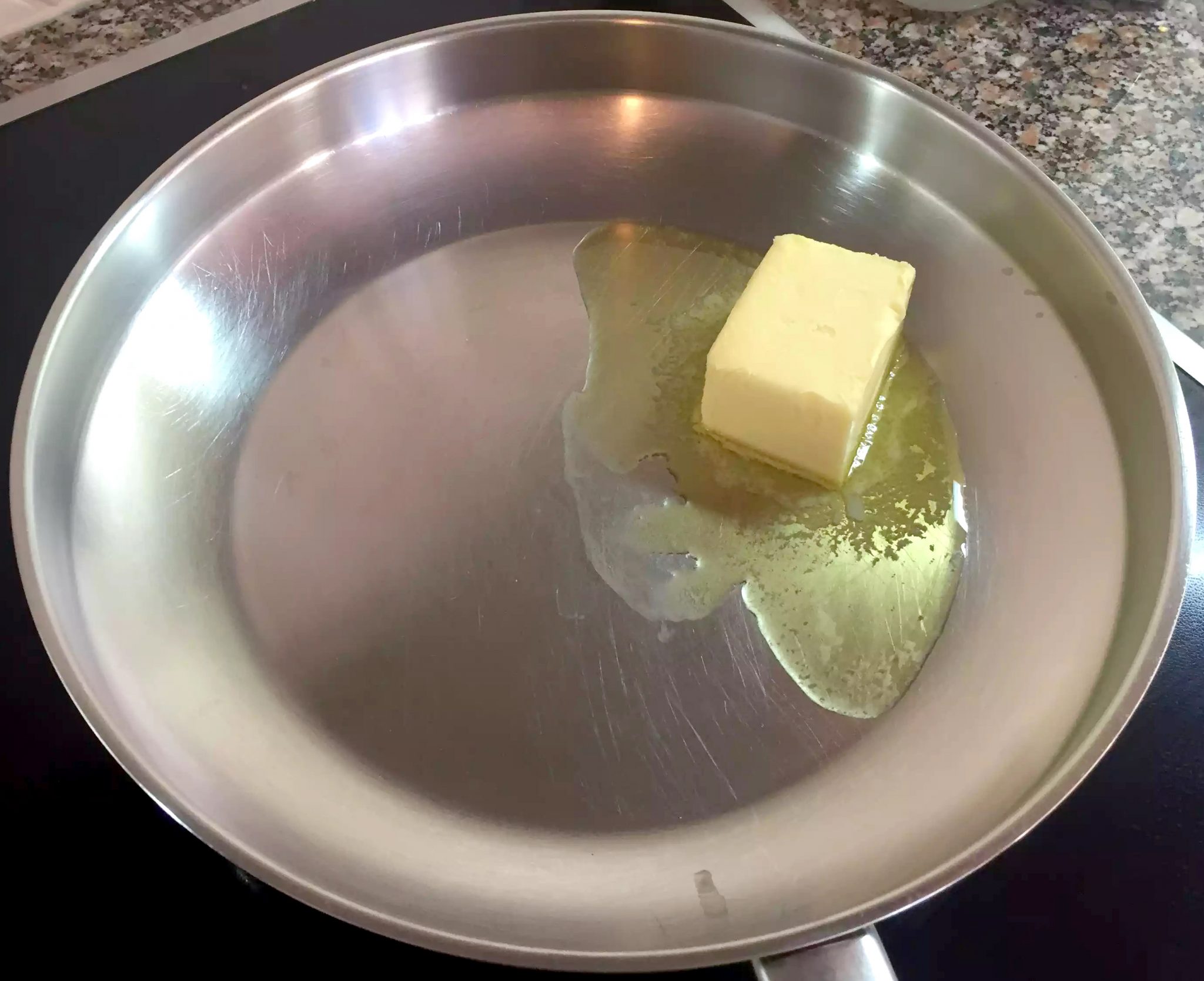 Meanwhile peel and chop or crush the garlic cloves.  Add the garlic to the pan and cook on a low heat for 3-4 mins until it has softened but not browned. (If the butter is too hot then the garlic will burn and the sauce will be bitter).  You could also add some chilli or any spices that you want, or some lemon juice (so many possibilities) but I decided to go with just plain garlic butter this time.
Once the garlic has softened, turn the heat up a bit, add the shrimp and cook for a further 2-3 minutes until the shrimp have warmed through.  If you're using raw shrimp you need to cook them until they have turned from grey to pink and are opaque.
Take them off the heat and serve them immediately.  I like to serve them in the pan that I cooked them in. Then just dig in!  This kilo of shrimp served 6 of us as a dish at our BBQ, it would probably serve 4 as a large main meal.  You could also serve them as an appetiser or a starter – they work for every course!   Make sure you serve something to dip into the sauce once all the shrimp are finished, maybe a Grain-Free Focaccia, or my Grain-Free Bread…(the sauce is the best bit!)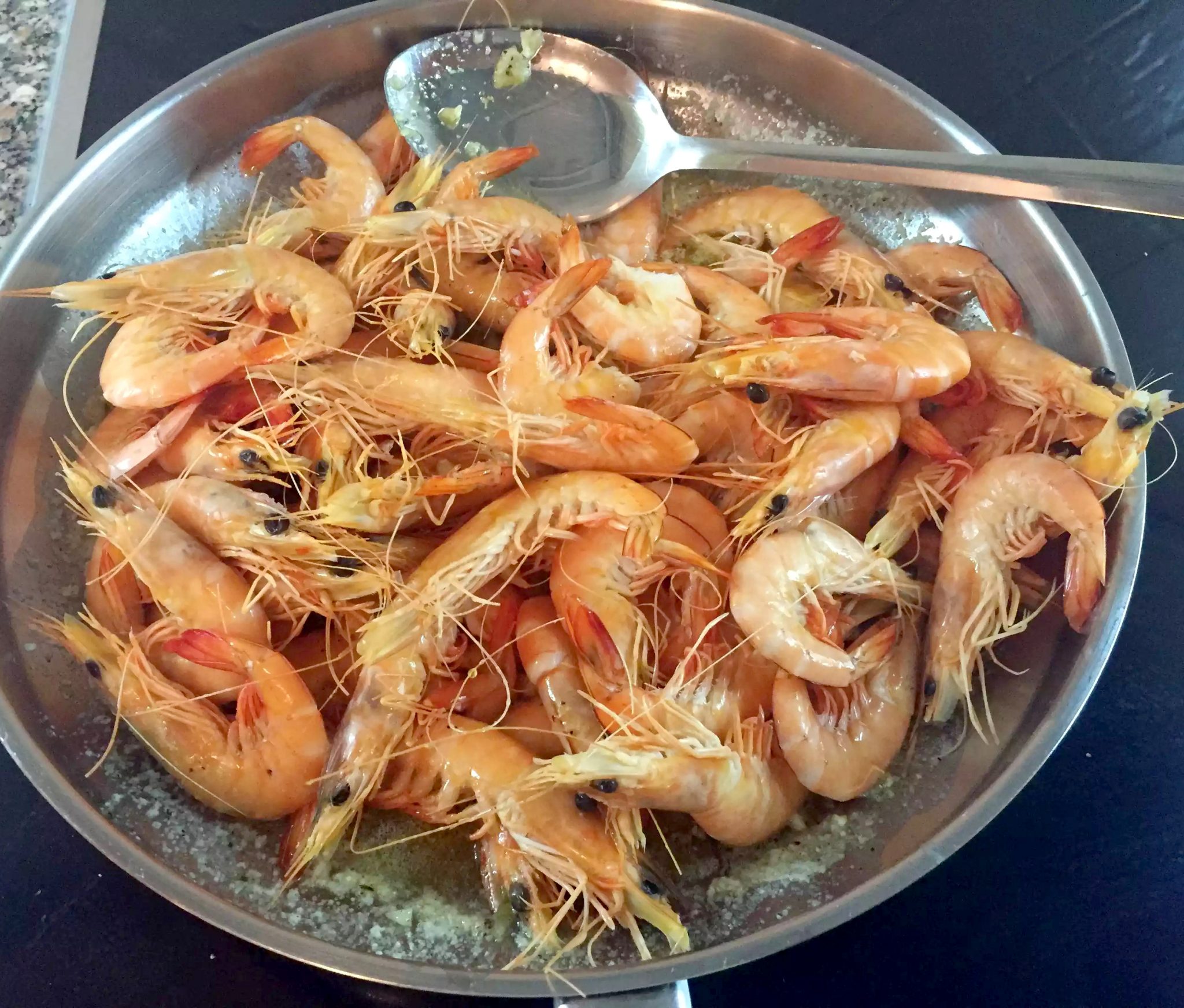 We bought these amazing shrimp in Portugal but you could always buy the ones that are ready shelled if you prefer.  I like the act of peeling them myself round the table, with everyone doing the same (it feels a bit more authentic) but it's really down to personal preference.  I like to serve them with a finger bowl to dip your fingers into to clean the butter off.