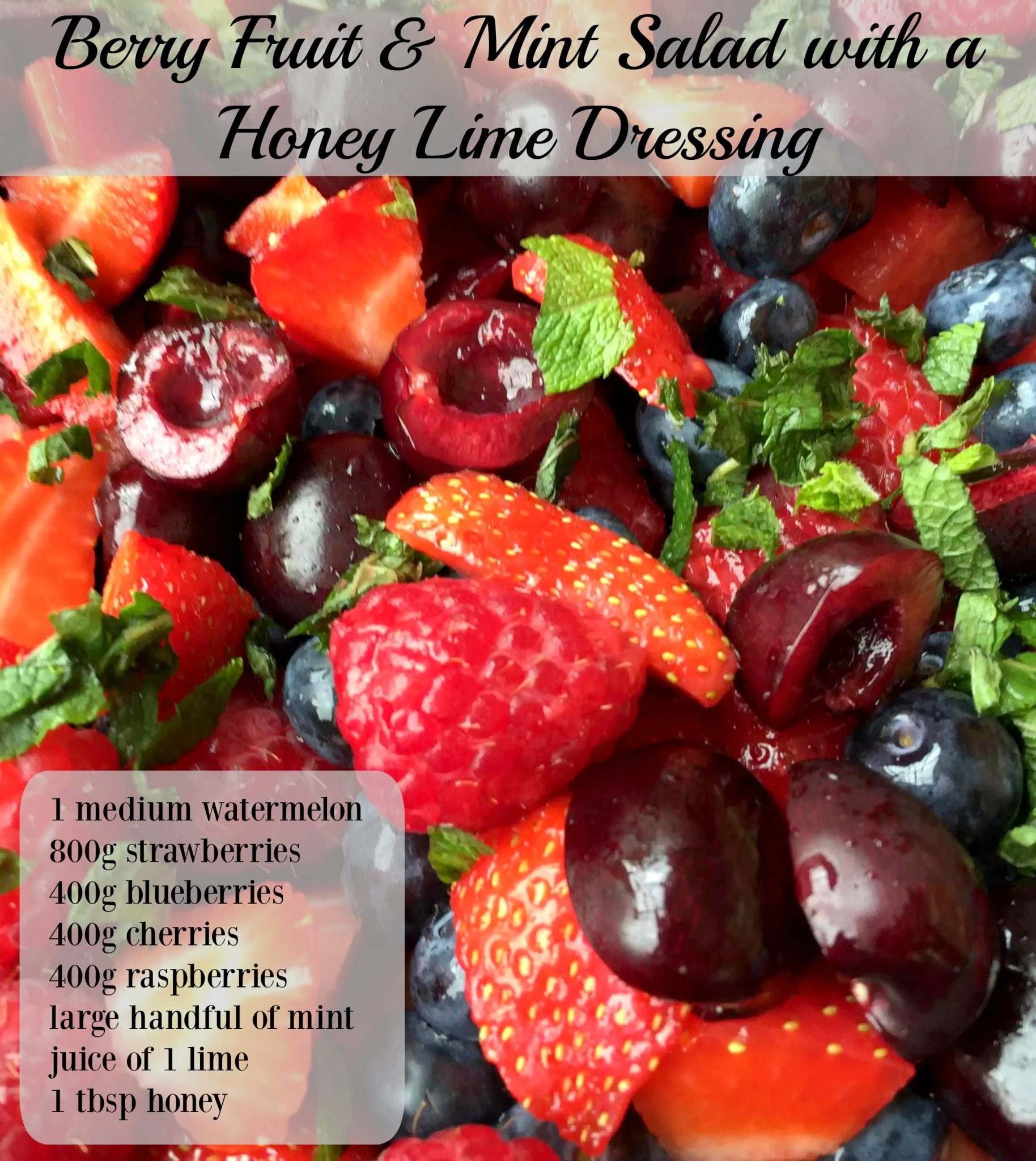 Ok, so this is hardly a recipe (throw some fruit in a bowl, scatter over some mint, sprinkle over a secret dressing and it's done) but it looked so spectacular and went down so well when I served it at a recent BBQ that I just had to include it!
I started with a base of watermelon (a whole one!) as it was a running joke between me and some girlfriends that were coming over.  We'd been to see Dirty Dancing Secret Cinema in London the week before and 'I carried a watermelon' was going to be a big theme this weekend!
I diced the watermelon up into cubes, about an inch square and filled the bottom of the dish with them.  Then I washed all of the other fruit and chopped the strawberries, and halved and de-stoned the cherries.  I then sprinkled all of the berries over the top of the watermelon.  The colours were absolutely magnificent and in something like this it's important to get the best produce that you can.  If the strawberries are tasteless or the raspberries are too tart then the salad won't work so well as it really does hero all the individual fruits!
Then I chopped the mint and scattered it over the top, and to be honest I could've left it at that.  But I decided I wanted to be little fancier so I mixed up the lime juice and honey in a bowl with a tbsp of water to thin it out a little bit and sprinkled it all over the salad.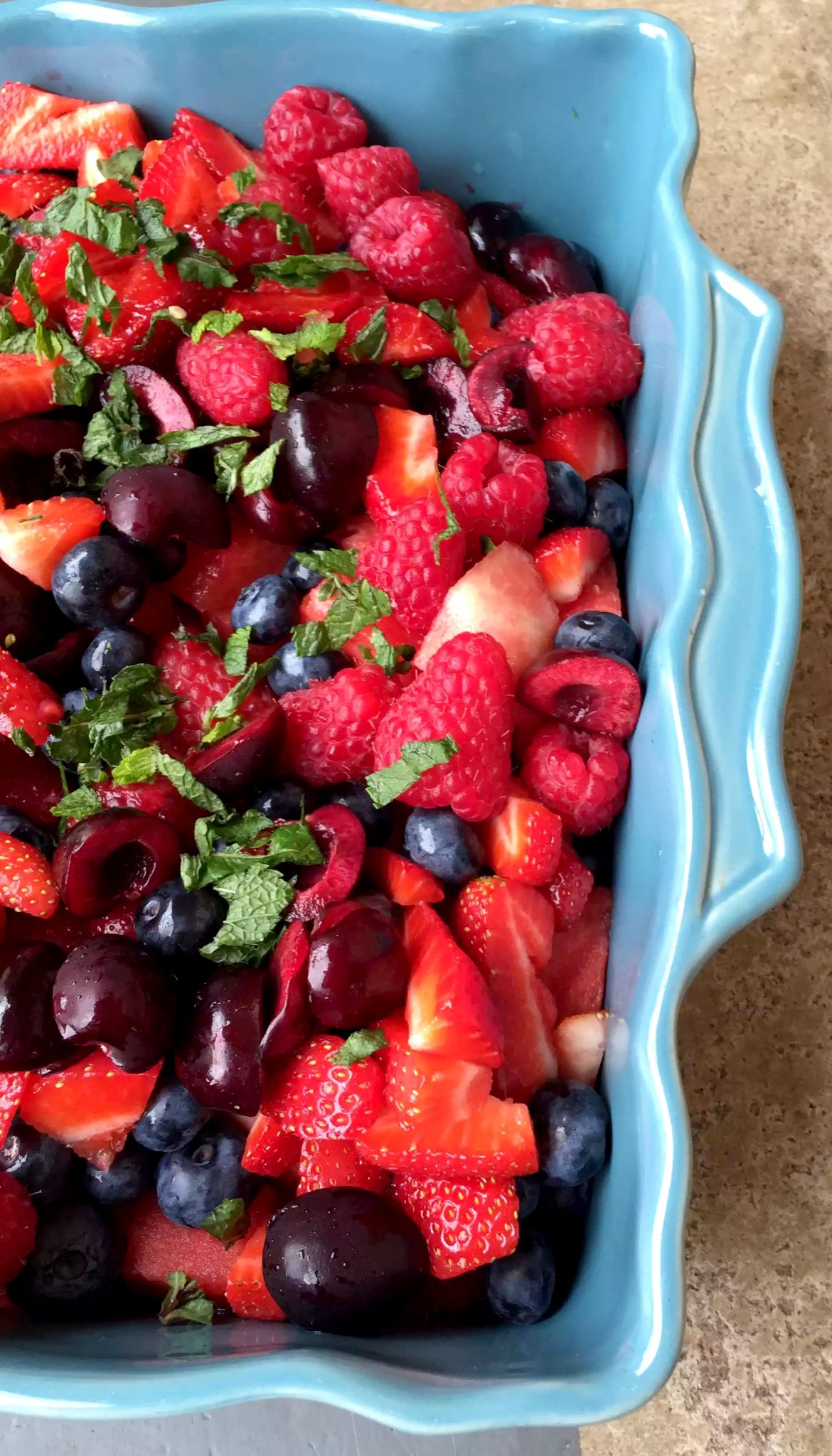 And that's it, other than all the chopping, there's really not much to it.  I served it with a choice of yoghurt or cream and it went down so well for dessert at the BBQ after our Grilled Salmon, Lime & Garlic Kebabs and the Halloumi, Green Beans and Roasted Shallots Salad.  It was so hot out that no-one wanted a real dessert and it really was the perfect way to end the meal!  This served 10 of us with some left over for breakfast the next day.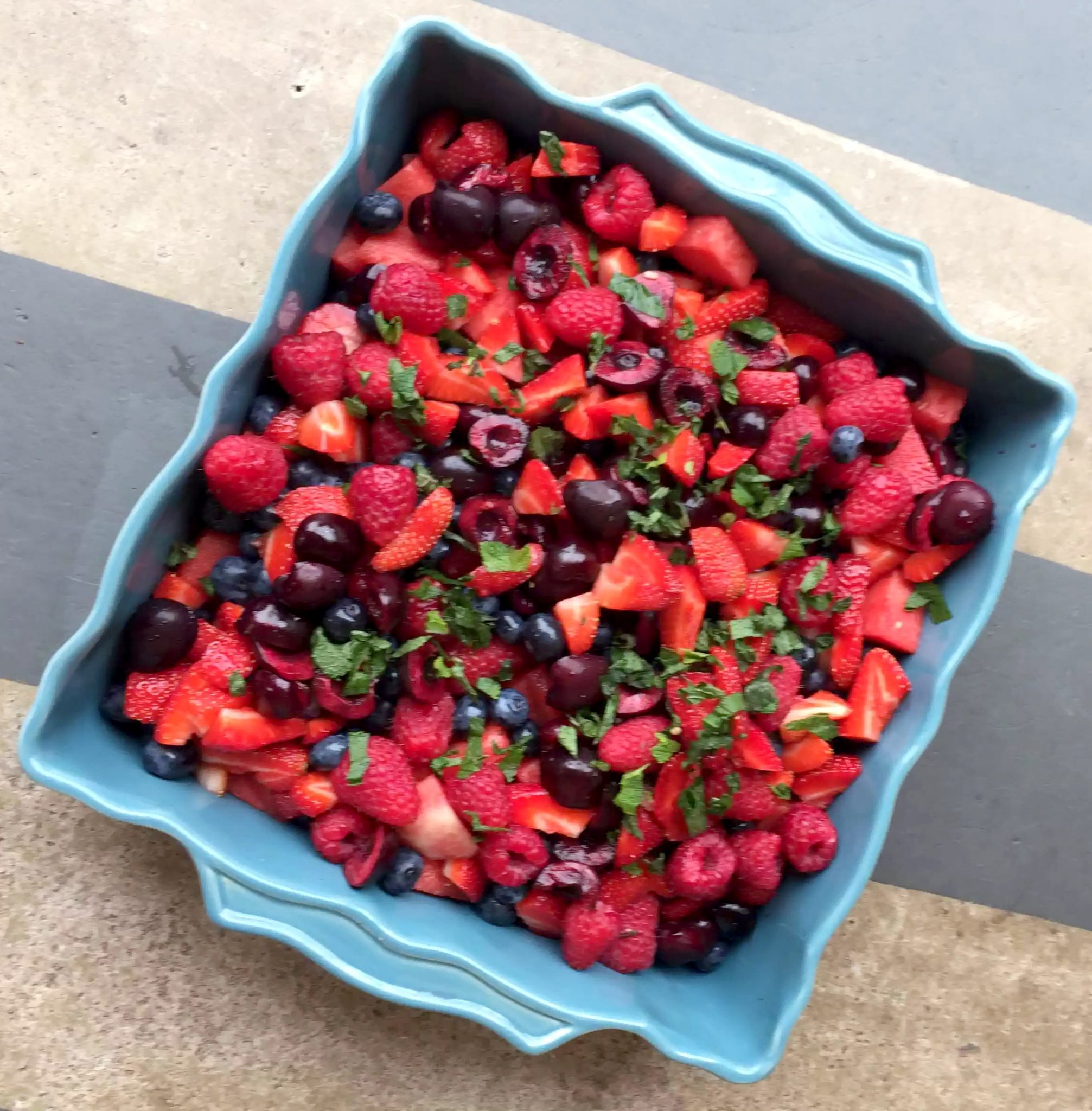 Pin it for later