It was the first nice day of the year and what better way to spend it than a nice long leisurely brunch.  Arlo's had invited me to try their recently revamped brunch menu so we headed to South London to check it out.  Brunch at Arlo's Balham was the perfect way to start the day!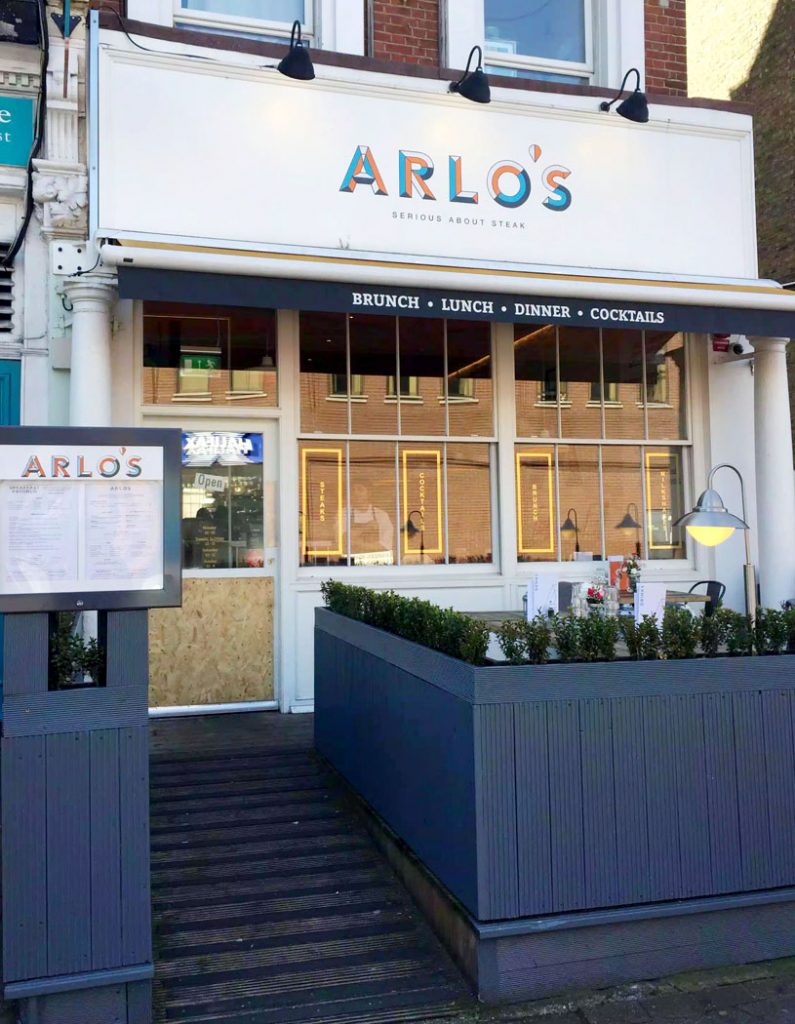 We arrived and as the weather was so lovely we decided to start with coffee on the terrace in the sun.  It was just warm enough for 10 mins but not warm enough to eat out there so we headed inside to eat our food.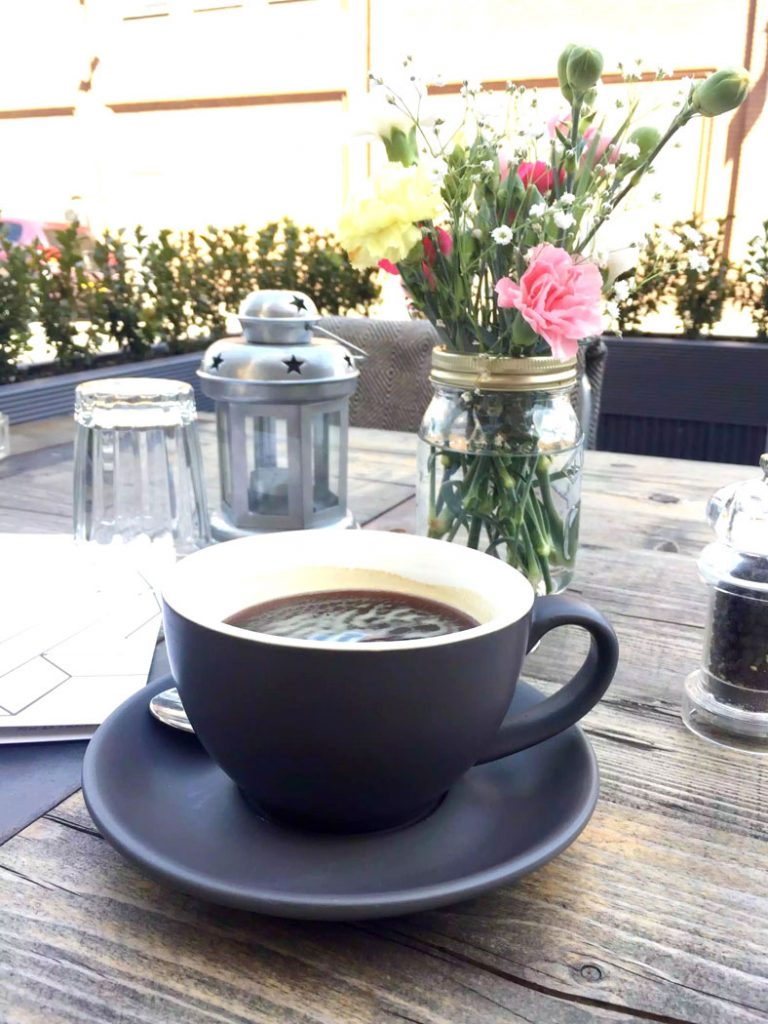 Inside, the restaurant is light and bright and airy.  We settled at a table by the window and took a look at the menu.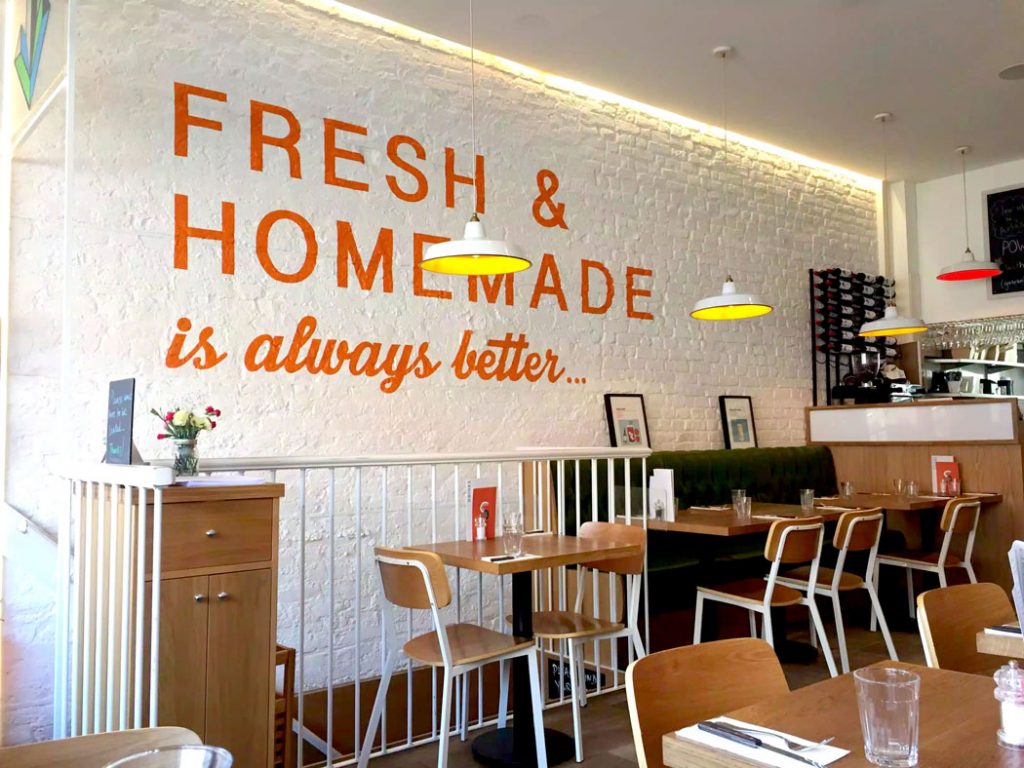 Brunch at Arlo's Balham is definitely a gastronomic experience.  Everything looked delicious and there were so many options.  I was really spoilt for choice.  The only problem was that everything came on bread.  This  was no good with me and my grain-free diet.  I asked the waitress and she said it was no problem to order any of the items on the menu.  They would just make them without bread for me.  It makes such a difference when the staff are willing to go to extra lengths to help out around my food restrictions.
I decided to order the Other Arlo's £13.50.  This was spiced halloumi, roast mushrooms, spinach, vine tomatoes & poached eggs.  And then, just because I could, I ordered a couple of side dishes to go with it.  I chose the chorizo £2.50 and chargrilled broccoli £4.
Dan went for special of the day which was the steak sandwich £13.  He got this with a side portion of the truffle cheesy fries £5 along with a green smoothie.  I ordered a glass of the  Chapeldown Sparkling Wine £8.50 to sip on while we waited for our meal.  I've had it before and I'm a big fan.  It's fruity, with a hint of red apple and that yeasty, bready flavour that I love so much.  Chapeldown is a vineyard in Kent and these days, English Bubbles are rivalling some of the best champagne houses!  You can bet it's on my list of places to take a trip to soon!
While waiting, we could smell the truffle from the kitchen which was making both our mouths water!  It definitely got us in the mood for eating, and then the food arrived…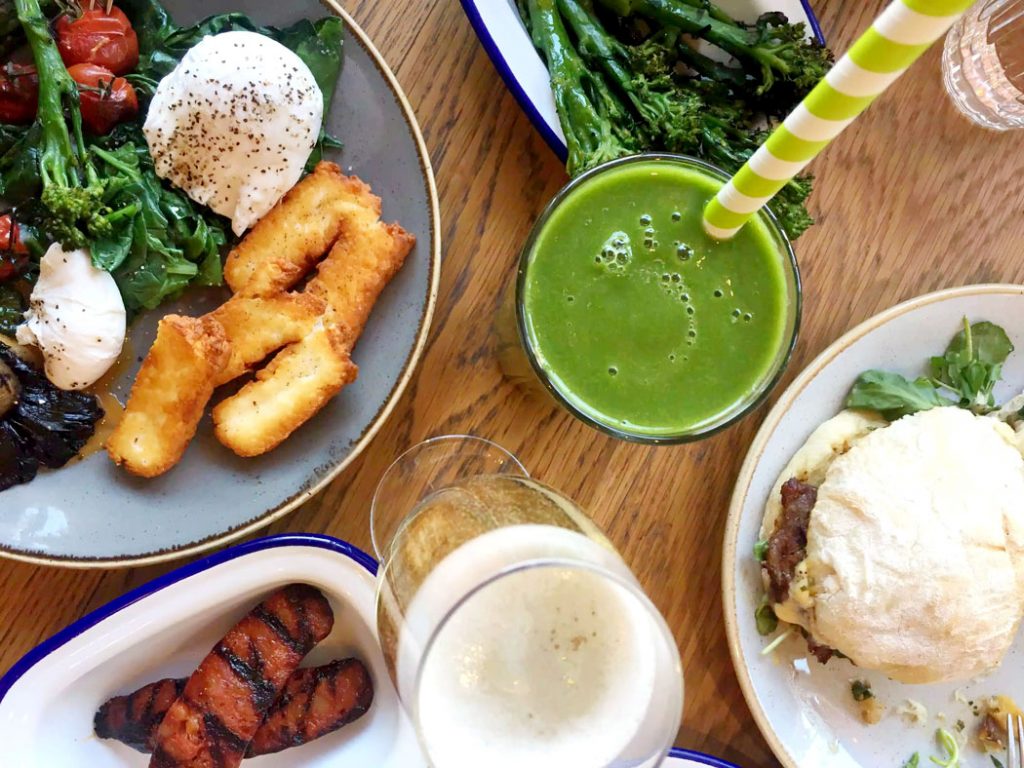 My 'The Other Arlo's' was absolutely delicious.  As you can see, the eggs were cooked perfectly.  What stood out the most though was the quality of the ingredients.  Each different item was fresh and delicious and simply cooked and the flavours were fantastic.  The highlight was definitely that grilled chorizo!  Smoky and a bit spicy I was so pleased I'd ordered it as an extra.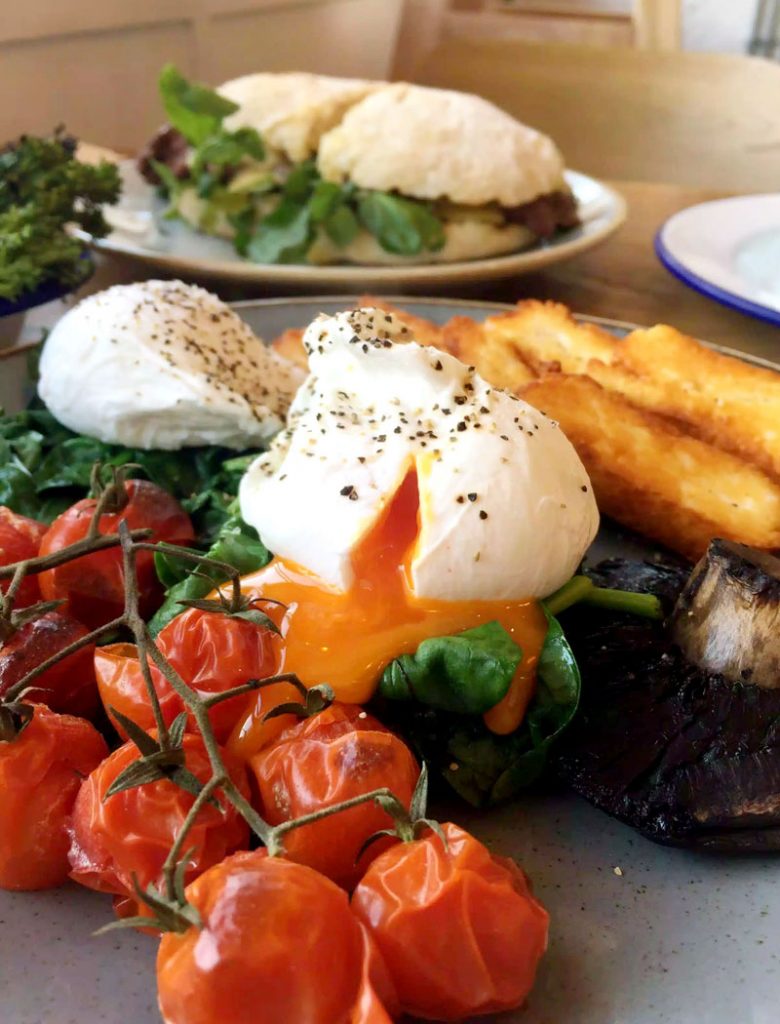 Dan loved his steak sandwich.  The bun was soft enough to make eating it easy.  Sometimes it can all fall apart a bit if the bread is too crusty.  I pinched a bit of the steak inside and it was perfectly cooked.  Pink in the middle and it had a lovely charred flavour from the grill.  The meat actually tasted 'beefy' which is often not the case but this was obviously good stuff.  Arlo's are mainly known for their steaks (their dinner menu is steak based) so it's great to see that they have a fantastic product and can cook it really well.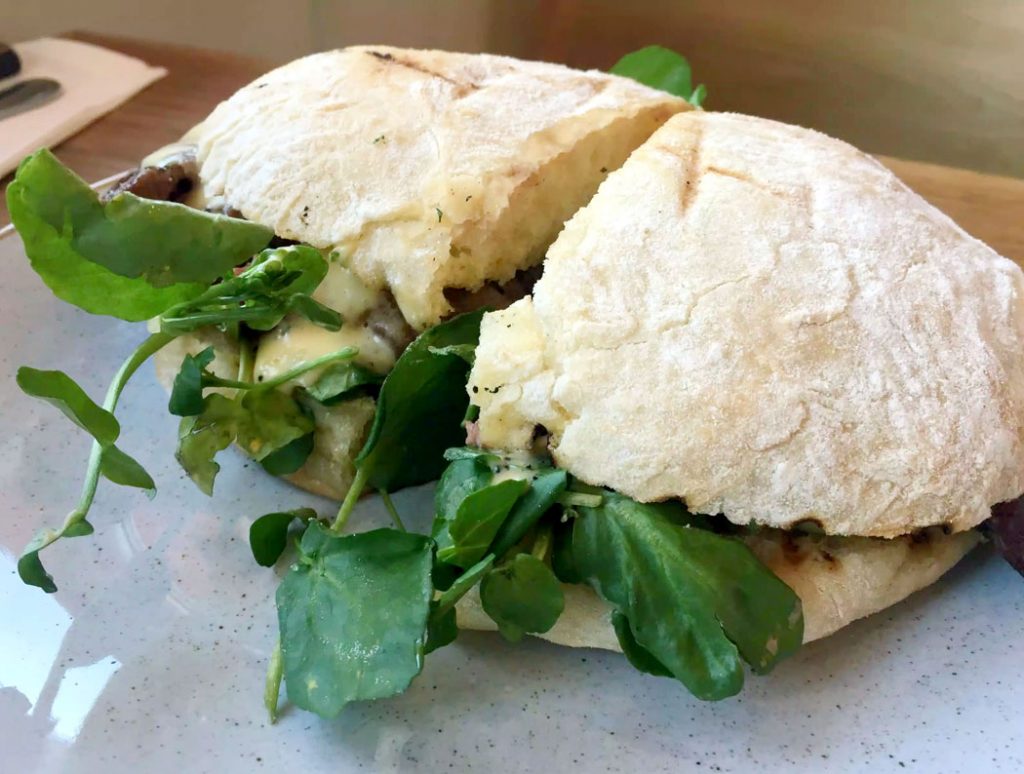 The truffle cheesy chips were (I'm told) delicious!  The portion was so huge that even Dan couldn't finish them – and that's saying something from the guy who always cleans his plate!
We both really loved the brunch at Arlo's Balham and will definitely be back for a boozier version soon!  I loved the look of all their cocktails and wished I didn't have plans later in the day so I could taste one (or two)!
Brunch at Arlo's Balham – 1 Ramsden Road, Balham SW12 8QX  Tel: 0203 019 6590
Arlo's also have a second location in Battersea so we'll have to try that one for dinner now!  The steak is calling to me!
Disclaimer:  I received a complimentary meal in exchange for a review but all opinions are my own and reflect the experience I had during Brunch at Arlo's Balham.  My reviews are always very honest and I thought the quality of the food and ingredients at Arlo's was of a very high standard.
Pin Brunch at Arlo's Balham for later