Catch up with more Kitesurfing in Tarifa –  Tarifa Day 1, Tarifa Day 3, Tarifa Day 4
Waking up the next morning to blue skies is always an amazing feeling.  It's even better when you know you have a full day at the beach to look forward to.
Kitesurfing in Tarifa was on the agenda whilst we there and we had our first lesson this morning.  Tarifa is known for its high-winds so it's popular with the kitesurfing (also called kiteboarding) and windsurfing crowds.  Heading to Paloma Beach for the best wind that day we were greeted by this sight!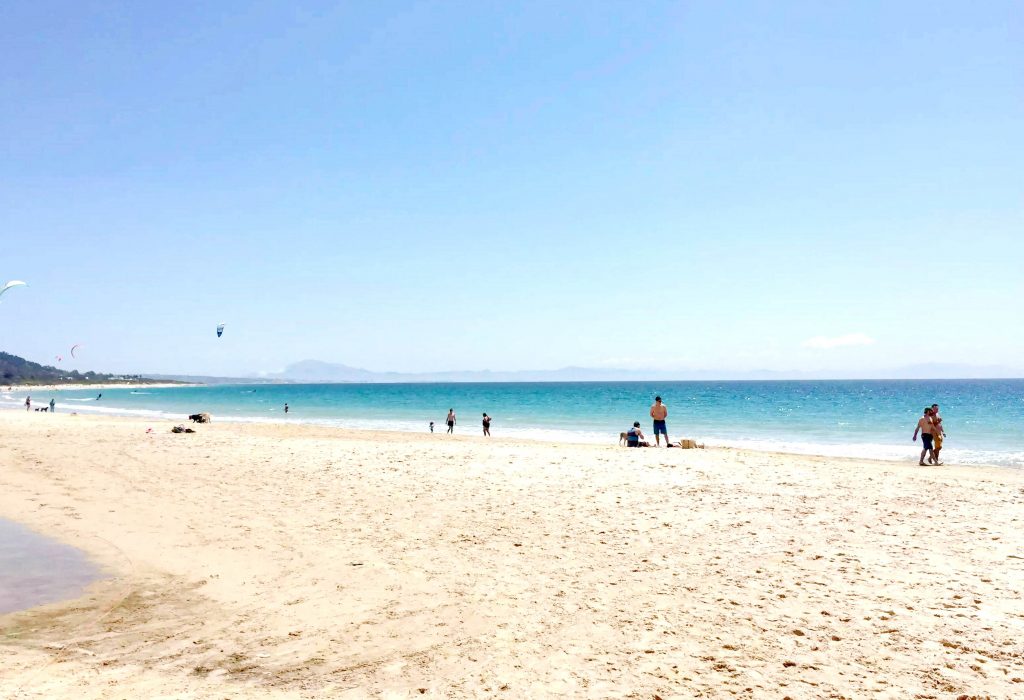 I'm a complete beginner at kitesurfing but my boyfriend has been kitesurfing in Tarifa before so our instructor spent most of the time with me trying to get me up to speed.  The wind wasn't fantastically strong but because the first lesson is all done on land it was just about enough to start to learn kite control.  It seemed like there was a lot to learn with harnesses, lines and how to move the kite in the right way but after about an hour of playing around with it I finally managed to work out what I was doing .  I even managed to get a bit of air (being dragged along by the pull of the kite). Dan managed to get a bit of water time but I thought I'd save that until the next day.  We had booked a two-day course with three hours each day.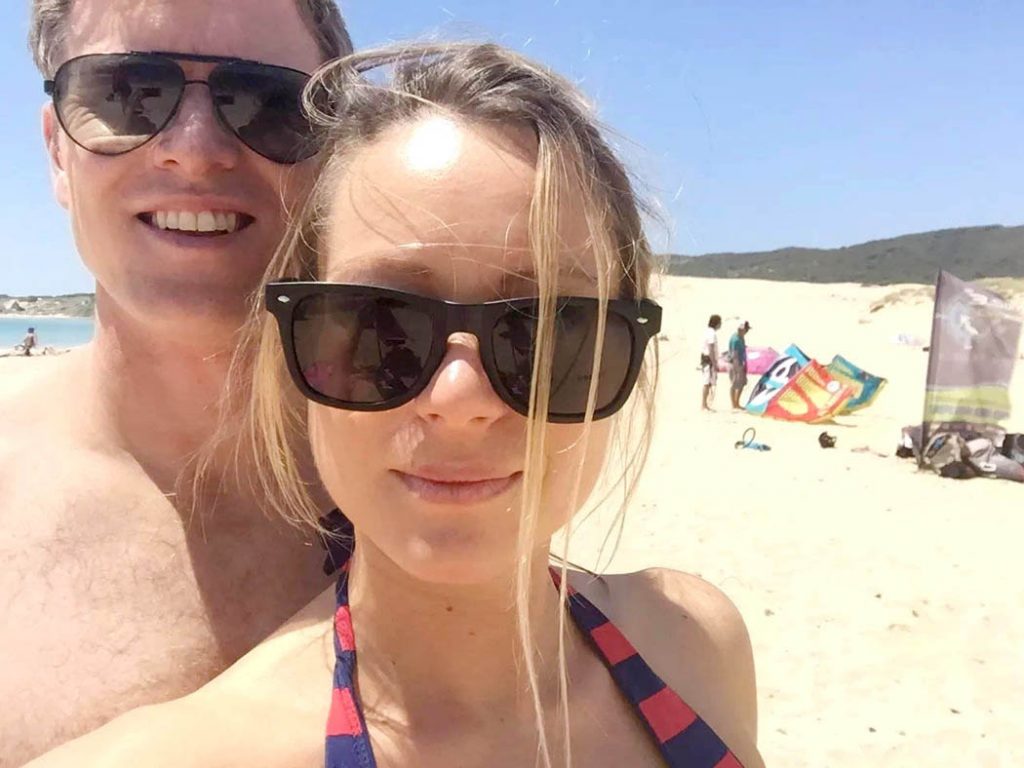 After 3 hours of playing with kites we were both absolutely ravenous and decided to head to a restaurant I'd read about on the internet called El Mirlo.  It was described as having fabulous seafood and amazing views.  Well it didn't disappoint…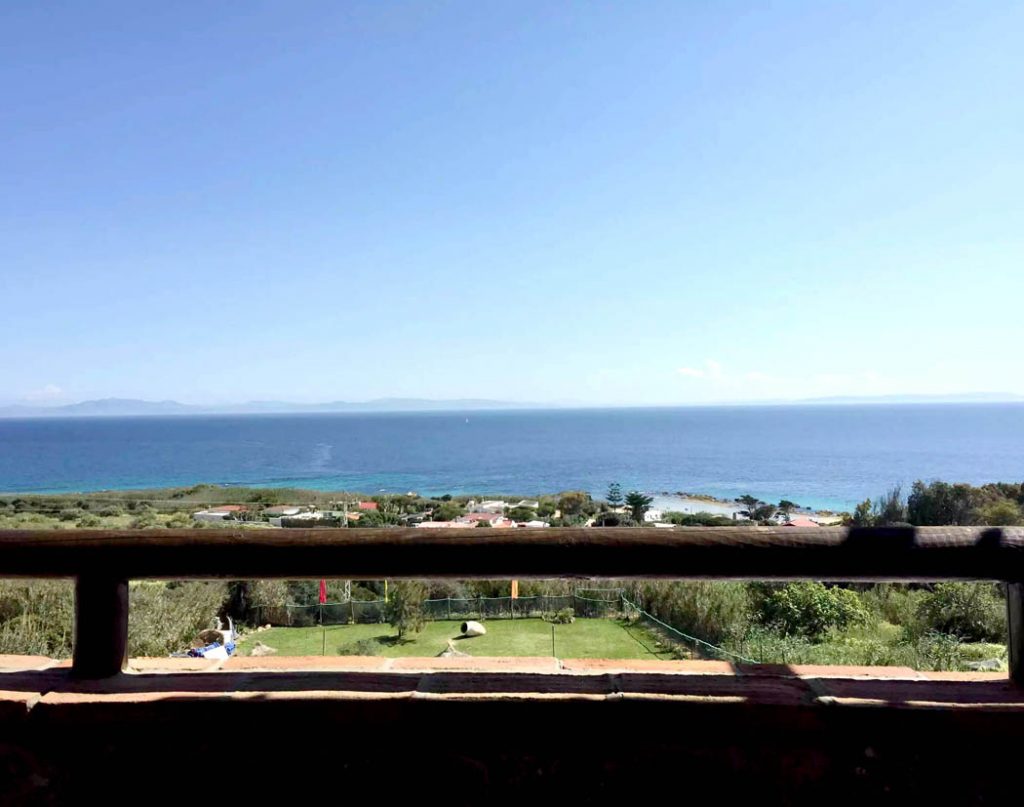 Lunch was a starter of grilled prawns to share followed by the fish of the day which was bream.  It was charcoal grilled and served with potatoes, roasted vegetables and a garlic oil.  After handing the potatoes over to Dan I tucked in.  It was what I had been dreaming about for weeks.  Perfectly cooked moist fish with a slightly salty, crispy skin.  The vegetables were delicious but the star of the show was the garlic oil!  I'd drink that stuff if I could.  I'm a bit of a garlic monster and it was the most garlicky sauce I've ever tasted.  I'm not sure how they made it so incredible (probably should've asked that) but I'd come back to the restaurant just to try it again.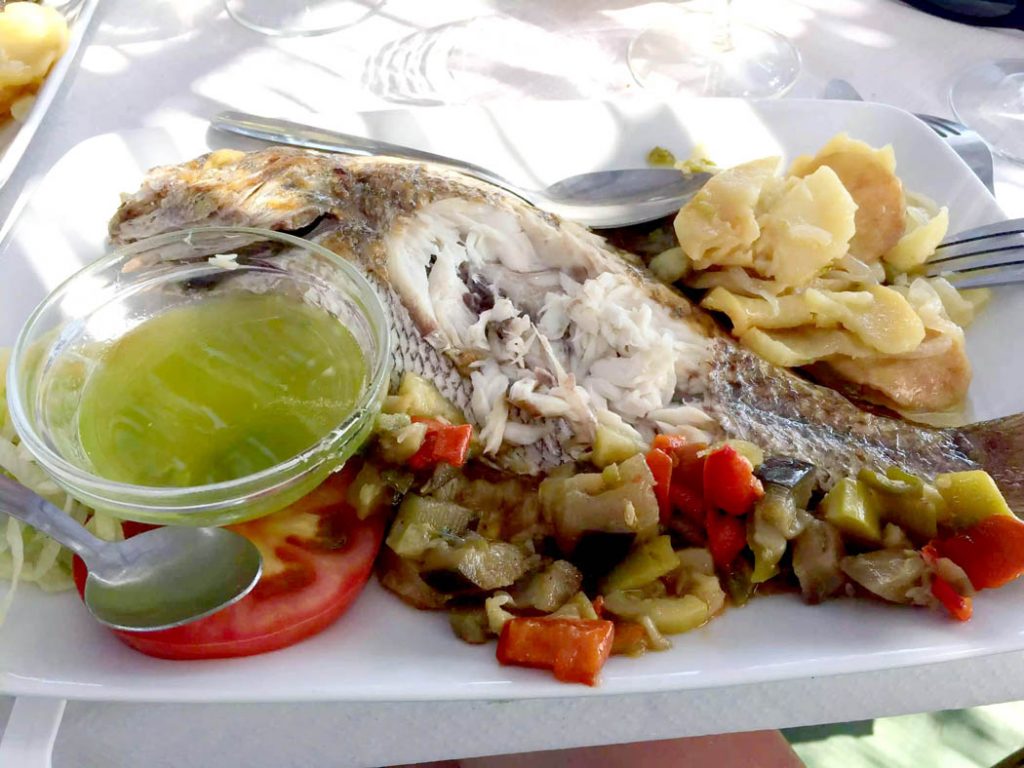 We decided to drink a bottle of local Albarino which was cool, crisp and fruity – but yep, you guessed it, I forgot to photograph the bottle! With the bill coming to 40 euros a head we were hugely surprised. We thought we were going to get ripped off for ordering the fish.  It was 'Market Price' on the menu which usually means double for tourists!  We forgot to ask an approximate price before ordering as we were so hungry.  Not a cheap lunch but definitely value for money due to the amazing food, wine and the view!
As Tarifa is the southernmost point in Europe, you can see the coast of Africa from the beach!  I've never sat having lunch in one continent looking out at another!  You can even take a day-trip to Africa.  Ferries depart to Tangiers in Morocco every couple of hours!  Breakfast in one continent, lunch in another!
Bellies full it was time to head back to the beach, we found a tiny path down the hill which brought us out onto the most gorgeous secluded beach.  It was sheltered from the wind and we had it all to ourselves! It was paradise and we snoozed in the sun and played cards until the sun started to go down.
After changing for dinner we headed back out into Tarifa Old Town and headed to a tiny tapas bar for a quick aperitif.  I chose a glass of Sangria and Dan had a Caña (small beer).  We weren't hungry in the slightest but the Jamon Iberica looked too tempting to resist so we shared a small plate with our drinks.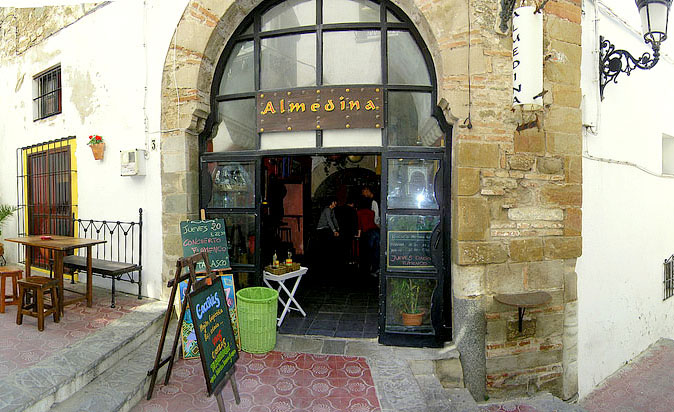 As well as a weekend away, for our birthdays, Dan and I each organise a special dinner out while we're there to treat each other.  I'd booked La Casona, a tapas bar that came highly recommended on Trip Advisor.  It was a more modern tapas bar than some of the others around town but the menu looked pretty authentic.
We ordered the Gambas Al Ajillo (garlic prawns) and the Sesame Crusted Tuna Tartare to start.  Again, I forgot to take photographs! The tuna was delicious and the prawns were good, but I've had better.  Our mains were locally sourced steaks which tasted charred and smoky on the outside and were well cooked but I just felt something was lacking.  In all it was a pretty good meal but probably the worst of all the ones that we had while we were in Spain.
The wine however was the best bottle I had the whole trip.  It was an Encasta Ronda, a Spanish Cabernet Sauvignon from the area we were in.  It was heavy, robust and full character and paired perfectly with the steaks that we had chosen!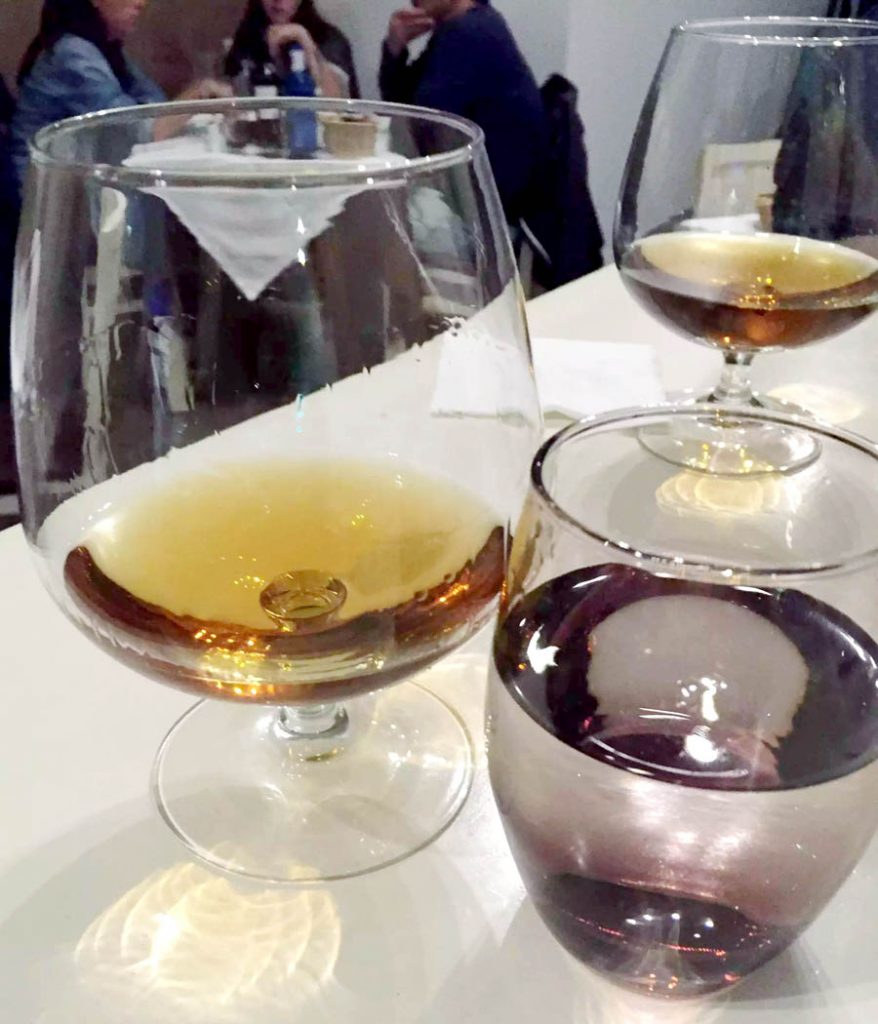 We finished up with a whisky as they had one of Dan's favourites behind the bar.  It was definitely Spanish measures!  On asking for the bill they sent it over with another complimentary whisky each…definitely not a good idea when you have an early morning kitesurfing lesson to get to but we were having too much fun to care by that point.
Also see.. Tarifa Day 1, Tarifa Day 3, Tarifa Day 4
Pin it for later