Few things are more comforting than a delicious piece of cornbread straight out of the oven.  It's the perfect side dish at your Thanksgiving Dinner and goes perfectly with a big bowl of Chilli.  This recipe for Paleo Cornbread tastes so similar to the real thing that you wont even realise that there's no corn in it.  It's such a great alternative recipe without using any grains. It uses almond flour (ground almonds) instead but the texture and taste are so similar to real cornbread.  If you don't tell anyone, I doubt they'll know it's not the real thing.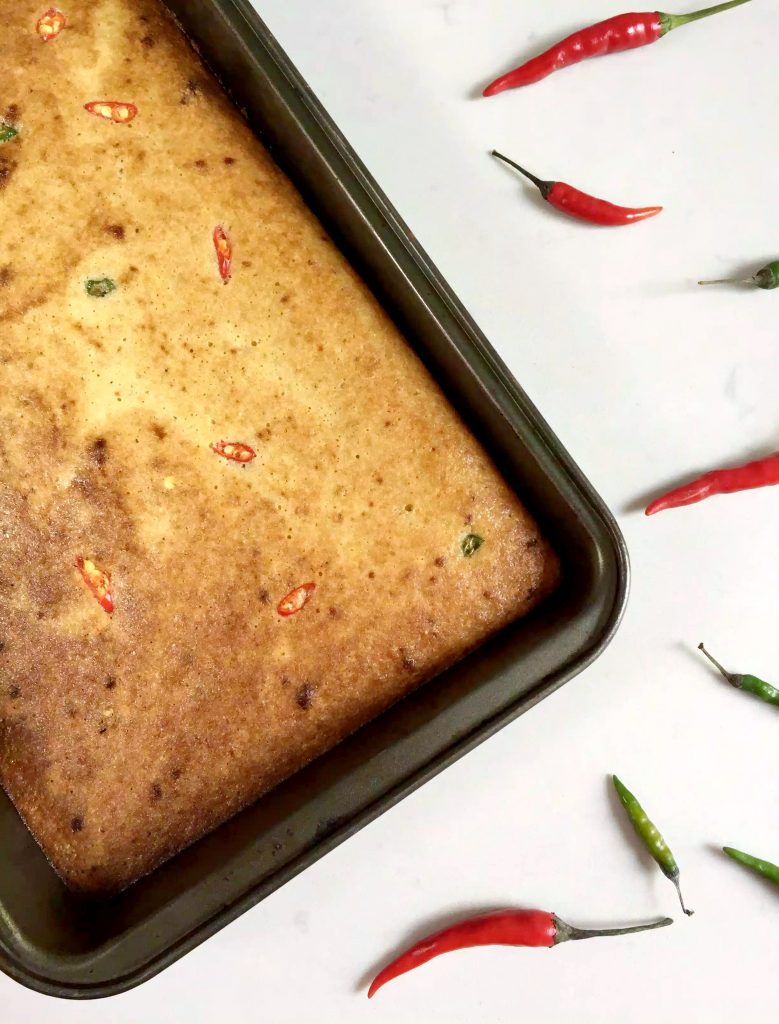 This Paleo Cornbread is also such an easy recipe to make!   To make it start by preheating the oven to 160C (320F).   Grease a baking tin with butter or oil, mine was 10in by 8in size.
 Mix all the ingredients except the bicarbonate of soda together in one mixing bowl.  This is the melted butter, almond flour (ground almonds), eggs, salt and honey.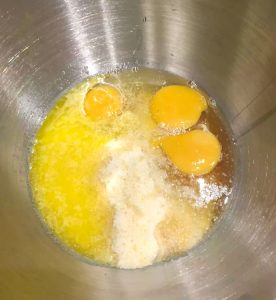 Add the bicarbonate of soda and mix again.   Pour the batter into the greased baking tin, slice up the chillis and sprinkle them over the top.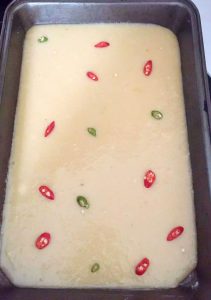 Bake the Paleo Cornbread in the oven for 20-25 mins or until a skewer comes out clean when inserted.  The top should have turned a golden brown colour.  Allow to cool slightly before slicing into squares and serving.  And that's all there is to it!  A deliciously moist, dense, sweet Cornbread that takes only 5 minutes to prep and get in the oven.  Serve it warm from the oven or heat it up before you eat it!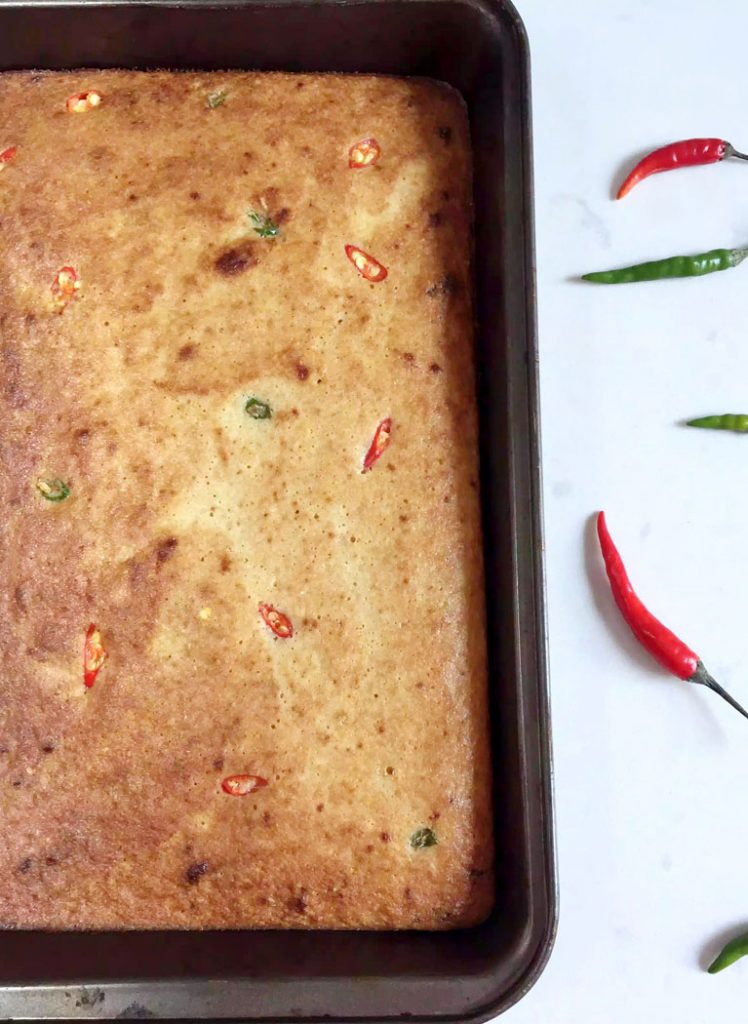 You could also make different versions of this depending on your own tastes.  Top it with grated cheese before baking it in the oven for a delicious Cheesy Cornbread.  If you're not a fan of spice you can leave them off the top or if you're a spice lover, add more throughout the mix.  I bet it would taste delicious if you chop and fry up some bacon before adding it to the wet mix!  Everything's better with bacon right?
Serve this as a side for a delicious Roast Prime Rib of Beef or Turkey for your Thanksgiving dinner.  I also like to serve this with a big bowl of Chilli or a delicious stew or soup.  You could also pour the batter into muffin cases if you prefer Cornbread Muffins!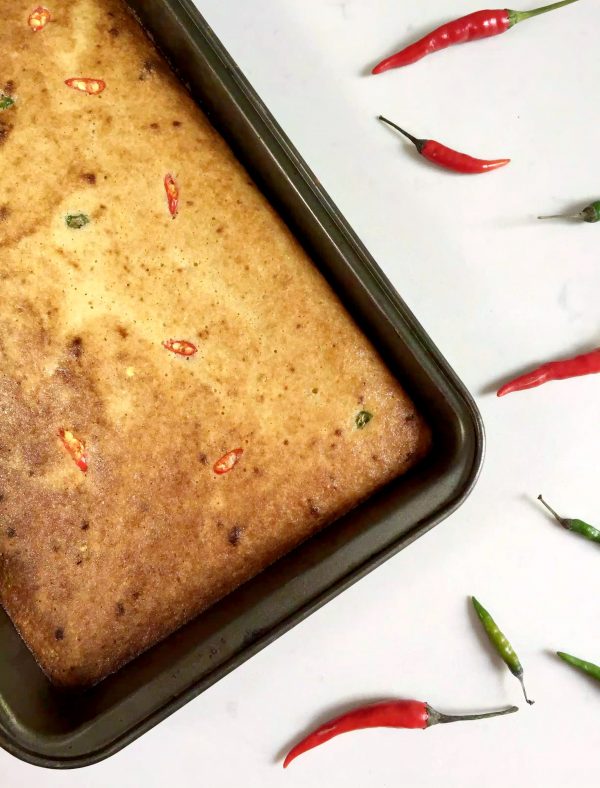 | | |
| --- | --- |
| | |
Preheat the oven to 160C (320F) and grease a 10x8 baking tin with butter.

Melt the butter and then add it to a mixing bowl containing the almond flour (ground almonds), eggs, honey and salt.

Mix well and then add the bicarbonate of soda. Mix again.

Pour the batter into the greased baking tin.

Optional step - Slice the chillis and sprinkle over the top of the batter.

Bake the cornbread in the oven for 20-25 minutes or until a skewer inserted comes out clean and the top is golden brown.

Allow to cool slightly and then slice into squares and serve warm.
Allergy & Dietary Information for Grain Free, Paleo Cornbread
This Paleo Cornbread recipe is Grain-Free, Gluten-Free & Refined-Sugar Free.  It's also suitable for SCD, Paleo, Low Carb, & Vegetarian Diets.
See my Products Page for Ingredients & Bakeware that I recommend.
Pin it for later