Every year for our birthdays, everyone in my family gets to pick a special restaurant that they want to go to and we all go out for dinner.  Well I'm about to be 32 in a couple of weeks and I still hadn't had my 31st birthday dinner.  Playing catch-up, as I needed to get it in before my next birthday, I booked us all into Dan and my local Italian, Ciao Bella.  It's the closest restaurant to us, it's extremely reasonably priced and it's such a fun and fabulous place that we go at least once a month.  I also wanted to show it to my brother, Sam, as I've been raving about it for over a year now and he's never been.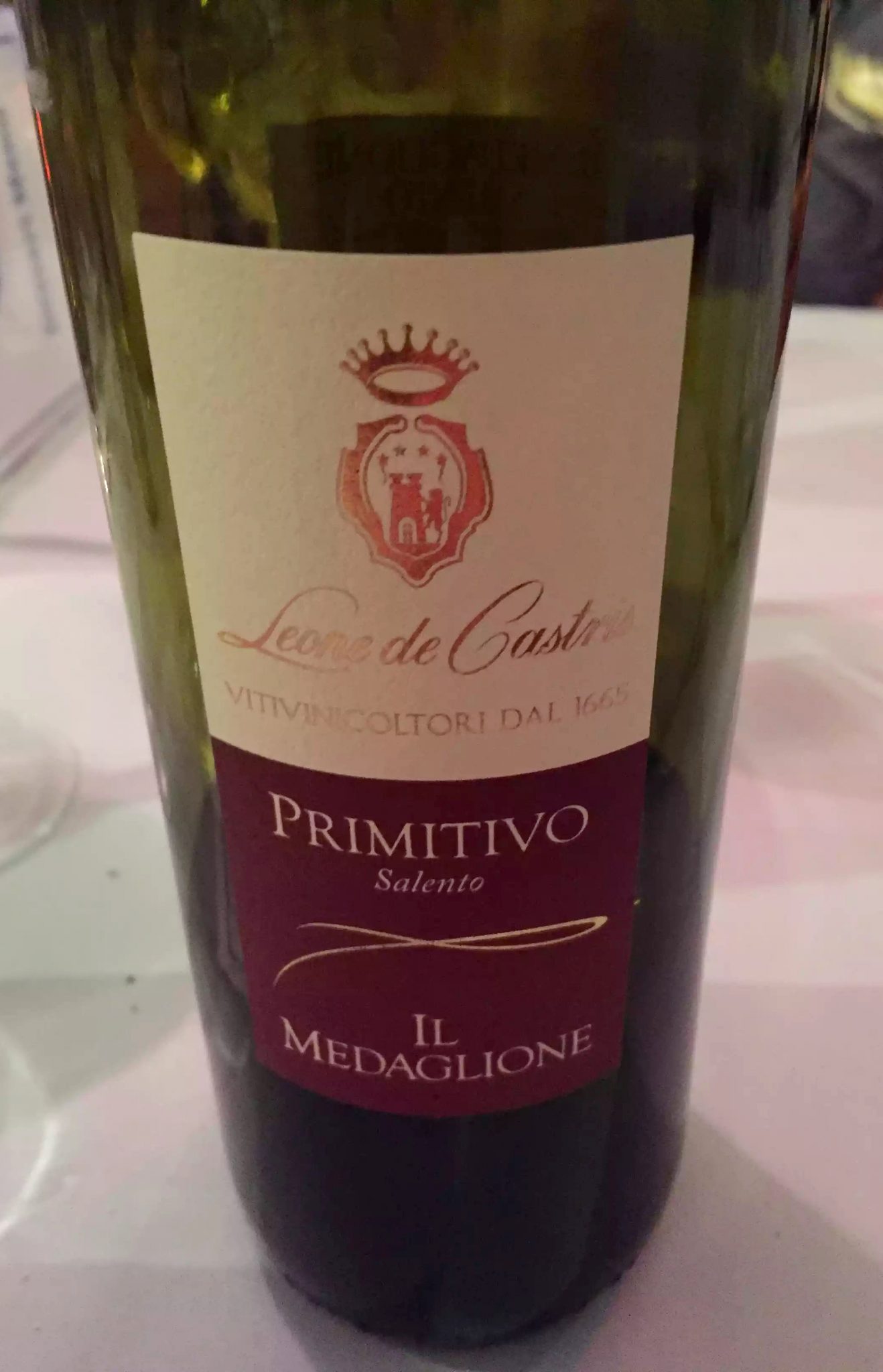 Everyone (Mum, Dad, Sam and my friend Melissa) met Dan and I at our flat for a drink first, as my brother had never seen where I live either, and then we wandered down the road for an early dinner.  Given the best table in the house (there's something about a round table rather than a rectangular one that I love.  It's much better for being able to talk to everyone and not just whoever is directly opposite you – much more social) we looked over their huge menu and chose a Primitivo for the table.  Normally we have the House Red which is a Montepulciano and unbelievable value at £15 but I wanted to try something a bit different this time.  At £17 a bottle you can't go wrong with the Primitivo either.  More robust and full-bodied than the Montepulciano, it was right up my street!
Some of the others wanted help with picking dishes, but in truth, I've never had a bad meal there, everything has always been good.  I chose a starter from the new specials menu, Buffala Misto, which was bresaola, taleggio cheese and buffalo mozzarella.  Other's had the salmon gravadlax with dill cream, the bresaola, the parma ham and mozzarella and the sardines.  The starters as usual were huge (except the sardines, which was plenty, but seemed rather small compared to everybody else's' huge plates!)  My starter was delicious, I'm a huge fan of mozzarella and the mild creamy flavour paired well the the rich, salty flavour of the bresaola.
True to form I forgot to photograph the mains but the table ordered, Spaghetti Carbonara x2, Gambas Pil-Pil, Tagliatelle Ciao Bella (Dolcelatte, Broccoli, Cream and Salmon) and Liver & Bacon for mum.  I always try a tiny bit of her liver every time she orders it, but I just can't get my head around the flavour.  It's not horrible, but I couldn't eat more than a tiny piece.  It's so rich that I can't work out how she can eat such a huge piece of it.  The portions are always enormous there, but so delicious that everyone managed to clear their plates.
I had the grilled SeaBass with wilted spinach which is a favourite of mine there.  It's always delicious, a huge whole fish, and I'm told, come fresh from Billingsgate Market.  It comes served whole, with a salty crispy skin and perfectly cooked flaky white flesh.  I ate the entire thing and by that point was way too full to even contemplate a dessert.
Dad had the affogato (espresso coffee poured over vanilla ice-cream), which has become his new favourite 'go-to dessert' and Melissa had an Irish version of that, with some baileys added to it, while we ordered the bill.
Ciao Bella are known for their family style service and generosity and usually, along with the bill comes a bottle of Limoncello as a complimentary digestif.  Well today, not only did they off us the Limoncello, but we got Meloncello, Amaro and Grappa too.  I had a small Grappa as it was the least sugary option but I have to say, the meloncello, which I've had before, is to die for.  Sweet, creamy and tastes just like you're munching on a cantaloupe!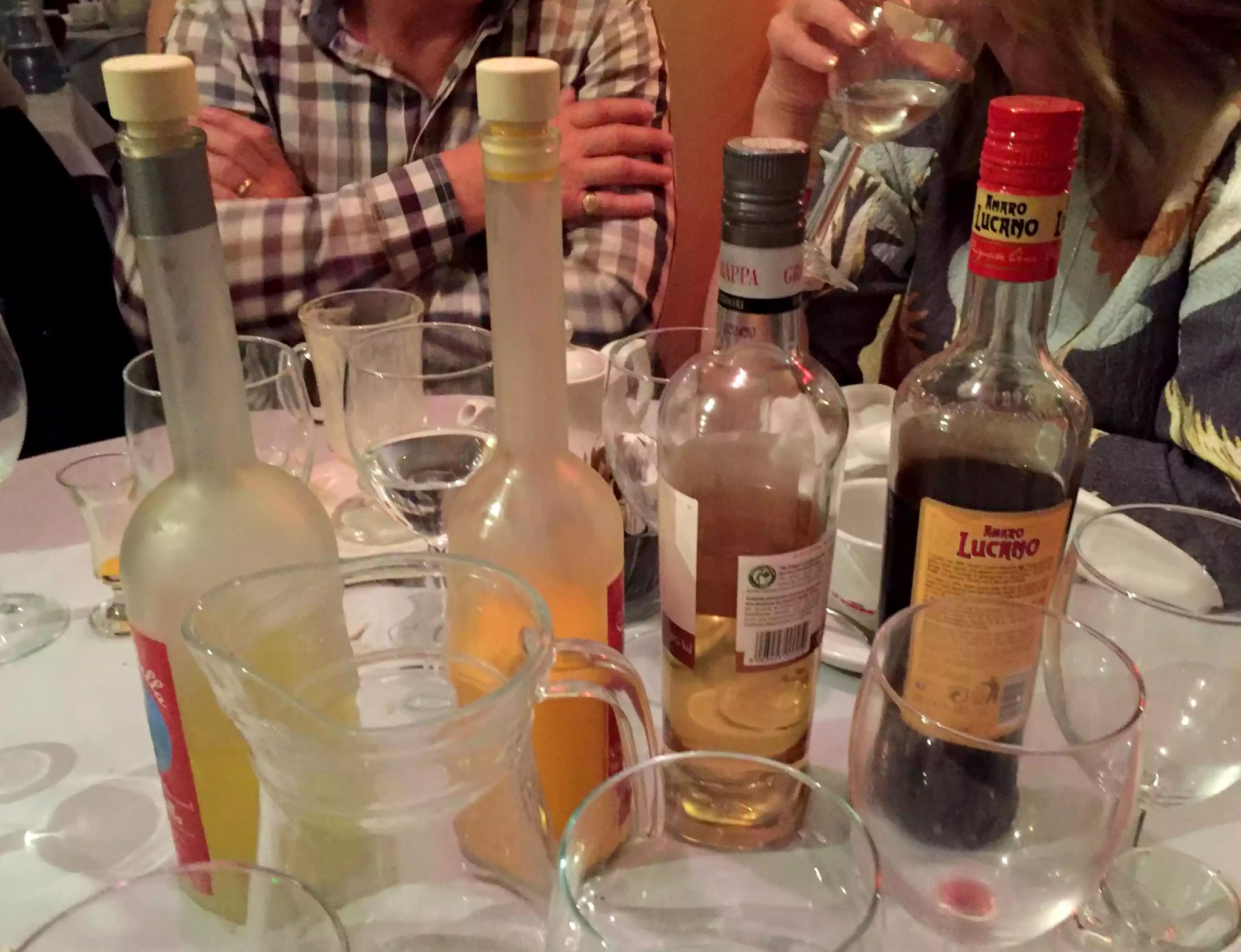 It was so nice to be able to show my favourite little neighbourhood restaurant to my family and I'm pretty sure they all loved it, in fact I think they're planning another outing there soon!