My last lunch in Paradise 🙁 but where better to spend it than at beautiful 2Passos.  I love this beach bar and included it in my Top Restaurants in the Algarve Round-Up.  The food is always outstanding here and although I was sad to be flying home this evening I was definitely excited to be having one last lunch in the sun and getting a final 'seafood on the beach in Portugal' fix for at least a few months.
2Passos is a beach bar/restaurant that has been around for years but it underwent a huge renovation and re-opened as a much smarter restaurant last year.  It also has a lovely roof top bar where you can have a drink and enjoy the beach views (or the sunset in the evenings).  It's set back a bit, behind the dunes, so you are quite a way away from the beach (but you can still see it) and you are sitting in the middle of the Ria Formosa (the National Park) which has amazing views.
I asked for a table on the terrace (book early as they only have a couple) as I think it can get a bit hot in the main restaurant and I wanted to enjoy one more lunch outside in the sun before returning to England.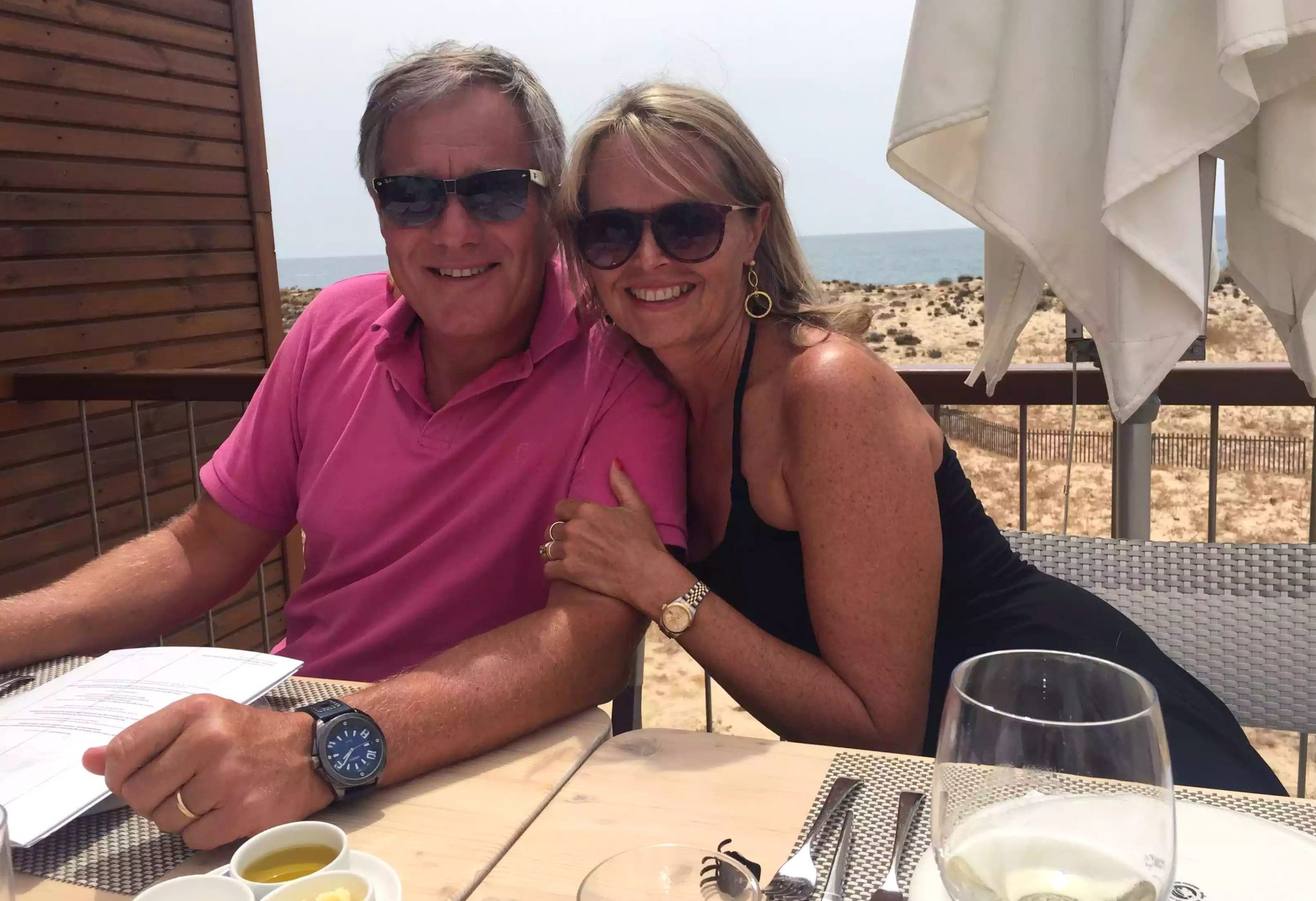 We sat down and decided to order a bottle of white wine.  They had a barrique aged one from the Alentejo Region on the menu and having not had an oaky Portuguese wine we decided to give it a go.  It was honestly the most delicious white wine I'd ever had in Portugal.  Full of tropical fruit flavours and plenty of oak, it was smooth and creamy and we quickly ordered a 2nd bottle!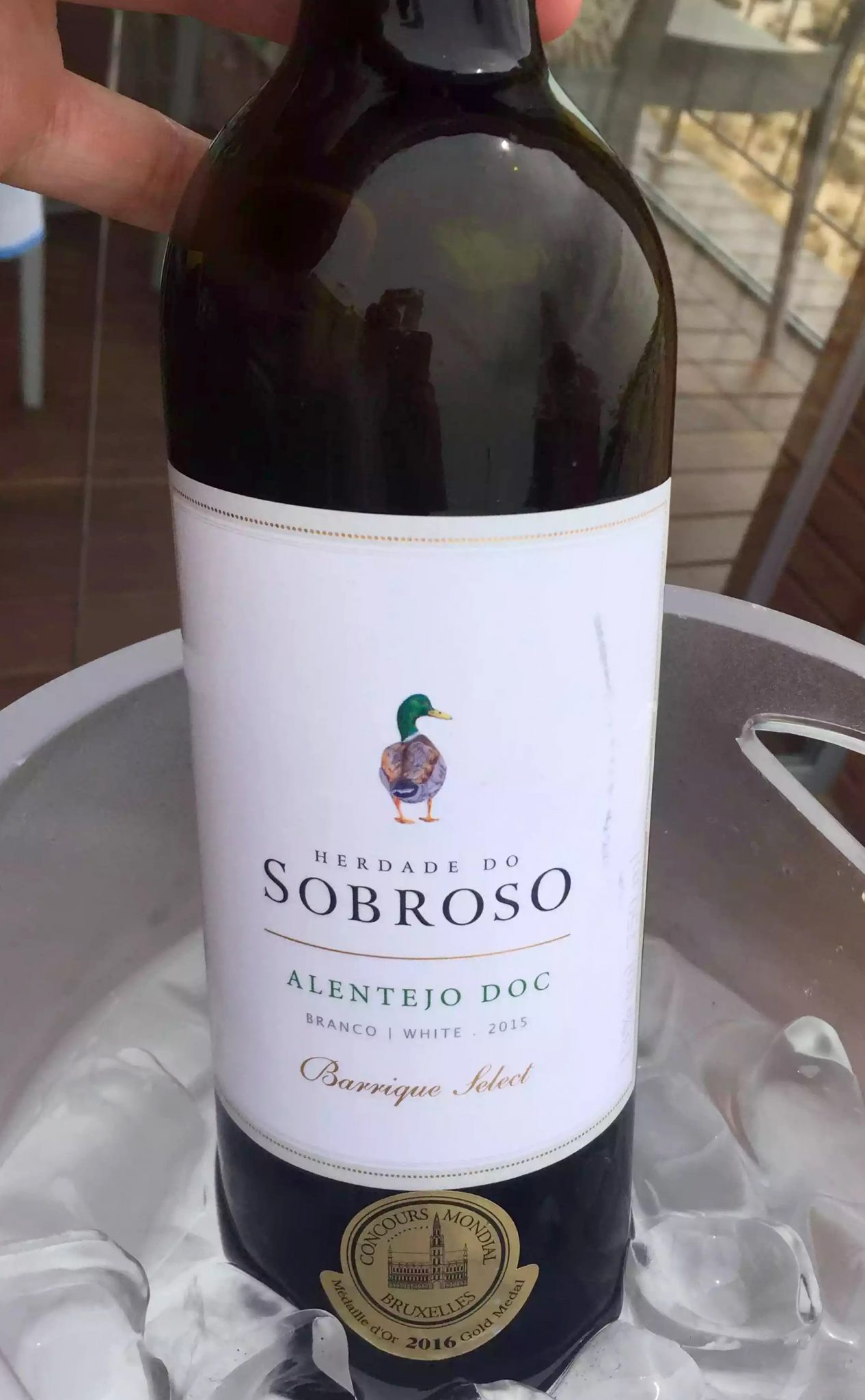 The menu at 2Passos has a tapas theme for the starter selections.  There are plenty of sharing plates (mainly seafood dishes) but also some meat and charcuterie.  We decided to order a few plates and share them, so we picked the 'King-Fish' (which is the Portuguese version of whitebait), the grilled squid and the roasted red pepper salad.  We'd decided that was enough until the table next to us had their food brought out.  They had the most amazing looking prawns (almost langoustine size) so we asked what they were – Tiger Shrimp Passos Style!) and ordered 4 of them aswell!
Unfortunately, most of the dishes got inhaled before I remembered to photograph them (bad food blogger!) but I managed to get a few snaps (of half-eaten food which really doesn't do the presentation or the restaurant justice!)
The baby squid came grilled and drenched in garlic and lemon which was right up my street.  The King Fish wasn't my favourite but then I'm not a massive fan of whitebait (my dad loves it which is why we ordered it), but the 2Passos style tiger shrimp absolutely stole the show!  The hugest tiger prawns I've ever seen, butterflied, and grilled and then served in the most amazing buttery, garlicky, spicy sauce, Portugal on a plate!  I've since tried to replicate the sauce so many times but I just can't get it quite right.  The roasted red pepper salad was a nice fresh side to go with the seafood but it never even made it to a photograph 😮
For our main course we decided to order the grilled market fish (Sea Bream) for 4 and it was definitely a sight to behold!  This I did remember to photograph!  Big enough for the four of us to share, they wheeled it out to us on a trolley and then filleted it and served it for us at the table.  Fish just tastes better BBQd.  I love the burnt crispy skin and charcoal flavours paired with the delicate juicy meat with plenty of fresh lemon juice to squeeze over the top.
Served with sides of baked tomatoes with a parmesan crust and fresh basil. Also some roasted potatoes and African Rice which I couldn't eat unfortunately but there was plenty of food to go around.
2Passos are most famous for their house specialities – Cataplana (a Portuguese Seafood Stew) and the most amazing Algarvian fish cooked in a salt crust – they bring out what looks like a huge plate of salt and then crack it open to reveal a perfectly cooked fish on the inside but whatever you order is bound to be fabulous there, I've only ever had really great food!
…and don't forget to visit 3moco – their beach bar, just over the dunes from the restaurant.  Great cocktails and fun bar staff, it's a great place to hang out for the afternoon or drink a sundowner.
So my holiday was over but ended on a high note!  Bring on next year!!