Getting time with my family is one of my favourite things about Portugal, and tonight was a chance to catch up with my cousin Charlotte and her partner Ross who live out here year-round.  We were spending the evening at one of their (and my) favourite restaurants, A Quinta in Almancil.  I actually wrote about it as one of my favourite restaurants in my Algarve Restaurant Round-Up.  It's a lovely setting up on a hill just outside of Almancil, and if you get a table on the terrace out the back you have great views of the whole area.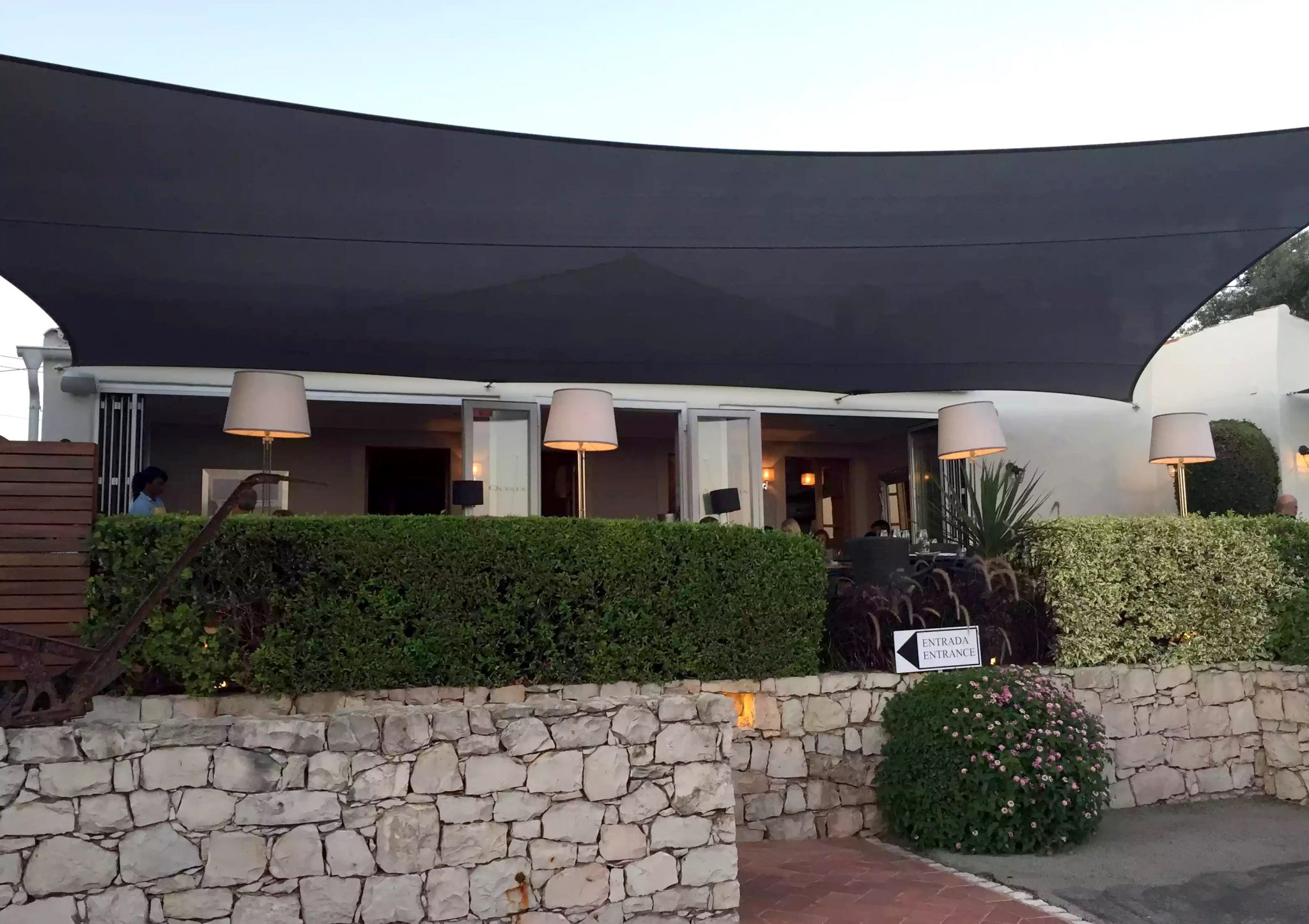 (You can't really see the terrace as it's hidden from view by the bushes but it really is a beautiful setting.)
We had a quick drink at the indoor bar where we looked at the menus and I was spoilt for choice.  They always have plenty of things on the menu here that I can eat, even with my restrictive diet and tonight was no exception.  Torn between the burrata and tomato salad, the goats cheese salad and the rocket & parmesan salad with mixed seeds for a starter and the steak, trio of fish or duck confit for a main! Decisions, decisions!
The wine was an easier decision to make so we ordered two wines for the table, a Dona Maria white and a Pontual red, both from the Alentejo region in Portugal and they were waiting at the table that we got shown to. 
Menu roulette was the only way to pick tonight!  You wait until the very last minute to decide (when the server asks you what you want) and then you say the first thing that comes into your head – under pressure I tend to be able to make better decisions.  Anyway the goats cheese salad and the trio of fish was what I ultimately chose – and I wasn't disappointed with the starter!  A huge slab of toasted goats cheese, crispy on the outside and soft, creamy and tangy in the middle on a mixed salad with toasted walnuts and a delicious vinaigrette.  It was huge but too delicious to leave any!!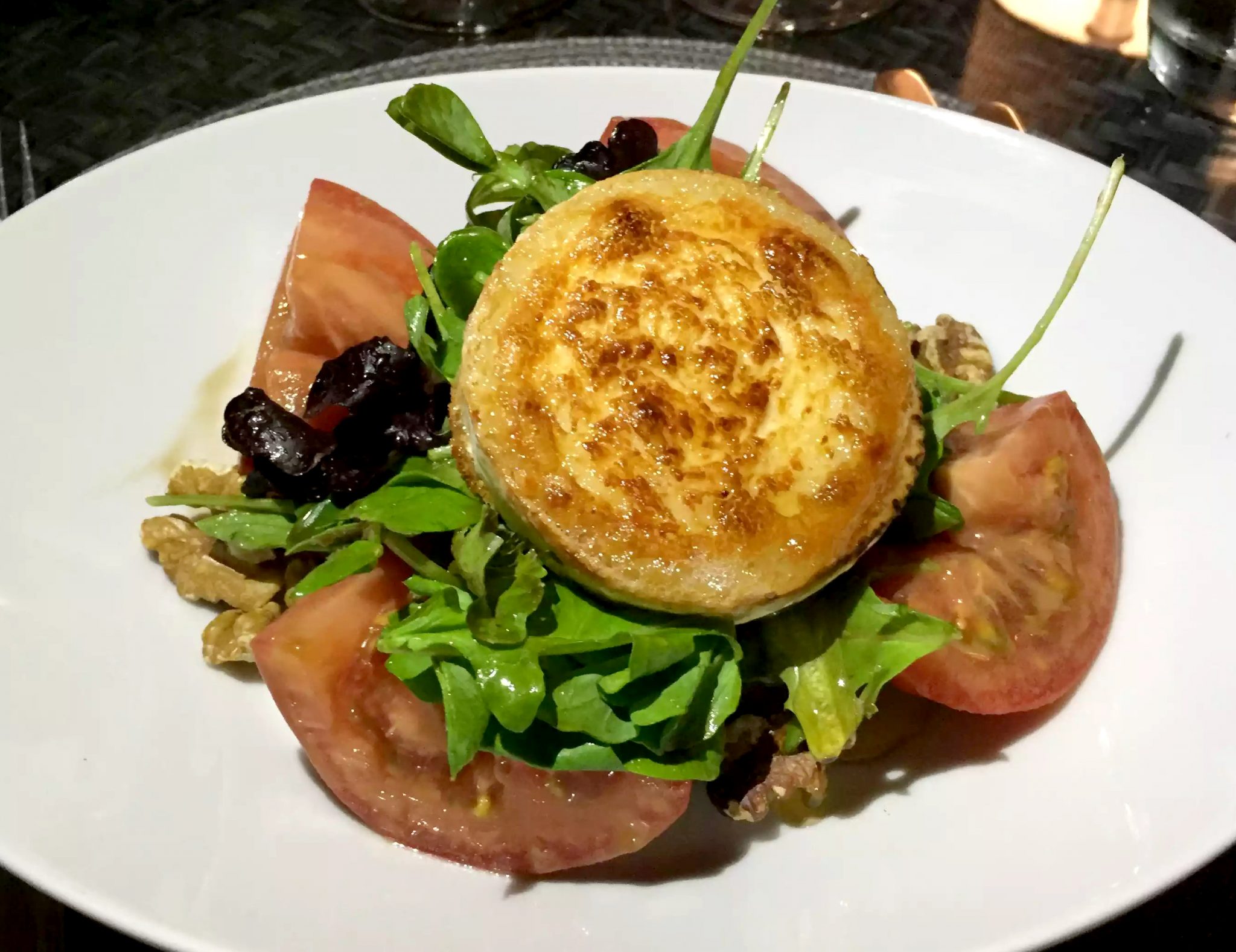 I drank this with the Dona Maria white wine which was crisp and citrussy with just a hint of tropical fruit flavours, definitely one to remember, I really enjoyed it.
Others round the table ordered the goats cheese salad too – it was a popular choice, but mum ordered the rocket and parmesan salad and Ross had the chicken liver pate with toast.  Everyone at everything and said how delicious it all was despite the huge portions – they really are very generous with the food here!
The main courses came out and wow!  They looked absolutely stunning.  The portions were even bigger – 1 of the pieces of fish would've been enough, let alone both and the prawn aswell.  My trio of fish was pan-fried cod and sea bass and a huge king prawn in a lemon butter sauce with wilted spinach.  It was cooked beautifully.  The skin was salty and crispy and the flesh was juicy and tasty, the sauce was amazing with it but as delicious as it was (and I tried really hard) I just couldn't finish everything.
I know it's probably sacrilege to drink red wine with a delicate dish like this but I love red wine so much that I have it at every opportunity, regardless of the food pairing.  The Pontual was delicious. A heavy red made from the Touriga Nacional grape (the traditional Portuguese one) with flavours of red fruits and a hint of darker ones and soft tannins it wasn't too over powering for the delicate fish – but connoisseurs would probably balk at my pairing – although I'm a big believer in not listening to wine snobs and finding your own way!
The steak and duck confit are what they are famous for at A Quinta and you can see why.  I don't think I've ever seen a more perfect steak – my camera skills are not the best and the light at this point was not all that good but the steak looks like a magazine photo – all down to the quality of the food and the beautiful presentation!  You can see why I was spoilt for choice – the duck confit had beautifully crispy skin and was soft and tender inside and the steak was cooked perfectly – charred on the outside and rare in the middle.  Mum ordered the liver and bacon (as usual – it's her favourite and she always has it when it's on a menu) and yet again, I gave it a go but I just don't get it – I really am not a fan of the liver taste!
I'm not sure how, but most people managed to finish their main courses however, as we were pretty stuffed we needed something to help with the digestion.  They do a fabulous fresh mint tea here so most of us ordered that to end the meal with and we each got our own individual jug of it!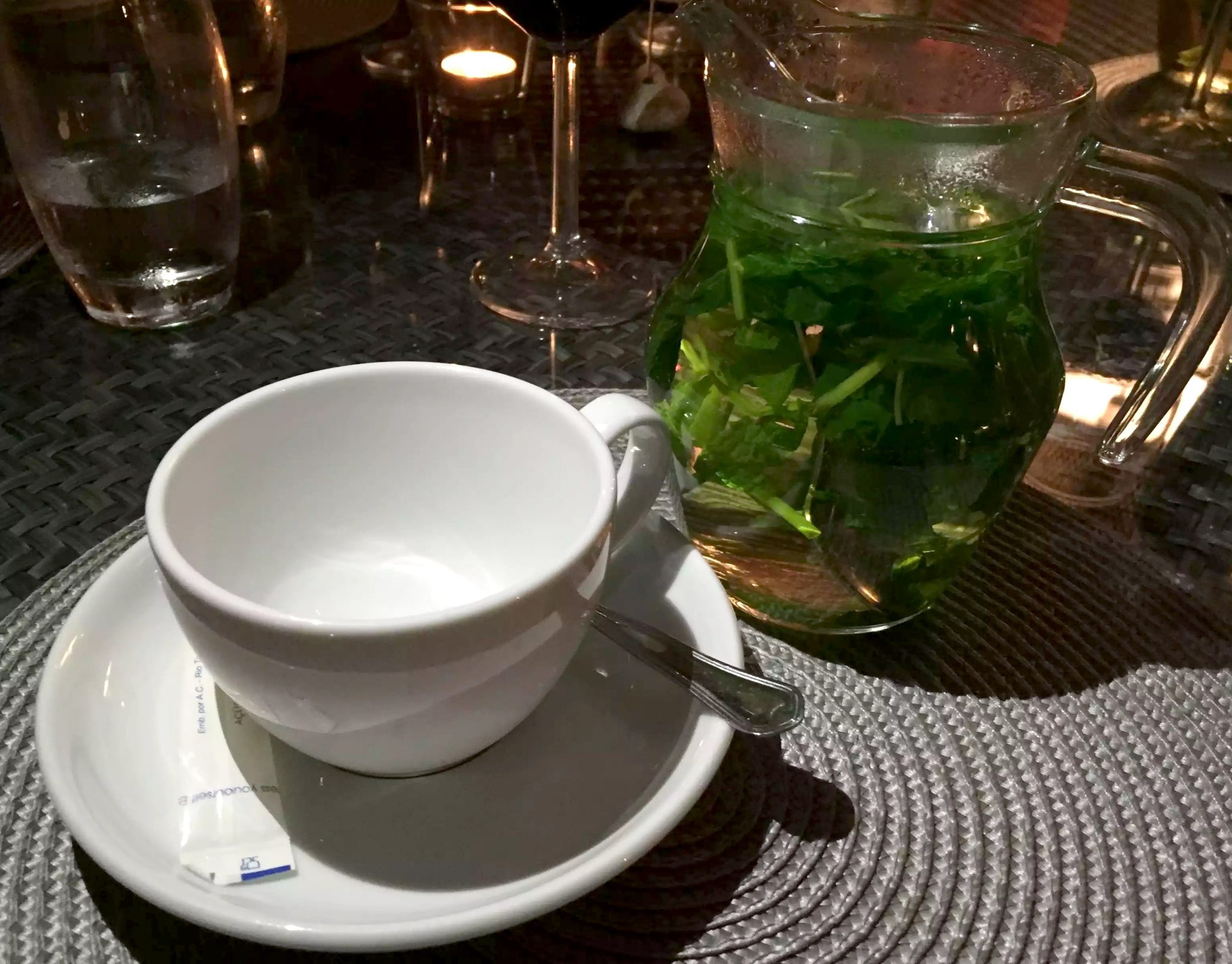 And of course, no Portuguese meal would be complete without a cheeky glass of Port to finish with!!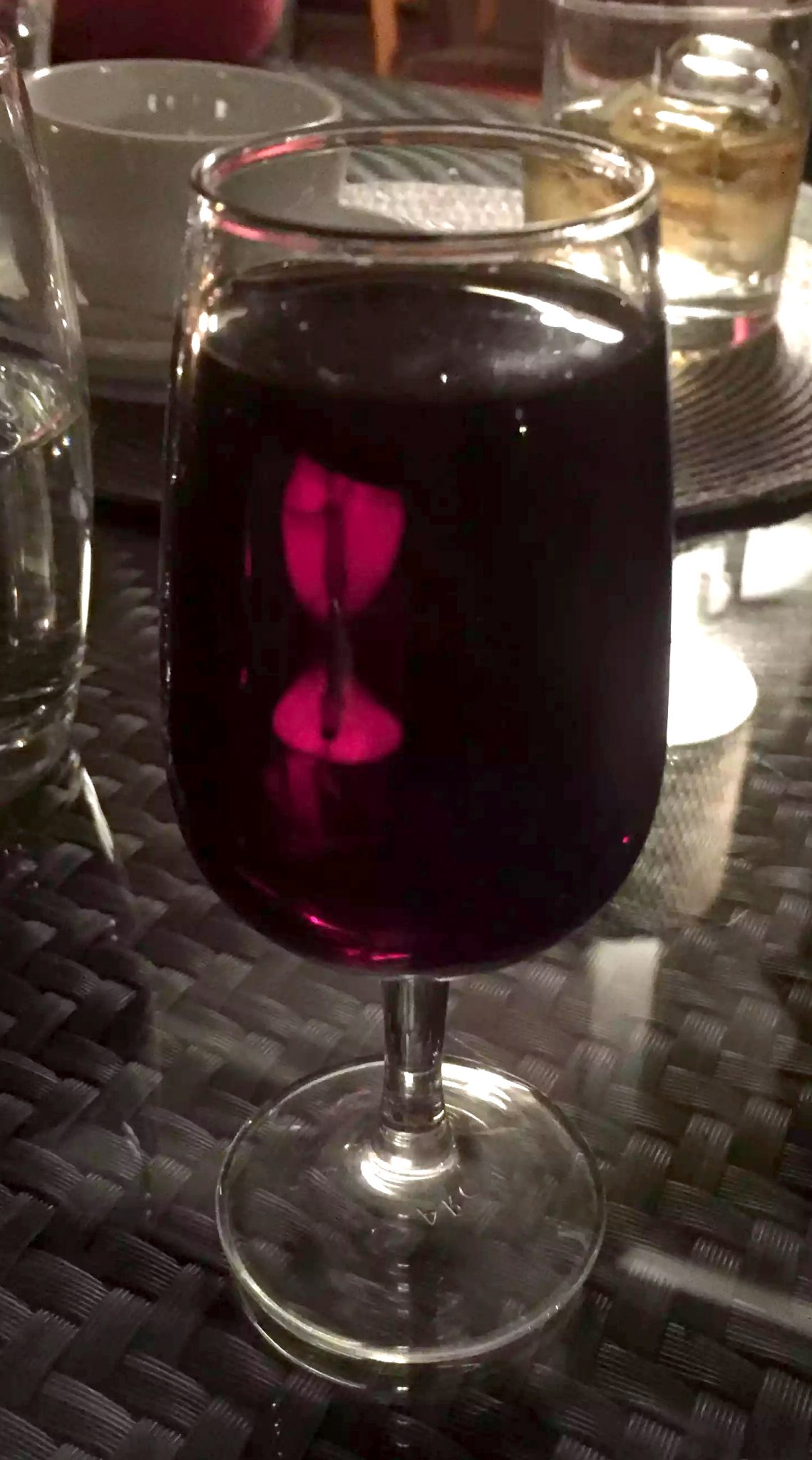 It was so nice to be back at A Quinta and to spend the evening eating and drinking with family, the hosting here is exceptional – they make you feel so welcome.  We'll definitely be back next year and I really recommend you give it a go!